Poker Strategies to Try in 2022 to Boost Your Win-rate
Poker has continued to be one of the popular games in the family of card games. After the rise of its popularity in the 20th century, it has never gone down to date.
No one truly knows where poker originated from. But who cares? It is fun to play, and that is all that matters.
When the game had first appeared, it was played with just twenty cards shared among all the players. But things have changed over time, and today, you won't find many (if any) variations that use only 20 cards.
But the number of cards used to play poker is just one of many changes we've seen over the years.
Previously, you could only play poker offline in a casino. However, technology has made everything easy for everyone. There are many online casinos and various games to choose from these days, including poker.
There are even poker games you can play anywhere, as long as you have your mobile phone. There are also sites to bet on poker games as you go. Check out MansionBet review if you'd like to know more about how this works.
Reading gaming reviews helps you to know the best betting sites. It also gives you an insight into the sites with the best and most rewarding signup offers.
When playing poker, it is crucial to have a solid understanding of the game. If you are going to put your money on the line, you should ensure that you play the game very well.
Knowing how to play poker is synonymous with having certain strategies in place. Without a good plan in any game, your opponents would easily predict your next move. This could lead to a significant loss.
If you don't change and adjust your strategies, other players will eventually become familiar with the way you play. So, it's crucial to stay unpredictable and keep your opponents on their toes.
The best players out there continuously learn new things and add new elements to their game. This helps them stay one step ahead of their opposition at all times.
How to Improve Your Poker Strategy in 2022
With this introduction out of the way, it's time to look into some actionable tips you can take to the felt. While the game has become more challenging over the years, there are still ways to find an edge.
Importance of Game Selection
Imagine taking a test or an exam that is so hard, and you have little or no familiarity with the questions being asked. What would you expect from it? Failure, right?
The concept is straightforward; if you play a game you are not familiar with, the chances of winning become low. On the other hand, if you have a good understanding of the challenge ahead, you have a much better chance of success.
Reading this, you might say the game selection is a straightforward strategy. However, it is vital to know that there are many elements to consider when choosing the games to play in.
Imagine going on a field as an amateur to compete against a professional athlete with five gold medals. You know how the story will end—very sour and full of loss.
Similarly, when you choose to play poker with players who have impressive winning records and play for a living, you're very likely to lose. Look for the games where you'll be up against the players of a similar (or lesser) skill level to boost your winning chances.
Up Your Mental Game
Playing poker involves using your mental strength. If you are not strong mentally and don't have good intuition, you cannot win poker.
There are many things that can distract a person mentally. Thinking and emotional control are mental efforts. If you don't control your emotions, you will not be able to think straight.
Emotions can be a significant source of distraction. This is why you need to be mentally stable before playing poker.
You can use meditation to clear your head and visualization law of attraction to attract winnings your way. While this isn't a magic formula to make you an instant winner, it will help you get in the right mental state before every session.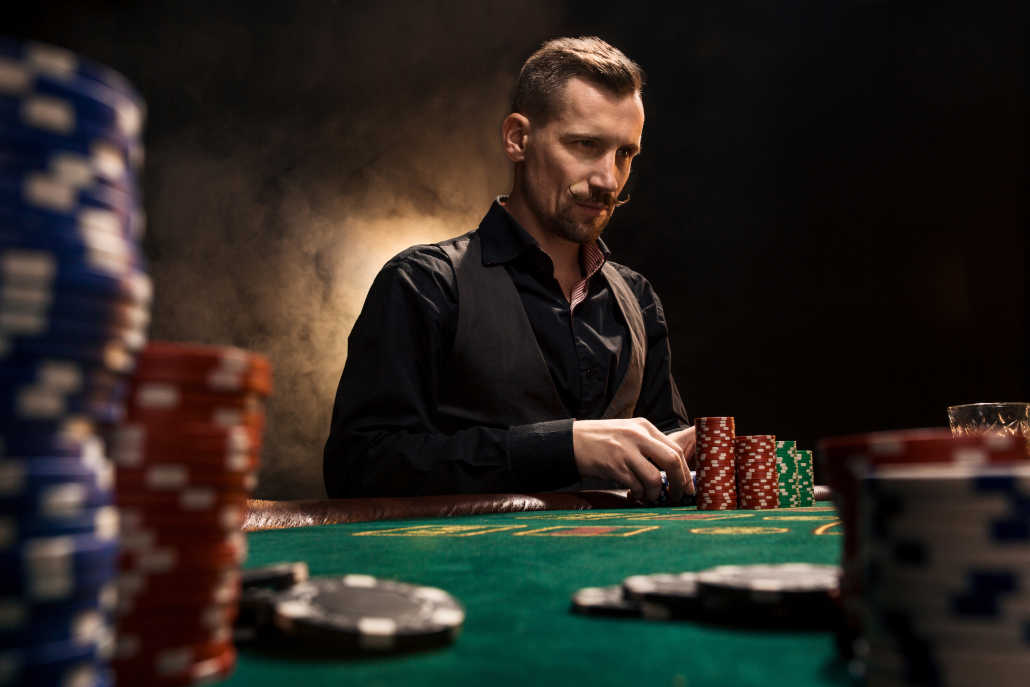 Prepare Before You Play
People do not win most times because they fail to prepare themselves. You can prepare yourself by practice-playing random poker games before you play real poker.
Doing this would boost your confidence and help you find the areas you're lacking in, so you can make the necessary corrections.
Another way of preparing yourself is taking care of your health. If you do not take care of your health, how do you expect to perform well mentally and physically?
To take care of your health, you have to exercise regularly, eat healthily and have a good sleeping routine. That way, when you go to play poker, you'll be fully prepared for the challenge ahead.
Conclusion
To top your previous years' performance, you have to think about changing your strategies. You might think you have the best approach, and it is not worth changing the strategy. Or, you might be a newbie wanting to be better at poker.
Either way, you should know there is always room for growth and improvement, and even the best poker players out there know this.
It is pretty easy to get better at poker or anything you put your mind to if you are intentional about your growth and pace.
If you follow these strategies and try to practice them each time you play poker or before you sit down, you will see a significant difference between when you started and when you decided to change your techniques.
If you are looking at poker as a side gig or mainstream income, it would be essential to change your strategies to make the most of it.