Why Old Styled Slots Are Still Popular in Modern Casinos
Retro pop culture has a significant influence on everything around us. From sports, over, clothing trends, to the gambling industry.
Focusing on the latter, why are old-styled slot games still so popular in modern casinos? On this page, we'll go deeper into the details to gain a better insight into their popularity.
Catering to the Modern Player
Just like the popularization of retro movies and TV shows over the past decade, retro slots have piqued curiosity with many gamblers.
With the over-saturated modern slot market, players are used to gambling on slots with top-quality graphics and advanced gameplay features.
Players often get bored with this and want to try out different variations. This usually leads them back to the classics.
Old-styled slots offer a more simplified gambling experience with equally satisfying and thrilling betting sessions. Moreover, old-styled slots are often more affordable and suitable for both beginners and more skilled slots players.
Gameplay and graphics-wise, old-styled slots all come with a recognizable design. They all use fruits and coin symbols as the main icons on the reels.
Even though there are so many symbol options in modern casino slots nowadays, these iconic images are purposely used in most slots of this type because they evoke memories of old-timey slots we're accustomed to seeing in old movies and shows.
Plus, the advantage of old-styled slots is that they're not just limited to one theme. The retro thematic can be integrated through countless different possibilities.
For example, the "retro" part could be the background or the images used in the slot. It could be the specific retro theme that depicts a particular era from the past. Lastly, it could just be through the simple gameplay and symbols used in the game.
The Evolution of Classic Slots
The first slot machine was invented at the end of the 19th century. The prizes first came in the form of drinks, cigars, and candy.
While this may not seem like much now, it was an instrumental time for establishing slot machines as a popular game in many bars.
The early years were the time when the now-recognizable fruit symbols and the BAR symbol were first introduced.
As the first electromechanical slots were introduced, these simple slot machines prevailed as the most popular in casinos all over the globe.
Even today, when there are thousands of slot games online casino players can choose from, old-styled slots are still very well-represented in the industry.
How Do Old-style Slots Work?
If you've never played an old-style slot before, you might think it's some sort of a relic that doesn't resemble modern titles in many ways. This couldn't be farther from the truth.
Old-styled slots play the same as modern ones, only in a more simplified way most often. This is mainly due to the smaller number of paylines and the lack of mini-games you can usually find in modern slots.
Old-style slots are simple. You set the size of your bet, spin the machine, and repeat. No extra bonuses are flying across your screen or in-game challenges or storylines you need to complete to progress.
What you see from the first spin is what you can expect until the very last one.
Considering this, it's clear why these types of games are most popular among the older generation of slot players and those wanting to experience what slot machines were like back in the "good old days."
What About the Betting Limits Of Today's Classic Slots?
As we've mentioned before, classic slots often have more reasonable betting limits. You can make small bets of just a few cents and have an equally enjoyable time.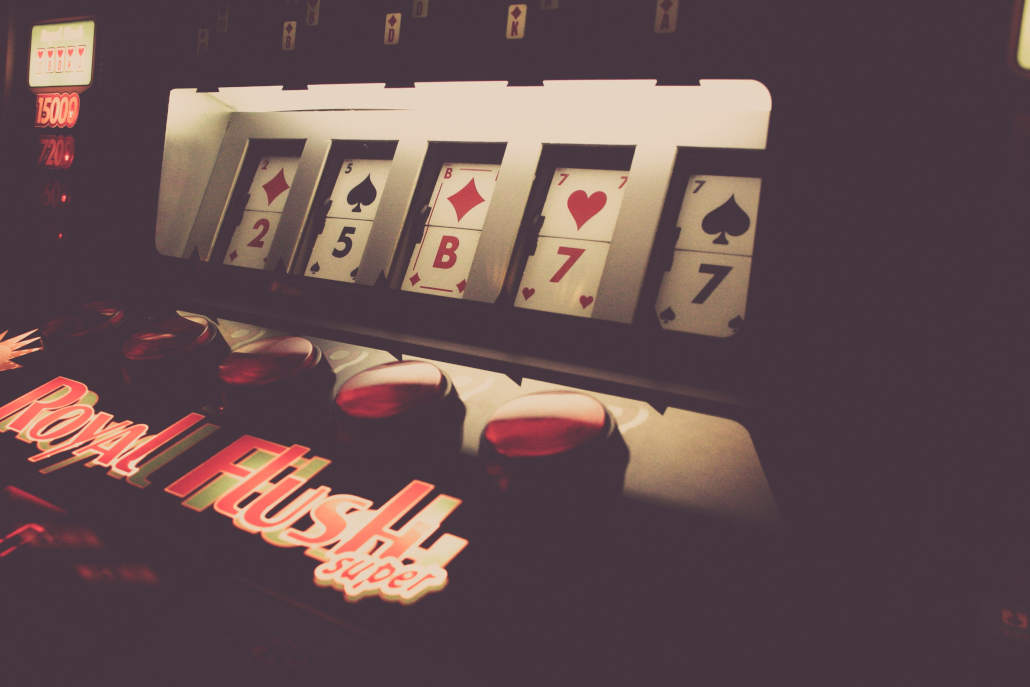 In line with that, there isn't much room for adjusting and setting coin sizes. This eliminates the possibilities of overspending, makes the sessions more about the experience, and helps you better manage your bankroll.
Of course, this also means that these games aren't for those chasing big payouts. As there's a smaller number of paylines and the coin sizes are limited, the payouts are limited as well.
With that in mind, it's easy to understand the appeal of these games. You can enjoy long sessions while keeping your spending under tight control.
Summing It Up
The times may be changing, but old-styled slots remain nearly identical to what they looked like over half a century ago.
Although they're constantly updated with more detailed features and better graphics, they keep the traditional charm.
This is precisely why they attract so many players – the appeal of the simple times of the past.
Due to their ability to leverage nostalgia, modern old-style slots present the best of both worlds and blur the lines between sophisticated modern titles and basic slot machines of the past.