A Beginner's Guide to Poker Tournaments
For a few highly skilled players, poker tournaments can lead to astounding wealth. For the rest of us, winning big cash prizes may seem a long way off.
But that doesn't mean entering tournaments is pointless. After all, even the biggest players have had to start from scratch.
While not everyone comes out with millions of dollars, there is a lot to be said for small, solid victories – and thanks to online poker, improving your skills is easier than ever before.
Unlike live poker, online poker is faster and requires you to pick up strategies and skills quicker. There are more variants and many opportunities, and many newbies use it as a springboard for bigger things.
Opportunities Provided by Online Tournaments
An online poker tournament is competitive, fierce, and more aggressive than live games. Everything moves quicker than in live poker, and you will be faced with plenty of challenges and setbacks.
This isn't always easy, but it teaches you how to get back up when you fall and helps make you a better player in the long run.
Many professional players started out with online poker because it offers good training and allows you to enter competitions wherever you are in the world.
If, for example, you are in a state far away from glitzy Las Vegas, then you can practice your poker skills in one of the many legal Pennsylvania online casinos.
As you learn and grow your skills, you can move up the stakes and enter bigger tournaments. These are more challenging but also offer better potential rewards.
Becoming a winning player at online tournaments won't come easy. However, the effort is well worth it, as those who manage to do it can expect big returns on their investment.
Live Tournaments Pros & Cons
Live poker tournaments require patience and a knack for reading your opponents. It's not as fast-paced of an environment as online poker, and you must travel to a specific location to play. On the flip side, the rewards can be immense.
If you are lucky enough to land yourself in the final of a prestigious tournament like the World Series of Poker in Las Vegas, then you could be competing to win as much as 10 million dollars.
This is exactly what happened to a 21-year-old professional poker player. Yet, such winnings also come with big losses and a lot of disappointment when our strategies fail us, which is why a reality check is important.
Don't sign up for big tournaments until you are ready, and don't expect to win the very first one you join.
It can take dozens and even hundreds of big tournaments before you actually manage to book a win in one of them. The monetary amount will usually be enough of a reward for all your efforts, but it takes a lot of patience to get there.
It doesn't matter how good of a player you are, playing live tournaments is a proper grind. There is a lot of variance involved, and nothing is guaranteed in any given tournament. You'll profit in the long run, but the long run is often longer than what most people think.
Develop a Winning Strategy and Keep Evolving
There are many different types of poker out there, and before you settle on anything, it's a good idea to try out as many as you can.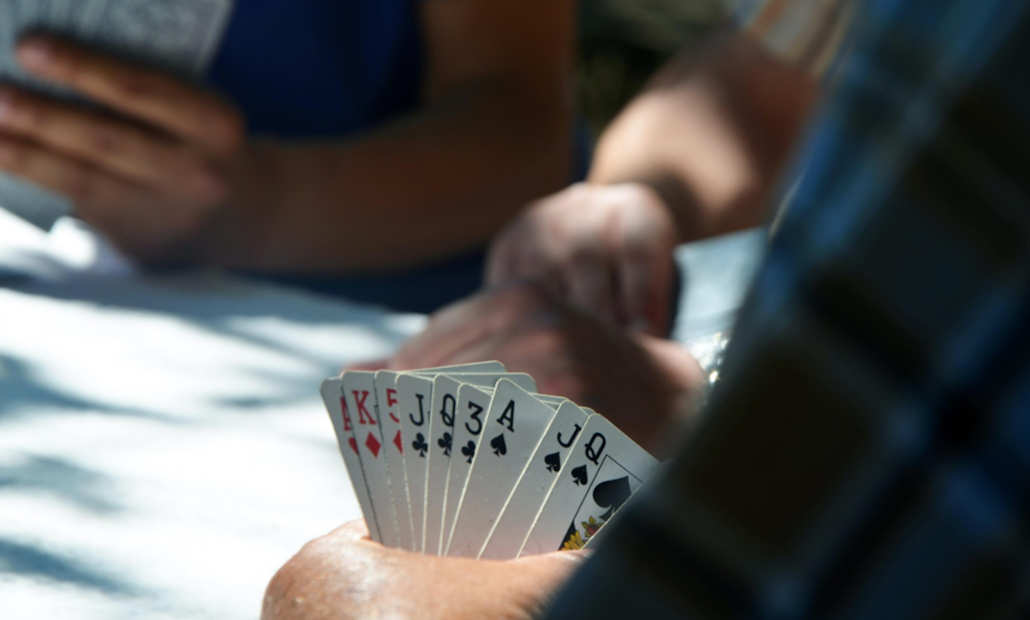 This way, you find out what you have the best aptitude for. Whether you settle on Texas Hold'em, Omaha, or a different variation like 7 Card Stud, you need to make sure you train and develop your own unique strategy.
Learn from the best and combine this knowledge with your own experience, and you'll get to where you want to be.
For some people, it takes years; for others, it comes more naturally as they learn from their mistakes and grow as a player.
Since online poker took off, it has become much easier and more affordable to access training and learn about the game online.
There are videos, blogs, and how-to guides for newcomers to the games. It's also easier to access information and support if you have any concerns about your gaming habits, and you shouldn't be afraid to use these resources if you feel you need them!