Online Gambling Australia Laws 2022
Gambling is quite common in Australia despite strict state laws governing this matter. All operators in the country are banned from providing online gambling services.
On the other hand, offshore companies are allowed to serve players with casinos and other games. The only condition for these platforms is that they must be covered with the appropriate license.
So, there is also an online casino Australia that will provide you with slots, roulette, and poker without any problems.
The rules for 2022 have not changed drastically. Approval for lottery and bingo games has been introduced, but with appropriate age restrictions.
There are indications that poker will be approved in the future as well. The reason for this is that poker is not a game that depends on pure luck but requires the skill too. That's why online operators in the country require approval for online poker.
Regulation in Australia (IGA)
Online gambling is quite popular in Australia. Now, there are many more choices available to those who want to use the services of a gambling operator.
Right from the start, you should know that there is no single regular that controls gaming in Australia. In contrast, there are special laws that regulate gaming in physical casinos, especially at the federal and state levels.
So, each of the eight federal territories of Australia has special rules that regulate this matter. However, when it comes to online gambling this is becoming a federal topic.
At the federal level in Australia, the Interactive Gambling Act 2001 (IGA) applies. The IGA was established as a means of regulating gambling on the web.
But it did not provide specific details on which sites are legal to provide these services.
Roulette, poker, slots, blackjack, and other games are banned in Australia. Also, all other games that involve a combination of luck and skill are prohibited by this law.
One such game is poker. The IGA restricts the way gambling is advertised to Australians as well. According to IGA, sports betting is legal in this county.
Bodies Responsible for Regulating Online Gaming in Australia
Regulators who issue licenses to online operators are divided by province. You can check out them in the list below:
Northern Territory – Northern Territory Racing Commission
Western Australia – Department of Racing, Games, and Alcohol in Western Australia
Tasmania – The Tasmanian Liquor and Gaming Commission
South Australia – Consumer and business services in South Australia
The territory of the capital of Australia – the Gambling and Racing Commission
Queensland – Queensland Office of Alcohol and Gambling
New South Wales – Alcohol and Gambling New South Wales
Victoria – Victorian Commission on Alcohol and Gambling Regulation
As we have seen, all states in Australia have their own bodies to regulate gambling. However, when it comes to internet gambling sites, the federal laws are valid too.
Legal and Illegal Services
While companies in the country are banned from providing online gambling services, offshore operators have that option. But before they can be placed on the market, they must apply for a license.
They get licenses from the federation and the territory in which they want to provide services. If the state issues a license to the operator and illegal activities are determined, the authorities provide adequate legal sanctions.
You should know that the authorities are prosecuting only the operators, not the players.
Gambling companies in the country are prohibited from providing the following services:
Casino games (slots, roulette, blackjack, baccarat poker, etc.)
Live sports betting
Unlicensed sports betting services
You can see that almost all forms of gambling are banned and not allowed in this country. But there is one exception and that is sports betting. Operators in the country are allowed to serve their customers with sports betting without any legal consequences if they have a valid license.
Also in 2022, online bingo and lotteries were approved. But for those games, certain age limits were set.
When it comes to online gambling, as we have already mentioned, it is allowed by platforms that operate from abroad.
Given this, the inhabitants of this country do not remain stuck only with sports betting. They can play poker and other casino games on trusted offshore platforms as well.
ACMA Research in 2022 – The Rise of Gambling
The ACMA (Australian Communications and Media Authors) is an independent body responsible for regulating media and online content.
It operates under the Australian Communications and Media Administration Act passed in 2005. In 2017, the ACMA began implementing new rules on illegal offshore gaming in accordance with the Interactive Gambling Act.
The main task of this body is to protect the people of this country from the damage associated with online gambling. From time to time, they conduct the appropriate research, which you can see below.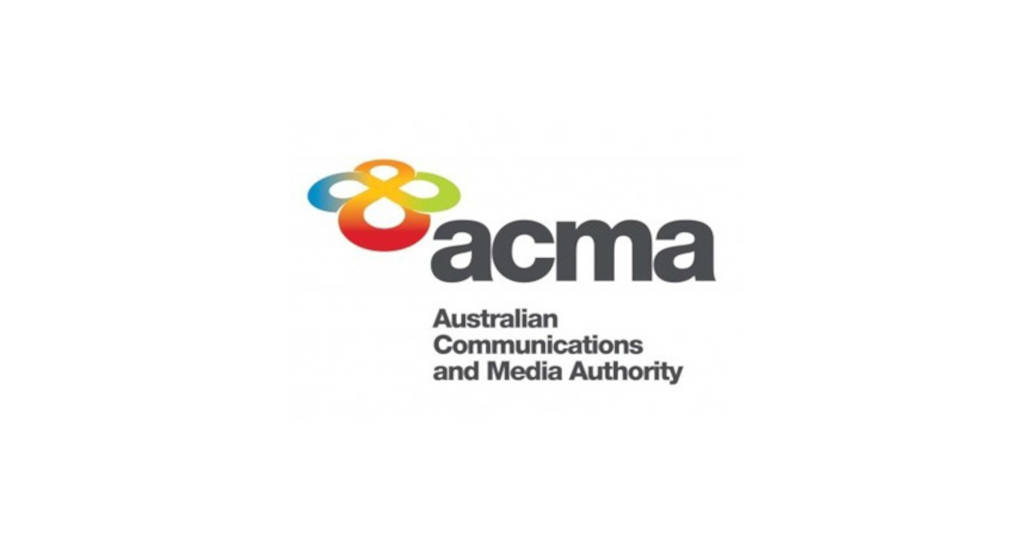 In 2022, the ACMA conducted a survey and found that 11% of adult Australians reported participating in online gambling. This is a significant increase compared to the 2020 survey which showed a result of 8%.
Also, the research focused on examining how much the COVID-19 pandemic affected online gambling activities. The results showed that 16% of gamblers online increased their activity compared to before the pandemic.
In addition to this, ACMA conducts constant research on operators as well. Blocking a website is one of the many features of this body.
The ACMA submitted its first blockade request in November 2019. Until this year, they have blocked a total of 426 illegal gambling websites. Also, they banned the operation of 21 associated marketing sites.
Finally, it should be noted that since the ACMA started applying the rules on illegal offshore gambling in 2017, 160 illegal services have been withdrawn from the Australian market too.
Legal Protection and Complaints of Australian Players
Appropriate safeguards against illegal online gambling are provided. These mechanisms are taken against all online gambling operators that are not licensed and regulated in Australia.
Certain online casinos operating abroad may be subject to regulations that are not strict in terms of user protection. That is, they do not guarantee a reliable environment for Australian players.
Such illegal online service providers can keep the deposit or profits of their customers. However, there is user protection.
The Australian Communications and Media Authority (ACMA) is tasked with investigating public complaints about this issue.
Players in this country can access the official ACMA site and report the operator. Also, they can file a complaint via the Interactive Gambling Complaint Form.
Following the filing of the complaint, the ACMA conducts Investigations into online gambling providers and determines the legal consequences. In addition to this, players can contact the ACMA Customer Support Center directly.
Until the real poker isn't approved yet, you can play online poker on trusted casino sites such as WinSpirit.