How to Start a Poker Club
Are you someone who has a love for poker but also enjoys spending time with your friends? Why not get the best of both worlds and combine your passions?
You can play poker with friends in a private setting and arrange things just the way you like them. It doesn't take much time or effort, and this article will give you some useful tips.
Perhaps you have watched the popular Hollywood movie Molly's Game and got inspired, or perhaps you just want a private poker club with your close friends.
There are many reasons why you'd want to have your own poker club, and all of them are perfectly legit.
At the end of the day, the game is meant to be fun and enjoyable, and if this is what you need, go for it.
Regardless of the reason, we are here to help you and provide you with all the tips and tricks to make starting your first club a breeze.
If you prefer playing at online casinos, you can check out slotsia to find the perfect online casino for you. It's a good way to relax and have a change of pace after a long poker session.
Where to Start
Starting a poker club may sound a lot more complicated than it is, but trust us, it does not have to be.
So, the question is, what does it take to start your very own poker club for home games?
You can go different routes with this, but first and foremost, you must decide whether you want to start a physical poker club or if you want to host it online.
This guide will focus on how to start a poker club online, as setting up and managing a live club is a much more complicated and expensive endeavor.
There are plenty of websites on the internet that are great if you want to start an online poker club. These websites will offer you different tools and functions to help you set up and manage the club.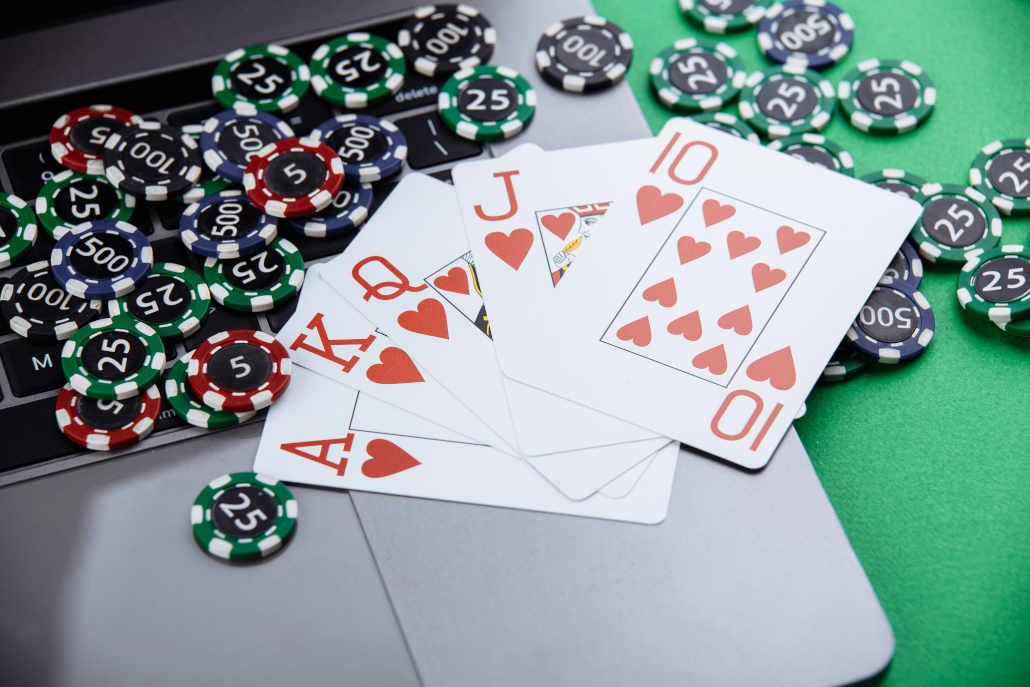 Poker Club Tools and Functionalities
Most websites offering private poker clubs provide a variety of tools you can use to really customize your experience. These are some of the most common ones.
Administrative Tools
Good tools to handle administrative work, such as; appointing admins and moderators, managing members (i.e., invite or kick members), tailoring the lobbies and tables to your liking and preference, adjusting the length of poker sessions, and more.
Statistics
Get advanced statistics so that you can inspect results, see the total amount of points accumulated, and monitor the rankings among different players.
Handling of the Game
This allows you to schedule different tournaments, set up cash games, try different poker variations such as Omaha, Hold'em, 7 Card Stud, and much more.
Saved Settings
You can make templates of different settings that can later be reused when you want/need to. This will save you some time and ensure consistency, which is very important for home games, live or online.
Privacy and Exclusivity
The games will be secluded and exclusive, so only club members will have access to tournaments and games. You won't have to deal with annoying random players ruining your experience.
So now that you know a bit about the different functions and tools you will have access to when hosting a poker club online let's talk about some essential tips and things to do when you set up your club.
Choosing a Club Name
The first thing is to find a unique and suitable name for your club. It cannot be too long, so keep it to a reasonable length, roughly 25-30 characters.
This goes without saying, but the name cannot be offensive in any manner, i.e., racist, sexist, homophobic, etc.
Also, it cannot infringe on any copyright, so keep it clean and unique! Think carefully about this part as there is no going back once the name is picked.
Invitation Codes
You are finally ready to invite your fellow players when you have created the club and the system has approved your name.
Each website does things a little differently, but usually, you will create a unique invite code that you later pass on to your fellow poker friends.
Appoint Positions
Once you have all your members in the poker club, it is time to set up the people you want in your organization. Find the suitable people for your positions and appoint administrators/moderators and a director.
Think about this carefully because these people will be granted significant power and will be able to schedule and create tournaments and handle poker chips for cash games.
Conclusion
Once you have done all these things, you are good to go. You're ready to start scheduling games and having fun with your friends. Best of luck to you and your new club, and remember, it's about having fun more than anything else!