How Will the Launch of Live Casinos in Japan Influence Popularity of Poker?
How Will the Launch of Live Casinos in Japan Influence Popularity of Poker?
Images from shutterstock.com
For a long time, all types of gambling were officially illegal in Japan. This didn't stop people of Japan from playing their favorite games of chance, of course, but it certainly didn't help the popularization of gambling in the country, either.
Things are finally starting to change, though. Japan has announced the opening of the first live casinos in the country, which could be a real game-changer. For the first time, Japanese players will have access to completely legal and fully regulated land-based venues.
While this is bound to have an impact on a variety of fronts, this article will focus on the prospects of playing poker in Japan. Will the opening of major casino resorts in the country reflect positively on poker, and will the country become another major hub for poker fans in Asia?
The Complicated Tale of Japanese Casinos
Japan has been toying with the idea of regulated gambling for some time now. As is often the case, there are both proponents and adversaries of the idea. The battle between the two groups has been going on for years.
The battle was finally concluded in 2018, with casino proponents winning the war. The law was changed to allow gambling, and the government came up with the plan to issue three licenses for casino resorts. Originally, the idea was to have these casinos open by the 2020 Tokyo Olympics, but the whole pandemic situation put a wedge in those plans.
Things have been pushed back, so now, the plan is to issue the first licenses in 2022, which means it could still take a few years before there are licensed casino resorts in Japan.
This probably isn't too big of a deal for Japanese gamblers, who have found numerous ways to get the action whenever they crave it. Pachinko parlors have been staples of the country for decades, successfully operating around the legal system, and there are numerous online casinos like BONS that are happy to accept players from the Land of the Rising Sun.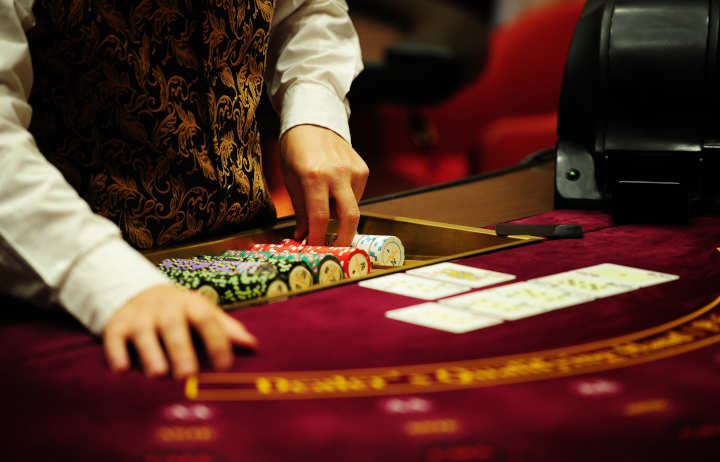 But, one thing that hasn't been doing so well in Japan is poker, especially live poker. While there are some underground venues and home poker games that players can get involved with, the lack of regulated venues has prevented the game from really growing. The question is, will this change with the arrival of first casino resorts?
Japanese Casinos and Poker: What to Expect?
It would be nice to think that new resorts will dedicate a substantial portion of their resources towards poker, but this just isn't realistic. At this moment in time, the game simply isn't that popular in the country, and casinos are in the business of making money after all.
Another problem lurking in the background is the final version of the gambling law.
With a few years still to go before first casinos open their doors, it's uncertain how the legislation will look like.
It's already clear that there will be some restrictions for Japanese players. Not everyone will be allowed to enter casinos, and it could happen that Japanese are entirely banned from entering the properties. After all, the government seeks to target tourists with their new gambling laws, so this kind of development is entirely possible.
Without local, it is hard to expect any serious movement in the poker department. Even if these casinos have poker rooms, there won't be enough action from tourists alone to keep things going. And, with other games like baccarat and blackjack being more profitable, casinos might not even bother with poker.
The Verdict: Will There Be a Japanese Poker Boom?
With the launch of the first casinos still a few years away, it's hard to predict anything with any certainty. As things look like now, it's not realistic to expect the arrival of casino resorts will change much for the Japanese poker scene.
However, this can all change easily. If one of these resorts decides to try and become a new poker hub in Asia, there is no reason they couldn't do it. Gambling is banned in many nearby countries as well, so players flock to places like Macau seeking action. Japan could get in on that game as well.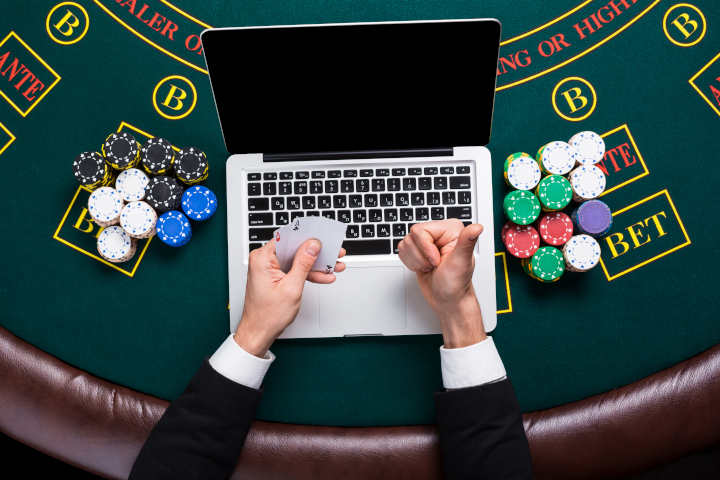 Online poker sites could also help contribute to this development by staging various live events in the country when the time comes. These can help bring in players from all over the world and put casinos on the poker map.
It will certainly be interesting to see how things play out moving forward, as there is a lot of hidden potential the country could bring to the poker scene. In the meantime, Japanese poker players will continue to play online and in home games, improving their knowledge of poker strategy and looking forward to the future!