What Is The Most Popular Casino Game and Why?
Casinos and gambling houses have been around for a long time, but even today, they remain incredibly popular. They represent a way for people to put money on the outcome of a game in the hopes of winning their money (plus a profit!) back, or sometimes, just for the fun of it.
As casinos have grown and developed over the years since they'd first appeared, it is no surprise that there are now hundreds if not thousands of different casino games for you to take your pick from.
From poker, over slots, to new live dealer games, you are pretty spoiled for choice!
Even though there are many different casino games to choose from, there are still a lot of people out there who prefer to stick to their favorite game. This is either because they just enjoy it or because they have found a way to increase their chances of winning at the game.
So, this leads us to ask (and also answer) the question: what is the most popular casino game, and arguably more importantly, why is it considered to be as popular?
As we have mentioned, there are a fair few games to get through, but we have done the research as well as tried and tested some of the best of the best so that we can give you an answer.
As well as the most popular casino game, we will also include a few of the 'runner up' games that get close but don't quite take over the popularity of the top pick.
If you want to find out which is your new favorite casino game, you can also learn more here.
5. Craps
It might not be the most popular game of all, but bringing up the rear of our list is craps.
This is a game that actually originated in the US and has remained a part of American casino culture ever since its first invention. It has also started to see a rise in popularity in other parts of the world, such as in areas of Europe and in Asia, where gambling is legal.
The game involves rolling a pair of dice which will determine the winner and the loser, although there can be up to 20 players included in a single game.
Part of the reason for its popularity is the fact that there is no house edge after the pass has been set, furthering the appeal.
4. Baccarat or Punto Banco
Next up on our list is baccarat or punto banco, two games loved by ballers and high-rollers everywhere, regardless of whether they are playing this game online or in brick-and-mortar venues.
We have included both of these games in the same point as they are essentially the same.
One of the key reasons why baccarat has achieved such great success and popularity is because it has a very low house edge meaning you, the punter, will get to play more for your money.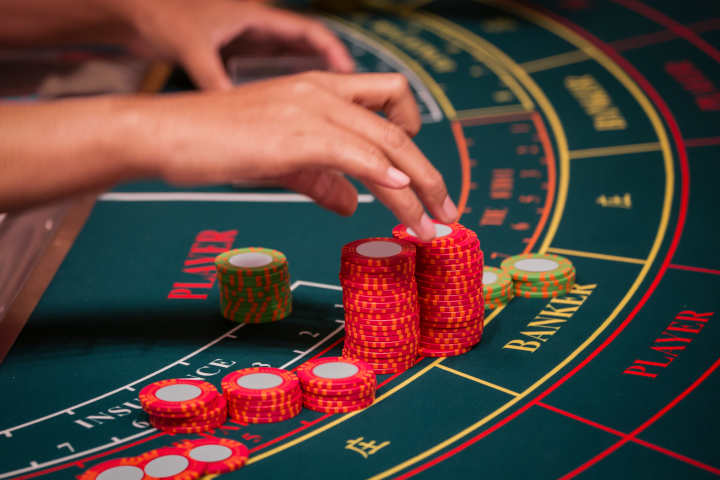 With that being said, punto banco has a slightly higher house edge, although you should not allow this to stop you from playing a game that you enjoy if it is one of your casino favorites.
However, it can be quite a complicated game to pick up if you are new to playing casino games. This prevents it from moving any further up this list of the most popular games.
3. Slots
It may be one of the most simple games you can choose to play at the casino or online, but even that does not stop slot machines from being one of the most popular games to play.
They are incredibly easy to learn how to play as there is pretty much no real skill involved. Instead, you are relying on the turn of the wheels and whether or not Lady Luck is by your side. This is just one of the reasons why slot machines are still so popular to this day.
There is another reason why so many people love to play slot machines when they visit a physical casino or play online. There is always a chance for a huge payout if your symbols line up, so it is worth a chance, even without great odds!
2. Poker
As arguably one of the most well-known games at the casino, poker is also one of the most popular choices available for play either in a physical casino or online.
Thanks to the advancements of recent technology, there is plenty of opportunity for you to play online poker with live games available pretty much around the clock. You can pick from many different variations played against other players (like Texas Hold'em) or against the house (like 3 Card Poker).
This means that there is nearly always a table that you can join, so you have the freedom to play whenever.
Poker is a hugely popular casino game and has been for centuries. In fact, it is one of the oldest gambling games that are still around today, despite the fact that it is one of the more complex games that can be difficult for a lot of people to truly pick up (let alone master).
Still, that doesn't take away from the fun of this casino card game, and you can always choose to play with play money while still learning the ropes! The fact that it requires continual learning and the ability to develop your skills only adds to the enjoyment.
1. Roulette
Last but not least, let's take a look at what we have deemed to be the most popular casino game that people play: roulette.
Like poker, roulette has been around for a very long time, but unlike poker, it is a lot simpler to pick up and play, and it is super easy to understand.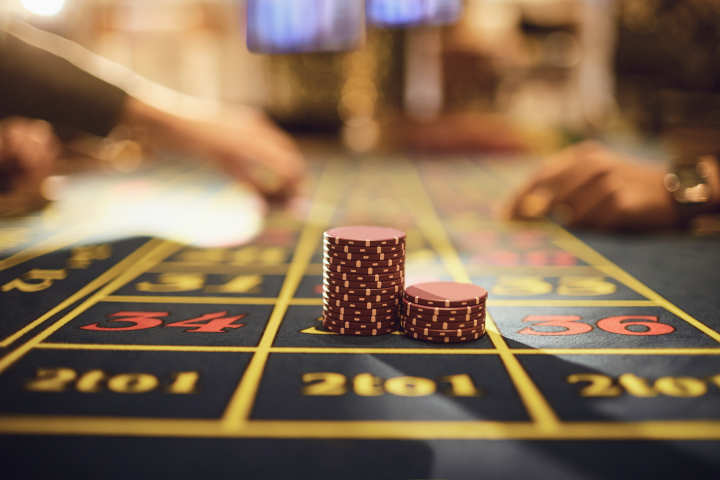 All you have to do is select the numbered slot you believe the ball will land in as the roulette wheel comes to a stop. You can play with different stakes, and there are different bets available to you, allowing you to pick the level of risk you're comfortable with.
Thanks to this, the roulette game is suitable for gamblers of all budgets and preferences, and it's equally as exciting for everyone. And for that reason, it is our number one pick for the most popular casino game of all time.
The best way to find out which is your favorite casino game is to try them all and decide for yourself!