NFL and NBA Stars Who Can't Get Enough of Poker
Given the sheer wealth of those who take part in NFL and NBA action, it's perhaps no surprise that a number of players are known for their love of poker.
The growth of poker has been on a steep incline for years, boosted by massive televised events and a marked increase in activity at a host of online casinos.
The poker phenomenon has left no stone unturned. Everyday people, famous actors, and sports superstars have been equally intrigued by the game.
One of the most beautiful things about poker is that it has something to offer to everyone. Whether you're in it chasing a big payout, because of the competitive element, or the mix of the two, the game simply delivers.
And that is perhaps the biggest reason why poker has experienced such massive growth over the years and why it continues to attract new players even today.
Much as you would use a comparison site like sidelines.io to keep up with the latest odds, anyone with a penchant for poker needs to be on the ball if they want to secure a big payout.
The growth of competitive poker, especially with regards to live televised events, has helped make the sport all the more popular with starts of NBA and NFL.
Here are some top talents who have an eye for a game of poker.
Steph Curry (Golden State Warriors)
By all accounts, the Golden State Warrior star, who has set a bunch of NBA records this season, is a keen poker player.
Curry commonly played cards with teammates on flights to games. Draymond Green was a regular in the game, but others have opted to stay out of the firing line for a number of reasons.
Shaun Livingston, three-time NBA Champions, recalls regular games during his five years as a Warrior;
"I'm probably the wrong person to talk to because I was never a part of those games."
I pay taxes, so I didn't really feel like paying another tax on top of the ones I already pay.
Kent Bazemore was also wise enough to avoid the table; realizing that his understanding of poker odds and strategies wasn't good enough to put his money on the line.
"I never once sat at that table or even thought about sitting at that table. It was an open invitation. The thing is, once you get in, you can't get out. So I didn't even want to flirt with that kind of stuff."
Sammy Watkins (Baltimore Ravens)
The talented wide-receiver is known to be a big poker fan, so much so that he missed a team meeting during his time at the Buffalo Bills due to poker playing commitments, leading to censure from his NFL employers.
Head coach Rex Ryan was left to respond to media speculation:
I said I wasn't going to talk about anybody being here or not being here.
One imagines that Ryan had words with Watkins following his behavior, which was hard to excuse given he had posted his antics on social media.
We can hope that he at least had a good night on the green felt to make up for what must have been a rather harsh scolding.
Russell Westbrook (Los Angeles Lakers)
The Lakers man is known to be a top-quality poker player, and in 2019 he took part in Tiger Woods' annual poker night at the MGM Grand Hotel and Casino in Las Vegas.
Westbrook edged out the golfing great with an all-in hand to win the Texas Hold'em battle, showing he's definitely got some skills beyond shooting hoops.
Chris Paul (Phoenix Suns)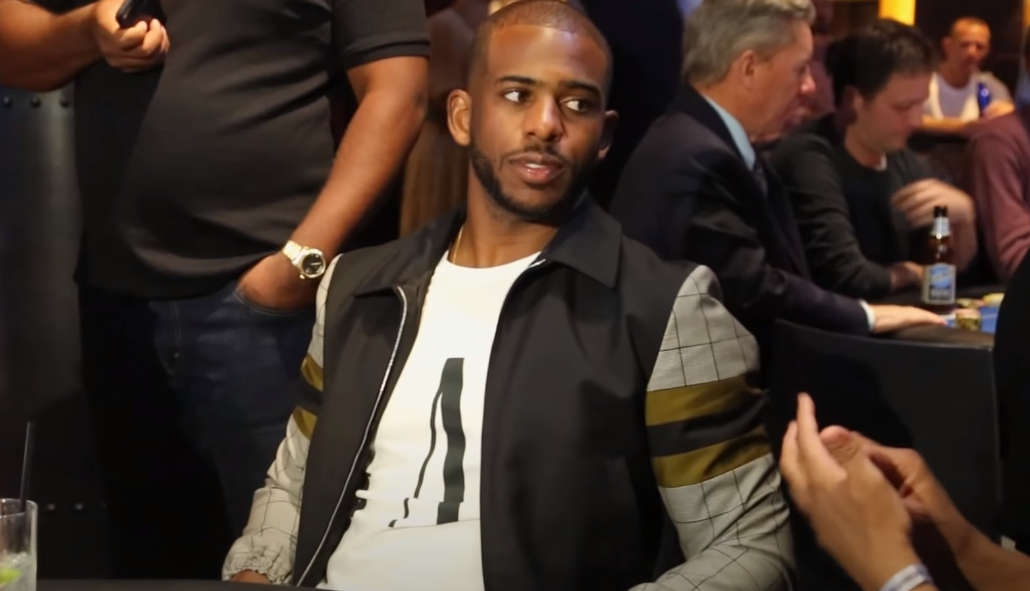 Paul had a great season last time around, helping his Suns side to the NBA finals (where they were outdone by the Milwaukee Bucks).
The veteran basketball star is known to be something of a player on the poker front as well. Indeed, poker legend Phil Hellmuth has rated Paul quite highly, and that says something.