Online Gambling Etiquette – What You Need to Know
Playing in online casinos is much more comfortable and convenient than playing at land-based venues.
You can play on the go, at work, or anywhere and anytime when you get a gambling urge.
You can even play online casino games on your couch in your underwear. That said, even in online casinos, there are specific etiquette rules you should know and follow to avoid any unpleasant experiences.
1. Know All of the Rules
Starting with a pretty obvious piece of etiquette, you should always learn all of the essential rules before you start playing.
Jumping straight into an online casino game without any research is terrible etiquette, especially if you're playing live casino games.
Not only this, but it's also a costly decision, as you're bound to make more unnecessary errors.
Luckily, getting familiar with all of the rules of games like blackjack or roulette is much more convenient in online gambling than in traditional land-based venues.
You can try out most games for free for as long as you want before moving to real money bets. You can also quickly find the site's T&Cs to learn everything you need to know.
2. Don't Slow Down the Game
If you're playing a live online game with other players, you should respect everyone's time. Of course, you're allowed to take time to make a decision, especially when there's a lot of money on the line.
No one will fault you for doing so, as every other player would also require the same treatment.
However, it's poor live casino etiquette when someone stalls with every move they make. If you're constantly slowing down each hand, the other players will get annoyed, and the game won't be fun for anyone.
With that in mind, respect other players' time as you want them to respect yours.
3. Be Nice to the Dealer and Other Players
In line with the previous etiquette tip, you should also be nice to everyone playing with you. Online gambling games can get pretty toxic at times.
This is because people are sitting behind their screens, so they sometimes feel like they can say more than they really should.
Even if you are playing in a highly competitive setting like an online poker freezeout tournament, always maintain your manners and be polite to everyone in the game.
If you're playing a live dealer game, remember that the dealers are an impartial factor in every outcome and always deserve cordial treatment. They are just doing their job and are in no way profiting based on how much money you win or lose.
4. Don't Talk About Your Folded Cards
This is another piece of etiquette that applies to both online and land-based gambling, and it's an equally unacceptable thing to do in both cases.
Don't abuse the chat function by typing this information while others are still in the game. This particular rule applies especially to poker games.
Doing so will help some players by letting them know what cards are out of play for the particular poker hand. This is extremely poor etiquette, and you should avoid it by all means.
5. Don't Collude With Other Players
Just like in live table games, colluding is also possible in online games like poker. That said, this is something you should never do.
This behavior is not allowed on any online gambling platform, and you'll always get kicked and banned if they find out. There've been many such attempts to manipulate the outcome in online gambling sites, and they've never ended on a good note.
6. Don't Offer Advice
While you should always be nice to everyone at the table, you should also know the limits of how friendly and outgoing you should be.
If you see any online gambler struggling during the game, don't try to intervene or offer any unwanted advice.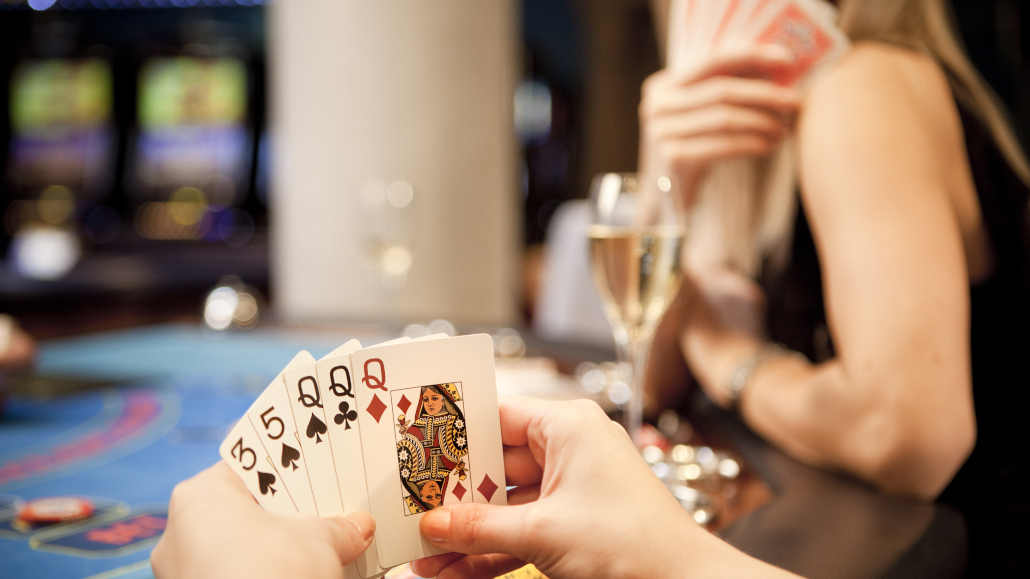 You might be coming from a good place, wanting to offer help, but this isn't a good idea. Not only will you annoy the player you're advising, but also everyone else at the virtual table, as they'll think you're colluding.
7. Report Abusive Players
Online casinos have sophisticated security systems in place to ensure a pleasant experience for every customer.
This includes options you can use to report rude players for the operators to investigate and, if necessary, ban them from the site.
By reporting abusive and poorly mannered players, you'll be doing a huge favor to yourself and to all other players who are on the same platform with the same goal – to relax and enjoy their favorite games.
Online Gambling Etiquette – Keep These Tips in Mind
Playing online doesn't come with a long list of etiquette rules that are present in land-based casinos.
With that in mind, the seven essential tips we've shared with you are the most important things you need to know to ensure proper online gambling etiquette.
Make sure to remember them, and you'll always have a pleasant and enjoyable time gambling online, whether you play poker, roulette, or any other game.