What Constitutes a Great Poker Ambassador?
Being a poker ambassador is a great honor and a challenging task that not every player can handle. Not everyone is cut out to be a public figure, nor do they want to overly invest their time into spreading awareness of the game to other people.
Most poker pros like to keep to themselves and only focus on the game they enjoy playing.
So, what constitutes a great poker ambassador? Is it all that it's cracked up to be, and how has the whole concept of poker ambassadors become such a talking point over the past few years? Let's take a closer look at this unique and exciting topic.
What Makes a World-Class Poker Ambassador
Online poker sites, casinos, and businesses are constantly competing to win over poker talents to spread the word of poker in their name across the world.
But, the harsh truth is that not everyone can be a poker ambassador. Here are some of the best marks of a great poker ambassador.
Experience and Bracelets
One of the most commonly shared things among poker ambassadors is the success they've all achieved at the felt table.
Expertise is always a significant factor in ensuring believability and building a connection between the fan and the game, whether they're representing a huge brand or a smaller site like SiamPoker.
Someone who has proven poker success and has been crowned champion many times knows what kind of dedication it takes to learn and master the game.
Think of Michael Jordan, Muhamad Ali, or Cristiano Ronaldo. These athletes served as prime ambassadors of their respective sport during their careers, as all of them reached unbelievable heights and led by example.
Who better to promote poker worldwide than a winner like Daniel Negreanu, Johnny Chan, or Fedor Holz when talking about the younger generation?
Celebrity Status
Although some people may be top-class poker players, they might not enjoy the wide popularity as other, less successful players. 
In today's era of social media, a less successful poker player can have more followers and may therefore be a better ambassador of the game.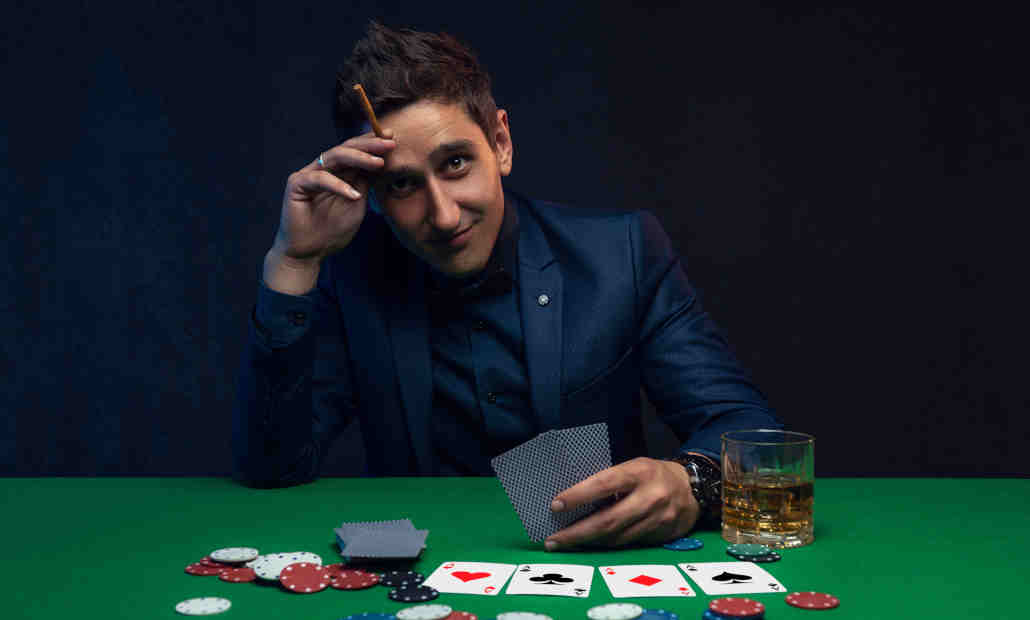 Some players attain celebrity status for their unique and striking personalities. Others become favorites because of their origins and the way they play poker.
When it comes to this aspect, it's key to think from an advertising standpoint. How recognizable is the poker player, and will their actions as an ambassador draw in more fans to follow in his footsteps?
Value in Specific Markets
Focusing on promoting poker in a specific market means securing poker players from the target market.
For example, players like Patrik Antonius and Joni Jouhkimainen are almost synonymous with poker in Finland. Their marketability is significantly higher in this country than it is in the US.
The same goes for any other region in the world. It always makes sense to pick a poker ambassador with a winning international record coming from a specific market.
This makes them a fan favorite for every poker enthusiast from the same market.
One platform that does this excellently is PokerStars. It's available in many countries worldwide and does extensive market research to determine which players provide the best value in specific markets and focuses on them.
Lack of Negative Exposure
A great poker ambassador should have a pristine reputation without any incidents or negative exposure.
Of course, as poker pros are still only human, there will always be certain issues and incidents from the past, but these mustn't have an overly detrimental association.
In line with that, it's also not good if a poker player is too exposed. No matter how likable and immaculate a player may seem, people will get tired of seeing the same face over and over again.
That's why a great poker ambassador should ideally be a player without too many sponsorships, brand deals, or similar engagements.
Future-Proof
Often, what helps propel a poker player into stardom and makes them a poker ambassador is their potential.
A great poker ambassador should have a future-proof aura around him.
Many brands and poker sites opt for signing up-and-coming poker players who are yet to make a name for themselves.
This is a much riskier tactic, as you can never tell if someone is here to stay or just a one-hit-wonder, as it has happened with many poker youngsters who had considerable potential.
When you take a look at some of the notable ambassadors in the past, they have all been present for decades.
This is a virtue every poker ambassador should have as it portrays them as someone who dedicates everything to this popular card game.
Likability
Ultimately, a great poker ambassador should be a player that's likable and charming. No matter if they tick all of the previous boxes, an unpleasant poker player simply isn't a good choice for spreading the poker word.
Could you imagine Russ Hamilton or Ray Bitar as the face of poker on a global scale?
Even a player of Scotty Nguyen's success and reputation doesn't make for a good poker ambassador, being a very polarizing figure among fans.
Poker Ambassadors – A Key Part of the Game
It's no secret that ambassadors help popularize the game in countries and environments it wouldn't usually enjoy a huge fan base.
In the past years, the role of poker ambassadors has evolved into much more than getting the word out on poker. We've also seen a massive influx of poker ambassadors who aren't poker players.
Many famous people have served as poker brand ambassadors, from countless footballers to tennis players and even the world's best chess player, Magnus Carlsen.
That said, when it comes to promoting the game itself and not a particular poker brand, it's always best to go with a poker player.
The role of previous accomplishments and knowledge of the game significantly factor in when it comes to spreading knowledge of the game.
Plus, with the current market saturated with a massive amount of ambassadors, only time will tell how this part of the game will go in the future.