Why Do Poker Players Seem to Love Sports Betting so Much?
To someone just doing a bit of sports betting or playing some poker for fun (or both), it probably doesn't feel like there are too many similarities between the two.
To a casual punter, the only real thing sports wagering and poker have in common is that you put some money in hoping to get lucky and make a bit of profit.
However, this isn't how serious players see things, and once you scratch under the surface, you'll find that poker and sports betting aren't all that different after all.
This is why so many successful poker players dabble with betting sports as well. In betting, just like in poker, gathering information, applying math and statistics, and properly managing your bankroll can get you pretty far.
There Is a Skill Element Involved
Without going into any sort of debate, poker is a skill game. Thousands of players who have made a consistent profit over countless cash game hands and thousands of tournaments have proven this beyond a shadow of the doubt.
There is the luck factor involved, but in the long run, it is skills prevail.
Sports betting isn't all that different in this regard.
While you can place a few random bets or simply back your favorite team and get lucky, this isn't how serious punters go about it. Instead, they look for the hidden information to get an edge and increase their likelihood of winning.
In both activities, stats are the king.
While it's the different kind of information you need to gather, success often comes down to putting all this information together in a way that provides you with some tangible results.
In poker, this can lead to adjusting your 3-betting range against a particular opponent. In sports betting, you can figure out what teams are likely to go over the points' line set by the bookie.
The methodology of gathering data is different, but the final analysis is quite similar, and poker players are no strangers to it.
This is especially true for online wizards, many of whom have spent years turning various Poker Tracker 4 graphs into actionable procedures at the tables.
Many Ways to Find an Edge IN Sports Betting And Poker
Poker players are all about finding edges. Studying your opponents and finding their leaks and weaknesses is an important part of the game.
When you figure out someone's leak, you'll adjust your play and keep attacking that weakness until they adjust.
While it may feel brutal at times, poker is not the game for the faint of heart.
Although sports betting is usually played against the proverbial house and not other players, there are still plenty of opportunities to find an edge, especially with new betting sites.
Bookmakers make mistakes and miscalculations all the time.
Finding these mistakes and figuring out how to make the most money out of them isn't just a lot of fun – it can be very profitable.
Things like arbitrage betting take the luck factor completely out of the equation. Find a good enough odds' discrepancy with two bookies, and you're guaranteed to make money.
It's the equivalent of getting your chips in the middle against someone drawing dead. There are no outs that can help them, no bad beats or poker coolers to worry about. You can start counting your money the moments the bets are in.
It's the Long Run that Really Counts For Both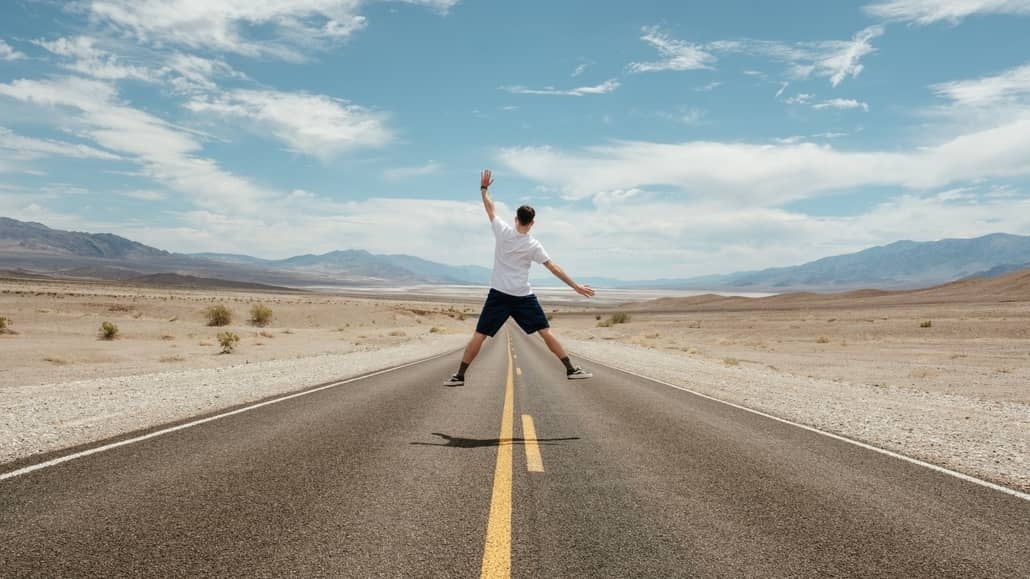 Serious poker players are used to the fact that results don't come instantaneously. No matter how much time you spend working on your game and improving your strategy, the variance can still get the better of you.
Those able to consistently power through these bad periods are the ones who make it in the end.
Betting sports can be similar in many ways. You can have solid information and very good predictions, but unexpected things can happen. For example, the best player in the team you're betting on can get injured early in the match, heavily influencing the final result.
Things like this are hard to predict and are a part of the variances of sports betting.
A particularly bad streak of luck can really affect your results in the short term, and not everyone is equipped to handle these swings.
For poker players, this is just another day at the office, and they know that the results will follow as long as the information they're working with is good.
Bankroll Management Skills Are Essential In Poker And Sports Betting
Poker players and sports bettors alike need to know their way around money. The variance will always be there, and spreading yourself too thin can fast-track your way to the infamous bust-town.
Good players know this all too well (some have even learned from experience), so they approach betting in a serious and sensible manner.
Figuring out how many betting units you have and how you want to spread them around is a rather demanding task but totally worth the effort.
This isn't something a casual punter is willing or even able to do.
Poker players, though, have a very good reference point. Coming up with sort of a poker bankroll management plan is something that comes naturally to them.
Sports Betting Is a Way to Break the Routine
Although sports betting and playing poker have so many similarities, they're also different in so many ways. Thus, many poker players resort to it as a profitable hobby that helps them break the routine and clear their thoughts.
They get to apply many of the skills developed over the years playing the game without actually having to think about cards, ranges, or bad beats.
Gathering information and figuring out bets can take a solid couple of hours out of their day and help them clear the mind while still enjoying themselves and doing something that stands a good chance to turn a profit.
So, as a hobby, sports betting is just perfect for poker players.
It provides them with an opportunity to relax and forget the game for a bit while still keeping their minds sharp and putting their analytical capabilities to good use.