Why Is Gambling So Massive In Australia?
Could Australia be the world's gambling capital? The Australian Gaming Council's report in 2015 revealed that the average Australian spends about AUD 1,172 on gambling every year.
The figures could be way up in 2021 in the wake of the Covid-19 pandemic as more people resorted to taking their fun online.
What's more, Australia's gambling culture spreads even to tourists in the country. Tourist-related punting activities recorded a $590 Gross Value Added (GVA) in 2020.
It's not just about video slots, or pokies, as players like to refer to these games Down Under. Australians enjoy a variety of table games as well.
So, what exactly makes gambling activities so popular in Australia? Let's try to find out!
Accessibility
According to a BBC News report released in 2017 on Australia's Gambling Addiction, Australians have more access to gambling facilities than any other country.
Pokies are seemingly the most popular, with most problem gamblers having reported being introduced to the industry through playing pokies as teens.
According to the report, Australia hosts 20% of the world's poker machines and close to 200,000 slot machines which is more than any other country has.
Unfortunately, for many gamblers, including addicts, the machines are harmless fun points that provide mesmerizing experiences and neutralize anxiety, making more people vulnerable.
Further, gambling opportunities are readily available to the public, with most not even in casinos. Today, free pokies are available in hotels and registered clubs, besides ordinary pubs and casinos.
In addition, the internet now adds another dimension of easy access to Australia's most trusted online casino sites, an even faster means of further accelerating the billion-dollar industry.
Australian Cultural Heritage
Gambling is perceived as an integral part of Australian culture. Migrants view participating in these activities as a way of integrating themselves into the Australian way of life.
The Australian gambling culture dates back to the colonial period in the 18th century, when activities like card games were viewed as critical social activities for indigenous Australians.
As a result, the country always embraced gambling where risk and rewards reigned supreme, although it was an entertainment heritage.
Ultimately, Australians have upheld the practice just like traditional dances and sporting activities but have eventually become the subject of digital migration.
The modern gambling activities feature exciting flashlights, celebratory sounds, and spinning wheels, bringing the Australian gambling tradition to a whole new level.
Gambling is Highly Promoted in Australia
In some countries, the legality of gambling is a subject of discussion. However, in Australia, the activities are heavily promoted, and this is perhaps one of the reasons there are more gamblers in Australia than in any other country.
This is because the government sets the regulation for gaming and, to some extent, promotes it due to the benefits it derives from the activities.
For instance, in 2014, the Australian Gaming Council revealed that the Australian government generated AUD 5.44 billion from the gambling industry alone.
More than half of this amount came from pokies. In general, the regulation is quite relaxed, with states like South Wales capping the maximum number of video poker machines at 99,000.
Such a law could be the reason why Australia has 20% of the global poker machines and gambling being so massive.
Also, gambling regulation in Australia happens on a state-by-state basis, rather than having a federal government regulation to harmonize the rules.
State-by-state laws create inconsistencies that allow the industry to thrive in most parts of the country.
For instance, it is common in most states to find gambling machines in pubs and hotels rather than strictly in casinos. It's only in Western Australia where pokies outside casinos are restricted.
Notably, the industry earns a staggering revenue for the government, which could be a significant consideration.
But is the government making stashes out of an addiction? In essence, there are more downsides to gambling than upsides:
Most punters lose more than they win.
The machine games 'own' the gamblers.
Families and relationships risk failing.
It causes mental health issues and suicide.
Gambling could significantly undermine the productivity of addicts.
More people remain vulnerable to addiction due to the massive exposure
The list of upsides is as brief as:
Entertainment,
Revenue generation.
The Leading Electronic Gaming Manufacturer is Australian
As a country carrying a positive attitude about gambling since the 18th century, Australia provided an environment and the market for a potential company.
Aristocrat Leisure Limited was founded in 1933 and began as a manufacturing company for dental equipment. Fast forward to 1965, and Aristocrat was manufacturing the first-ever slot machine that featured electronic components.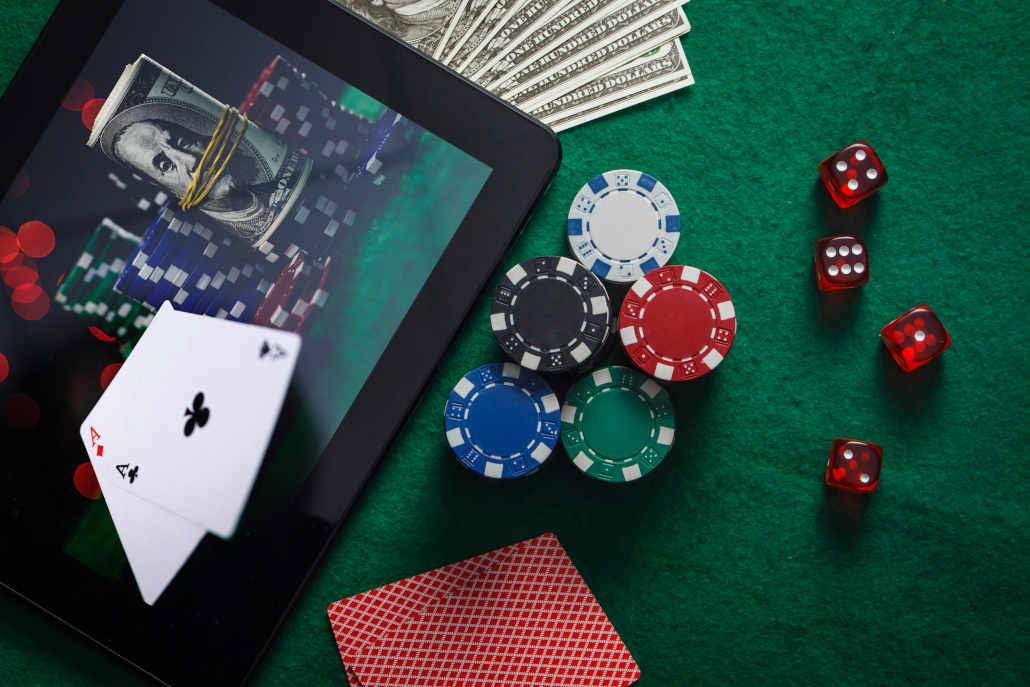 The Australian company is one of the largest electronic gaming machine manufacturers and owns more than half of Australia's pokies market. Its breakthrough came in 1979 after developing the 'Wild West Machine.'
By 1990, an ordinary Australian punter spent about 1% of their income on gambling. Aristocrat casinos are now popular for the provider's name and the high level of entertainment and variety of offers like bonuses.
The Rise of Online Gambling
Most gamers enjoy the environment of casinos and the celebratory noises of peers and machines. It's what they were all used to before the advent of online gambling.
It takes more effort to show up to the casinos or the designated rooms in hotels and clubs, and this could be a significant factor that saved the population from addiction.
However, with the invention of online gaming, the accessibility problem becomes much more negligible.
Online casinos allow gaming enthusiasts to enjoy all the casino experiences from the comfort of their homes using smartphones or PCs. Additionally, they are available at any time and with the least effort since you can access them from everywhere.
Players can choose between real money games like pokies, blackjack, and roulette and play over the internet or practice using offline games.
Conclusion
To sum everything up, the widespread gambling activities in Australia result from a couple of factors. Accessibility of gaming opportunities appears as the key contributing factor, coupled with a lack of strict and harmonious regulation and the advent of online gaming.
You do not have to pay or queue at a land-based casino to play your favorite game. Also, the land-based casinos are plenty, and you are unlikely to miss a spot when states like New South Wales have close to 100,000 pokies.
However, while poker machines and other gaming equipment are meant to be legitimate tools for recreational purposes, there needs to be a strategic change in the approach to gambling and gambling activities.