Pros and Cons of Progressive Online Slots Jackpots
Progressive jackpot slots have been around since the 1980s and have always been a major attraction in any casino that features them.
But, with the invention of online gambling, these games have skyrocketed in popularity, and for a good reason. Online progressive jackpot slots are the quickest way to win a life-changing amount of money.
But, the prospect of big wins doesn't necessarily mean that these casino games are right for you.
We've summed up the most important pros and cons of progressive online jackpot slots to help you decide whether or not you should play these unique online casino games.
Advantages of Progressive Online Slots
There are many reasons why progressive jackpots enjoy such massive attention from online gamblers from all parts of the globe. This includes players from Germany who can try their luck on sites like Hyperino Casino Deutschland.
Here are the biggest advantages of progressive online slot jackpot games:
Chance to Win Instant Millions
If you take a look at the biggest online progressive jackpot slot winners in history, you'll see that some lucky gamblers have won unbelievable amounts of money playing these online casino games.
What's more, some of them have won millions of dollars just by spending a couple of dozen bucks before landing a massive win.
This is certainly the most enticing part of progressive online jackpot slots, as they promise to make any player an instant millionaire.
It's something you can't find in any other casino game, regardless if you're playing in an online or land-based casino.
Available in Most Online Casinos
As online gambling has become a prevalent form of entertainment in the past few years, online progressive jackpot slots are easier to find than ever before.
You can find them in most online casinos that feature games from renowned online casino software providers.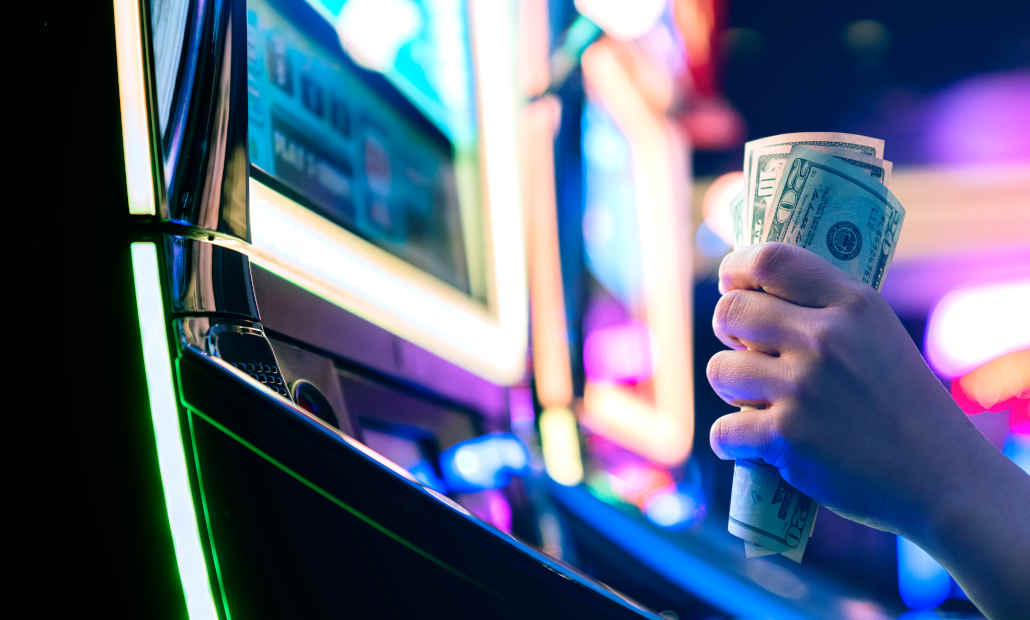 Moreover, these games are readily available to you around the clock. You don't need to drive to a nearby casino to play. Just load up the online progressive slot anytime you feel like playing and enjoy.
Great Variety of Options
This advantage is even more significant in the context of land-based vs. online progressive jackpots, as you have a much more comprehensive selection of games to pick from.
Besides just picking between progressive slots, you can also browse from a better pool of wide-area and non-networked progressive online jackpot slots.
To be more precise, if you want to play for bigger prizes and don't mind betting at worse winning odds, you can simply choose wide-area slots.
On the other hand, if you're primarily looking for better odds, you can pick non-networked slots. You never have to compromise, as the casino will likely have a solid selection of both options.
Disadvantages of Progressive Online Slots
While progressive online jackpot slots undoubtedly come with some amazing pros, they also have some drawbacks, especially compared to regular online slot games.
With that in mind, let's take a closer look at the most significant cons of progressive online jackpot slots:
You Often Need to Bet the Max Amount
The main disadvantage of many online progressive jackpot slots is the required betting amount.
You should remember that often you need to place the maximum allowed bet amounts if you want to be eligible for the main progressive jackpot.
This demands a significant bankroll, as you'll be blowing through a lot of money betting the maximum amount with each spin.
You Can't Count On Rewarding Smaller Wins
Compared to regular online slot games, progressive online slots produce smaller payouts less frequently.
This means that you'll likely hit a bigger win or end up playing through your bankroll without having anything to show for it.
The thrill of chasing a massive progressive jackpot can make your sessions very exciting. However, it can be frustrating to play for a couple of hours without seeing any rewarding wins during that time.
The Winning Odds Are Very Low
Lastly, you should know that the odds of winning the main progressive jackpot on any slot game are very low.
When you consider that there are many online gamblers playing the slot at the same time and that most progressive jackpot slots only pay out every few months, you have to be really lucky to land the main jackpot.