How Often Does a Slot Machine Hit a Jackpot?
Slots are the most popular games at online casinos, and progressive jackpot slots are among the most exciting. The prospect of spinning the reels of games that can produce huge winnings with a small investment is always irresistible.
The odds of actually winning the jackpot are stacked against the player, who has incredibly low chances of walking away with a fortune. Given the magnitude of potential winnings, this is to be expected, but it doesn't turn punters away from giving it a try.
As hard as it may be to win a jackpot, every now and again, someone does get lucky and banks a massive seven or even eight-figure amount on video slots like Mega Moolah, Arabian Nights, or Mega Millions.
More often than not, the winner is someone who played the game at low stakes of just a few cents or pennies a spin, which makes progressive jackpot games that much more appealing.
Worse than 1 in 1,000,000 Odds
There is an indissoluble link between the odds of winning and the potential profits. This applies to any casino game, so whether you play slots, video poker, or table games, this rule will always be true.
When spinning the reels of progressive jackpot slots, the odds of winning are less than one in one million. Since you have the chance to win seven-figure amounts, though, this isn't an unreasonable situation.
At the same time, players should be aware of the fact that even if they are actively chasing a progressive jackpot, they are likely to never win.
The prospect of playing progressive jackpot slots for years without winning the big prize shouldn't have a deterring effect on fans of the genre. At the end of the day, the same goes for lottery games, which are also appreciated for their uncanny ability to produce millionaires.
These rules apply to the most popular online progressive jackpot slots, including those spanning across wider networks. Software developers offer progressive jackpot games to multiple casinos whose players compete for the same amount.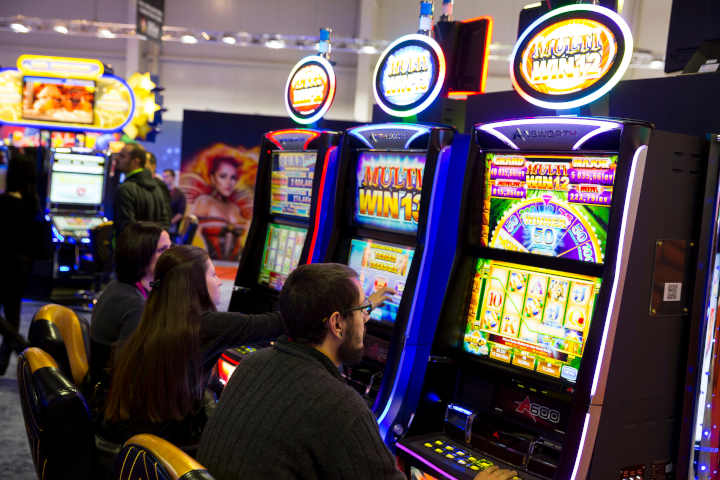 Every bet made on the game at any of the casinos in the network contributes to the jackpot. With some slots featured at hundreds of online casinos worldwide, it's no surprise some of these slots regularly create new multi-millionaires.
If we're talking about main jackpots, these usually hit a few times a year for the most popular of slots. For lesser-known games, it can take more than a year for the game to finally pay. Although the jackpot is awarded randomly, the higher number of spins means that the odds of someone triggering that jackpot spin are much bigger.
Smaller Jackpots Pay More Often
It makes perfect sense for players to focus mainly on the "best paying progressive jackpot slot," according to this website source PlayUK.com.
Having said this, volatility is the biggest concern when playing these games, so it can take quite a while to actually cash in on one of them. On the other hand, if you set your expectations lower and spin the reels of slots with lower jackpots, you will have a better chance of winning.
This is particularly true in the case of non-progressive jackpots, which are hit with a higher frequency. In exchange for settling for smaller payouts, you increase the winning percentage, which means less pressure on the gambling bankroll.
Of course, this boils down to someone's preferences. Some players are happy chasing smaller jackpots and having better chances of winning. Others prefer to chase the long odds and try their hand at winning elusive seven-figure jackpots.
A quick glance at the random number generator will highlight the fact that there can be quite a big discrepancy between jackpots.
The pool of random numbers that can trigger a jackpot can range from a few thousand to tens of thousands.
Local jackpots contained to a single casino are more likely to produce a winner than those spanning over a broad network. Equally important is to focus on games that have a low house edge, therefore, a high RTP. Players should be aiming to make small profits with a high frequency, so they keep their bankroll afloat in anticipation of that big jackpot win.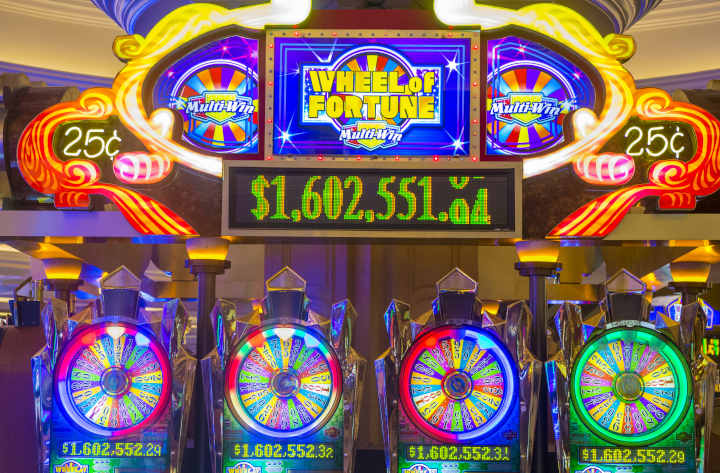 The main problem with slots featuring big progressive jackpots is the fact that a lot of the game's RTP is contained in jackpot rewards. This means the base game often won't be as generous, reducing the number of average spins you'll get for your money.
All this being said, you should always focus on the most important aspect of online gambling, and that's having fun. Play within your means and enjoy the experience without any big expectations. If playing progressive slots provides the excitement you're looking for, by all means, go for it. There is always a chance you might be the next big winner!