How Video Poker Has Changed the Game
How Video Poker Has Changed the Game
Images from shutterstock.com
Video poker is not a new concept. In fact, it has been out on casino floors since the 1970s. Since its introduction into casinos, video poker has become extremely popular, coming second in popularity only to slots.
The game has even enticed a few hardcore slot supporters by offering them more of a challenge.
The arrival of this digital version of the much-loved game of poker turned out to be a game-changer for casinos. It remains popular even today, providing an easier-to-master version of the actual card version.
What Is Video Poker?
Video poker is essentially a combination of slots and 5 Card Draw. The main thing that makes the game stand out is that the player has more influence over the gameplay in video poker than in slots.
As a video poker player, you can choose which cards to hold and which to throw away, giving you direct influence over the return to player (RTP).
The player pushes a button to spin the reels and hopes for a winning combination when playing slots. In video poker, you have more control, and making correct decisions actually influences your profit over the long haul.
You can play both video poker and slots on the floors of real casinos or online from the comfort of your own home. The option to play from home is popular due to online casinos offering great bonuses like free spins on registration.
Why Did Video Poker Get So Popular?
Video poker filled a gap in the market between the simplicity of slots and the complexity and pressurized environment of real-world poker. There are many reasons why people fell for the game and continue to play it after so long. Here are a few of the main ones why the game is still a much-loved feature on every casino floor and in online casinos worldwide.
More of a Challenge
Part of the charm of video poker is that it offers a bit more of a challenge than simple slots. You need to know a bit about what poker hands are best to decide what cards to keep and which ones to discard.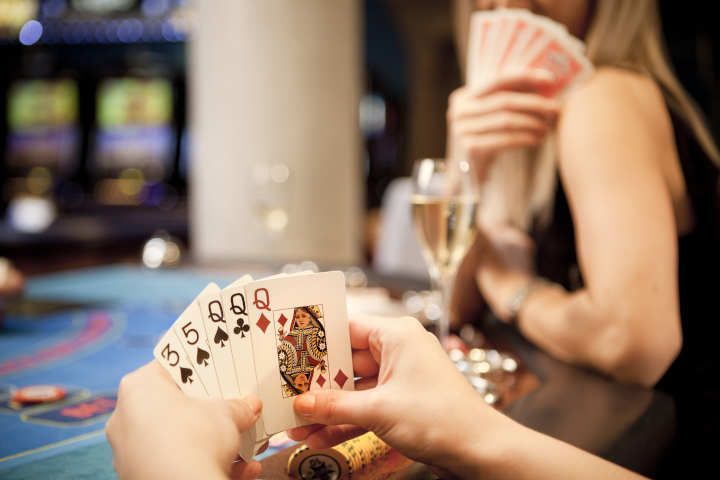 Players new to poker can still play the game with minimal knowledge. However, there is no denying video poker requires more skill than slots if you want to give yourself the best winning chances.
High Return to Player
Video poker offers some of the highest returns and the lowest house edge out there. There are so many game variations available, some offering an RTP of up to 100.76%.
You might wonder why casinos would knowingly offer games that the player can beat, but the reality is that most players don't know how to play competitively. In the end, novice video poker players make enough mistakes to allow the casino to pay out two to four percent less than expected with skilled players.
So if you'd like to take advantage of the high RTP, taking some lessons and upping your skill level is highly advisable.
Ease of Play
As a novice player, stepping into a real game of poker would be next to impossible. While you need some knowledge of strategy in video poker, the gameplay is relatively straightforward and easy to learn.
With video poker, you just hit "Deal" to start, hold the cards you want to keep, and press draw. The cards you didn't hold are replaced, and the hand is complete. If your hand has any winning combinations, you'll receive your payout and can move on to the next hand.
Video poker playing strategies are pretty easy to find online, and because the game is straightforward, beginners should not find it very difficult to learn and implement them.
Progressive Jackpots
Some video poker machines offer progressive jackpots for a royal flush. While this hand is rare, it isn't impossible, and the draw of winning a massive amount only adds to the attraction.
Great Payouts
Winning big is always enticing, and video poker doesn't disappoint! Depending on the hand you hold, you could receive up to 800 times your bet depending on your initial wager. Playing the maximum bet will lead to a maximum payout.
Solo Play
You can play video poker alone, whether in a brick-and-mortar casino or at home, honing your skills and possibly gearing up for a move to a real poker environment against real-life opponents.
There is no dealer hand to beat or other opponents to contend with. Many new players find this far less intimidating than playing against other, more experienced players. This often makes video poker more attractive than live poker games.
Interesting Variations
While video poker games are based on the popular five-card draw poker style, many game variations have been developed over the years, each with its strategies and gameplay.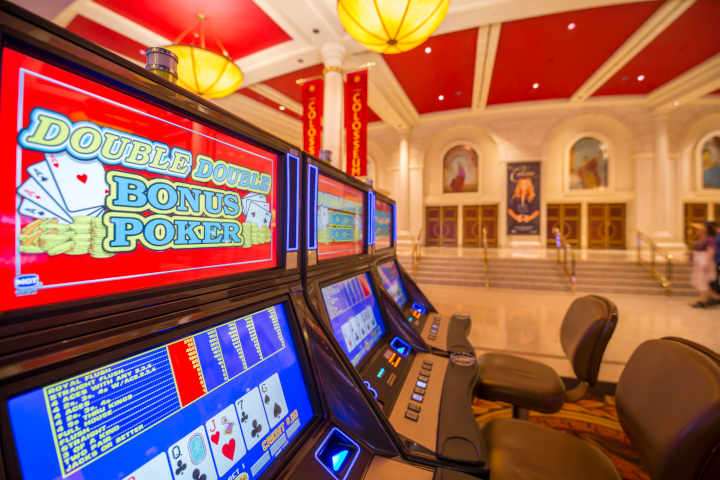 This variety has fed into the game's massive popularity as there is always something different to try and a new type of gameplay to master. Video poker still feels fresh after all these decades, mainly due to continued development and enhancement.
Conclusion
While video poker will never replace the real thing, it has provided a very popular intermediate level to the game that could drive people toward the live version once they learn the strategies.
Video poker offers a simplified, easy-to-understand option for players who love slot-type games. While it's possible that the next generation of players may not find video poker as enticing as their predecessors, for the time being, it looks as if video poker is here to stay!