What to Look for in Online Poker Bonuses and How They Work
The online poker scene is one of many areas of the iGaming industry where bonuses exist. Online poker bonuses are awarded to new and existing players, which can be a significant boost to the bankroll of casual players and even serious intermediate players too.
Sometimes these bonuses aren't always what they are cracked up to be, which is why we've put together an article that explains the concept of poker bonuses and the nuances that you need to grasp to take full advantage of them where possible.
Why Do Poker Rooms Dish Out Bonuses?
There is immense competition among the leading online poker room operators. With so many licensed and regulated poker rooms to choose from, it can be hard for first-time players in particular to decide which site to put their faith in.
That's why poker bonuses have become such an influential promotion tool, catching the eye and attempting to differentiate one operator from the next.
Poker bonuses can not only be used to attract new customers, but they can also be used to retain existing ones too.
Player retention is an increasingly hot topic too, given the plethora of poker rooms available in regulated markets. Without continued rewards, it can be difficult to keep existing players engaged with an operator.
The Integral Issue of Playthrough Requirements
At the heart of any online poker bonus is the issue of redemption. In many cases there are terms and conditions attached that must be adhered to before any bonus funds are cleared into your poker balance.
Throughout the iGaming industry, playthrough requirements – also known as wagering or clearing requirements – are now used across all bonuses for new and existing customers.
When players search for the fairest and most competitive free spins promotions, they look for bonuses with the lowest playthrough requirements possible.
This makes it quicker to clear the bonus funds which can then become withdrawable real money in your account.
It's a similar story with the bonuses of online poker rooms, many of which have "clearing requirements" over the deposit and indeed the bonus funds applied.
The clearing requirements of online poker bonuses usually relate to generating sufficient "player points" or raked hands before bonus funds can be received or cleared.
At cash game tables, it's possible to generate rake with every hand you play. It's a little different for sit 'n' go's and multi-table tournaments, where the rake is effectively paid within the buy-in of the game.
The more rake you generate, the more player points you generate. Some poker bonuses will have a tiered approach to the release of bonus funds.
You may be required to earn 10 player points to receive the first 20% of the bonus, with the remaining 80% distributed in 20% portions with each additional 10 player points earned.
Of course, the quickest way to clear these poker bonus requirements and generate substantial rake is to play at higher stakes and multi-table wherever possible.
This increases your hourly rake, but it's important not to play at too higher stakes that you'll end up losing more money against better opponents in search of player points.
Why Poker Players Focus on Bonuses Due to the Death of Rakeback
One of the main reasons that serious poker players have grown increasingly fixated on sign-up and reload bonuses is the lack of rakeback promotions.
During the earliest years of the online poker boom, many operators offered a rakeback deal as a reward for loyal players.
They would receive back a set percentage of the rake paid at the cash game and tournament tables every month.
Rake is how online poker rooms make an income. Think of it as their margin or commission for hosting the games.
With margins somewhat tighter for online poker room operators, rakeback schemes have increasingly dried up as a result. Thus, the shift towards sign-up and reload offers has begun.
The Different Types of Online Poker Bonuses
Online poker bonuses come in five common guises, all of which we'll now explain in more detail:
Matched Deposit Bonus
A matched deposit bonus will commit to matching your first real-money deposit by a percentage figure – often anything from 50% to 100%.
The latter means they will match your deposit dollar-for-dollar, up to a maximum deposit figure. If you are prepared to commit some of your own money into your poker hobby, then this is a good way to maximize your potential bankroll.
No-deposit Bonus
The perfect online poker bonus for beginners and those playing with the tightest of bankrolls, no-deposit bonuses are free bonus money with no requirement to make a real-money deposit upfront.
As the level of player commitment is significantly lower than a matched deposit bonus, most operators will apply tighter clearing requirements to no-deposit bonus funds.
Free Tournament Tickets
Free tournament tickets may also be offered as part of a welcome package to new sign-ups. These tickets are often reserved specifically for "new customer freerolls" or low-level multi-table tournaments with modest guaranteed prize pools.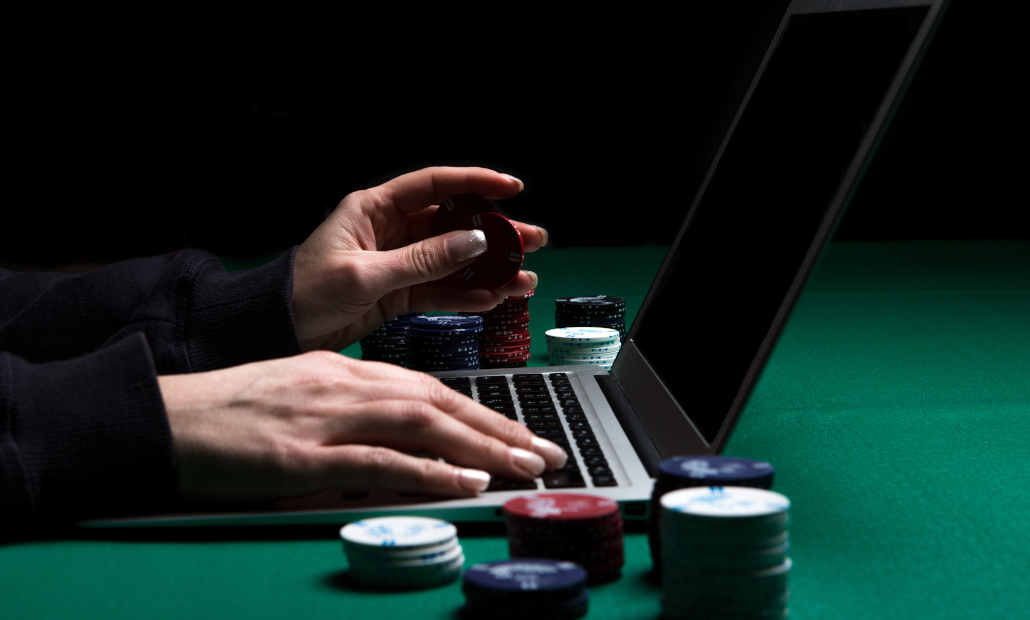 Reload Bonuses for Existing Players
As we alluded to earlier in the article, reload bonuses are increasingly vital for poker rooms to retain an engaged and loyal player base.
They incentivize existing players for making further real-money deposits, with more matched bonus funds.
The matched percentage is usually lower than that of matched deposit offers for new sign-ups, but instead of 100% you can often expect at least 50% of your next deposit matched.
Referral Bonuses for Recommending New Players
Although it hasn't yet got the same publicity or kudos as influencer or content marketing, referral marketing is a powerful growth tool.
Today's consumers trust the recommendations of their friends and family. If you refer a friend or family member to join you at an online poker room, both of you can benefit from referral bonuses that can improve your long-term bankroll.
The reality is that poker bonuses are still worth your consideration, even with the addition of clearing requirements.
Whichever format of online poker you prefer, you'll still pay rake regardless, so why not do so to help clear some bonus funds for your bankroll?