Top 3 Reasons Why You Should Pick Online Casino Instead of Land-Based Option
Ever since the emergence of the first online casinos in the 1990s, this debate has split gamblers into those who side with land-based gambling houses and those who choose online casinos.
To settle the discussion into the latter one's favor once and for all, we'll take a look at the top three reasons why you should always pick an online casino over a land-based counterpart.
1. More Convenient User Experience
You could argue that the feeling of playing in a real casino can't be matched by any type of online gambling game.
However, with the advancing casino technologies we are witnessing each passing year, the gap seems to get narrower with time.
On the other hand, the difference in overall gambling convenience is firmly on the side of online casinos.
When it comes to convenience, the biggest and most noticeable aspect to consider is the fact you can play at any time, from anywhere you want.
You don't have to travel to play, spend money on transportation, and lose time and nerves trying to find a parking spot.
Just sit back in your chair, load up the online casino, and start playing slots, blackjack, or whatever else your game of choice is. You don't even have to dress up!
Plus, with the popularization of today's modern mobile casinos, this convenience is even more apparent. You can take the online casino in your pocket anywhere you go.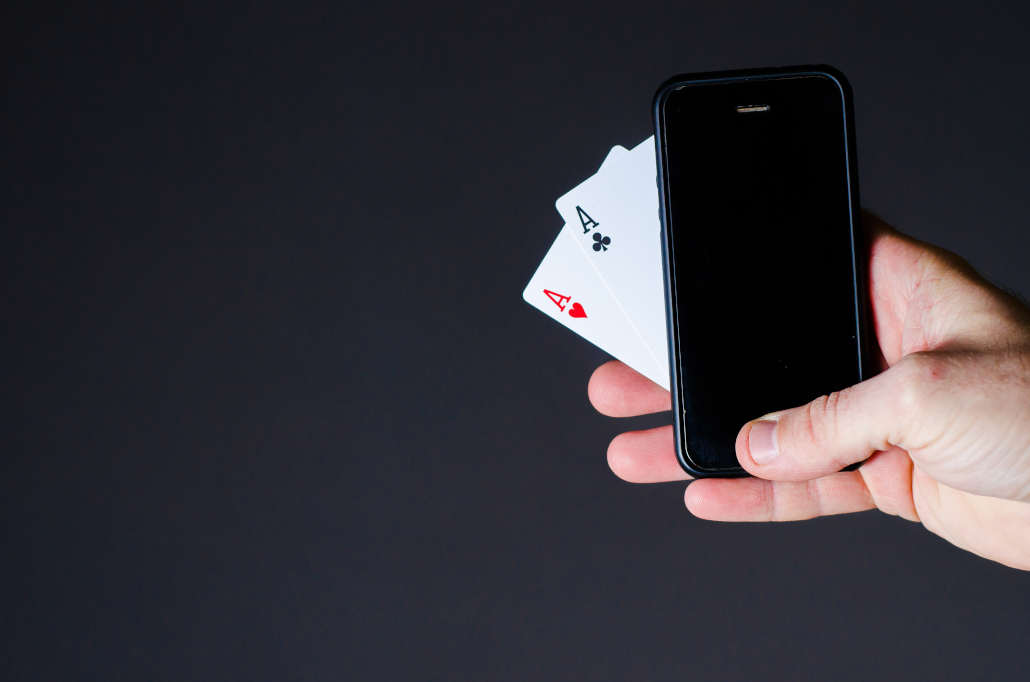 Play while traveling to work, taking a bathroom break, or anywhere else. The online casino world is your oyster, so make the best of it.
Moreover, you can play at your own pace and by your own rules. If you like smoking or eating while playing your favorite casino game, no one can tell you to do otherwise.
Even more importantly, you don't have to tolerate loud and annoying players around you. The atmosphere can be as loud or quiet as you want.
Lastly, you don't have to stand for rude behavior from the dealers. Sure, you can still play live casino games online with a real dealer, but you don't have to if you choose not to. Just open a regular online casino game and enjoy playing by yourself.
2. More Options Across the Board
Besides unmatched convenience, online casinos are better all-around in terms of sheer options in every aspect.
Firstly, you can look forward to a richer selection of games. You can access thousands of video slots and table games with a few clicks.
While some large-scale gambling resorts do offer hundreds of games, these are often very similar. In online casinos, each game comes with dozens of variations.
Additionally, online bonuses and promotions are much more varied than what you can obtain in traditional casinos.
In land-based venues, you can claim free dinners, drinks, and sometimes free accommodation. This is nothing compared to the benefits you can enjoy when playing online.
Online casinos put a lot of effort into crafting their promotional systems.
From cashable no deposit bonus offers to loyalty rewards, real money prizes, and even trips to luxurious destinations, these comprehensive reward schemes make playing online much more advantageous.
Finally, you can also count on more options when it comes to the currencies you're betting with.
When playing in a land-based casino, you can only gamble with the currency of the country the casino is based in. If you're a foreign tourist, this is disadvantageous and impractical.
On the other hand, most online casinos offer a handful of currency options, so you can avoid expensive exchange rates and deposit in the currency that you prefer.
Not only this, but all online casinos provide a variety of payment methods, catering to casino players of all budgets or preferences. From credit and debit cards to e-wallets and even cryptocurrencies, you decide what's best for you.
3. More Security and Privacy
Even before the devastating Covid-19 pandemic, land-based casinos were a less safe option to play at than online gambling sites.
This is because a casino is a venue that attracts people from all layers of society and with all kinds of interests. Some go there to play, have fun, and get drunk. Others go there for more nefarious purposes.
Fights can sometimes break out, and you can find yourself in trouble before you know it.
What's more, if you leave the casino with your pockets full of winnings, you can easily get stopped by a robber in the parking lot or on your way to your hotel room. All of these risks are removed when playing in an online casino setting.
Aside from the security aspect, you can also enjoy complete privacy. No one will be looking over your shoulder when playing.
If you happen to win big playing craps or any other game, you can still maintain anonymity and withdraw money without anyone else knowing.