7 Ways of Using Poker Statistics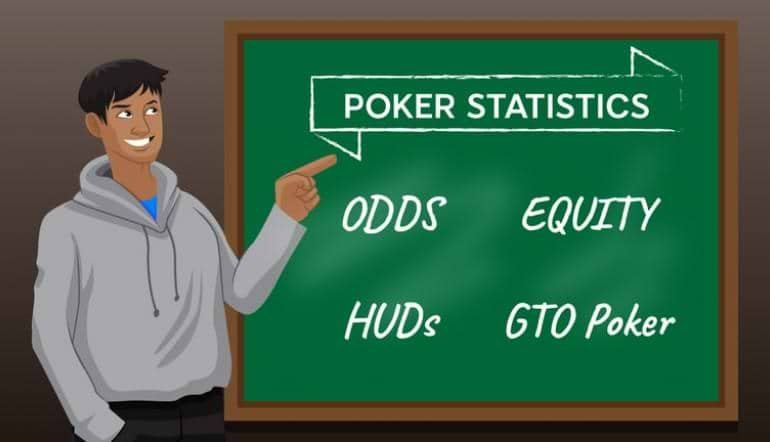 It's often claimed that good poker strategy involves a mixture of –
Probability
Psychology
Statistics
How exactly, though, do poker make up part of a strong player's outlook?
Players can use poker stats to adjust their game and improve skill.
In this article you will learn how to understand and use poker statics based on the following topics:
We'll consider 7 ways in which applied stats can be used in the world of poker.
Odds of Hitting a Hand
Pot Odds and Break-Even Points
Using Poker Statistics for DB Analysis
Using Poker Statistics for Villain Analysis
Using Poker Statistics for Population Analysis
Poker Statistics in GTO Play
General Poker Statistics
To learn more about using stats in poker and how they can help you significantly improve your bottom line, be sure to visit the 888poker Magazine to read the full article.