Today, you don't even have to be at your desktop computer to play, thanks to real money poker apps that allow you to play on portable devices anywhere you are.
Best poker apps provide full access to gaming platforms, from cash games and tournaments to deposits, withdrawals, and promotions.
Whether you want to ensure you maximize your earning potential or simply want to have one on your phone for fun, you've come to the right page.
We will tell you all you need to know about selecting poker apps for real money and give you our top picks for 2023.
Best Poker Apps in 2023
This page will help you learn everything you need to know about real money poker apps, so make sure to review this information and pick the best option.
However, if you want to skip the selection process and get right to playing online poker on your phone, here's our selection of the best mobile poker apps available in 2023.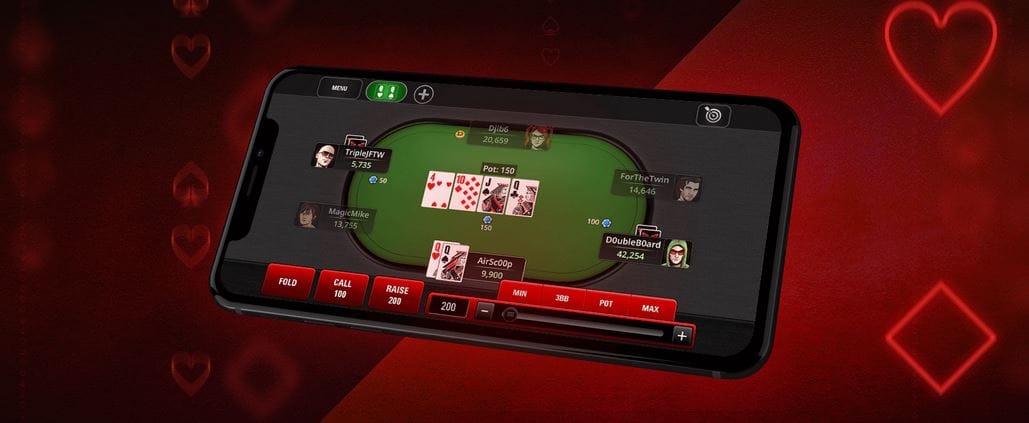 Being the market leader, it is no surprise PokerStars offers probably the best mobile app you can get.
Over the years, the operator has perfected its mobile solution to go way beyond meeting just basic needs.
The PokerStars app offers everything you could possibly expect.
From full access to the entire range of gaming, over numerous customization options, to the smooth interface that makes it very easy to play even on a small screen.
Another reason why this is the best real money poker app out there is that you can play multiple tables with ease. PokerStars has really perfected the multi-tabling part, so you'll never time out because you didn't know it was your turn to act on one of the other tables.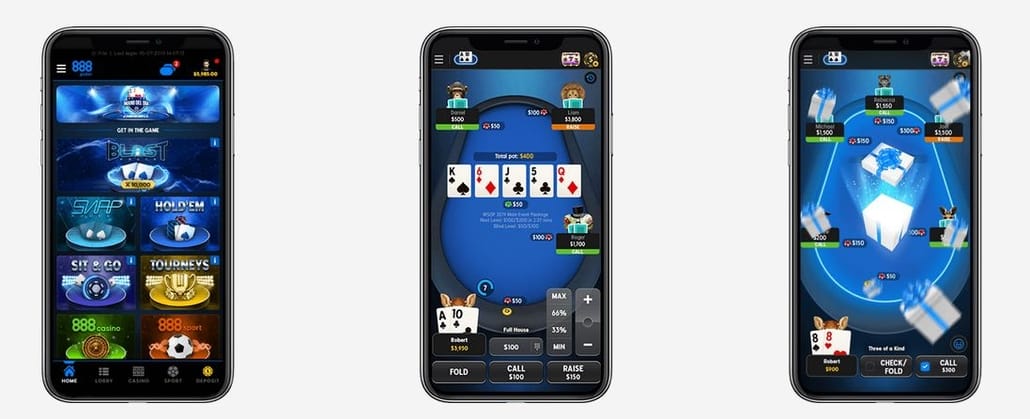 A household name in the industry, 888poker provides a top-quality mobile app for Android and iOS users alike. It offers all the features you need to enjoy your time, have fun, and make money while at it.
888poker app also offers full access to the platform, including the entire tournament schedule, regular cash game tables, SNAP poker, BLAST, and much more.
It is a highly regulated platform with licenses from the MGA and the UKGC and the seal of approval from eCOGRA, so you can rest assured their poker app is completely fair and trustworthy.
Additionally, the room also offers an instant-play site that you can access without downloading or installing any software.
On top of that, 888poker offers additional bonuses to using the mobile app, so even if you are just playing for fun, it makes sense to download their software and occasionally sign in on your phone.

As one of the leaders in the online poker scene, GGPoker recognizes the importance of the mobile experience. Thus, the operator provides top-notch poker apps for Android and iOS devices available for download from the respective stores.
Following the latest trends, the GGPoker app features the new landscape view, giving players a much more convenient way to play on their phones.
Like desktop software, the poker app contains many great and unique features that help it stand out from the rest.
GGPoker mobile app includes unique avatars, the ability to interact with other players using chat and funny emoticons, and much more.
GGPoker also gives you full access to everything via the mobile interface, like all the best poker apps. You can join all the tournaments and cash tables across all stakes and participate in different promotions that this operator is known for.
To top it all off, this is the only non-US poker app that gives you a chance to compete for WSOP bracelets. With GGPoker, you can use your phone to enter bracelet-awarding tournaments wherever you are and compete for your piece of poker history.

WPT Global is the only poker room that started as a mobile app, and the mobile segment continues to be their focus. Coming into the market relatively recently, WPT Global decided to take advantage of the rising trend in mobile gaming, launching a modern poker mobile app, with the desktop client available only as an addition.
While the app had a bit of a shaky start, the operator worked hard to remove the bugs and improve its product.
Today, the WPT Global poker app exceeds modern standards and expectations.
The lobby is easy to navigate, and there are a decent number of game filters. Individual tournament lobbies provide a fair amount of information about registered players, blind levels, prize pool, distribution, etc.
Perhaps the WPT Global app isn't as good as that of PokerStars or GGPoker, but it has one big advantage. When you play on this app, you can be pretty sure most of your opponents do as well, which means that most players on this platform are in the recreational category.
WPT Global app discourages massive multi-tabling and focuses on creating a fun and relaxed environment, so you will be sure to find great games.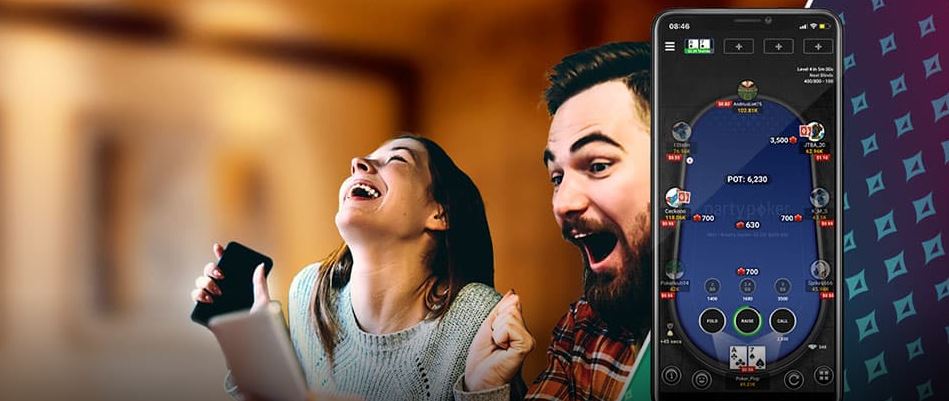 Looking to keep up with the competition, partypoker has recently launched a revamped poker app that offers a smooth and enjoyable on-the-go experience through and through.
One of the biggest updates was the introduction of the portrait view, allowing for one-handed play – a feature praised by players across different poker apps.
The new and improved game lobby offers two different views, so you can switch between them and find the one that works better and makes it easier to find your favorite games. Different filters and search options can further help you with this task.
As for the gameplay itself, the partypoker app offers a player-friendly interface that gives you great control over your actions.
For those looking to have fun, the app offers various objects you can throw at your opponents during or between the hands.
This poker app also offers good support for multi-tabling. You can play up to four tables simultaneously, and you're not restricted in any way in terms of game choices. Players can run cash games alongside MTTs and sit and goes if they so choose.
It goes without saying that the partypoker mobile app is available for iOS and Android devices, so whatever your choice of technology may be, you'll be able to get the app and enjoy your poker sessions on the move.

Unibet may not be on the same level as the other operators in most metrics, but as far as Texas Hold'em apps for real money go, they definitely deserve mention.
Unibet takes a slightly different approach with their mobile solution as with everything else.
It's more fun-focused, with the ability to choose from over 100 different avatars and the more relaxed vibe you don't get with other, more serious apps for poker.
While it's not a great choice for playing multiple tables at once, and it may be a bit heavy on resources, it's an interesting product that you might enjoy, especially if you want to play poker with your friends, as the app has the option to set up private tables.
Like 888poker, Unibet also has an instant-play site, which is a great alternative if you can't install the app or want to access it from a device you don't own.
Games on Poker Apps For Real Money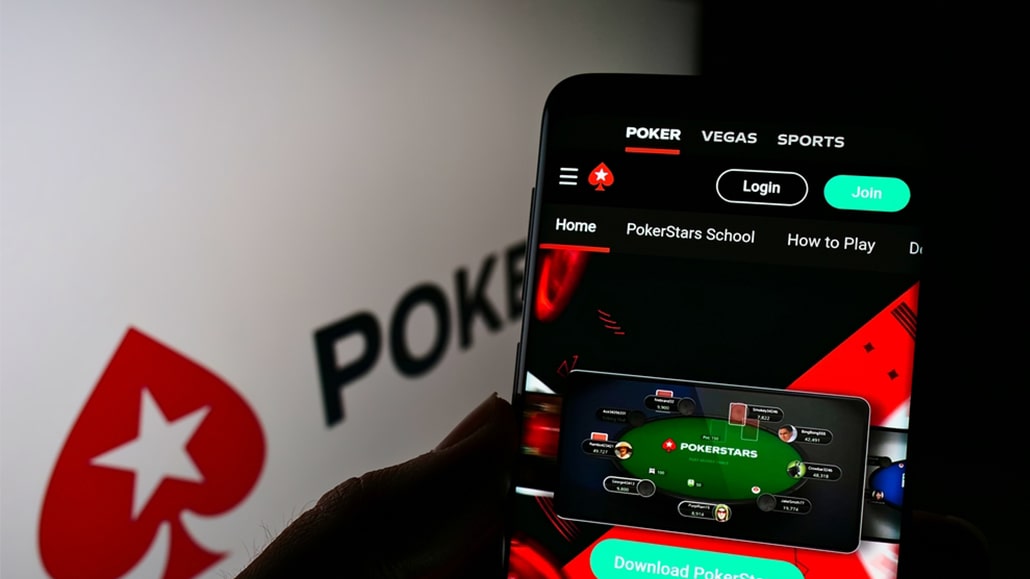 Poker apps have come a long way from their modest beginnings. These days, you can enjoy the full scope of games and even the best poker bonuses in the palm of your hand. You won't have to settle in any way if you prefer to play on your phone instead of your PC or laptop.
All of the best poker apps out there will let you play:
Cash games – you can play it across all stakes and variations, including less popular formats and mixed games on sites like PokerStars.
Tournaments – you can play all scheduled tournaments from a mobile app. The only limitation is that you can only play one or a few tables simultaneously.
Jackpot sit and goes – all operators featuring the jackpot sit and go format (PokerStars, GGPoker, Unibet, 888poker) also offer these games on their mobile apps. Given the format of these games and the fact they only take a few minutes, they are a perfect choice for mobile play.
Sit & go – you can register for and play sit and goes on your phone. Keep in mind that these games only start when enough players are registered, and waiting times can be long. So, if you register for one of these, ensure you don't forget about it. The best poker apps will alert you once the game starts, even if you put your phone away.
To put it in short, you can access all of the games on your phone that you can find on the desktop client as well.
How to Find the Best Poker Apps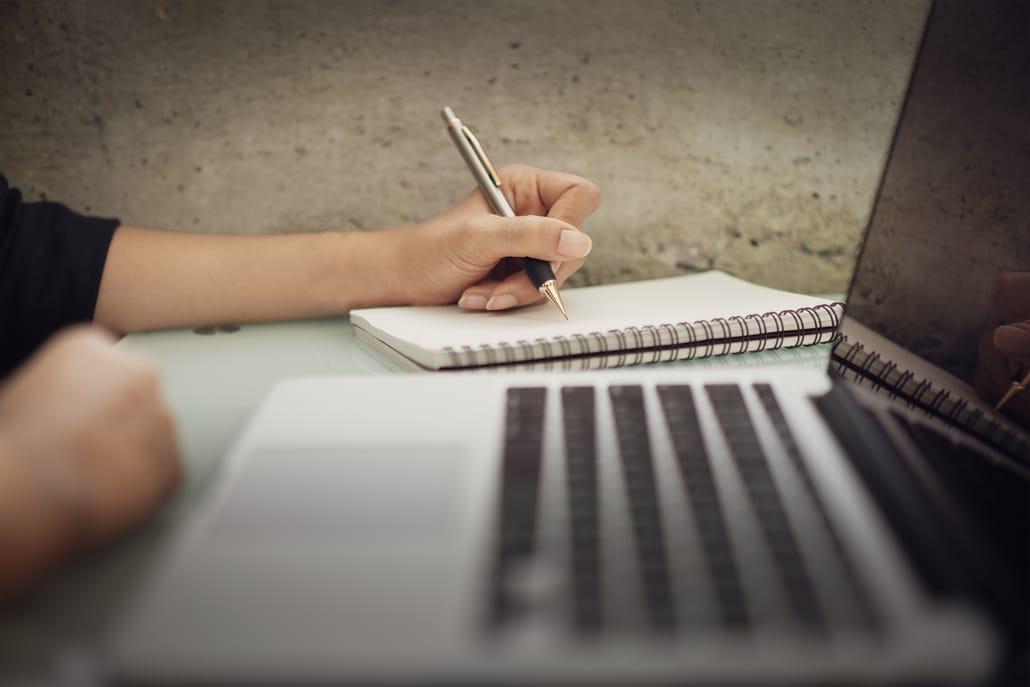 Everything we've covered so far should give you a pretty good idea of what to look for in real money poker apps. The safest route to take is to pick one of our recommended apps, as these have been tried and tested repeatedly.
But you might be on the lookout for a different option, and that's perfectly fine as well. There are certainly some advantages to playing on lesser-known apps.
You can always look for reviews to see what they say about a particular offer on poker apps real money games and gather the information yourself.
Reviews can be quite helpful, but nothing can substitute for first-hand experience.
So, the best way to find the best poker app that fits your criteria is to install it on your device and play with it.
Before you do, though, you should make sure it is a properly licensed product available in major stores like Google Play or App Store. We don't recommend downloading any poker game apps from unverified sources unless it is a major site that you know you can trust. Once you download the app, check for these things.
⭐ Traffic on the best online poker apps
Good player traffic is one of the most important aspects of a quality poker room, whether you play on an iPhone or poker android apps. Without enough players around, you'll struggle to find action at cash game tables, and tournaments will often get canceled for not getting enough registration to start.
For those who prefer to play on the go, player traffic is perhaps even more important. If you enjoy jumping into the action on your poker apps real money games for a quick 30-minute session, you don't want to waste time waiting around. Ideally, you want every moment spent in action.
All our recommended apps feature solid traffic, but GGPoker and PokerStars lead the way by a fair margin. No matter what games or stakes you play, you'll be able to fire up some tables at any time of day or night.
⭐ Poker app functionality
Not all poker apps are created equal. When it comes to selecting where to play, you'll want to play on the best online poker apps that are compatible with your device. The best sites out there make sure to have Android and iOS versions readily available to cater to a wide player pool.
Beyond this, it's important to check out how the app works on your phone. See if any bugs or glitches could influence your experience and if the user interface and other options are to your satisfaction.
For example, some mobile poker apps are much better for multi-tabling than others. Some operators offer apps that are focused more on entertainment than playability. You should consider all these factors and make your pick based on your expectations and needs.
⭐ Mobile Poker Apps Deposits & Withdrawals
Most modern poker apps allow players to make deposits through the mobile interface. This is a very convenient option as you don't have to plan ahead of time for your sessions. You can fund your account through the app and jump into the action when you feel like playing.
The same goes for withdrawing, especially if you don't feel comfortable keeping money online for too long. This may not be a major concern for all players, but it's always nice to have unrestricted access to your funds around the clock.
It's worth mentioning that you don't have to worry about the safety of your financial information when depositing and withdrawing via online poker apps. They offer the same high-security standards found on websites and desktop platforms.
⭐ Multi-tabling options on Texas Holdem poker apps
Playing multiple tables on a poker app isn't the easiest thing. Even with the best rooms, the screen size and other physical restrictions make it harder to play several games simultaneously. On top of that, most players who prefer playing on their phones are satisfied with just one table.
If you are not one of those players and need more action to keep you going, you should always check out the app's multi-tabling abilities and how it is implemented. It's not just about firing up multiple tables; you want a good system to alert you when it's your time to act and prevent you from timing out.
Not many poker apps have solved this problem, so the PokerStars app and GGPoker mobile app are your safest bet if you regularly multi-table.
It's good to take as much time as you need to test the app before depositing or playing at very low stakes. That way, if there are any problems with it, you'll find out without actually losing a significant amount of money in the process.
This advice applies even to the top poker apps out there. No matter how good they are, you'll still need to get used to the interface and learn how things work.
At the end of the day, it's always better to lose a few extra hours to figure things out than to lose a couple of buy-ins on your usual level because you tapped the wrong button.
Of course, if you are not yet ready to sump in real money games, you can always check free poker apps and have some fun with these tools. Games are not going anywhere, so they will be here waiting for you whenever you are ready to jump into the action.
Get Real Money Poker Apps for iOS

For the most part, you'll be able to download all real money poker apps from the App Store. Apple doesn't have any problems with hosting poker apps, which makes the whole process of downloading and installing iPhone poker apps onto your device very straightforward.
Additionally, you can rest assured these apps don't contain any dangerous or malicious code, as they're thoroughly tested and verified before they're allowed on the store.
If you're an iOS user, you'll be able to enjoy all the best iPhone iPad poker apps out there without any problems. Even if you don't have experience with poker apps, the process is different from installing any other app on your device.
Top Android Poker Apps – See How To Get It

Android users may have to go through additional steps to install poker apps onto their devices.
Unlike Apple, Google hasn't been friendly to any gambling apps like online casinos or even sports betting tools, and the company has only started to change this policy a few years back.
Even Texas Hold'em apps for real money are only available to players from certain countries.
This is why you'll usually need to download even the best poker apps for Android from the operator's website.
You should only do it if you're dealing with a trustworthy and licensed poker site, as there is no added layer of protection you get when downloading stuff from the official store.
⭐ Installing Best Poker Apps Android
Since Android poker apps don't come from a trusted source, you won't be able to install them automatically.
Instead, you'll need to allow the installation on your device manually, so there is an extra step in the process.
Luckily, this sounds more complicated than it is. Modern phones will ask you if you want to allow the installation, and as soon as you confirm, the process will continue.
Once your Android poker app is installed, you'll be able to use it without any problems. It's just this initial step that may be a bit confusing and even scary if you've never installed an app that came from a source other than Google Play.
How to Download Poker Apps with Real Money to Your Phone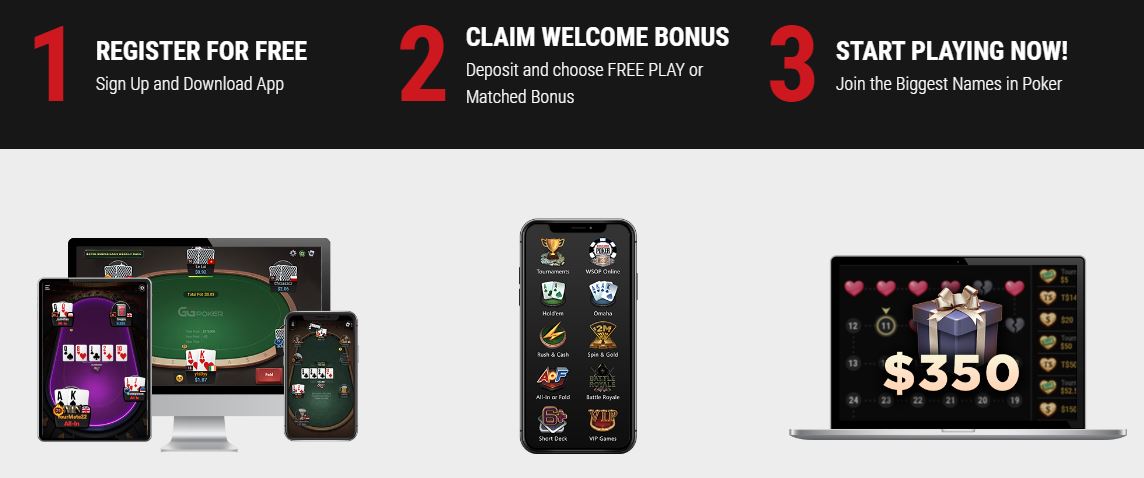 Downloading and installing poker apps is usually a piece of cake, especially if you stick to reputable and trustworthy operators. Android users may have to go through an additional step or two to install the apps onto their devices, but the process is pretty straightforward.
Visit the poker operator's site from your mobile device.
Find the mobile poker app download link or button.
Tap the button: this will take you to the relevant store page or the operator's download page (for Android users).
Once the download is over, the installation will start automatically if the app was downloaded from a store. For manual downloads, tap the file and, when prompted, permit the installation to proceed.
The installation will complete in a few moments, and the app should run automatically. From here, you can log in with your existing details or register for an account if you don't have one.
Mobile Poker Sites vs. Online Poker Apps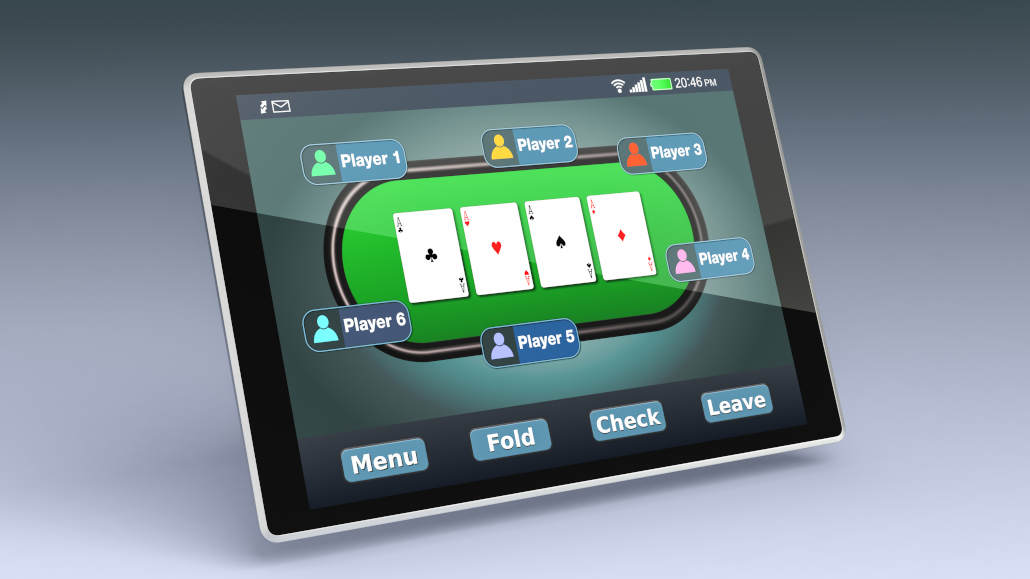 As mentioned earlier, some poker rooms offer instant-play sites as an alternative to their poker games apps.
These are quite convenient, as they don't require players to download the actual app, and you can simply go to the site, log in with your details, and you're good to go.
In theory, this sounds great. In practice, not so much.
From what we've seen of these mobile sites, even those from big sites, the likes of 888poker, they still have some length to go before they can substitute the best poker apps.
If you want to play on the go, you'll quickly find these mobile poker sites are quite limited.
You won't have nearly as many options available to you, and the gameplay tends to be quite slow.
Additionally, you'll have to deal with disconnects and timeouts much more frequently than you would with real poker apps.
⭐ Mobile poker sites can also be useful
It seems that the technology required to make mobile poker sites work as intended is just not there yet. Some of them are decent but definitely not at the same level as the apps.
That said, they can come in handy when you need to access the room and don't have the app installed and can't install it on the device you're using for whatever reason.
For example, you might have a tournament coming up that you've already registered for.
The phone you have on you can't be used to install apps for whatever reason, or you are already late and don't have to deal with the installation process.
In this scenario, you can hop over to the mobile site, log in, and jump into the action without installing anything, and that's very handy.
We definitely wouldn't recommend you try multi-tabling on these instant-play sites.
Even if the option exists, it's almost never properly implemented, so you'll end up timing out all over the place, so it's not worth the bother.
How We Rate Online Poker Apps for Real Money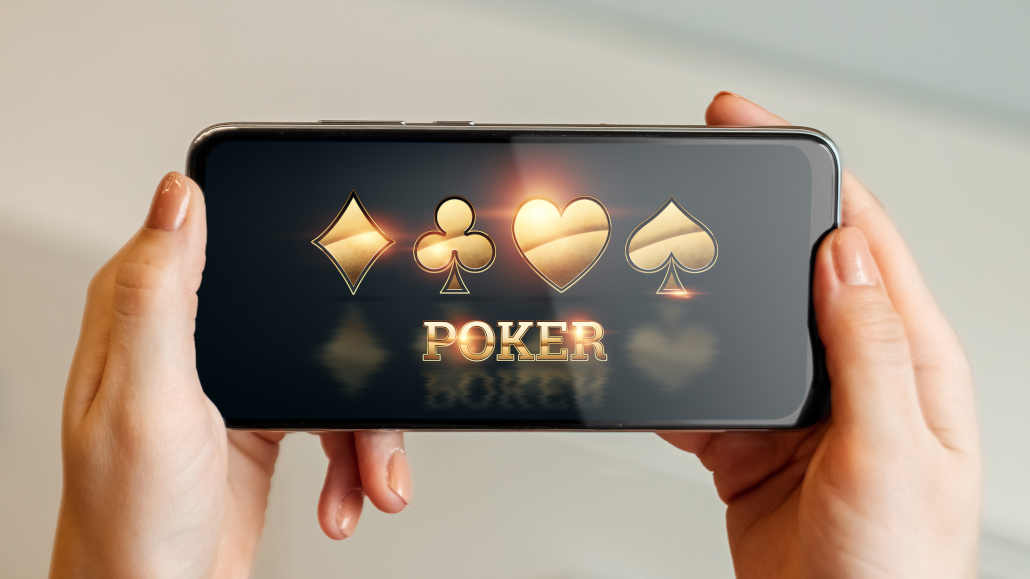 There is a lot that goes into deciding what the best poker apps out there are. With so many options to choose from, it's important to stay as objective as possible and look at different angles to come up with a fair rating that players can use.
To be as consistent as possible, we have a fixed process in place when reviewing real money poker apps. This includes taking a deep dive into the product and checking several important aspects.
⭐ Availability To You
The first thing to check with any online poker app is if it's available for Androids and iPhones. Clearly, those on both of these get more points than those who only work on one platform.
Players shouldn't have to buy a new phone to be able to play on real money online poker sites. A poker room worth its salt will always ensure its product is available across all operating systems.
⭐ Poker Apps Functionality
It's great that the best poker apps real money games work across all systems, but how it actually performs is another important detail. The only way to really know is to get in the tranches and play some poker hands.
During this process, we'll focus on things such as the user interface quality, app stability, multi-tabling options, and any bugs or glitches that pop up along the way.
The best poker apps have these things figured out.
Since there is real money on the line, you don't want to play on an app where buttons are clunky or bet sliders are moody. Everything needs to run smoothly and glitch-free.
⭐ Banking in the Best Apps for Poker
Not all real money poker apps will let you deposit and withdraw funds, which can be quite annoying. While you may access the tables, you'll still have to use a desktop computer to make a deposit and do the same when it's time to cash out.
While there is some logic behind it, as mobile phones can get stolen, there are better solutions than outright preventing people from using banking functionalities.
Top poker apps have this figured out, and you'll never have problems with either side of the process. You'll be able to fund your account on the go and get your money out without any issues straight from the app interface.
⭐ Game Selection in Apps Poker World
Ideally, we want online poker apps to give players access to the full range of gaming options. This isn't always the case, as some apps limit access only to certain game types or variations.
This is one of the most important aspects we look into when deciding what real money poker app to play on.
For example, if you're primarily a tournament player, you won't have much use for an app that only allows cash games. Or, if you play sit and goes, you want to make sure the SNG lobby is available from the app as well.
This usually won't be a problem with any of the major sites. However, when dealing with some smaller operators, we take special care to check the game availability and see if there are any restrictions.
⭐ Best Poker Apps Licensing & Security
Some players have reservations about playing real money poker games on their phones, as they feel these apps don't have the same security offered by desktop platforms.
However, when it comes to major sites, their mobile poker apps are just as safe as their other products. Of course, when reviewing an online poker app, we adhere to the same principles that we use when checking the operators. That means we always make sure they're properly licensed and safe to play with.
Additionally, any licensing applied to the main site also extends to the mobile app.
So, if the Malta Gaming Authority (MGA) licenses a poker room, their app must follow the same rules and regulations.
Overall, modern poker apps are very secure, with all the data protected with high-level encryption protocols and the software itself regularly tested for any bugs or vulnerabilities.
On top of that, we also try to verify if the software has been independently checked.
This helps remove any doubts about games potentially being rigged or unfair in any way. This is a big concern for many players, so we try to address it as best as we can.
FAQ – Best Poker Mobile Apps FAQ