GGPoker Review – Get The Honest Feedback From The Pros
Launched in 2016, GGPoker may not be one of the oldest poker sites, but it's certainly one of the biggest and most reputable ones.
Featuring a top-quality online platform and many local and international licenses, GGPoker has risen through the ranks of the online poker world, becoming a serious competitor for the title of the number one poker room.
The operator has forged a partnership with the World Series of Poker, becoming the first poker site outside of the US to give players a chance to compete for coveted WSOP bracelets on the virtual felt.
On top of that, many big-name players represent GGPoker, with Daniel Negreanu being their main ambassador.
This detailed GGPoker review will tell you all you need to know before signing up. We look at every important aspect of this poker room, from the welcome bonus, over the game selection, to banking options.
GGPoker Sign Up Bonus Review: Pick You Welcome Bonus

As a new player, you'll have a choice between two GGPoker welcome bonus offers. One is targeted more at recreational players, while the other one is more in line with top poker bonuses out there.
You're free to take your pick, and both bonuses are quite valuable. It really boils down to where you're at on your poker journey and what option makes more sense for your bankroll.
Get up to $100 in Rewards
The first option gives you a chance to claim up to $100 worth of rewards when you deposit $20 or more. The rewards are issued as a mix of tournament tickets and cash game dollars (C$) over the first six days of play.
You'll receive $52.50 worth of All-In or Fold SNG tickets by simply logging in every day to claim your rewards.
On top of this, there is a new challenge awaiting every day, where you need to play a certain number of hands at All-In or Fold cash tables to receive C$.
Three AoF challenges requiring you to play 100 hands & awarding C$2.50 each
Two AoF challenges requiring you to play 500 hands & awarding C$10 each
The final challenge requires you to play 1,000 hands & awards C$10
If you manage to complete all six challenges, you'll receive an additional C$10, bringing the total value of this GGPoker welcome package to $100.
Standard 100% up to $600 Deposit Bonus
If you already have a solid bankroll and are looking for more straightforward value, GGPoker offers a fairly standard 100% deposit boost up to $600.
Once you're ready to deposit, visit the cashier and select this bonus option. Make a deposit, and you'll receive a full match in your bonus account.
To move bonus funds to your real balance, you'll need to play cash games and tournaments and generate rake.
For every $5 in rake paid, $1 of your bonus will be unlocked. GGPoker gives you 90 days to clear the entire bonus, so you'll be in no rush and can take your time.
How to Claim GGPoker Bonus?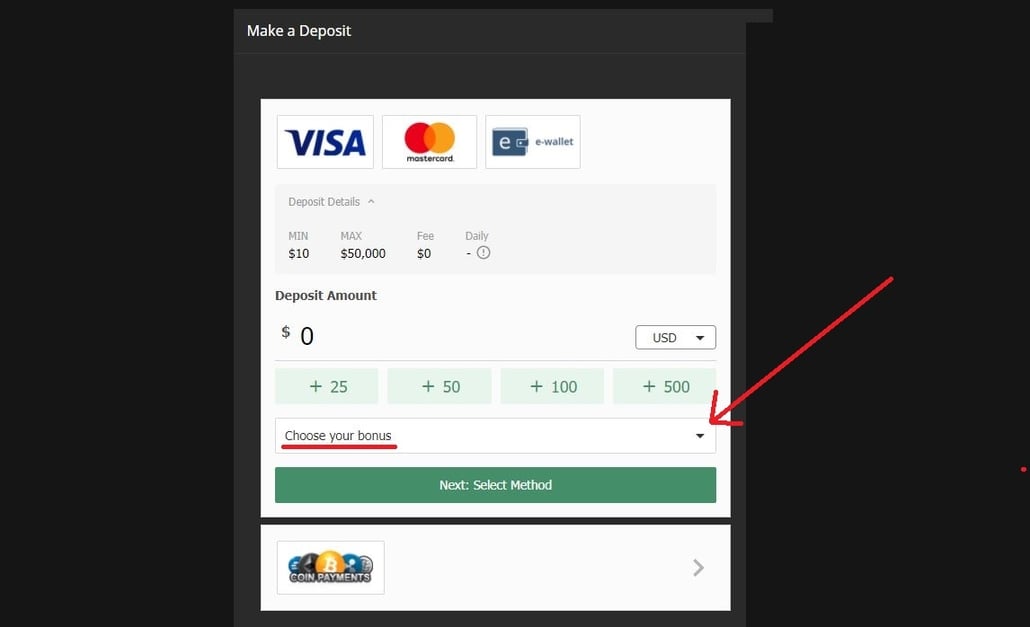 Claiming your welcome bonus is easy. The good news is that you don't need a special GGPoker bonus code, which is one less headache to worry about.
The first step is registering your account with the operator, which is a fairly straightforward process that you can do by clicking this link.
Once registered, log in and go to the cashier section. There, you'll find a "Choose your bonus" dropdown menu. Select the option you prefer.
After that, the last step is to make a deposit using one of the supported payment options, and you'll be good to go. Your preferred bonus will be automatically activated.
GGPoker Review: Player Rewards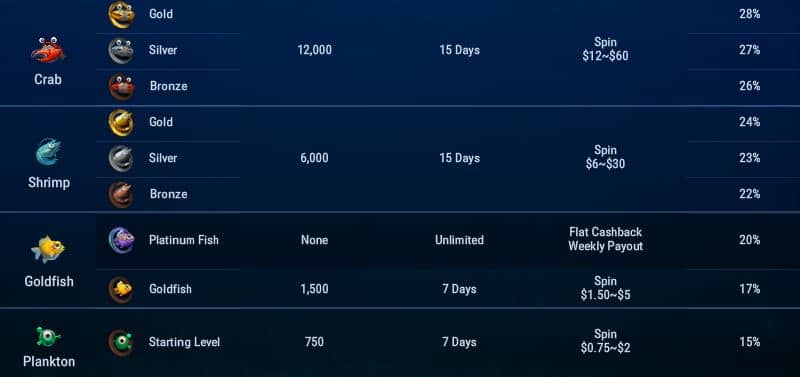 GGPoker features a rewarding and rather unique loyalty program called Fish Buffet. It may take you a little while to figure out how it all works, but the good news is that you can get up to 60% of your rake back.
This is a multi-tiered loyalty scheme where you need to collect points to maintain your status and move up the ranks to get access to better rewards.
There are eight main tiers and several sub-tiers within these.
We have to give it to GGPoker for coming up with funny names for these different levels, as all of them are named after sea creatures:
Plankton: starting level, 15% rakeback
Gold fish (two sub-tiers): 17% – 20% rakeback
Shrimp (three sub-tiers): 22% – 24% rakeback
Crab (three sub-tiers): 36% – 28% rakeback
Octopus (four sub-tiers): 30% – 35% rakeback
Whale (ten sub-tiers): 41% – 50% rakeback
Shark: 55% rakeback
GGPlatinum: 60% rakeback
For most tiers, you'll receive your rakeback via the rewards wheel found in the "My Fish Buffet" section. However, all Platinum ranks (octopus, whale, and shark) and the highest tier, GGPlatinum, receive flat weekly payouts, so you know exactly how much you're getting back.
If you prefer flat payouts instead of surprise ones from the wheel, GGPoker gives you an option to always drop down to the first lowest platinum rank below your current level.
For example, if you make Bronze Whale 2, you can always opt in to drop down to Platinum Octopus.
This may sound a bit confusing, and it's definitely one of the more elaborate loyalty systems available in real money online poker rooms. That said, you'll quickly pick up on how things work when you get in the action.
GGPoker Promotions
With up to 60% rakeback available through the Fish Buffet player rewards program, and one of the best welcome bonus packages around, GGPoker can't be accused of being stingy with the players.
However, to take things a step further, the operator goes ahead and gives away in excess of $10,000,000 through various promotions, making it the absolute number one in terms of promotional value.
If you are considering playing at GGPoker, here is a quick look at the various promotions you could take advantage of, whether you play tournaments, cash games, or any of the other poker formats available at the site.
GGPoker Honeymoon for Newcomers
New players at GGPoker are welcomed with open arms, as the operator gives you a chance to celebrate your first month with them in a big way.
The Honeymoon for Newcomers promotion is worth up to $350 and is accessible to all players who sign up for an account with GGPoker.
The Honeymoon won't start until you activate it through the Honeymoon page, and once activated it will give you a new mission every single day, for 30 days total.
As you progress through missions, you will get more and more valuable prizes, with $350 in value offered to those who complete all challenges.
Here is a quick look at the awards you could get from completing all 30 Honeymoon missions:
| | |
| --- | --- |
| | |
| | |
| | |
| | |
| | |
| | |
| | |
| | $50 Global Million$ Ticket |
| | |
| | $54 Omaholic Bounty Million$ Ticket |
| | |
Keep in mind that the missions increase in difficulty with every passing days, but the early ones are a literal walk in the park.
Completing all 30 Honeymoon missions won't be easy, but valuable prizes await those who stick it out and go all the way.
GGPoker Daily Freebies
Playing poker for real money normally requires you deposit it into your balance, but at GGPoker that's not quite true.
In fact, every registered player on the platform gets one free shot to play for real money every day, as long as they log into their account.
If you are a GGPoker player already, you are missing out on free money by not logging into your account once every day.
All Daily Freebies are paid out in the form of tournament tickets, and while their value might not be huge individually, they give you a daily chance to run up a bankroll.
For all the players looking to kick-start a bankroll at GGPoker, Daily Freebies are the ideal way to do it without risking a penny. Here is what you can get each week:
| | |
| --- | --- |
| | |
| | 1x $0.25 Spin & Gold Ticket |
| | 1x $0.25 Battle Royale Ticket |
| | 1x $0.25 Spin & Gold Ticket |
| | 1x $0.25 Battle Royale Ticket |
| | 1x $0.25 Spin & Gold Ticket |
| | |
| | 1x $0.25 Battle Royale Ticket |
Keep coming back to GGPoker daily, and you will see your bankroll growing at a steady rate with all the Freebies you can pick up without any risk.
Daily $100k Flipout
GGPoker wants to make sure that players always feel good about playing there, which is why the Daily $100k Flipout ensures that both players who ran well and those who ran bad have something to look forward to.
The exciting daily tournament is reserved for all the players who lose especially unlucky hands, as well as those who scoop massive pots or score very big hands.
The GGCare and GGCheers features ensure that players are rewarded for all such scenarios, but every hand is judged individually by the operator's team of experts.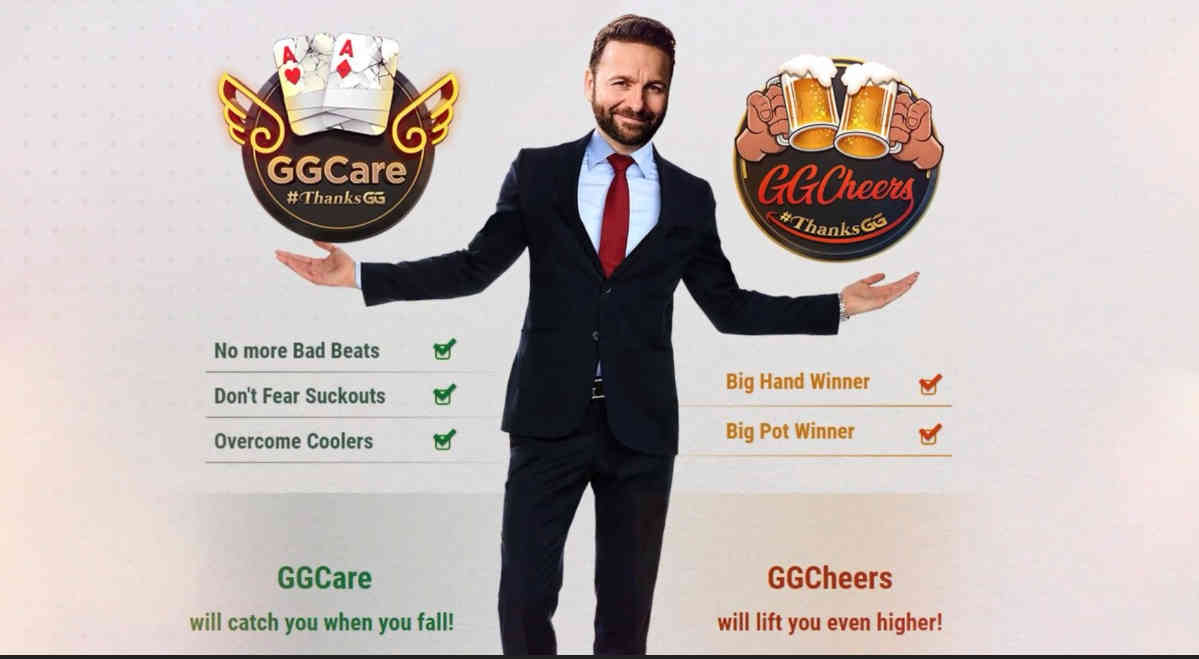 If you happen to qualify for the Daily $100k Flipout more than once, you will receive extra chips at the start of the tournament.
Once in, the tournament will play out without any need for you to get involved, as all hands will be forced to push their chips in until the winner is decided.
All prizes are paid in the form of C$ at the end of the tournament, and you can even get paid if you are not around at the time of the Flipout.
Playing any form of poker at GGPoker will give you a chance to participate in the Daily Flipout, with high-volume players receiving frequent entries into the lucrative event.
Daily GGPoker Leaderboards
GGPoker also offers an unprecedented number of daily leaderboards for different poker formats, ranging from simple Texas Hold'em cash games to Flip & Golds and Battle Royale games.
Each game type at GGPoker has a unique daily leaderboard, with the top players for that day awarded a portion of the prize pool accordingly.
The following GGPoker Daily Leaderboards are currently available:
Texas Hold'em Leaderboard: $30,000
PLO/PLO-5 Leaderboard: $25,000
Rush & Cash Leaderboard: $30,000
All In or Fold Leaderboard: $25,000
Spin & Gold Leaderboard: $10,000
Short Deck Leaderboard: $5,000
Flip&Go Leaderboard: $5,000
Battle Royale Leaderboard: $2,000
That's $132,000 worth of leaderboard money that you get to compete for every single day. Make sure to check out each individual leaderboard for more details on how to participate and the prize distribution across the stakes.
GGPoker Jackpots
On top of all the other promotions offered by GGPoker, a number of jackpots are also up for grabs every month, and these are awarded randomly to the luckiest players out there.
You won't need to do anything in particular to compete for these, other than play your favorite games and hope for the best.
The following GGPoker jackpots are currently up for grabs:
Bounty Jackpot: Win up to $1,000,000 when playing various Bounty Tournaments at GGPoker. Any bounty you collect could trigger the jackpot!
Bad Beat Jackpot: Lose in a particularly unlucky way and receive a portion of a massive multi-million dollar jackpot. Other players at the table also participate in the GGPoker Bad Beat Jackpot.
All In Fortune: Win up to $20,000 every time you move all in in GGPoker's popular All In or Fold games. The jackpot is triggered randomly by players pushing all in.
AoF Jackpot: Make Straight Flush at NLH or Royal Flush at PLO AoF tables and receive up to 10% of the massive AoF jackpot.
GGPoker Review: One of the Best Online Poker Platforms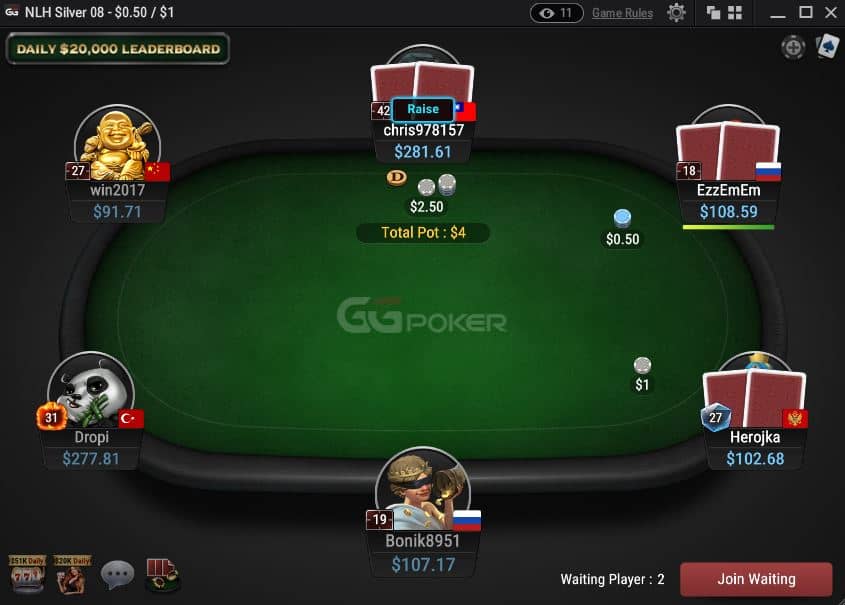 One of the reasons why GGPoker was able to gain so much popularity so quickly is the operator's top-notch software that easily compares to and even surpasses the competition in many aspects.
From a visual standpoint, everything was done just right.
The main lobbies are very easy to navigate, while the tables themselves look nice, and all elements are in the right places, reducing any unfortunate misclicks.
But that's just a small segment of the whole.
The GGPoker platform also offers a host of unique and useful features that players have simply fallen in love with.
One such feature is their Smart HUD, which was the operator's answer to the HUD problem. You don't need any poker software to keep track of your opponents, as the room offers an integrated basic HUD with all the important stats on your opponents.
GGPoker also offers neat in-game features to make games more action-packed.
This includes all-in insurance and the ability to straddle from any position at cash game tables.
There is also an integrated staking platform that allows you to safely buy shares in other players' action or sell action yourself without fear of being scammed in any way.
The team behind this poker room has shown a deep understanding of poker players' needs and came up with a top-quality platform that doesn't disappoint in any way.
GGPoker Features
Over its years in the industry, GGPoker has risen to the number one spot in both size of its player pool and the quality of its online poker platform.
The GGPoker software is one of the top contenders for the title of the best in the world, and it comes with a host of features that you might not be too familiar with.
While general gameplay and other basic features you need to play online poker are all executed to perfecting, there are some other, quite unique features, that we want to introduce you to.
So, here are the best unique features you can find at GGPoker that you probably haven't had a chance to encounter playing at other poker sites.
GGPoker PokerCraft
Patented by GGPoker, PokerCraft is a unique tool in the world of online poker that gives you access to more information than you could get even from most specialized third-party tools.
PokerCraft is designed to monitor your play and record every hand of poker you get involved in, from start to finish.
PokerCraft allows you to analyze your GGPoker sessions, isolate hands by position, stakes, and other filters, and view hands played against particular opponents in isolation.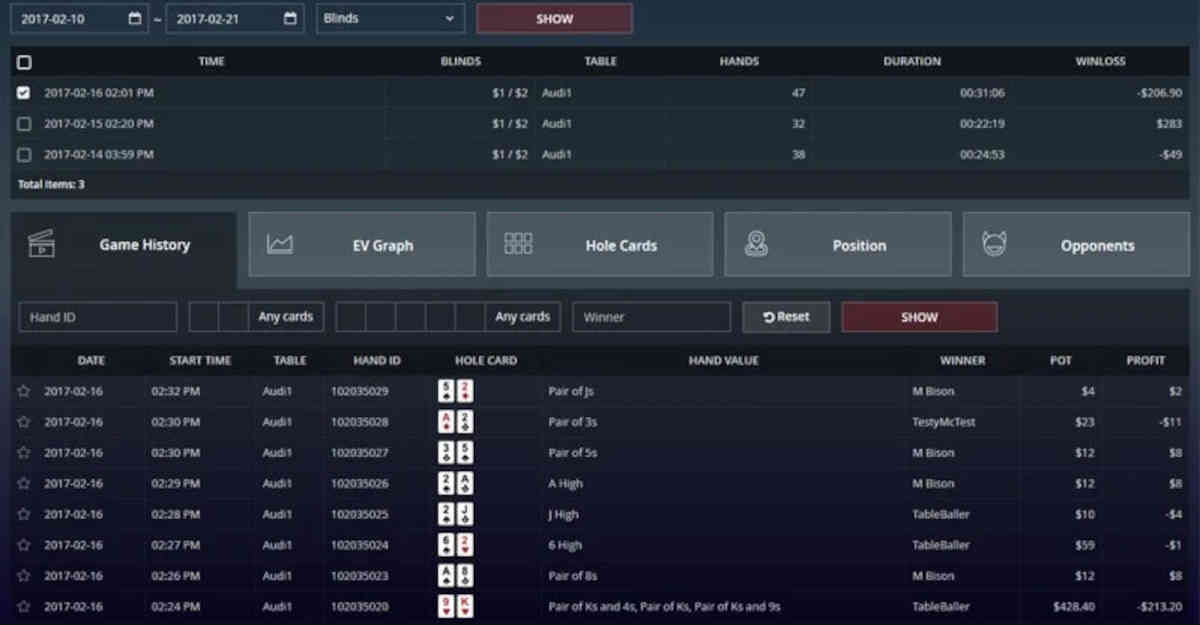 You will be able to go over every hand from start to finish, use the hole card matrix to find out how you are doing with particular hands, and easily discover leaks in your own game.
All of this makes PokerCraft one of the best poker tools to study and improve your game, all without using any banned third-party software.
You will also be able to download your hands using PokerCraft, which can help you if you decide to use any of the many tools that are allowed for off-table studying.
Finally, the tool includes a number of social features, allowing you to quickly and effectively share your top hands on social media platforms directly from the software.
Prop Bets
Recently, GGPoker introduced the prop bets feature, which allows players to bet against one another on things such as who can spin the biggest bankroll or who will last longer in a tournament.
The operator has also announced that new props would be available soon, and it charges no fees on any prop bets made within the software.
Prop bets can be placed within the software and only become active when other players accept to take part in them.
You will be able to bet with other players on who will reach a certain bankroll first, or who will last longer in a particular tournament field. The bet sizes and the number of players in a bet are all left to the players to decide on.
This interesting features makes GGPoker more fun to play at and gives you an extra shot of competing with other players and putting your money where your mouth is.
GGPoker Social Features
GGPoker hosts the largest community of online poker players in the world, so it comes as no surprise that the people behind the software decided to put in the world to make the platform more social-friendly.
The software now includes a number of social features which let you interact with other players in fun ways and share your hands with your friends on social media platforms.
Here is a quick preview of some of the social features you can use when playing at GGPoker:
SnapCam: Create short videos of yourself and post them at the table for other players to see. Share your emotions with other players in 15 seconds or less and get the table buzzing.
Social Media Sharing: The GGPoker software allows for instant hand sharing on social media from the hand history tool, which takes no longer than a few seconds to set up.
Emoji: Emoji have become an integral part of any social experience online, and GGPoker offers a host of different emojis you can use to let others know how you feel about the way they played the hand or the unlucky card that hit the river.
Audio Spaces: Use audio spaces with other players and communicate in real time through the software using your own voice. Audio spaces are available during particular tournaments and at VIP tables.
Voice Messages: Record voice messages for your fellow players and express yourself in the best way possible. Just remember to keep it civil and don't get out of line, or you will get your chat privileges taken away, or worse!
Splash: Throw water buckets, eggs, smoke screens, or punches at your opponents to make sure they know how badly they played it. These cool animations will make the game more fun and are meant to be used in good spirit, but you can easily block them out and not see if other players use them on you.
EV Cashout
Are you tired of getting sucked out every time you play cash games and losing massive pots to lucky donks who just seem to get there every time?
If yes, GGPoker is the right place to play at, as the EV Cashout feature allows you to get your equity in every all in situation you get into, regardless of what comes on the turn and river.
Once you are all in and called, you will get the EV Cashout option presented. If you choose to take your EV Cashout, you will receive your full equity, minus 1%, which is the fee charged by the operator for the privilege.
Keep in mind that once you accept the EV Cashout, you will no longer be in play to win the whole pot, but you won't be able to lose anything either.
You can even accept the EV Cashout if you are the underdog, and you will not depend on the other players to accept it as well. GGPoker will pay you your poker equity and deal with other players the same way.
GGPoker Staking Platform
Staking has been a huge part of the online poker world for many years, but can get quite messy at times, which is why GGPoker decided to integrate it within its own platform.
Instead of going to third party sites to find stakers or stake other players, you can now do it all within the GGPoker platform.
Access the poker staking platform to see what action is up for grabs in major tournaments, or put pieces of yourself up for sale, at markup, in the GGPoker market.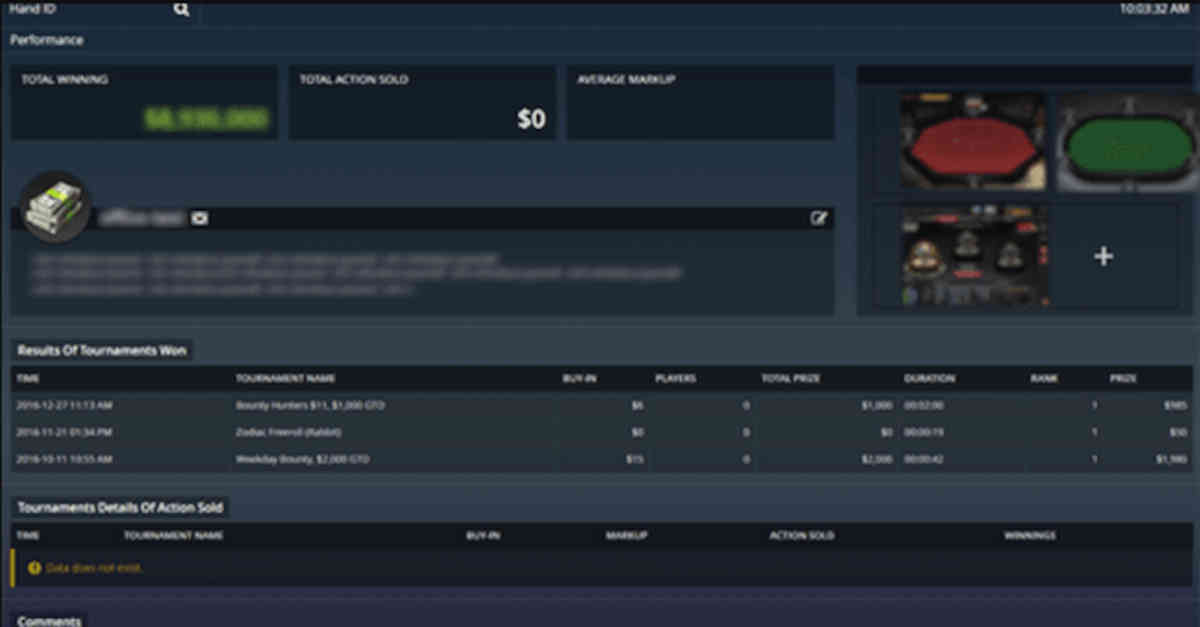 You will be able to see the previous results of players selling their action, and your would-be backers will be able to see your stats as well, making it a very fair and transparent way of staking.
What's even better, you will never need to worry about getting paid or paying your stakers, as the platform takes care of everything and gets everyone paid in full as soon as action is done.
GGPoker Game Selection: Something for Everyone
Whether you're an MTT specialist, are on the lookout for juicy cash game action, or have a taste for quirky poker formats, GGPoker delivers.
Just like with their software, the operator has listened to the pulse of the online poker community and came up with an excellent variety of games across different stakes and formats.
The only small downside is that you won't find any lesser popular variations like Razz or Stud here. GGPoker focuses on:
Cash Game Action at GGPoker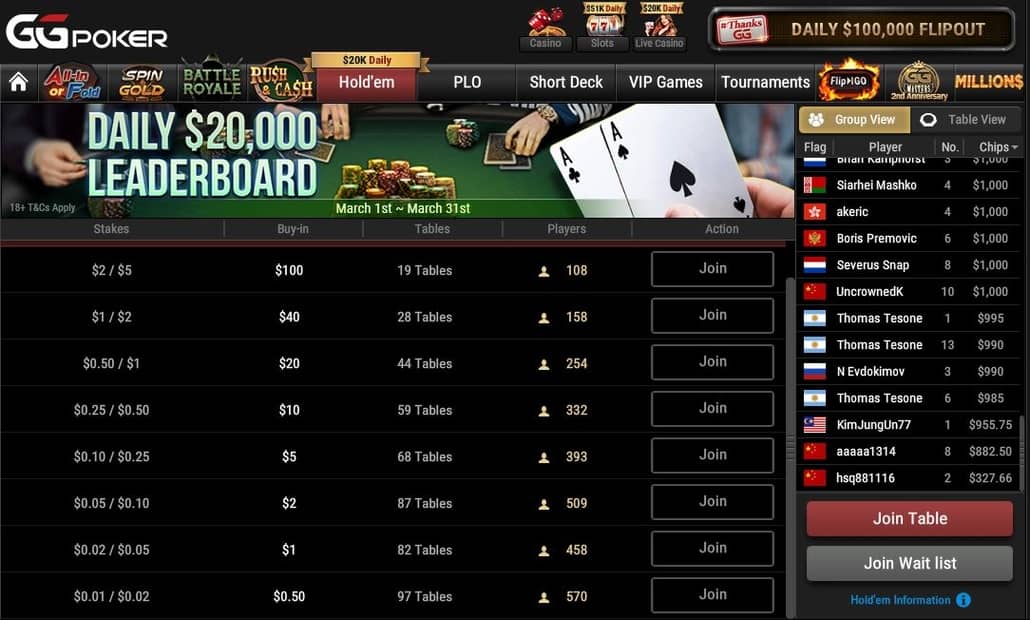 GGPoker is one of the biggest poker sites around, and their player traffic is comparable only to that of PokerStars. This means you'll find plenty of cash tables running at all times and across all stakes.
When it comes to Texas Hold'em, GGPoker features a wide range of stakes, starting at just $0.01/0.02 and going up to $5/10.
There are almost always at least a few hundred active players up to NL100.
While higher stakes are not as active, you'll still find at least a few tables going around the clock.
As for PLO, the spread of stakes is identical, but traffic is naturally not as good. That said, you'll always find a few tables across all levels.
If this isn't high enough for you, there is also the VIP section, where blinds go all the way up to $500/1,000.
Not surprisingly, these tables are usually populated by sharks waiting for their prey, and games don't go off that often.
GGPoker also features the All-In or Fold (AoF) format, where you can buy in for 5 – 10 big blinds and only have two options at a start of a hand: fold or move all-in.
Multi-table Tournaments (MTTs)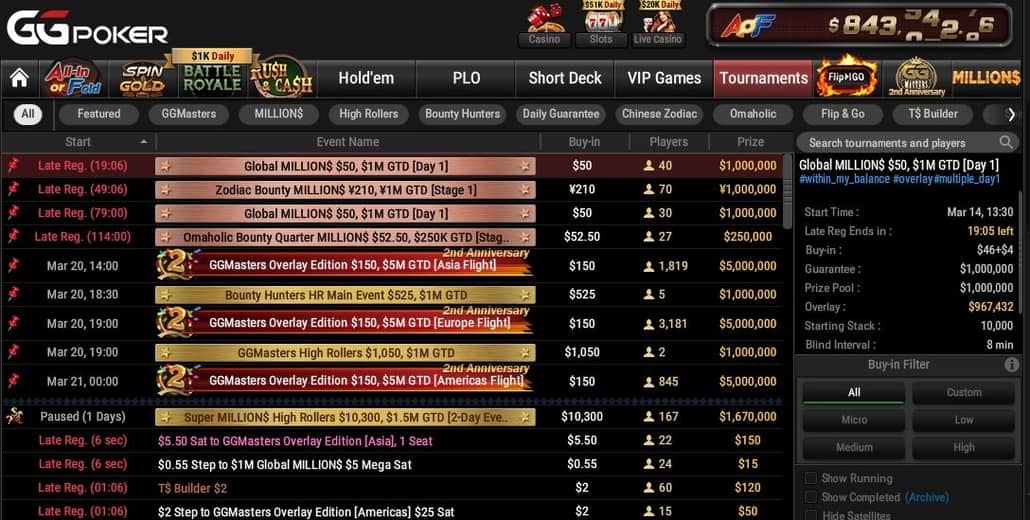 If MTTs are more your niche, you'll find plenty to stay busy on GGPoker no matter what your average buy-in.
The room features one of the richest daily schedules, coupled with several major weekly events and many regular series with big guarantees.
Various daily majors feature buy-ins from just a few bucks to a few hundred dollars, with guarantees going from $1,000 to six figures, which is more than you can find in other great rooms like 888poker.
Not surprisingly, the best action happens on weekends, especially Sundays. This is when several six-figure events take place regularly, including:
$250 Sunday Monster Stack ($150,000 GTD)
$300 Sunday Marathon ($100,000 GTD)
$250 Sunday Main Event ($250,000 GTD)
If you're not bankrolled for these, there is still plenty of great action to be had, with tournaments like $3.30, $10, and $25 Sunday Special, $25 Sunday Monster Stack ($70K GTD), $2.50 Monster Stack ($10K GTD), and much more.
GGPoker is also home to many great series.
The one that really stands out is GGMasters, featuring various events, affordable buy-ins, and truly massive prize pools.
The bottom line is that the GGPoker tournament schedule provides you with as much action as you can handle, no matter what stakes you play.
GGPoker Review 2023: Banking Options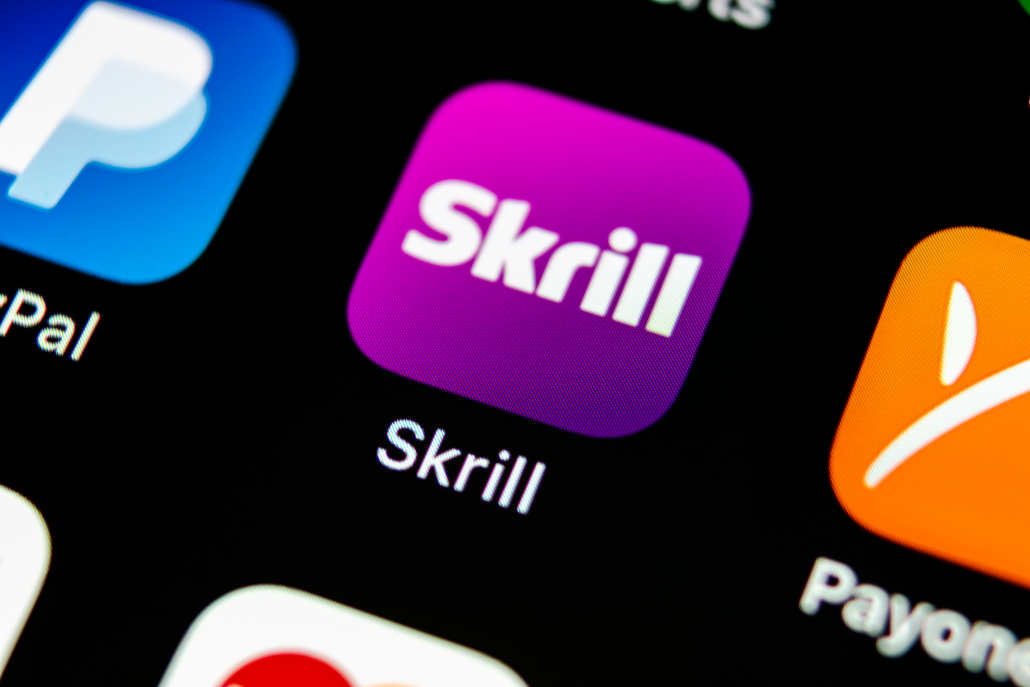 When it comes to deposits and withdrawals, GGPoker offers a solid selection of payment methods across the board. What options are available to you will depend on the country you're playing from, but, in general, the operator supports methods like:
MasterCard
Skrill
NETELLER
Visa
Interac
Bank withdrawals
The best way to know for sure, beyond reading this GGPoker review, is to register with the site and see what options are available at your cashier.
What's important to know is that the operator handles all withdrawals promptly and with no delays. As one of the leading poker sites out there, GGPoker makes sure players receive their winnings as quickly as possible.
Why Choose GGPoker?
If you're still not sure if you should sign up, let's summarize some of the major points of this GGPoker review to give you a clearer picture.
First of all, the welcome bonus is very flexible, and you can go for an option that works better for you, be it a standard match offer or some free cash and tournament tickets to get you started.
Secondly, this is one of the best poker platforms, offering an amazing desktop experience and one of the best poker apps.
You'll definitely enjoy every moment spent playing there.
Player traffic is great, which means there is plenty of cash game action across all stakes, and the tournament schedule is jam-packed with events featuring great guarantees across all buy-in levels.
All in all, there is hardly a reason not to sign up with GGPoker if you love online poker.
If there is one thing that we'd like to see introduced, that would be some sort of a no deposit bonus for new players to give them a chance to get the taste of the action. Other than that, GGPoker passes all the tests with flying colors.