Whether you're an experienced poker player or someone just looking to get their feet wet with online poker sites, the importance of a good poker bonus can't be overstated.
Poker sign up bonuses gives you access to extra cash, effectively boosting your bankroll.
We put together an extensive quite, so you'll learn everything there is to know about sign-up bonus poker offers on this page.
I'll start by introducing some of the best deals and then explain different types of online poker bonuses, what you should pay attention to when choosing the best option for you, and more.
Best Sign Up Bonuses for Online Poker
If you already know plenty about how welcome bonuses work or don't have the time to read through all the information, that's perfectly fine.
Below, you'll find our top picks for the best bonuses you can get right now, and a few of these offers do not even require you to put any of our hard-earned cash on the line.

888poker is one of the longest-standing and best-known online poker rooms around. So, it comes as no surprise that they also offer a rather generous bonus for newcomers. 
We have a special deal in place, which gives you access to an even better poker bonus than what you'd get directly.
First of all, you can get $20 for free, with 888poker no deposit bonus. Simply sign up, confirm your information, and you'll receive a free bankroll to get you started.
The second part of the deal features an exclusive bonus with a 100% boost up to the massive $1,000 for deposits of $10 or more.
To claim this exclusive offer, just make sure to enter the 888poker bonus code when making your deposit which you will see on their site when following our link.
Like most poker sign up bonuses, your funds will be released in increments. Your bonus money will be transferred into your real cash account as you play and generate rake.
888poker bonus terms
The 888poker welcome bonus is released in increments of $10 every time you reach 100 Bonus Points, which are earned by playing real money games and generating rake.
You'll earn 2 Bonus Points for every $1 paid in tournament fees.
You will also earn 2 points for every $1 in rake generated at cash game tables.
It is worth mentioning that 888poker uses the 'contributed rake' model, meaning only the amount you contributed to the pot will count towards bonus points.
This transitions in 20% rakeback since you will get $20 back for every $100 you pay in rake.
888poker Welcome Bonus Details

10 Bonus Points for every $1


Alternative welcome offer

Being one of the industry leaders, partypoker offers a rather generous welcome bonus that caters to all types of players with no discrimination.
By signing up and making a deposit, you'll qualify for a 100% bonus of up to $600 and $10 or $30 in free tournament tickets (the choice is up to the player):
Option 1: Get a 100% bonus and $10 worth of tournament tickets
Option 2: Get a 100% bonus and $30 worth of tournament tickets
Your tournament tickets will be split between MTT and Spins entries, and they'll be issued over the first few days from registering.
Anything you manage to win from the tournaments you enter using the tickets is yours to keep without any restrictions.
PartyPoker bonus terms
As for the bonus is unlocked in increments, as is usually the case for poker bonuses.
To release the full bonus, you'll need to accumulate 12 times the bonus amount in loyalty points. For every $1 you pay in rake, you will get between 2 and 4 points, depending on the game type. The MTT rake brings 2 points for $1, while Fast Forward games are worth 4 points for every $1 raked.
PartyPoker bonus is released in 10% increments, so every time you collect the required amount of points, 10% of the bonus will be transferred to your real money funds.
Overall, the PartyPoker welcome bonus is a very solid offer, especially as it doesn't force the player to make a choice between the deposit boost and tournament tickets. You get both!
PartyPoker Welcome Bonus Details

100% up to $600 & up to $30 in MTT tickets


12x the bonus amount in Loyalty Points


Alternative welcome offer

Another legendary operator, PokerStars, provides all new players with a rather generous welcome offer.
When signing up, you can pick between two options depending on your bankroll and experience.
The first option offers $30 in free cash and tournament tickets when you deposit $20 or more.
It's the best poker bonus for those new to poker or those with smaller bankrolls, as it provides an immediate boost.
This welcome bonus is spread across your first few days with the site, and you'll receive it as a mix of free cash and Spin & Go tickets.
The second poker signup bonus is more straightforward.
It is a 100% match on your first deposit of $10 or more, up to a maximum of $600. You can use the "MPCPOKER" bonus code when registered to get an exclusive PokerStars bonus.
This sign-up offer is also released in increments, so it's better suited for those who already have a decent bankroll and can take some variance.
PokerStars bonus terms
The PokerStars welcome bonus is released in $5 increments every time you reach 75 Redemption Points.
These Redemption Points are earned by generating rake in real money games, and you get 5 points for every $1 you pay in tournament fees or cash game rake.
This transitions into 33% rakeback since you get $33 back for every $100 paid in rake.
PokerStars gives you four full months to clear the entire bonus, so you'll have plenty of time to take full advantage of the offer.
PokerStars Welcome Bonus Details

75 Redemption Points for $5


Alternative welcome offer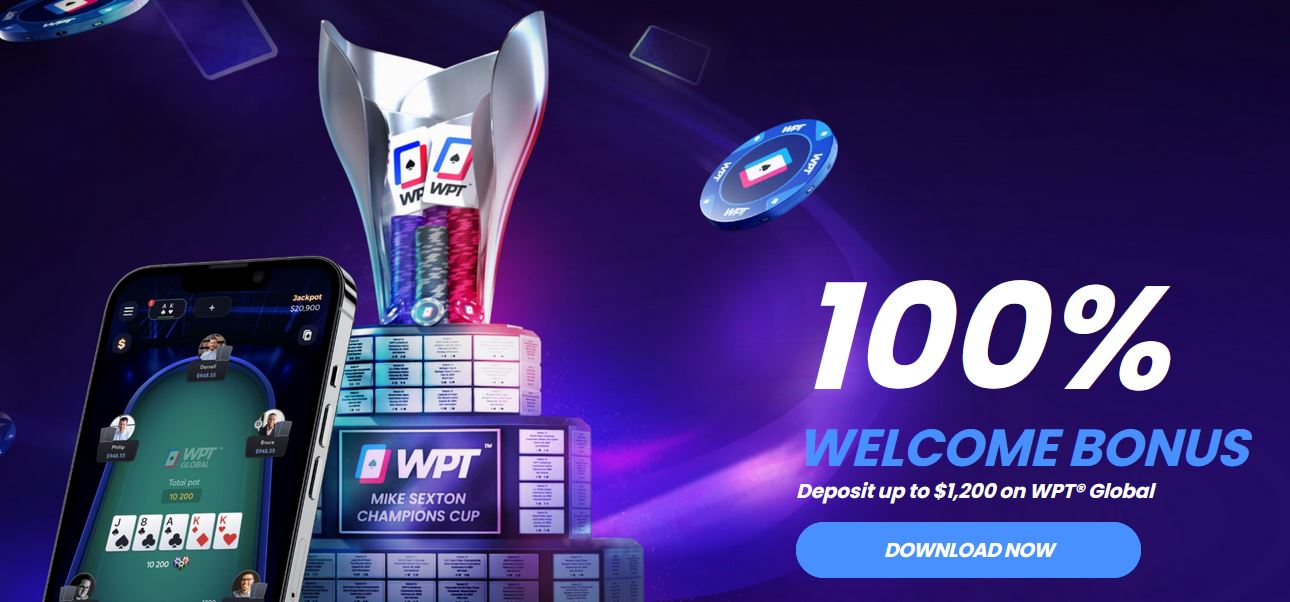 WPT Global has been offering its player a very generous welcome bonus ever since the launch, and it seems they intend to continue doing so for the foreseeable future.
All new players are awarded a 100% match on their first deposit up to $1,200, giving you a lot of extra money to boost your bankroll.
In terms of sheer size, the WPT Global welcome bonus is currently ahead of the competition, but like all poker bonuses, this one is released as you play and generate rake.
If there is one complaint I have about it is that tracking where your next installment is about to come isn't the easiest thing in the world.
On top of the cash bonus, WPT Global treats all new players to a special gift, but this part of the offer changes constantly. The good news is that you do not need to enter any WPT Global bonus code, and the bonus will be added to your account automatically.
Usually, the second part of the welcome bonus consists of one or more tournament tickets. For example, when a major series happens on the app, you might get a ticket to the Main Event, sometimes even by just making the smallest deposit.
Regarding poker bonuses and promotions, WPT Global has certainly been very generous to its players.
WPT Global bonus terms
WPT Global keeps things simple when it comes to unlocking the bonus. Every time you generate $20 in rake, $5 will be added straight to your cash balance, giving you a 25% rakeback.
You can see the total progress of your bonus in the bonus section, but finding out how close you are to the next milestone is a bit trickier.
You will have 90 days to clear the bonus as a new player, so there is more than enough time to get the full value from this welcome offer. Just keep in mind that you'll need to deposit at least $20, as lower deposits will not trigger the bonus.
WPT Global Welcome Bonus Details

Release $2.5 for every $10 in rake paid


Alternative welcome offer

GGPoker offers an interesting welcome bonus for new players. You can choose between two options, depending on your bankroll and what you're trying to achieve. Whether you're someone just starting with poker or an experienced grinder, this room has you covered.
The first poker bonus is your standard 100% up to $600 on the first deposit, which is quite similar to what other sites offer.
The bonus is unlocked in player-friendly $1 increments for every $5 paid in rake or tournament fees, and you'll have 90 days to complete these requirements.
The second sign-up bonus option is more colorful.
By depositing $20 or more, you'll get the chance to receive up to $100 worth of tournament tickets and cash game dollars
This is a much better option for those with small bankrolls and learning the ropes.
You'll receive $52.50 in tournament tickets across the first six days following your first deposit with no strings attached.
However, if you want to take full advantage of this poker bonus offer, you can unlock a further $47.50 in tickets and free play cash by playing on GGPoker All-In or Fold tables. 
You can do that by meeting daily goals while playing a certain number of hands and receiving additional tickets every day. Plus, if you conquer all six challenges, you'll also get $10 worth of cash game dollars, and you can do all of that in one of the best poker apps around.
GGPoker bonus terms
The GGPoker welcome bonus is released in $1 increments and transferred to your cash balance every time you generate $5 in net rake or tournament fees, so you have a 20% rakeback.
Net rake and net tournament fees are calculated on the operator's side, and they consider different factors beyond the amount of rake paid. These include tournament overlays, payment fees, and more. The best way to keep track of your actual rake is by tracking your Fish Points.
The bonus is valid for 90 days. Any amount that remains unclaimed after this period will be removed from your bonus balance.
GGPoker Welcome Bonus Details

$1 released for every $5 paid in net rake


Alternative welcome offer

Unibet made its claim to fame with sports betting but expanded into the world of online poker once it became massive.
This poker room focuses primarily on recreational players, and they don't try to hide it. And, for recreational players, they offer one of the best poker welcome bonuses around.
With a deposit of just €10, you'll get access to €20 worth of tournament tickets and €200 in playthrough funds.
You'll need to play and generate rake to unlock the playthrough bonus, so it probably won't be easy to do on the minimum deposit, but at least you get a chance to try. Plus, with tournament tickets and access to a few freerolls, you might build a bit of bankroll to give you a chance.
If you're looking for poker sign up bonuses that are easy to claim and give you a lot for very little risk, the Unibet welcome offer doesn't have any competition.
Unibet Poker bonus terms
A great thing about the Unibet welcome bonus is that it allows you to continue adding more money to your balance as you play. The bonus money is released as you hit certain rake milestones, namely:
€2 in rake paid – €1 unlocked
€10 in rake paid – €2 unlocked
€50 raked – €15 unlocked
€150 raked – €40 added to your cash balance
€588 in rake paid – €140 unlocked
So, to get the full value of the bonus, you will need to pay a total of €800 in rake, giving you around 25% rakeback. This may be a tall order, especially for someone just making a small deposit, but clearing at least a few initial milestones should be more than doable.
Unibet Poker Welcome Bonus Details

100% up to €200 & €20 extra


€800 in rake paid for the full bonus

Alternative welcome offer
7. Tiger Gaming – Get The $1000 Bonus

The signup bonus at Tiger Gaming Poker is geared more toward players with bigger bankrolls looking for a big boost.
The operator offers a 100% match up to the maximum of $1,000, which is quite a bit higher than you can get with most other rooms.
One big caveat is that the minimum qualifying deposit is $50, so casual players looking to build their bankrolls up from a small deposit are probably not best served here.
Additionally, although the bonus amount is big, its value isn't all that great, as you'll unlock $5 every time you pay $50 in rake. So, the welcome offer translates to a 10% additional rakeback.
The time window is 30 days as well, so if you go for this offer, you'll need to be ready to put your grinding gear on, especially if you want to take full advantage of the bonus.
So, the Tiger Gaming welcome bonus is probably the most difficult one to clear, and the overall value isn't that great, but it's still a big potential boost that comes in handy when combined with other promotions.
Plus, if you already have accounts with other major rooms, this is a nice opportunity to get a fresh welcome bonus and give yourself that extra boost for a little while.
Tiger Gaming Welcome Bonus Details

Release $5 for every $50 in rake paid

Alternative welcome offer
Online Poker Bonuses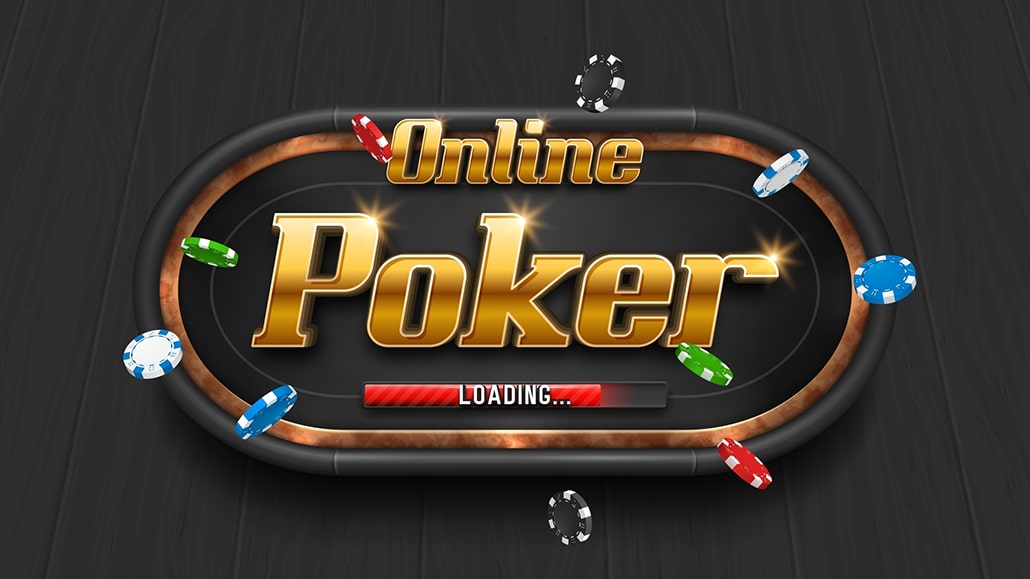 Poker rooms offer a wide array of bonuses for new and existing players alike. These poker bonus offers can be very important as they play a key role in determining your win rate over the long haul.
Most poker bonuses effectively give you a part of your rake back.
We are bringing you an overview of the most common poker bonus types with some real-life examples. This will help you understand how these different bonus types work and how you can get the best value out of them.
⭐ Poker Sign Up Bonus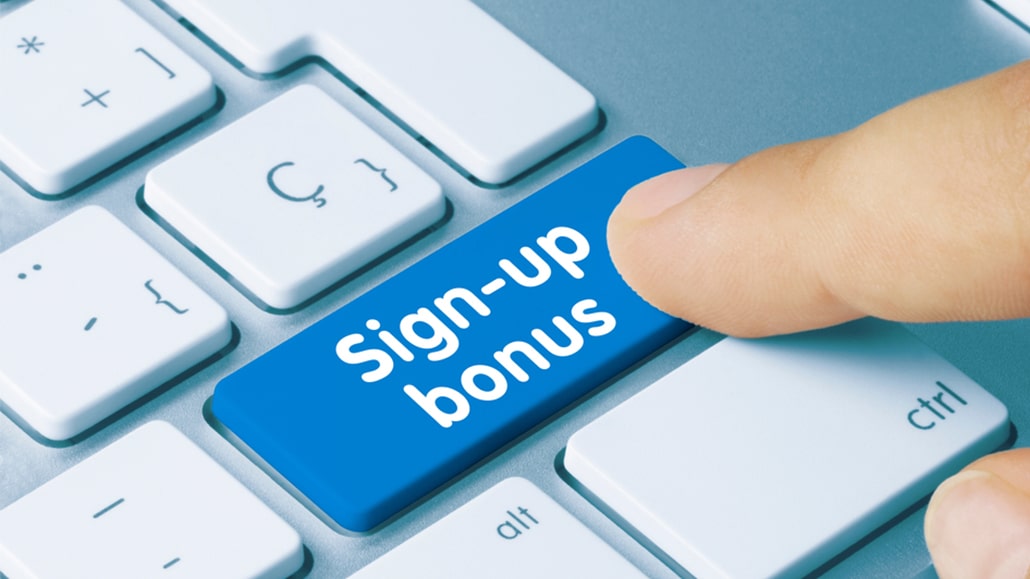 The most popular type of poker welcome bonus you'll come across is a poker sign-up bonus extended to new users, usually in the form of a deposit match bonus.
Your deposit will be matched in full or partially to give you extra funds to play with.
For example, PokerStars offers a 100% match of up to $600 on the first deposit. So, every dollar you deposit will be matched in full, giving you a chance to get up to $600 in additional funds.
With our exclusive 888poker poker bonus, you can get even more money, as your first deposit will be matched 100% up to the maximum of $888.
Unlike casino offers, poker bonuses are usually released in increments that you'll clear as you play and generate a rake. A $200 bonus could be split into 20 increments worth $10 each, and every time you generate enough rake, one increment is added to your real money account.
There are four important aspects of a poker signup bonus that you need to pay attention to:
The minimum deposit amount: the minimum amount required to trigger the bonus, usually between $10 and $20, but it can be higher in some instances.
A poker bonus code: sometimes you'll need to use a special code to claim some poker sign up bonuses. When this is the case, you'll need to enter the code during the registration process or when making your first deposit.
The maximum bonus amount: this is the maximum value covered by the bonus. Taking the PokerStars bonus as an example, even if you deposit $1,000, you'll still only get a $600 bonus, as this is the maximum value.
Supported payment methods: while the best poker rooms support a great number of payment options, some of them may not qualify for the signup bonus. Always read the terms and conditions before making the first deposit so you don't miss out.
While the match offer is the most common and almost always a part of poker sign up bonuses, these welcome packages can also contain one or both other bonuses described below.
⭐ No Deposit Poker Bonus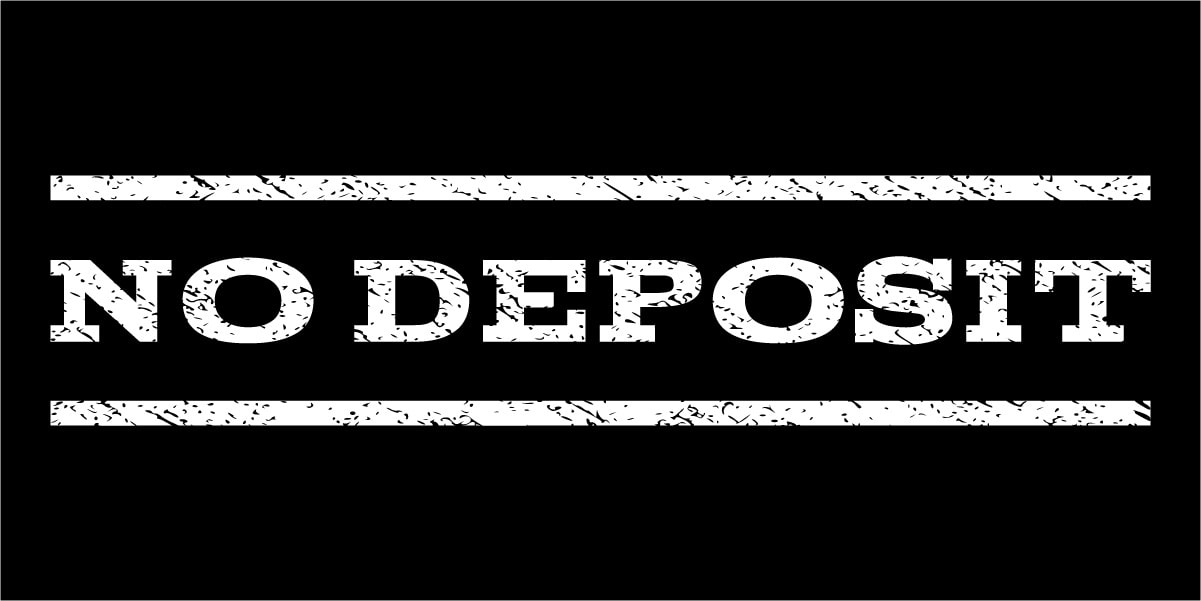 As the name suggests, no deposit poker bonuses don't require players to make a deposit. They are usually offered to those signing up with a poker room for the first time and are meant to give new players an opportunity to test the waters without any financial risk.
For example, 888poker treats new players to a no deposit bonus worth $20. You just need to register a new account and confirm your email for the bonus to kick in. The no deposit package consists of 16 tournament tickets worth $1 and 40 tickets worth $0.10 each.
The offer is issued in three batches. The first batch is awarded immediately after opening your account. The second batch kicks in three days after that, and the final one is awarded seven days after registering for the 888poker no deposit bonus.
No deposit poker bonuses usually come in the form of free cash or tournament tickets you can use in the events of the corresponding value.
Sometimes, it can be a mix of both.
In most cases, you are not allowed to withdraw these funds immediately. You'll have to play some real money games and generate a certain amount of rake before the bonus money, and any potential winnings are free from wagering requirements and made available for withdrawal.
The good news is that these requirements are usually quite reasonable and attainable, so you can get a bit of extra cash without too much effort or start building your poker bankroll from zero.
⭐ Free Poker Bonus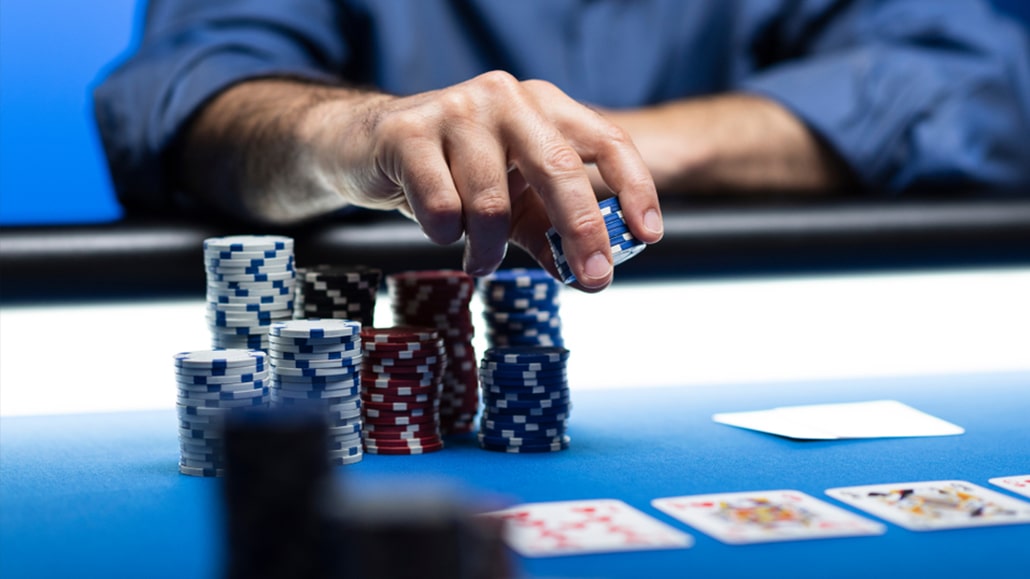 Deposit match offers, like sign up or reload bonuses, often come with a poker free bonus portion attached to them. This is the "extra" you get on top of the basic bonus offer, and it is usually issued in the form of tournament tickets.
Some operators also have two different options for players to choose between a traditional match bonus and a free poker bonus:
PokerStars: Players new to PokerStars can get a free play bonus upon their first deposit instead of the match offer. If you go for this option, you'll receive $30 worth of free play, split between free cash and Spin and Go tickets. The bonus is awarded gradually over six days following the qualifying deposit of $20 or more.
GGPoker: Instead of the 100% match bonus, you can opt for up to $100 worth of free play when you deposit $20 or more. With this option, you will receive six batches of All In or Fold tickets over the first six days. If you want to get the maximum value of the offer, you will also need to complete daily challenges by playing a certain number of hands on All In or Fold cash game tables daily.
As you can see, to turn these free poker bonuses into real money, you'll need to use the tickets and get some ITM finishes in the tournaments. The good news is that any money you win with tickets is added straight to your cash balance without further restrictions or wagering requirements.
⭐ Poker Reload Bonuses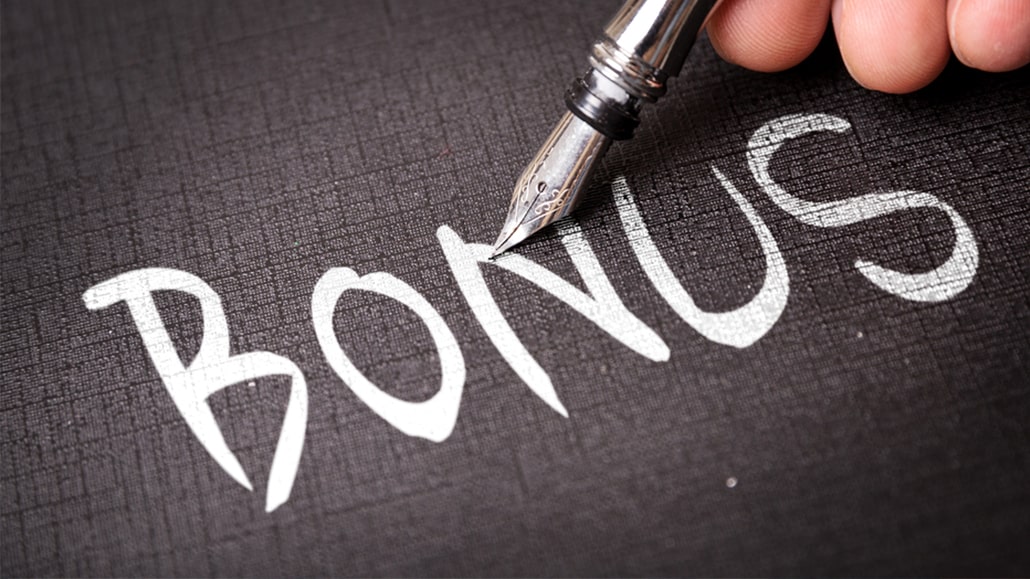 Reload poker bonuses are very similar to sign up offers in the way they work. The only difference is that these bonuses are offered to existing players, enticing them to make another deposit, while the signup offers are reserved for new players.
Poker rooms offer reload bonuses for a variety of reasons. Sometimes, they are extended to loyal players or to try and activate dormant players and get them back onto the site, and they can also be offered as a part of a special promotion or celebration.
Basically, your deposit will be matched usually between 50% and 100%, and you'll need to generate rake to gradually release your bonus funds, just like with signup bonuses.
⭐ Poker Freeroll Bonus Tickets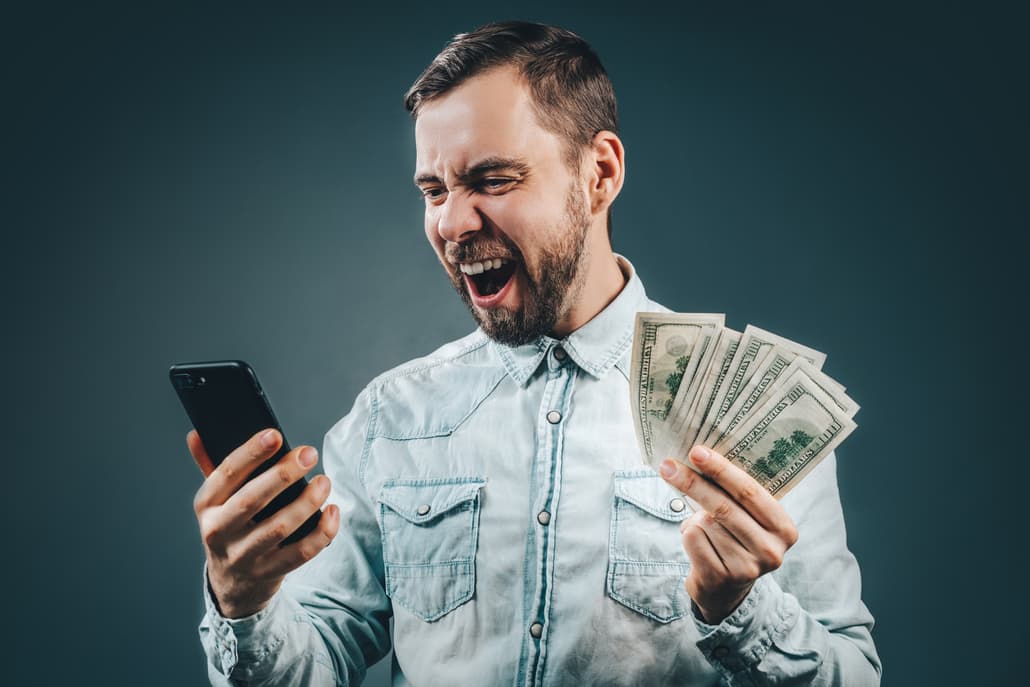 Another common feature in sign up bonus poker packages is freeroll tournaments. Quite often, on top of the deposit match and standard tournament tickets, you might get access to certain freeroll tournaments open only to new players.
These won't make you rich, as they usually feature prize pools up to $1,000 and hundreds of players.
Still, if you're only starting to build your bankroll, every little bit counts. Adding a few extra bucks by finishing in the money in one of these can be significant.
As for the rules, they are similar to the ones used for standard tournament tickets. If you do manage to make money, anything you win is yours to keep.
On top of real poker sites, there are many free poker apps where you can play without risking any of your money and still have fun, so make sure to check them out. 
Why Is Sign Up Bonus in Poker so Important?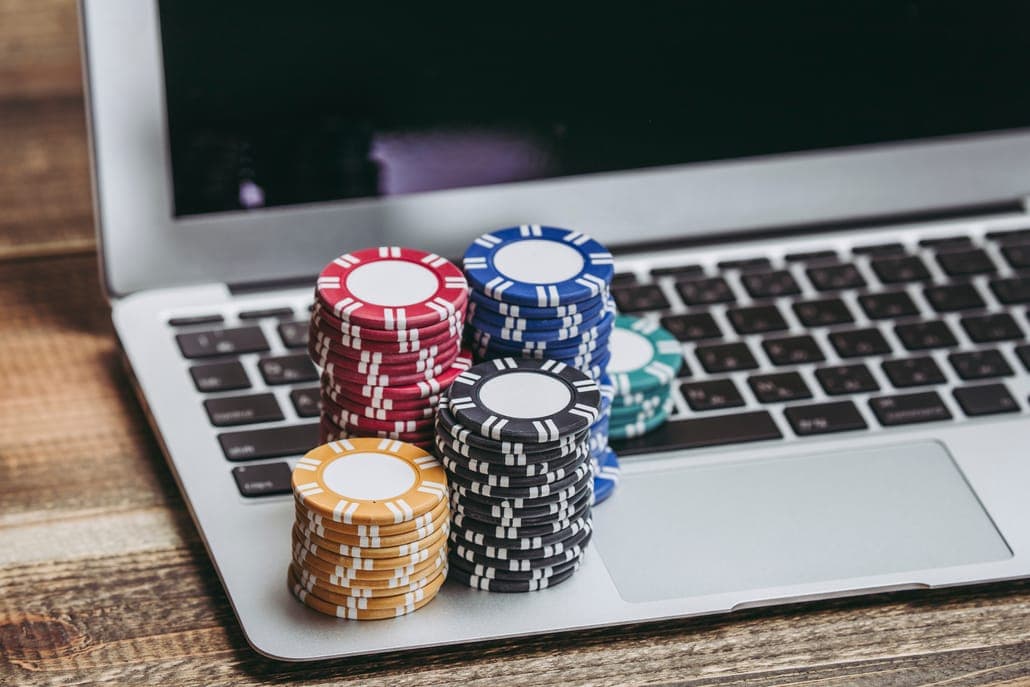 Now that I've covered some of the best sign-up bonuses for poker players, it's time to talk about poker welcome bonuses more broadly. First of all, what is it that makes them so important?
Well, there is really no big secret here.
When you're playing with a bonus, you're effectively increasing your win rate.
For example, if you have an active bonus that pays back 20% of all the rake paid, you're guaranteed to get that amount back on top of whatever you win at the tables.
What's more, if you land one of the best poker bonuses, it will give you additional motivation to play.
Knowing that even a break-even or a slightly losing session will still net you some money is a great incentive to play as much as possible.
Poker sign up bonuses is also great to help you build your bankroll and get familiar with real money online poker sites. As you can see, some of them are geared exclusively towards novice players, aiming to give you extra funds, whether directly or through tournament tickets that can result in cash.
Overall, you want to spend as much time as possible playing with an active online poker bonus. It just makes sense, whatever way you look at it.
How Do Poker Welcome Bonuses Work?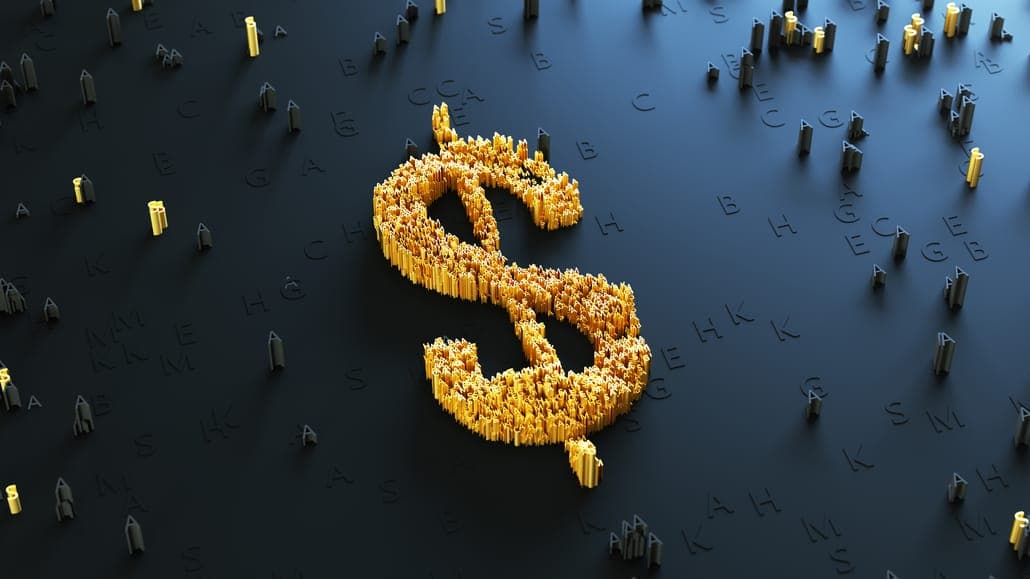 We've established that poker bonuses are important, but those new to the game could still be confused about how they work. The poker bonus system is somewhat different from that used by online casinos, so it's important to understand it before you get started.
I'll first talk about standard match bonuses, where you make a deposit and get a matching bonus amount, like depositing $200 and getting a $200 bonus.
In most cases, poker welcome bonuses are usually added to your bonus account, and you need to play to release these funds.
This is the opposite of casinos, where you'll get the bonus immediately but will need to beat the wagering before you can withdraw. Once your poker bonus is active, you'll need to check specific terms and conditions for the offer to find out how exactly to unlock it.
⭐ Getting The Actual Online Poker Bonus
In most cases, you'll need to generate a certain amount of rake to release a portion of the bonus.
For example, you might need to pay $50 in rake to release $10 from the bonus to your real money account.
This type of sign-up bonus offer basically gives you a 20% rakeback while active and is around the industry average.
Once funds are released, there are usually no further restrictions. The money is added to your real balance, and you can do with it what you like.
⭐ Claiming a Deposit Bonus Poker Offer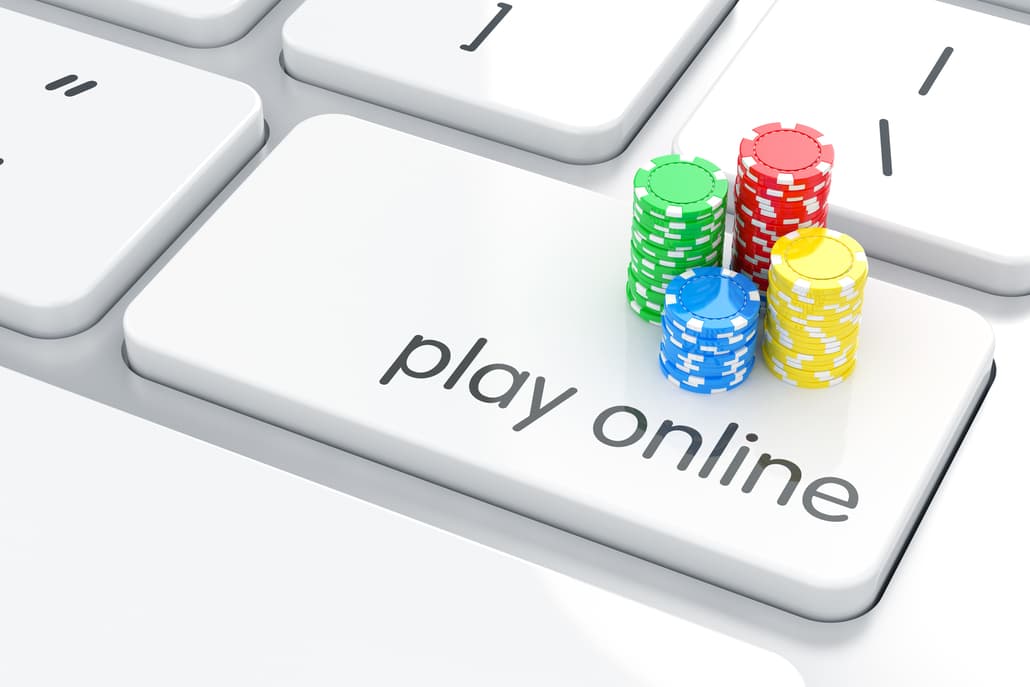 In most cases, real money online poker rooms want players to get a bonus, as this is one of their main marketing strategies. They use it to attract new players and stand out from the competition.
Hence, claiming a poker welcome bonus is usually very easy.
When you visit a poker site, they'll tell you everything you need to know about the welcome offer and how to get it.
Simply follow these instructions, and you'll be good to go.
Sometimes, you can get a better deal if you sign up through one of the affiliate sites (like our 888poker exclusive offer, for example).
In these situations, you might need to use special poker bonus codes that help the operator keep track of things.
Either way, you'll need to follow a few simple steps, make a deposit, and you'll be all set.
Even if something doesn't go right, it's no reason to panic. You can always turn to the poker room support staff and ask them to help you with your poker bonus. I'd recommend doing it before you play any poker hands, though, as that makes it much simpler.
⭐ Getting Online Poker Real Money Free Bonus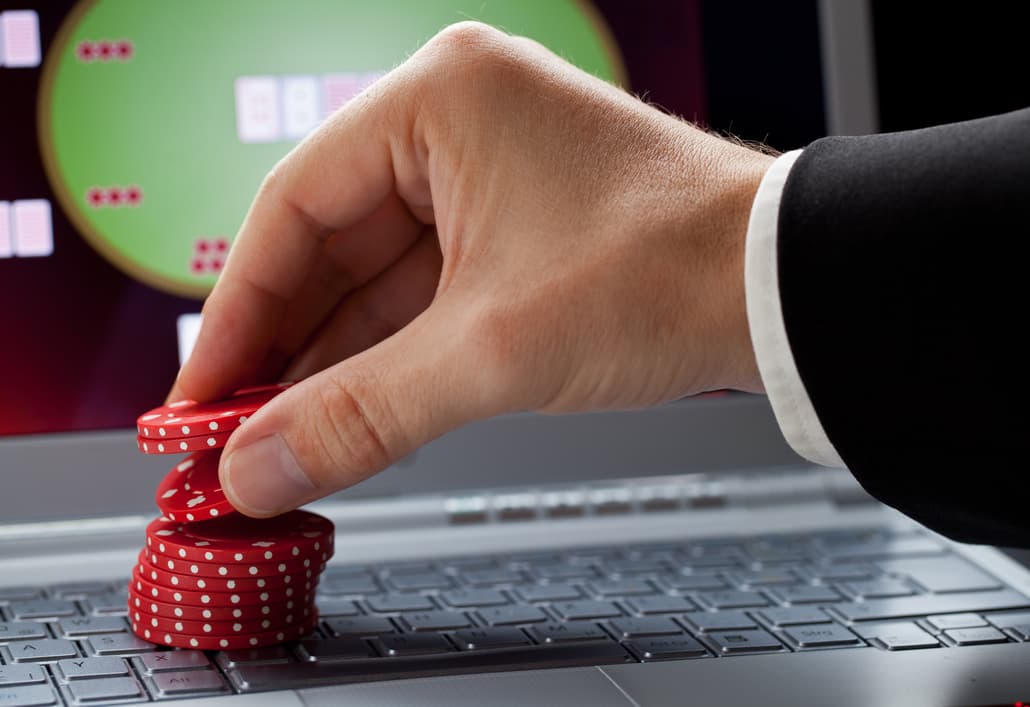 Even if you don't have much money to deposit with a poker site, some welcome poker bonuses are out there that can give you a nice boost.
Whether you're required to make a small deposit, or you can get the bonus just for signing up, the rules are usually quite similar.
The operator will give you a certain amount to play with, either as free cash or as tournament tickets you can use to buy into certain events.
When it comes to free cash bonuses, you can usually use these as you like for tournaments and cash games, but you won't be allowed to withdraw the funds until you meet certain requirements.
For example, you might have to generate an X amount of rake before withdrawing.
Tournament tickets are more favorable in this regard. In most cases, whatever you win from a tournament is added straight to your cash balance with no further restrictions.
For example, you get a $5 MTT ticket, register for a tournament, and end up winning the whole thing for $600. Your winnings will not be restricted in any way, and you can decide whether you want to keep all of them on the site or cash out some of it to celebrate your win.
Online Poker Bonuses & Payment Methods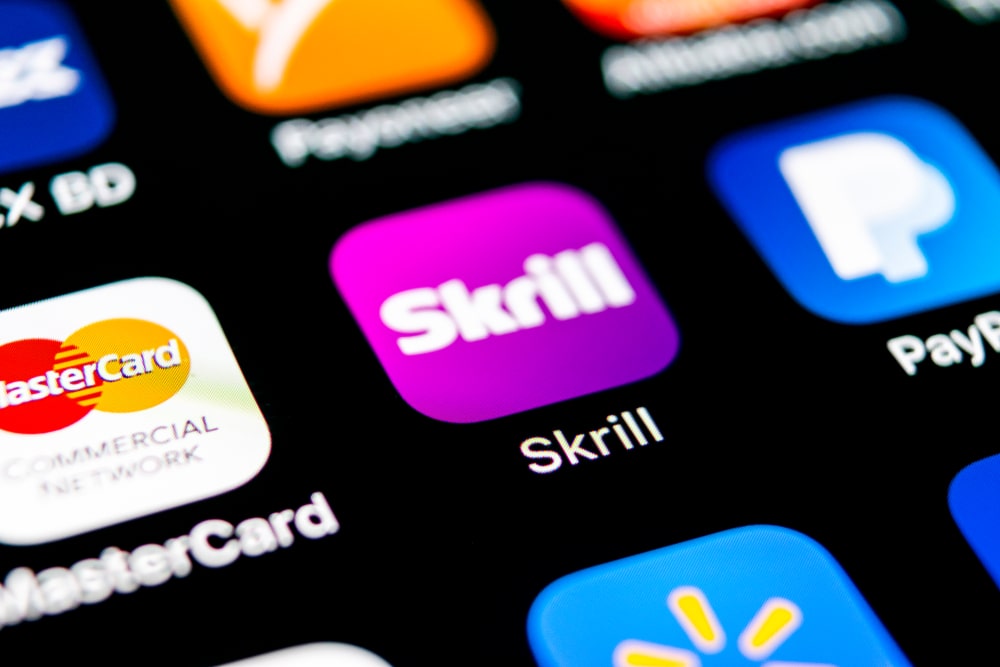 Modern poker sites accept a variety of payment options. You can have your pick from major credit and debit cards over e-wallets to prepaid cards and even cryptocurrencies.
Whether or not a particular payment option is available will depend on the poker apps you're joining and the country you play from. Certain regional restrictions are at play, and the only way to know for sure is by registering an account and seeing what options are listed or reading dedicated poker room reviews.
When it comes to poker bonuses specifically, there is another thing you'll need to check before deciding on your payment option.
Just because a payment method is available to you doesn't necessarily mean it also qualifies for a bonus.
There are certain options that poker sites prefer and that are always eligible for bonuses. Some others may be hit-and-miss, so you should look for the bonus terms and conditions details or ask customer support.
⭐ Most Popular Payment Methods for Claiming Sign Up Bonuses
Here's a quick overview of what you can expect:
Bank cards – Visa, MasterCard, and other major cards are pretty much always eligible for bonuses.
PayPal – where offered, it is almost always a safe pick for bonuses.
Other e-wallets – most poker sites will happily accept deposits from apps like Skrill and NETELLER and give you bonuses. That said, it is worth mentioning that some don't issue bonuses on deposits made with these options as there is a higher risk of scams. If in doubt, double-check with customer support.
Bank transfers – just like credit cards, these almost always qualify for bonuses.
Prepaid cards – not many sites will give you a bonus when depositing with prepaid cards.
In most cases, you should be safe if you avoid pre-paid cards cause other options are usually eligible for bonuses. If in doubt, always make double-check before making the actual deposit cause it might be too late to ask after the fact.
Licensing & Security – Get Poker Bonuses From Trusted Sites
While a quality poker bonus is essential, staying safe and sticking to licensed poker sites is much more important. The size of a poker bonus will hardly matter if it is offered by a shady site that refuses to pay its players, delays withdrawals, or is riddled with technical problems that make it impossible to play there.
One of the best ways to protect yourself is by sticking to licensed sites, i.e., those that have obtained licenses from the bodies like the Malta Gaming Authority, Curacao, and Kahnawake Gaming Commission.
Licensed poker sites are a much safer bet than unregulated operators, regardless of how sweet a deal they might offer.
To stay on the safe side, you should look for operators with licenses in local markets like the UK, Germany, France, Canada, etc.
Locally-licensed sites undergo a high level of scrutiny, and once they are approved, you can rest assured everything is on the up and up. All of the big ones, such as GGPoker, 888poker, PokerStars, and Unibet, have several local licenses, and they continue to add more all the time.
These operators must also adhere to very strict rules regarding their poker bonus offers. All the rules must be clear and concise, leaving no room for free interpretations. You know exactly the deal you're getting!
How to Get the Most Out of a Poker Bonus: Tips & Tricks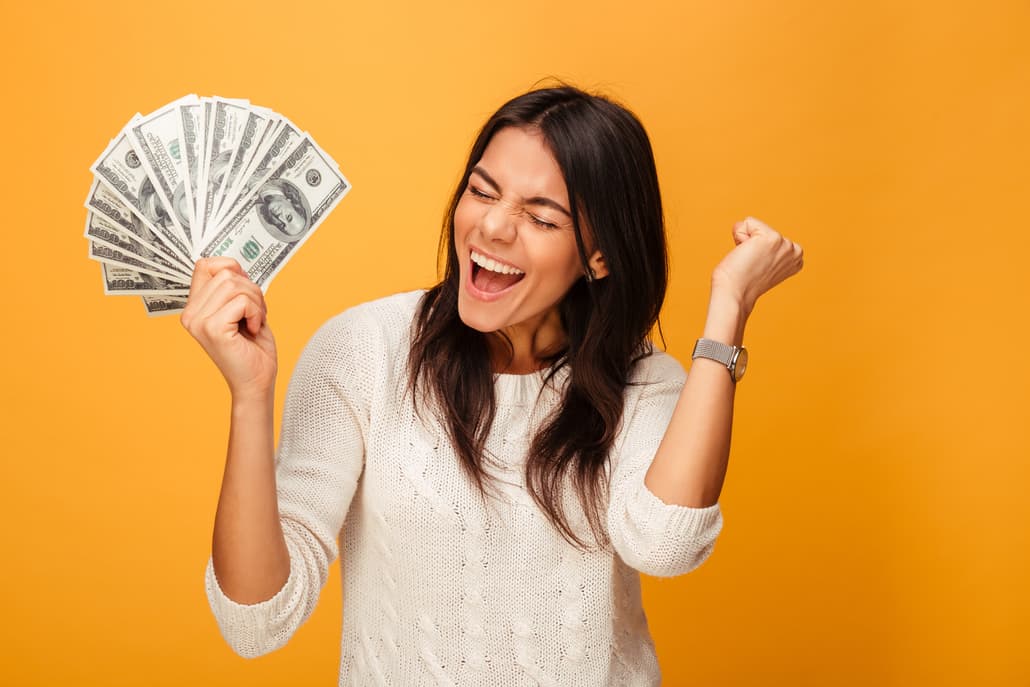 Now that you know how poker sign up bonuses work and the different types of offers out there, it's time to look into some tips on how to make the best use of them.
It's one thing to claim a big bonus, but actually clearing it can be challenging.
This is especially true for novice players who are only coming to terms with the whole idea of poker welcome bonuses.
Luckily, getting value from the best poker bonus offers isn't that hard.
As long as you understand the system, most tips and strategies are quite straightforward, and things will become even easier after you complete one or two of these offers and gather some experience.
#1. Always Get the Max Value
When considering a sign-up bonus poker offer, the first thing to look into is the raw value you can get. Ideally, you want to get the maximum.
Of course, this isn't always possible, as you might not be able to deposit $600 or $1,000, but the bottom line is – this is one time when you should stretch your bankroll.
You're better off making a single deposit of $100 and claiming a $100 bonus than taking the conservative route and saving $50 in case things go wrong.
Things could go wrong, of course, as there is variance in poker, but you don't want to be leaving value on the table.
If you only have a small amount to work with, look for alternative deals like the ones we described earlier. You can often get a decent poker no deposit bonus or tournament tickets even when you make the smallest of deposits, and this is always more valuable than just getting a 100% boost of $10.
#2. Be Efficient
While your poker bonus is active, you want to play as many poker hands as possible. Hence, you should plan accordingly.
The best way to clear your bonus quickly is by playing fast-fold games like SNAP or Zoom poker.
These tables allow you to see many hands per hour and are also more favorable for those who prefer a tighter approach to the game. If you're a novice in Texas Holdem, you'll definitely want to play on the tighter side.
Because you can put in a decent volume, this approach allows you to play at lower stakes. This is great if you don't have a big bankroll or if you don't know what to expect in terms of the play quality and want to start more cautiously.
#3. Read All the Rules & Conditions
While poker sign up bonuses are quite similar from one room to another, there are always some important differences you should know about.
When you take a new poker bonus, always make sure to read all the rules, terms, and conditions.
This will help you devise an effective strategy and ensure you're not missing out on any extra value.
For example, there might be certain milestones that unlock access to other perks, like special tournaments, that you'll want to push for.
Finally, by reading the rules, you'll also ensure you don't accidentally break any of them. While poker sign up bonuses aren't nearly as restrictive as casino ones, there could still be some restrictions in place you should know about.
Here is a list of reviews of poker sites with top bonuses:
Poker Bonus FAQ