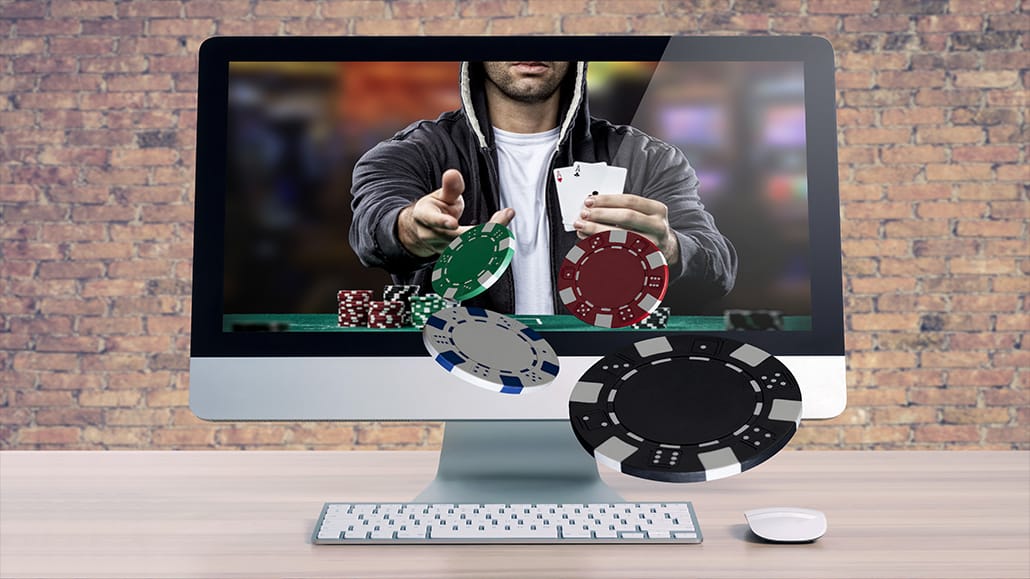 Whether you're an experienced poker player or someone just looking to get their feet wet with online poker sites, the importance of a good bonus can't be overstated.
Poker sign up bonuses gives you access to extra cash, effectively boosting your bankroll.
This, in turn, helps you better deal with variance and move up the stakes quicker.
You'll learn everything there is to know about sign-up bonus poker offers on this page.
I'll start with introducing some of the best deals and then explain different types of bonuses, what you should pay attention to when choosing an online poker bonus, and more.
Best Sign Up Bonuses for Online Poker
If you already know plenty about how welcome bonuses work or don't have the time to read through all the information, that's perfectly fine.
Below, you'll find our top picks for the best bonuses you can get right now, and a few of these offers do not even require you to put any of our hard-earned cash on the line.

888poker is one of the longest-standing and best-known online poker rooms around. So, it comes as no surprise that they also offer a rather generous bonus for newcomers. And, if you're looking to join the ranks of 888 players, you've come to the right place.
Read our full 888poker review here.
We have a special deal in place, which gives you access to an even better poker bonus than what you'd get directly.
First of all, you can get $20 for free, with no deposit required. Simply sign up, confirm your information, and you'll receive a free bankroll to get you started.
The second part of the deal features a 100% boost up to the massive $888 for deposits of $10 or more.
This is much better than the standard deal with a maximum of $400.
Like most poker sign up bonuses, your funds will be released in increments. Your bonus money will be transferred into your real cash account as you play and generate rake.
On top of all this, if you do join 888poker via our site, you'll also gain access to our exclusive freeroll league powered by 888 and Upswing Poker, where you have a chance to win access to an Upswing course of your choice completely free.

Another legendary operator, PokerStars, provides all new players with a rather generous welcome offer.
When signing up, you can pick between two options depending on your bankroll and experience.
Read the full PokerStars review here.
The first option offers $30 in free cash and tournament tickets when you deposit $20 or more.
It's the best poker bonus for those new to poker or those with smaller bankrolls as it provides an immediate boost.
This welcome bonus is spread across your first few days with the site, and you'll receive it as a mix of free cash and Spin & Go tickets.
The second bonus is more straightforward.
It is a 100% match on your first deposit of $10 or more, up to the maximum of $600.
This sign-up offer is also released in increments, so it's better suited for those who already have a decent bankroll and can take some variance.

Just like Ladbrokes, Unibet made its claim to fame with sports betting but expanded into the world of online poker once it became massive.
This poker room focuses primarily on recreational players, and they don't try to hide it. And, for recreational players, they offer one of the best poker welcome bonuses around.
Read our full Unibet Poker review here.
With a deposit of just €10, you'll get access to €20 worth of tournament tickets and €200 in playthrough funds.
You'll need to play and generate rake to unlock the playthrough bonus, so it probably won't be easy to do on the minimum deposit, but at least you get a chance to try. Plus, with tournament tickets and access to a few freerolls, you might build a bit of bankroll to give you a chance.
If you're looking for poker sign up bonuses that are easy to claim and give you a lot for very little risk, the Unibet welcome offer doesn't have any competition.

GGPoker offers an interesting welcome bonus for new players. You can choose between two options, depending on your bankroll and what you're trying to achieve. Whether you're someone just starting with poker or an experienced grinder, this room has you covered.
The first poker bonus is your standard 100% up to $600 on the first deposit, which is quite similar to what other sites offer.
The bonus is unlocked in player-friendly $1 increments for every $5 paid in rake or tournament fees, and you'll have 90 days to complete these requirements.
The second sign-up bonus option is more colorful.
Read full GGPoker review here!
By depositing $20 or more, you'll get the chance to receive up to $100 worth of tournament tickets and cash game dollars
This is a much better option for those with small bankrolls and learning the ropes.
You'll receive $52.50 in tournament tickets across the first six days following your first deposit with no strings attached.
However, if you want to take full advantage of this poker bonus offer, you can unlock a further $47.50 in tickets and free play cash by playing on GGPoker All-In or Fold tables.
You can do that by meeting daily goals while playing a certain number of hands and receiving additional tickets every day. Plus, if you conquer all six challenges, you'll also get $10 worth of cash game dollars, and you can do all fo that in one of the best poker apps around.
Partypoker – Get 100% Bonus and FREE Tournament Tickets

Being one of the industry leaders, partypoker offers a rather generous welcome bonus that caters to all types of players with no discrimination.
By signing up and making a deposit, you'll qualify for a 100% bonus of up to $700 and $40 in free tournament tickets.
Option 1: Deposit $10 & get a 100% bonus and $10 worth of tournament tickets
Option 2: Deposit $20 or more & get a 100% bonus and $40 worth of tournament tickets
Your tournament tickets will be split between MTT and Spins entries, and they'll be issued over the first few days from registering.
Anything you manage to win from the tournaments you enter using the tickets is yours to keep without any restrictions.
As for the bonus is unlocked in increments, as is usually the case for poker bonuses.
To release the full bonus, you'll need to accumulate four times the bonus amount in loyalty points. Every time you collect 10% of the required amount of points, 10% of the bonus will be transferred to your real money funds.
Overall, the partypoker welcome bonus is quite solid, especially as it doesn't force the player to make a choice between the deposit boost and tournament tickets. You get both!
Tiger Gaming – Get The $1000 Bonus

The signup bonus at Tiger Gaming Poker is geared more towards players with bigger bankrolls looking for a big boost.
The operator offers a 100% match up to the maximum of $1,000, which is quite a bit higher than you can get with most other rooms.
One big caveat is that the minimum qualifying deposit is $50, so casual players looking to build their bankrolls up from a small deposit are probably not best served here.
Additionally, although the bonus amount is big, its value isn't all that great, as you'll unlock $5 every time you pay $50 in rake. So, the welcome offer translates to a 10% additional rakeback.
The time window is 30 days as well, so if you go for this offer, you'll need to be ready to put your grinding gear on, especially if you want to take full advantage of the bonus.
So, the Tiger Gaming welcome bonus is probably the most difficult one to clear, and the overall value isn't that great, but it's still a big potential boost that comes in handy when combined with other promotions.
Plus, if you already have accounts with other major rooms, this is a nice opportunity to get a fresh welcome bonus and give yourself that extra boost for a little while.
Why Is Sign Up Bonus in Poker so Important?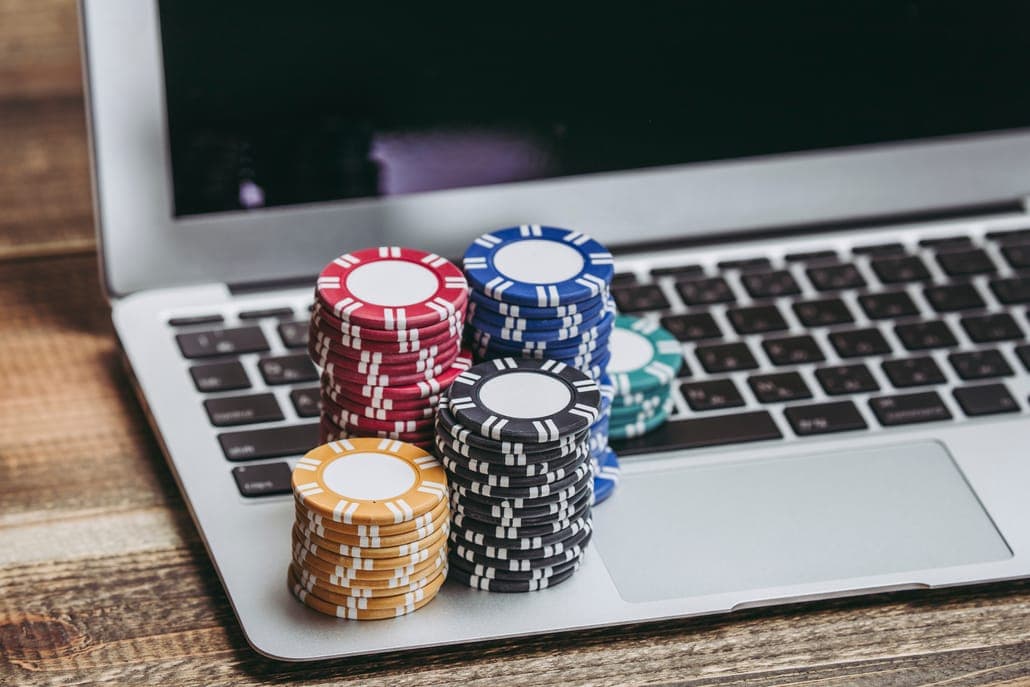 Now that I've covered some of the best sign-up bonuses for poker players, it's time to talk about poker welcome bonuses more broadly. First of all, what is it that makes them so important?
Well, there is really no big secret here.
When you're playing with a bonus, you're effectively increasing your win rate.
For example, if you have an active bonus that pays back 20% of all the rake paid, you're guaranteed to get that amount back on top of whatever you win at the tables.
What's more, if you land one of the best poker bonuses, it will give you additional motivation to play.
Knowing that even a break-even or a slightly losing session will still net you some money is a great incentive to play as much as possible.
Poker sign up bonuses is also great to help you build your bankroll and get familiar with a new room. As you can see, some of them are geared exclusively towards novice players, aiming to give you extra funds, whether directly or through tournament tickets that can result in cash.
Overall, you want to spend as much time as possible playing with an active online poker bonus. It just makes sense whatever way you look at it.
How Do Poker Welcome Bonuses Work?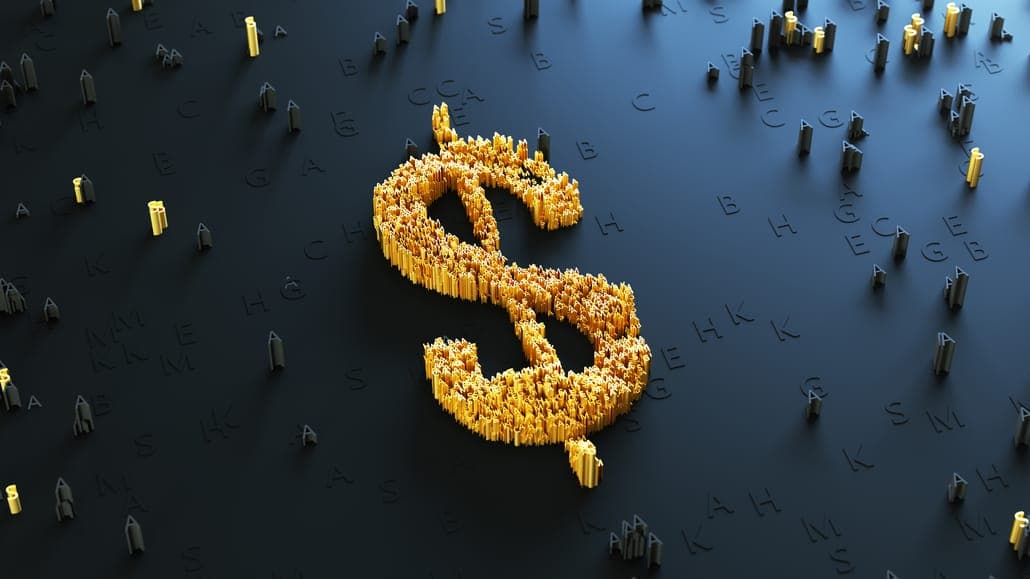 We've established that poker bonuses are important, but those new to the game could still be confused about how they work.
The poker bonus system is somewhat different from that used by online casinos, for example, so it's important to understand it before you get started.
I'll first talk about standard match bonuses, where you make a deposit and get a matching bonus amount, like deposit $200 and get a $200 bonus.
In most cases, you'll notice that your balance remains unchanged after the deposit, which can be confusing.
This is because poker welcome bonuses are usually added to your bonus account, and you need to play to release these funds.
This is opposite to casinos, where you'll get the bonus immediately but will need to beat the wagering before you can withdraw.
Once the bonus is active, you'll need to check specific terms and conditions for the offer to find out how exactly to unlock it.
In most cases, you'll need to generate a certain amount of rake (or accumulate a certain number of points, which is the same thing) to release a portion of the bonus.
For example, you might need to pay $50 in rake to release $10 from the bonus to your real money account.
This type of sign-up bonus offer basically gives you 20% rakeback while active.
Once funds are released, there are usually no further restrictions. The money is added to your real balance, and you can do with it as you like.
Claiming a Deposit Bonus Poker Offer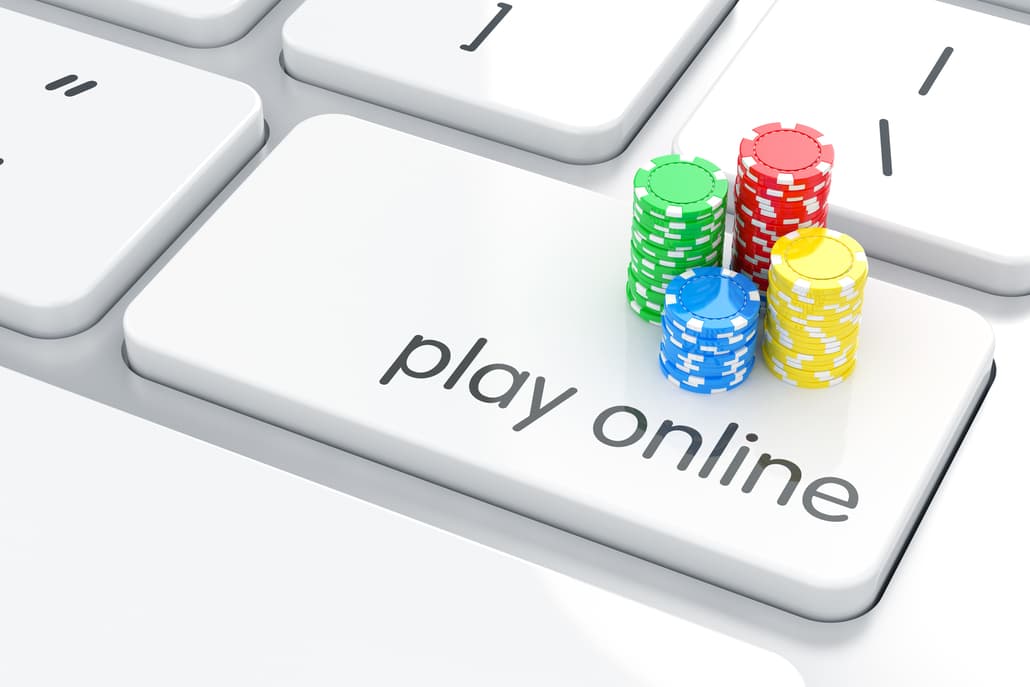 In most cases, real money online poker rooms want players to get the bonus as this is one of their main marketing strategies. They use it to attract new players and stand out from the competition.
Hence, claiming a poker welcome bonus is usually very easy.
When you visit a poker site, they'll tell you everything you need to know about the welcome offer and how to get it.
Simply follow these instructions, and you'll be good to go.
Sometimes, you can get a better deal if you sign up through one of the affiliate sites (like our 888poker offer, for example).
In these situations, you might need to use special poker bonus codes that help the operator keep track of things.
Either way, you'll need to follow a few simple steps, make a deposit, and you'll be all set.
Even if something doesn't go right, it's no reason to panic. You can always turn to the poker room support staff and ask them to help you with your poker bonus. I'd recommend doing it before you play any poker hands, though, as that makes it much simpler.
Online Poker Real Money Free Bonus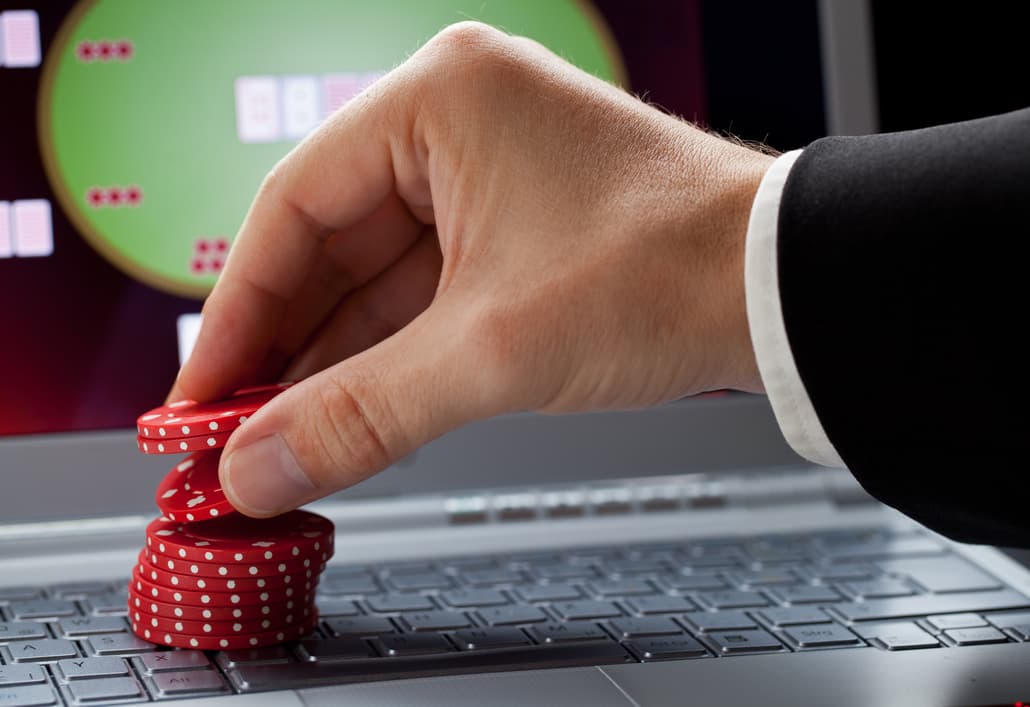 Even if you don't have much money to deposit with a poker site, some welcome poker bonuses are out there that can give you a nice boost.
Whether you're required to make a small deposit, or you can get the bonus just for signing up, the rules are usually quite similar.
The operator will give you a certain amount to play with, either as free cash or as tournament tickets you can use to buy into certain events.
When it comes to free cash bonuses, you can usually use these as you like for tournaments and cash games, but you won't be allowed to withdraw the funds until you meet certain requirements.
For example, you might have to generate an X amount of rake before withdrawing.
Tournament tickets are more favorable in this regard. In most cases, whatever you win from a tournament is added straight to your cash balance with no further restrictions.
For example, you get a $5 MTT ticket, register for a tournament, and end up winning the whole thing for $600. Your winnings will not be restricted in any way, and you can decide whether you want to keep all of them on the site or cash out some of it to celebrate your win.
Poker Welcome Bonuses & Freerolls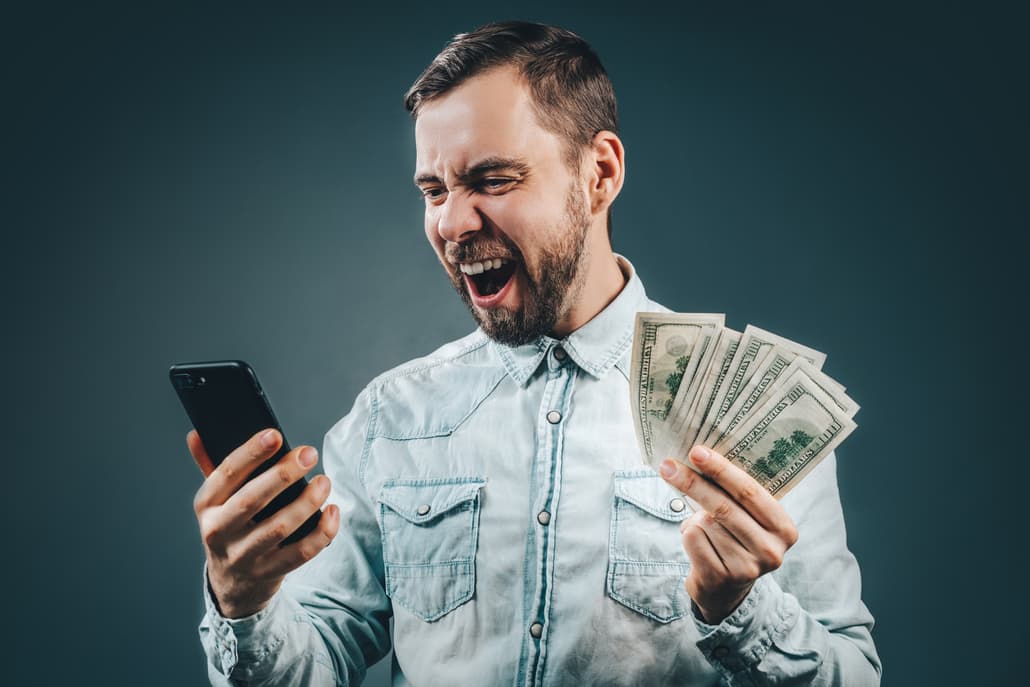 Another common feature in sign up bonus poker packages is freeroll tournaments. Quite often, on top of the deposit match and standard tournament tickets, you might get access to certain freeroll tournaments open only to new players.
These won't make you rich, as they usually feature prize pools up to $1,000 and hundreds of players.
Still, if you're only starting to build your bankroll, every little bit counts. Adding a few extra bucks by finishing in the money in one of these can be significant.
As for the rules, they are similar to the ones used for standard tournament tickets. If you do manage to make money, anything you win is yours to keep.
On top of real poekr sites, there are many free poker apps where you can play without risking any of your money and still have fun, so make sure to check it out.
How to Get the Most Out of a Poker Bonus: Tips & Tricks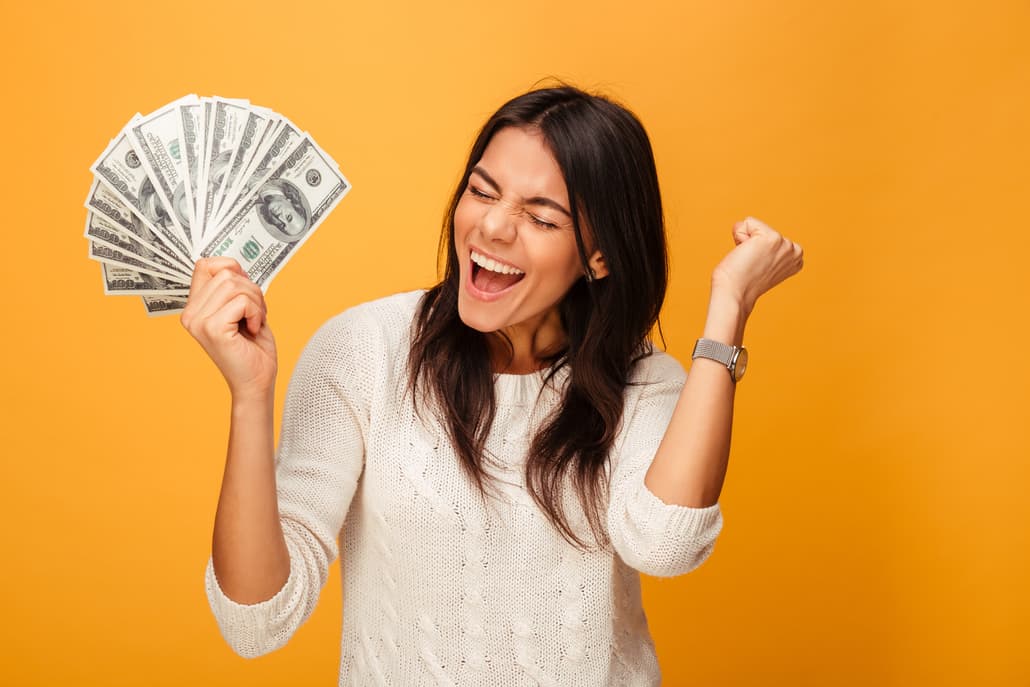 Now that you know how poker sign up bonuses work and the different types of offers out there, it's time to look into some tips on how to make the best use of them.
It's one thing to claim a big bonus, but actually clearing it can be challenging.
This is especially true for novice players who are only coming to terms with the whole idea of poker welcome bonuses.
Luckily, getting value from the best poker bonus offers isn't that hard.
As long as you understand the system, most tips and strategies are quite straightforward, and things will become even easier after you complete one or two of these offers and gather some experience.
#1. Always Get the Max Value
When considering a sign-up bonus poker offer, the first thing to look into is the raw value you can get. Ideally, you want to get the maximum.
Of course, this isn't always possible, as you might not be able to deposit $600 or $1,000, but the bottom line is – this is one time when you should stretch your bankroll.
You're better off making a single deposit of $100 and claiming a $100 bonus than taking the conservative route and saving $50 in case things go wrong.
Things could go wrong, of course, as there is variance in poker, but you don't want to be leaving value on the table.
If you only have a small amount to work with, look for alternative deals like the ones we described earlier. You can often get a decent amount in tournament tickets even when you make the smallest of deposits, and this is always more valuable than just getting a 100% boost of $10.
#2. Be Efficient
While your poker bonus is active, you want to play as many hands as possible. Hence, you should plan accordingly.
The best way to clear your bonus quickly is by playing fast-fold games like SNAP or Zoom poker.
These tables allow you to see many hands per hour and are also more favorable for those who prefer a tighter approach to the game.
If you're a novice in Texas Holdem, you'll definitely want to play on the tighter side.
Because you can put in a decent volume, this approach allows you to play at lower stakes. This is great if you don't have a big bankroll or if you don't know what to expect in terms of the play quality and want to start more cautiously.
#3. Read All the Rules & Conditions
While poker sign up bonuses are quite similar from one room to another, there are always some important differences you should know about.
When you take a new poker bonus, always make sure to read all the rules, terms, and conditions. This will help you devise an effective strategy and ensure you're not missing out on any extra value.
For example, there might be certain milestones that unlock access to other perks like special tournaments that you'll want to push for.
Finally, by reading the rules, you'll also ensure you don't accidentally break any of them. While poker sign up bonuses aren't nearly as restrictive as casino ones, there could still be some restrictions in place you should know about.
Poker Bonus FAQ