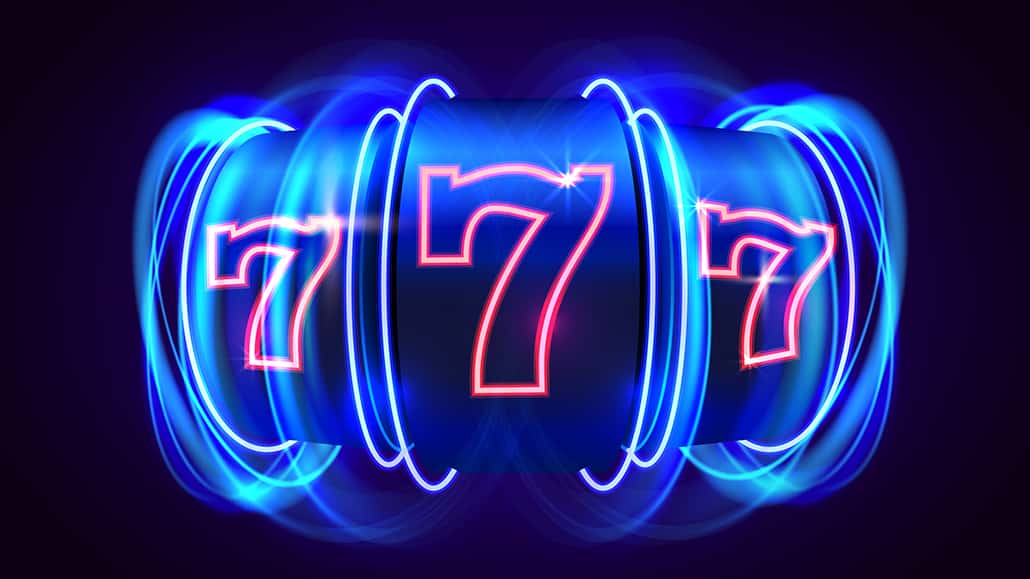 Sweepstakes online casinos are social casinos. Players aren't required to risk any money, and there are no traditional deposits or withdrawals. However, these gaming sites also allow you to win real-world prizes using the promotional sweepstakes model.
Because of how they're set up, sweepstakes casinos are perfectly legal in the US and available to players from all states, with a few rare exceptions such as Nevada, Washington, and sometimes Idaho.
If you want to learn more about sweepstakes online casinos and find the best sites to play, you've come to the right place. This page explains everything there is to know and gives you a full guide on social casinos that offer promotional sweepstakes.
Sweepstakes Online Casinos in a Nutshell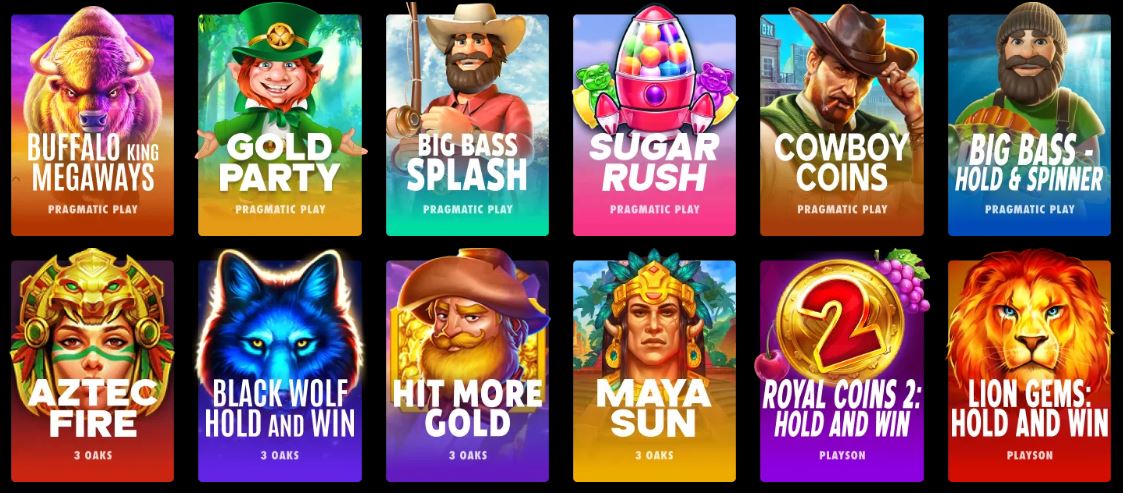 To start at the top, let's first answer the question of what sweepstakes sites like Pulsz Casino or McLuck Casino are and what makes them different from traditional online casinos.
Your average online casino operates on a straightforward model – you sign up, deposit money, and play. If you're lucky enough to win, you can withdraw all or a portion of your winnings. It's just like a brick-and-mortar casino but done via the internet.
Sweepstakes online casinos are different because they don't have the real-money element.
By the strictest definition, these are social gaming platforms. This means you sign up and play for free using virtual currency or coins. Most US sweepstakes casinos call this virtual currency Gold Coins (GC).
Gold Coins have no real-world value. You can use them to play the games on the site, unlock access to restricted parts of the site to play more games, etc. But, at the end of the day, they're just a way to track the score, just like you would in any other game.
However, there is an interesting twist. These casinos also have another type of coin, usually referred to as Sweepstakes Coins (SC). These you can actually exchange for real rewards, including cash prizes. So, how does this work, and what's the catch?
⭐ What Are Sweepstakes Coins & How Is This Legal in the US?
The concept of promotional sweepstakes is not new in the US. It has been used for decades by various companies outside of the gaming sector to reward their consumers. The main idea is you don't buy into sweepstakes – they are free promotions awarded at a company's discretion.
Social casinos looked at this concept and realized they could use it to legally offer casino gaming with real prizes without breaking any US laws.
Enter Sweepstakes Coins. These special coins are awarded to players for various reasons. You may get a few for signing up or for logging in often, but the easiest way to get a decent number is by purchasing Gold Coin packages.
For example, you go to your favorite social casino and buy 100,000 GCs. There is no gambling involved since these Golden Coins aren't real money. You can just use them to play the games and nothing beyond that.
But, when you purchase a package, the casino also gives you a certain number of Sweepstakes Coins. The important bit is that you're not buying these coins – they're simply a gift for your loyalty and support.
So, if the 100,000 package costs $20, the casino might give you 20 Sweepstakes Coins as a gift or even more if a promotion is running or this is your first purchase.
⭐ Using & Redeeming Your SCs
Once you have some Sweepstakes Coins, there are two things you can do with them. You can use them to play the games available on the site but in a different Sweepstakes Mode.
If you win, your SC balance will increase; if you lose, it will decrease.
The second thing you can do is redeem coins for cash prizes. At most casinos, the redemption rate is $1 for every 1 Sweepstakes Coin you have.
So, say you get 20 SCs, play some slots, and run the balance up to 100 SCs. If you don't feel like playing anymore, you can go to your account and submit a redemption request, exchanging your Sweepstakes Coins for money.
The site will process your request and send you your prize in a few days.
The reason why US sweepstakes casinos can operate without any problems is that they don't offer real-money gambling. Sweepstakes Coins are tokens of appreciation given to users, and the operator has every right to do this.
Unlike offshore sites, which largely ignore and skirt US laws, these platforms have found an interesting way to legally add some excitement to their offering.
Sweepstakes Online Casino Bonuses & Promotions

Although sweepstakes casinos have a different model and aren't "real" casinos, players can still take advantage of different bonuses and promotions.
Like everywhere else in the gaming industry, new players get to reap the best and biggest rewards. Most social casinos will give you a chunk of Gold Coins and a few Sweepstakes Coins as soon as you sign up.
When you purchase your first Gold Coin package, you will usually receive a more generous SC reward. For example, a $10 package could get you 20 or even 30 Sweepstakes Coins when you buy it the first couple of times.
Granted, bonuses are not as generous as what you'll find with traditional casinos, but they are still quite decent.
Beyond this, these platforms have many completely free promotions that will net you GCs and SCs. You can get free coins for things like:
Logging into your account multiple times a day
Completing missions and challenges (playing with GCs)
Competing in various leaderboards
Following the operator's social media channels & interacting with their posts
Depending on how much time you have and how much you enjoy social gaming, there is a fair bit of value to be had. It won't make you rich, but you can pick up some nice prizes every month if you remain active.
How to Join a Sweeps Coins Casino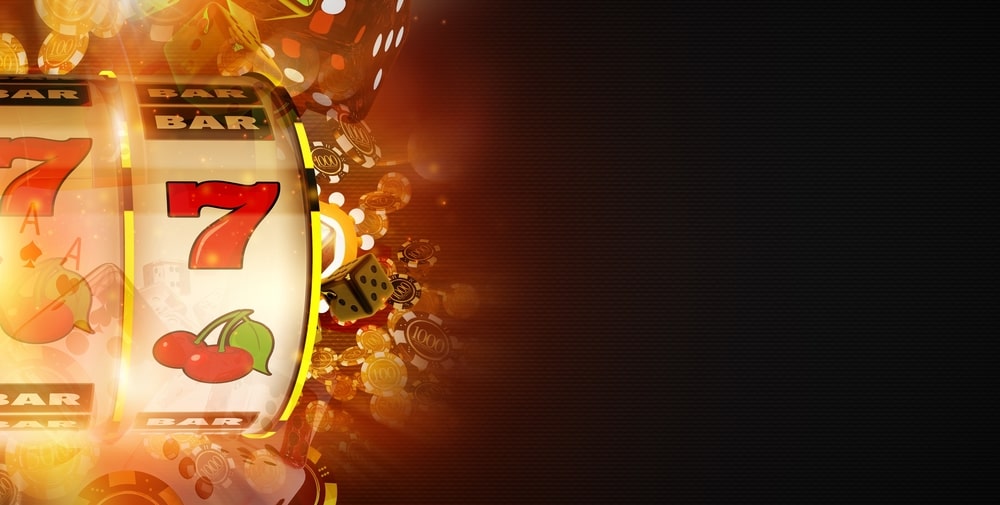 Opening an account with a sweepstakes gaming site is a very simple process. You'll just need to provide your email and pick your password to get the ball rolling. After that, simply click the confirmation link in your email, and you'll be good to go.
Most social casinos make things even simpler, allowing you to log in with your existing accounts, such as Google and Facebook. If you choose this option, you'll just need to click one button, wait a few seconds, and your account will be automatically created.
Either way, the process is shorter and simpler than the one you have to go through at real-money casinos.
However, this only applies for as long as you play for free and don't attempt to make any purchases or redeem any prizes. To have a fully functional sweepstakes account, you'll need to fill in your full information: name, surname, date of birth, address, etc.
You'll need to go through the verification process, too. The operator will ask you to send photos of relevant documents (your ID, proof of address, and, sometimes, the card used to make purchases).
As long as you have all the documents handy and send them in the required format, the verification process doesn't take too long. The good news is once you do it correctly, you'll have a fully verified account and won't need to do it again at that particular site.
Purchasing Gold Coins & Receiving Free Sweepstakes Coins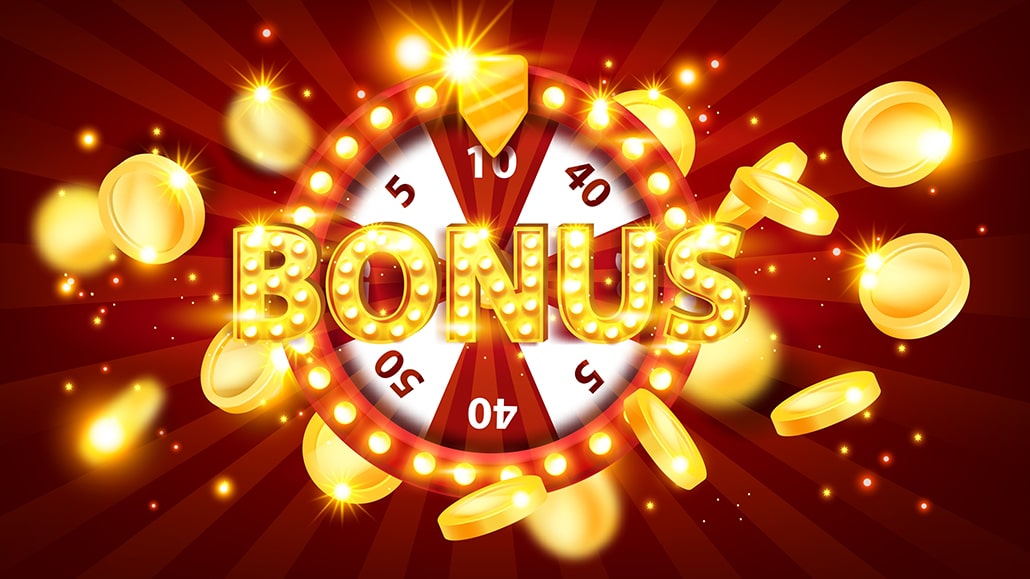 While you get some Gold Coins for free, the amount will probably not be enough to keep you going if you enjoy gaming and want to spend a few hours trying different slots. Of course, you can get lucky and win big on one of the games, but your balance will often run low after a while.
This is why social casinos allow you to buy Gold Coin packages and instantly boost your balance. These packages vary from one operator to another, but they usually contain a few main components:
A certain amount of Gold Coins – this is what you're buying
Special perks – access to all games, special competitions, etc.
Sweepstakes Coins (SC) – these are a gift, and you can use them to play with or redeem them for prizes, as explained earlier on this page
Purchasing Gold Coins is an easy process. The procedure is the same as when buying anything else online. You pick the package you want, click on it, and then pick your payment method. Different sites provide different options, but for the most part, you'll be able to use:
PayPal
Credit & debit cards (Visa, Master, Amex)
Bank transfers
Since these are simply gaming sites and not online casinos, you won't have problems with your purchases, even in the US. Buying coins is usually a very quick and seamless process.
Popular Games at Online Sweepstakes Casinos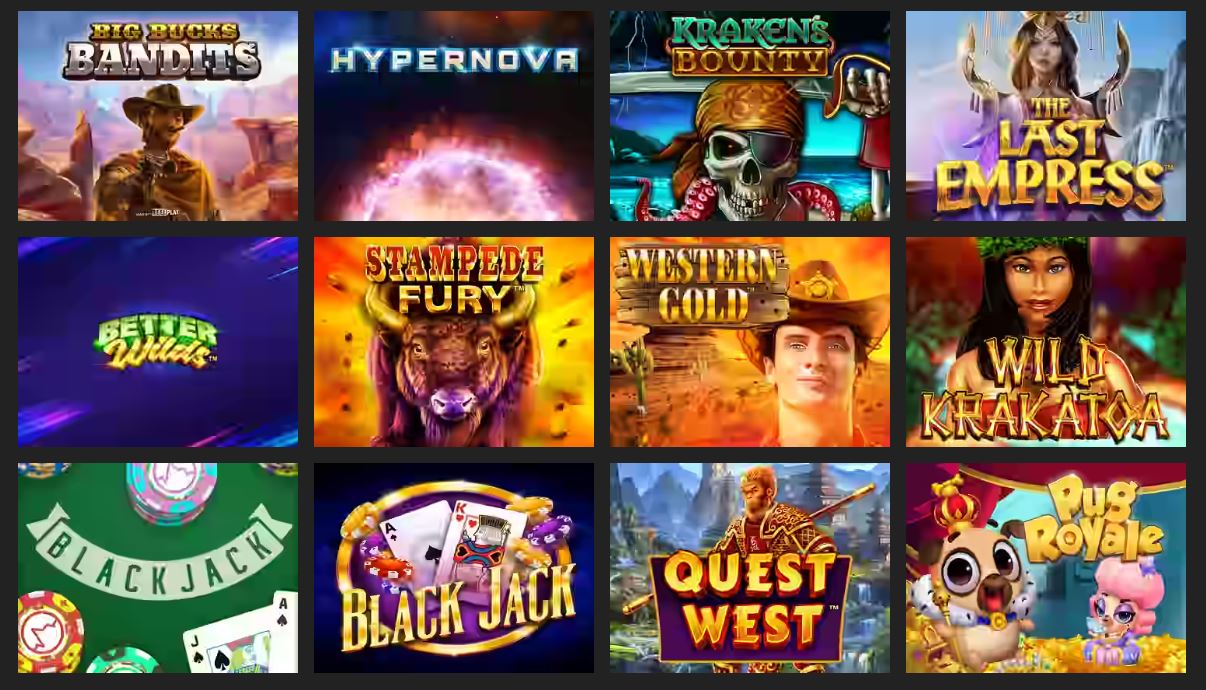 So far, we've covered all the technical aspects of social casinos and explained how things work. But what can you actually do on these sites, and what kind of games can you expect to find?
Sweepstakes Slots
It is no surprise that online slots are by far the most popular category of games offered at sweepstakes casinos. Depending on where you decide to play, you'll find anywhere between a few dozen and a few hundred slot machines.
The selection will vary greatly. Some sites only feature games developed in-house, which means you might have no experience playing those titles. Other social gaming sites feature slots from famous game suppliers like NetEnt and IGT, enhancing your gaming experience.
You'll find all types of sweepstakes slots, from classic machines with a few paylines to modern titles with thousands of pay-ways. You can take your pick and play the games you like. All games are available in Gold Coin and Sweepstakes Coin mode.
Many sweepstakes sites even offer games with progressive jackpots. If these are the kind of slots you enjoy, you'll be able to find some offering six and even seven-figure SC jackpots.
Table Games at Sweepstakes Casinos
When it comes to table games, sweepstakes casinos don't tend to offer too big of a selection. Most places feature a few popular options, but not much beyond that. Games you'll likely encounter are:
Some sites do a better job than others when it comes to table games, but generally speaking, if these games are your first choice, you might be a bit disappointed. Of course, things change, and sweepstakes casinos try to keep up with the trends, so we expect their offering of table games will improve over time.
Live Dealer at Sweepstakes Casinos
If you have experience with real-money casinos, you are probably used to live dealer table games. These games that try to bring the experience of brick-and-mortar gambling to players' living rooms have been all the rage lately.
However, no sweepstakes casinos offer live games at this point. While we don't have any actual info as to why this is the case, the most probable reason is feasibility.
Another thing is that these games don't have any free-to-play options, which means they don't fit the concept of social casinos. Some live dealer studios have been toying with the idea of introducing free versions, and if this happens, we'll likely see sweepstakes sites expanding their portfolios to include a live casino section.
Sweepstake Casinos vs. Real-Money Sites: Which Is Better?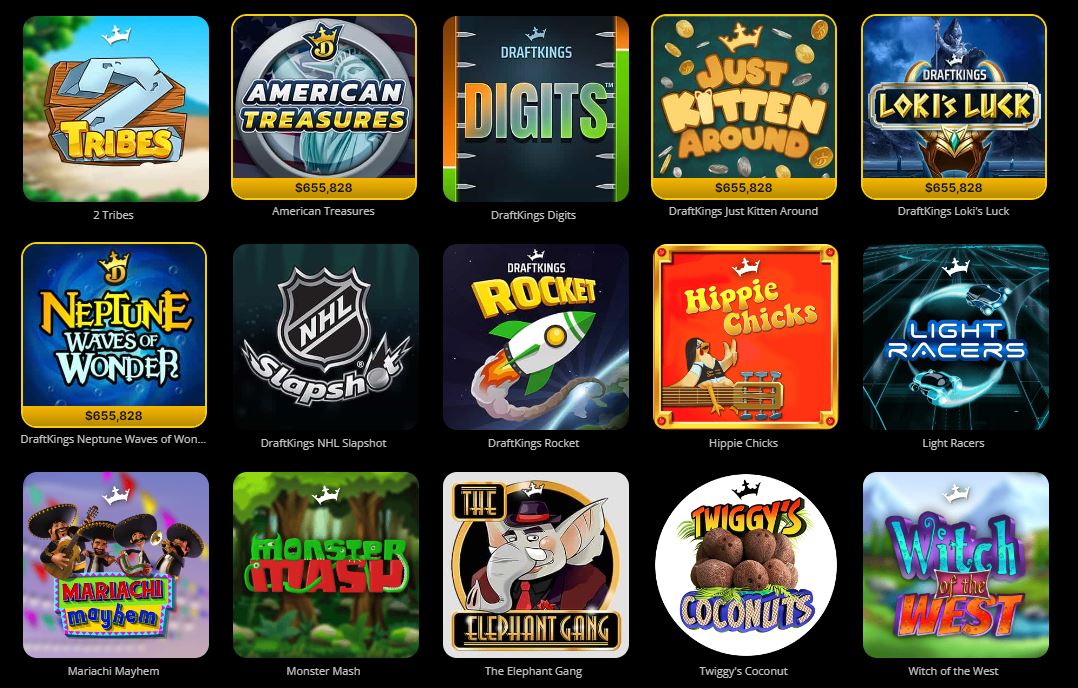 When comparing sweepstakes gaming sites and traditional online casinos, it's clear that the two have certain similarities, but there are also quite a few differences. So, from a player's perspective, which is the better option, and why?
To start at the top, if you're from the US and live in one of the states that don't offer regulated online gambling, sweepstakes sites are a much better option. Playing at offshore casinos comes with all sorts of risks, from potential legal problems over deposit issues to payout problems.
If you stick to social gaming sites, you'll never have to deal with any of these. Sweepstakes gaming sites are perfectly legal, and all transactions happen smoothly.
This is the most important aspect that you shouldn't ignore. But beyond that, how do sweepstakes sites compare to traditional online casinos?
⭐ Game Variety
As we've already explained, sweepstakes sites don't offer the same kind of variety as online casinos. They focus primarily on slots, and even their slot libraries are tiny compared to traditional gambling sites.
Table game options are quite limited, and there are no live dealer tables, either.
So, this is one category where social casinos still have a lot of catching up to do. There are many reasons why this is the case, but we won't go into that discussion here. It's worth noting that you shouldn't expect the same variety you might be used to at classic online casinos.
⭐ Bonuses & Promotions
Sweepstakes gaming sites focus more on the entertainment side of things, and their promotions and bonuses are tailored along this idea. This means that you can expect many different promos along the way, but the total value of these won't be massive.
Traditional online casinos have a different approach. You'll be able to get a lot of pure value via various bonuses, but all of them will require you to risk some of your own money.
A great thing about social casinos is that, even if you don't want to spend any cash, you can still get involved with all sorts of competitions and win prizes. You'll need to set some time aside to make the most out of these opportunities, but if you do this as a hobby anyway, this won't be a problem.
⭐ Software Quality
Another thing that influences your gaming experience is the quality of your platform. Navigation options, load times, and other factors can significantly improve (or spoil) the fun.
Top-tier real-money casinos are still in the lead in this particular segment. They offer modern web-based platforms and mobile apps that make it easy for players to find their favorite games and spend as little time searching as possible.
Sweepstakes sites have been catching up, though. These days, the best social casinos offer nice websites with various filters and search functionalities. They got rid of many glitches that used to plague them in the past, improving the overall experience for the user.
Overall, even though traditional casinos offer a slightly better user experience on average, sweepstakes gaming sites will not let you down in this department, either.
US Sweepstakes Casinos Summary
Unless you live in one of the states that have legalized US online casinos, sweepstakes sites are your only legal way to have some casino-style fun.
These sites are completely legal and open to players from most US states, so you have nothing to worry about from that side of things.
The information on this page should help answer any questions and get you started with social casino gaming in no time. Once you get the hang of things, you'll realize why these sites continue to attract so many players and why they are such a great alternative for all fans of casino-style gaming living in the United States.
Sweepstakes Casino FAQ