NoLimitCoins Casino – Enjoy Fun Games & Valuable Promotions
If you're looking for a completely legal, fun, and trustworthy US gaming platform, this detailed NoLimitCoins Casino review will provide information about a site that meets all these criteria and passes almost all our tests with flying colors. Check it out yourself.
Launched in 2021, NoLimitCoins is a social casino that allows you to enjoy games without risking any money. There are two distinct modes available on the platform, Gold Coin and Super Coin modes, and the latter one gives you a shot at real money prizes.
With a gaming library featuring over 70 titles and growing, this gaming site will provide you with a lot of entertainment regardless of what mode you play in. Keep reading to learn how everything works at NoLimitCoins Casino and how you can get the most out of your experience here.

NoLimitCoins Casino Overview
In this comprehensive NoLImitCoins Casino review, you'll find everything you need to know about how this platform works, how to join the action, and what to expect from the nolimitcoins.com app. So, let's dive right into it!
NoLimitCoins Casino Pros:
Generous welcome offers for new customers
Decent selection of entertaining slots
Interesting arcade-style fishing games
Daily bonuses via the Lucky Wheel
NoLimitCoins Casino Cons:
No native Android or iOS apps
No table games
No 24/7 live support
NoLimitCoins Casino: Gold Coin vs. Super Coin Modes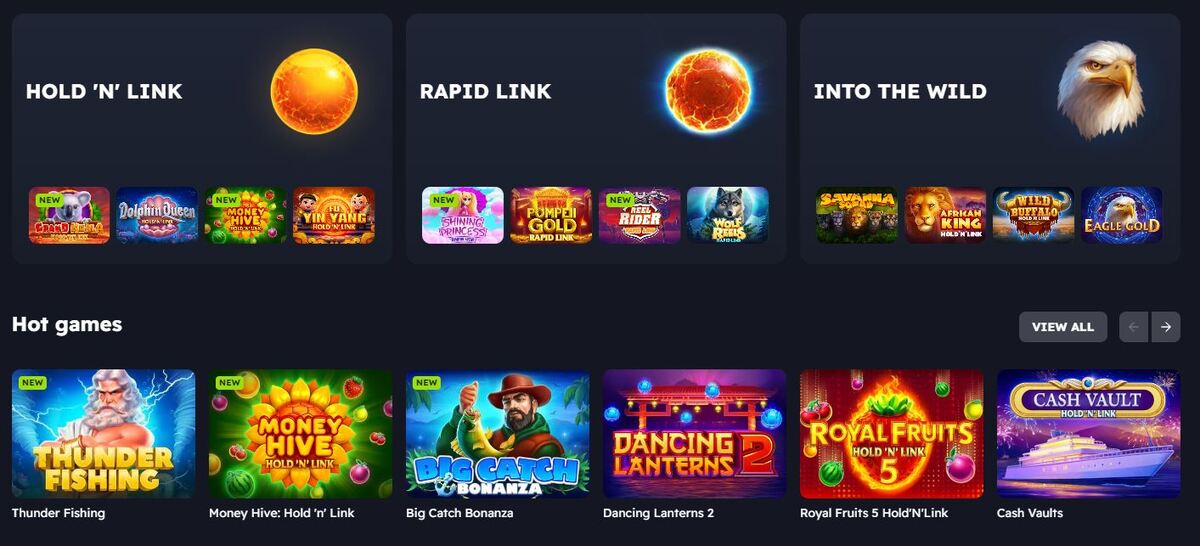 NoLimitCoins is a social gaming platform, first and foremost. You can join the site completely free of charge and immediately have access to the full scope of games and various promotions. Signing up is as simple as logging in with your Facebook or Google account if you don't want to go through a registration procedure.
Once you log in, you'll be greeted with a message introducing you to two modes available on the site, namely:
The Gold Coin Mode
The Super Coin Mode
The Gold Coin mode is meant for entertainment only. You'll be using the Gold Coins you receive from the site to play the games and have fun, trying to run up your balance and win some jackpots.
Gold Coins at NoLimitCoins have no real-world value, though. While the site lets you purchase these to have more playtime without waiting for the next free reload, you can never exchange these coins for actual prizes.
In the Super Coin mode, your play can result in cash prizes. In this mode, you'll be using Super Coins to play the games, and the SCs you accumulate while playing can be exchanged for real prizes, which we'll explain in a moment.
⭐ NoLimitCoins Super Coin Mode Explained

When you switch to Super Coin mode, you'll be using Super Coins (SCs) instead of Gold Coins (GCs). It's important to note that NoLimitCoins doesn't sell Super Coins, so you can't buy these directly. Instead, they are awarded to you as a bonus when you purchase Gold Coin packages or participate in promotions and competitions on the site.
When in the SC mode, you'll notice your SC balance change depending on your luck playing the games. All wins are added to your balance, and the total bet amount is deducted every time you play a spin or place a wager on one of the fishing games.
All games are available in both modes. The main difference is that, unlike Gold Coins, Super Coins can be exchanged for real money prizes. We'll explain the redemption process later in this review, but the main thing to know is that only your play in the SC mode will give you a shot at actual prizes.
NoLimitCoins Promo Codes & Welcome Bonus

NoLimitCoins offers a variety of bonuses you can get involved with, allowing you to win a bunch of Gold Coins and receive a lot of complimentary Super Coins. New customers get the best deals, but there is also a lot of value for existing players.
NoLimitCoins Casino Welcome Bonus
While you don't have to make a purchase to play on the site, new customers are encouraged to buy Gold Coin packages with some welcome incentives, offering more value for your money:
100,000 free Gold Coins just for signing up
$11.99 package – 360,000 GCs & 1,800 complimentary SCs (50% extra). Buy now.
$29.99 package 1,050,000 GCs & 3,999 SCs (33% extra). Buy now.
The site offers a variety of other packages you can purchase, the cheapest being $4.99 for 50,000 Gold Coins, awarding you 500 Super Coins. However, regarding the value for money, the two offers listed above provide the best value, giving you more coins across the board.
You'll receive the coins you purchase and complimentary coins as soon as the transaction is completed successfully. Your balance will be topped up, and you can immediately get into the action.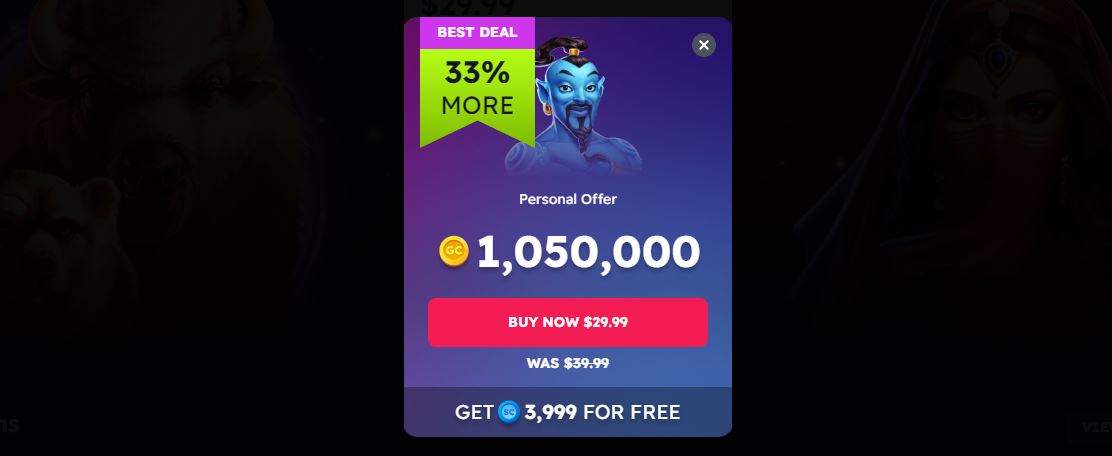 Other Promotions at NoLimitCoins Casino
Promotions and bonuses don't end with the first purchase offer. The NoLimitCoins social gaming platform offers a variety of promos available to their existing customers as well.
The most popular one is the Lucky Wheel. Every day, you'll get one spin on the wheel, giving you a shot at winning free Gold Coins and Super Coins. However, you'll first need to verify your phone number to get access to the Wheel. You can win up to 275,000 GCs and 500 SCs every day.
On top of the Lucky Wheel promotion, NoLImitCoins also runs several tournaments every day. These are available in both modes, and all you have to do to get involved is play the participating games. If you accumulate enough points, you'll get to share in the prize pool that can be as high as 5,000,000 GCs or 20,000 SCs.
You can get even more free coins but letting your friends know about the site and getting them to sign up. The casino will provide a link for you to share with your friends, and you'll be rewarded for every new player you bring in.
How to Buy Gold Coins at NoLimitCoins Casino?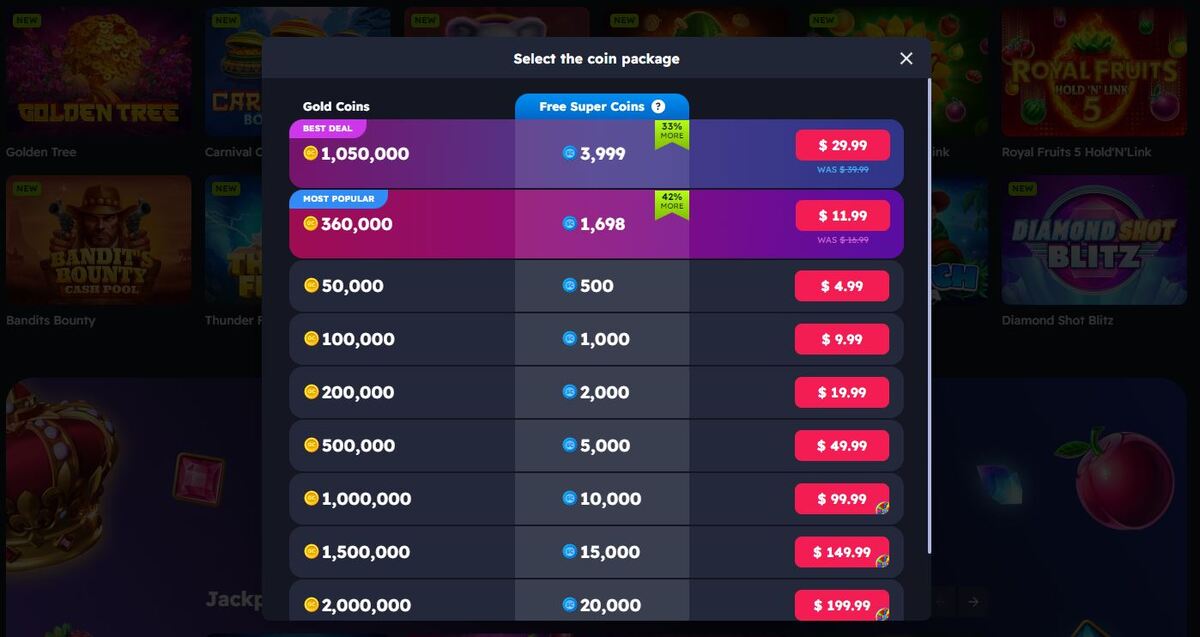 Buying Gold Coins isn't required, but it has several advantages. First of all, this is the fastest way to top up your GC balance, allowing you to continue playing without waiting for the Wheel spin to refresh or looking for another way to get additional coins.
Secondly, with every purchase, you'll receive Super Coins that you can use in the Super Coins mode. As already explained, Super Coins can be exchanged for real-world prizes, which adds more excitement to your gaming experience.
To purchase Gold Coins, follow these few simple steps:
Log into your NoLimitCoins Casino account
Click on the red 'Buy' button in the top right corner
Select one of the available packages
Choose the method of payment (the site accepts MasterCard, Visa, Discover, and online banking options like Trustly)
Fill in the required details to complete the transaction
Before you can make purchases, you'll need to complete your account registration. While you can open an account with NoLimitCoins Casino in two clicks, players who want to buy coins will need to fill in additional details, such as name, surname, address, phone number, and date of birth.
It's also worth noting that it's very likely the site will ask you to provide documents to confirm your identity and place of residence. Make sure to have these handy and send in the pictures or scans of these documents when asked to ensure a smooth and trouble-free process.
⭐ Redeeming Super Coins at NoLimitCoins
You can redeem your Super Coins for real prizes anytime if you have 25 SCs or more in your balance. The redemption rate is 100 SC for $1, with the amounts worth up to $100 redeemable for gift cards. When exchanging $100 or more, your prize will be sent in cash straight to your bank account.
The redemption process itself takes only a couple of minutes to complete. You will enter the amount you wish to redeem and confirm the transaction, and that's pretty much it. Your prize will be sent to you and should reach your account within a few days.
It's important to emphasize that, to do this, you'll need to have a fully verified account. After you make your first purchase, you can upload the required documents, and the NoLimitCoins support team will check them out. Usually, it takes up to 24 hours for the verification to be completed.
We always recommend players wait for their accounts to be fully verified before playing for real prizes. This way, if there is a problem, you'll be able to solve it calmly and without worrying about any pending transactions.
NoLimitCoins Casino Games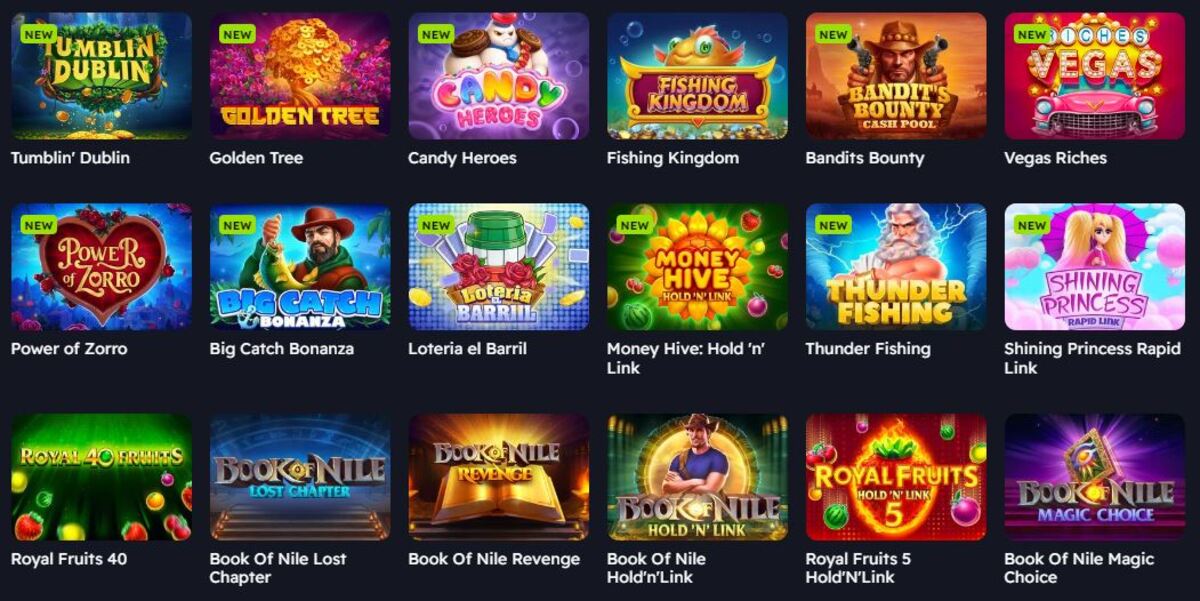 Social gaming platforms tend to have smaller libraries than you might be used to at real-money online casinos. This is the case with NoLimitCoins as well, but the selection of games we found on the site is still decent and quite colorful.
NoLImitCoins Slots
Slots are the soul of NoLimitCoins Casino, which comes as no surprise. Most players who enjoy social gaming sites such as this one prefer slot games over other options, so it's only natural the operators try to meet the demands of their customers.
The site hosts over 70 unique titles powered by NetGame, a smaller but very solid development studio. The upside here is that many players will not have had a chance to play these games before, so they'll have plenty of fresh titles to explore.

The range of themes covered by NoLImitCoins slots is really diverse, and the games themselves mostly feature bright colors and matching soundtracks, making the experience quite enjoyable whether you play in the Gold or Super Coin mode. Some of the most popular slots on the platform include:
Power of Zorro
Carnival Cat
The One Armed Pirate
Fortune Skulls
Big Catch Bonanza
You can easily find the RTP information for every slot once you start the game, which is a nice touch and gives you a good idea of what to expect from a game. From what we've seen, most slots at NoLImitCoins Casino are between 96% and 97%, which is very decent.
Fishing Games at NoLimitCoins Casino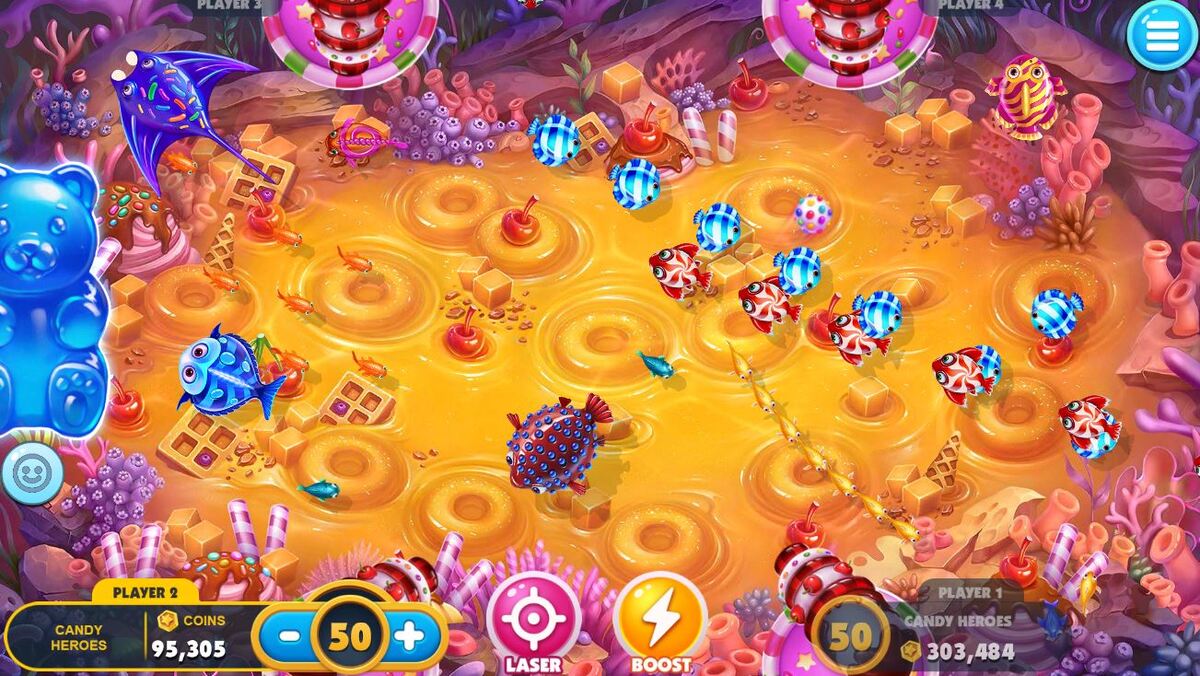 In addition to online slots, NoLimitCoins Casino offers a few arcade-style games called "fishing games." These are also RNG-based games, which means that skill isn't really a factor, but they offer much more interaction and provide much more exciting gameplay.
You can choose what symbols you want to "fish" as you switch between different weapons and pick up various upgrades. Because of these elements, these are much more similar to your usual online games than to video slots.
You can find all the information about different fish, weapons, upgrades, and special features in the game rules, or you can simply fire one of them up and learn as you go. The latter option can be a lot of fun, as you'll get excited to see new symbols appearing on the screen, wondering what happens next.
NoLimitCoins Casino Table Games
The only thing we believe is missing from NoLimitsCoins is the selection of table games. At this time, the site doesn't offer any, not even the likes of roulette and blackjack.
While this is another thing that most social gaming sites have in common, it's still a small disappointment, especially given that the available games feature really nice designs and are a lot of fun to play.
We can only hope that adding some table games is on the operator's to-do list. In the meantime, you'll have to entertain yourself with slots and fishing games. Of course, no live dealer games are available here as well.
NoLimitCoins.com Software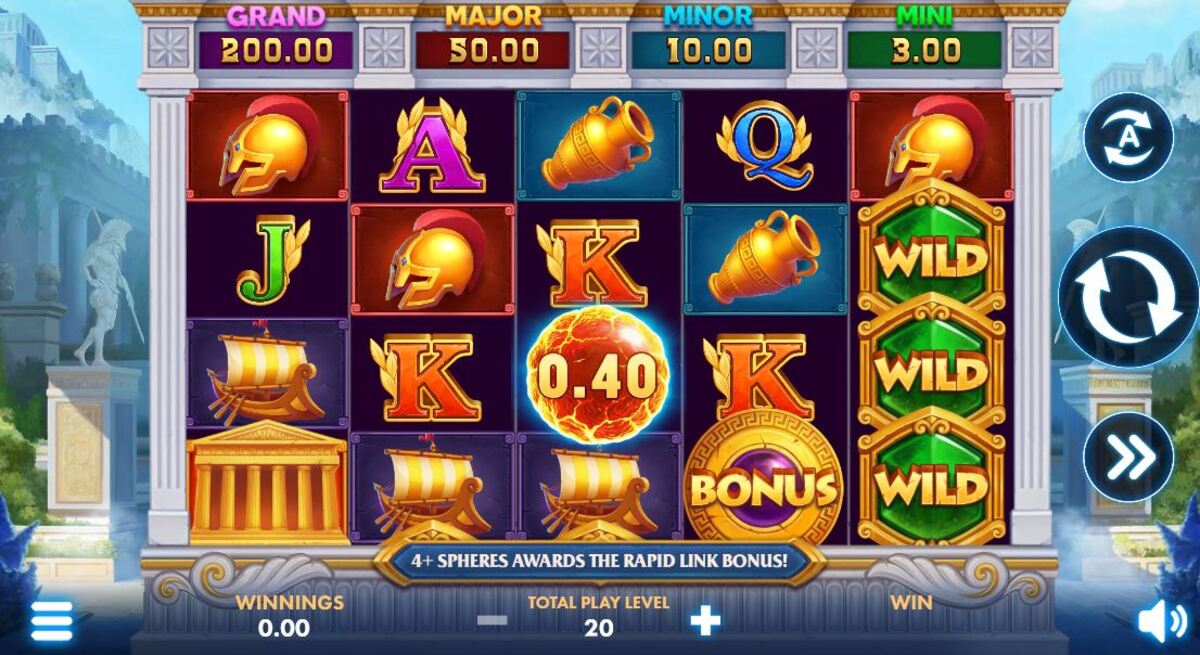 Some social gaming platforms like McLuck or Pulsz Casino require you to download software to enjoy everything they offer, but that's not the case with NoLimitCoins. The platform is entirely web-based, so you just need an internet connection and any old browser.
From a purely visual perspective, the website features a nice color scheme and a simple and tidy interface. It provides all the options and filters you need for a pleasant session but doesn't slow things down with unnecessary features that no one uses.
When browsing the site, you'll experience no delays or glitches of any kind. Games load quickly, and the gameplay is very smooth. You have easy access to main areas such as promotions and the Lucky Wheel using the main menu at the top, so even if you have very little experience with gaming sites, you'll have no problems figuring out how everything works.
NoLimitCoins Casino Mobile

If you prefer to play on your phone or tablet instead of a home computer, NoLimitCoins makes it very easy. Following the modern gaming trends, the operator provides mobile access via the instant play site for iOS and Android users alike.
⭐ NoLimitCoins Android App
There is no standalone NoLimitCoins Android app, but this doesn't limit your ability to enjoy everything the casino has to offer on the go. Simply enter the website URL into your mobile browser, log in with your existing account (or create a new one), and you'll have full access to the platform.
You don't need the latest Android device to play at NoLimitCoins Casino. The site works well on a wide range of devices, and you'll be able to play all the games offered on the desktop platform. The mobile site also lets you make purchases and redeem Super Coins.
⭐ NoLimitCoins iOS App
There is no standalone app for iPhone users, either. But, just like those with Android devices, iPhone customers can use their web browser to access NoLimitCoins Casino and play on the platform without any problems.
When accessing the site from your mobile device, you'll be able to switch between Gold and Super Coin modes and enjoy all the games in the library. NoLImitCoins has ensured that players who prefer to take their gaming sessions on the go don't have to compromise on their experience.
NoLimitCoins Customer Support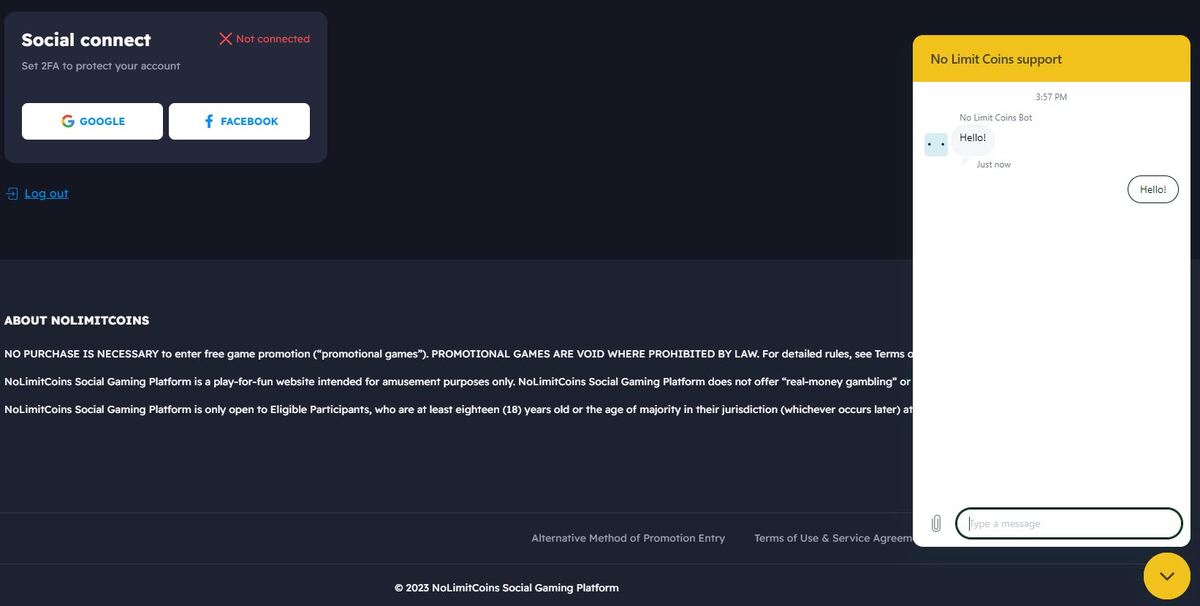 If you're new to sweepstakes casinos and the information in this NoLimitCoins Casino review wasn't enough, we recommend you visit the "How It Works" section on the site. You'll find the full explanation, highlighting the differences between the two modes and helping you get started.
If you have additional questions that need answering, you can get in touch with customer support in several ways. The site has a dedicated email address as well as a direct phone line for payment-related queries.
There is also the live chat feature, allowing you to get in touch with one of the support agents with the minimum delay. The chat support is available 24/7, so if there is ever a problem while playing at NoLimitsCoins Casino, you can get immediate assistance.
Is NoLimitCoins Legal in the United States

Like several similar platforms, such as Funrize Casino or TaoFortune, NoLimitCoins operates as a social gaming site that doesn't offer real-money gambling. Players can't make traditional deposits or withdrawals, and their Super Coins cannot be purchased directly, either. They are only given as complimentary tokens.
This model makes the NoLimitCoins online platform perfectly legal in the United States, at least for the time being. There are several restricted states that aren't accepted, namely Washington, Idaho, and Wyoming, but everyone else is welcome to join the fun.
When playing here, you don't have to stress over the usual concerns that US players face when playing on offshore online casinos, which operate contrary to state and country laws. NoLimitCoins adheres to all relevant US regulations and doesn't break any laws in offering its services to US citizens.
Try or Pass? NoLimitCoins Casino Summary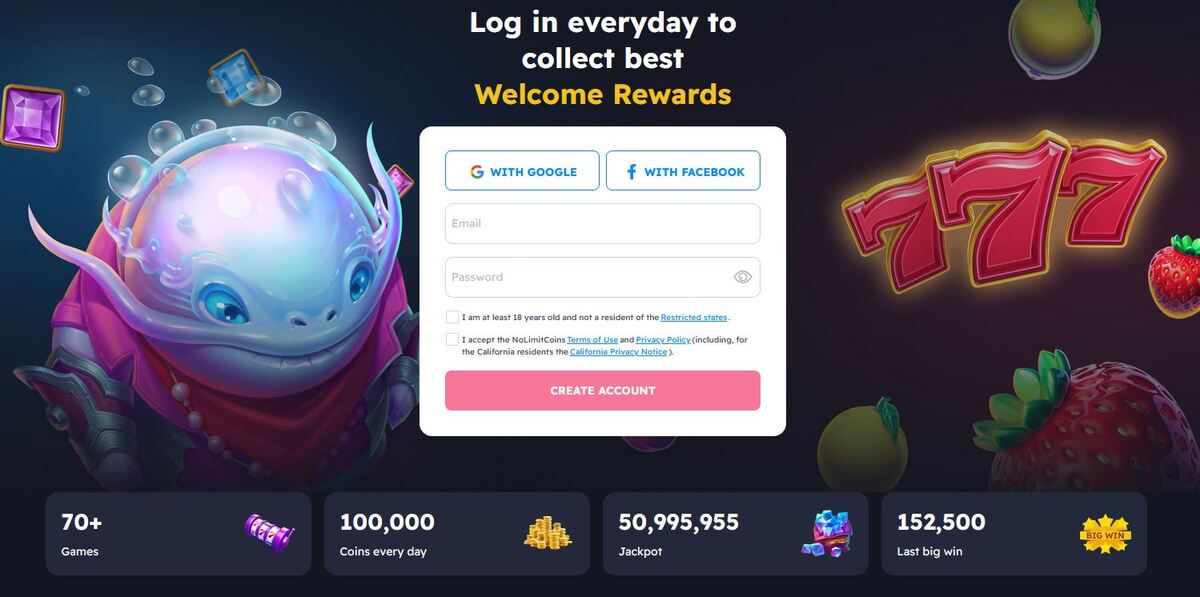 When it comes to social gaming sites, NoLimitCoins is certainly not the only game in town. In fact, US players have quite a few perfectly legal and reliable options to choose from. So, with that in mind, should you try this particular site?
The answer will largely depend on your expectations and preferences. NoLimitCoins Casino offers a decent selection of slots and arcade-style games, and they have daily promotions that allow you to boost your bankroll for free.
On the flip side, there are no table games and no native mobile apps.
Ultimately, you can sign up for free and check them out for yourself. All games are free to play, and this will give you a better idea of whether this site has what you're looking for. We've enjoyed several aspects during our review process, so the platform is definitely worth at least a few minutes of your time.

NoLimitCoins Casino FAQ