If you have only played online poker on free apps or joined a friend's home game, you're probably itching to try the game for real money. Congratulations, you've caught a poker fever!
Poker is such a great and versatile game that it has something to offer to people from all walks of life.
The good news is that there are many great real money online poker sites, and we will cover everything you need to know about them on this page.
Top Online Poker Real Money Sites
No matter where you live, you should have no problems playing online poker for real money, and we will help you pick the best option for you.
We will start by listing top poker rooms based on various metrics and then move on to explain how we pick those and what you need to look for if you decide to do the research yourself.

GGPoker has been the fastest-growing online real money poker site in recent years. Taking advantage of a vacuum that was created at one point, they came out as the operator that understood the players' needs and offered the platform that quickly gained huge popularity.
One of the biggest appeals of GGPoker is the soft cash game tables.
When the room first started to come up, it offered some of the softest action you could find, which naturally attracted players from left and right.
The top-quality platform is another thing that all real money players appreciate about GGPoker. It is one of the best, if not the best, poker software available at the moment.
We're not talking just about visual elements, which are really great, but also about all the different options, features, and the fact that all of this doesn't come at the expense of playability.
Everything runs smoothly, and there are no annoying disconnects that many poker sites suffer from.
If there is one downside of GGPoker, that's the fact they're not available in many countries.
With online poker regulation changing significantly in recent years, the operator has gone down the licensing path, leaving many markets until they get all of their ducks in a row.
Luckily, GGPoker has licenses in all major jurisdictions in Europe, which allows them to maintain great player traffic and offer some pretty hefty tournaments.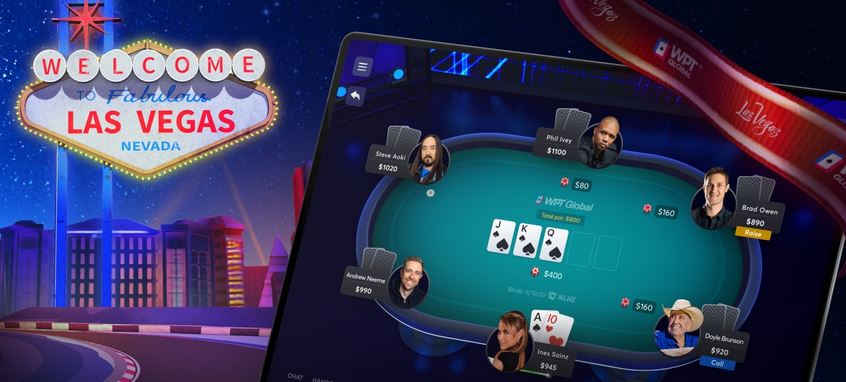 WPT Global certainly doesn't have as much history as other real money poker sites listed on this page, but don't let that turn you off. The operator is tied to World Poker Tour, and the fact that WPT decided to put its name next to it speaks volumes.
WPT Global may be fresh, but they are very trustworthy and already made the list of the best online poker sites for real money.
There are many good things to say about this room, but one thing that stands out is its tournament schedule.
WPT Global has been hosting big tournaments with massive overlays.
So, in the simplest terms, every dollar you pay in buy-ins is more valuable. Add to that the fact that the player pool consists predominantly of recreational players, and you get an offer that's hard to turn down.
If you're more into cash games, the good news is that WPT Global has excellent player traffic, trailing only some of the largest rooms out there. There is plenty of action across all stakes, and cash tables are also quite soft.
The only downside is that the room is geared more towards Asian real money players as they make up the bulk of the overall traffic. The action is often the best during European morning and afternoon hours and dries up a bit during the evenings.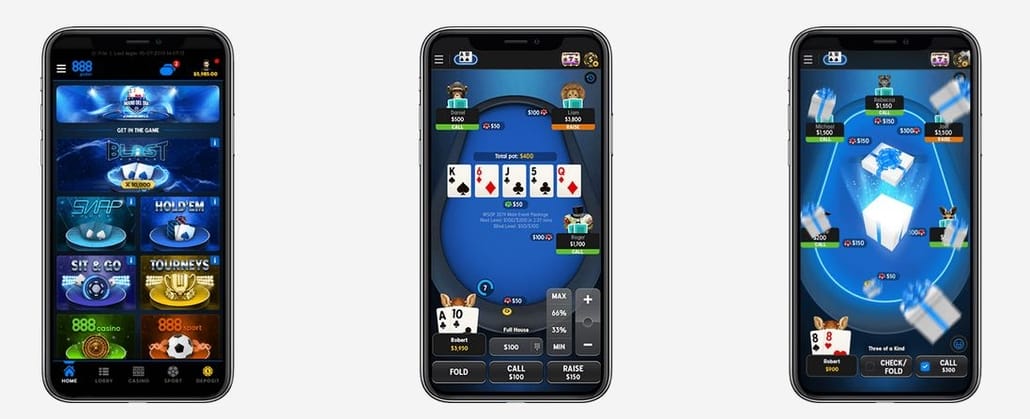 Despite heavy competition, 888poker remains one of the best picks if you want to play poker for real money online. This wholesome poker platform offers something for everyone and features a great selection of stakes across MTTs and cash game tables.
The revamped 888poker software offers a top-quality experience that you will enjoy whether you play just for fun or you're a serious player with clear goals.
You'll have no problems with deposits or withdrawals as the operator supports a wide range of payment options, making it very easy to move the money around. You'll also find the list of supported payment options by country to help you with the decision.
While 888 may not be the biggest real money poker site out there, this room brings the perfect balance between serious and recreational players and offers the kind of tournaments and promotions that fit both sides of the spectrum.
Add to all of this a generous signup bonus, and there is clear value to be had here. If you don't have an account with 888poker, we recommend you make one today and see what this room has to offer. We can promise you won't be disappointed in any way.

When it comes to playing poker real money online, PokerStars needs no introduction. One of the longest-standing poker sites around, this operator has become synonymous with real money games on the internet.
Over the years, PokerStars has become the clear leader in online tournaments. With their rich daily schedules, big weekly guarantees, and major series with seven and eight-figure prize pools, they've been the number one pick for all MTT players worldwide.
Featuring many international and local licenses, PokerStars is also one of the safest and most regulated poker sites, which plays an important role when actual money is at stake.
The number of supported payment methods is quite solid as well, covering all the major credit and debit cards, various e-wallets, and numerous local options available in certain countries and jurisdictions.
The operator is on a constant mission to improve its offering.
They've recently revamped their rewards program, giving players opportunities to get a much higher percentage of their rake back.
With all this, it's no surprise that PokerStars has the highest player traffic out there, which means you'll never struggle to find real money games. From micro-stakes to nosebleeds, the action is always hot.
The only caveat is that the room attracts some of the best players, so as you move up the stakes, you'll have to face tough competition.

In poker, game selection is king. Many of the best players will tell you that winning, in the long run, is just as much about finding the soft games as it is about learning the poker strategy.
In this sense, Unibet Poker stands out as the real money site with some of the best and softest games.
Several years ago, the company decided to create a poker product geared exclusively towards recreational players.
This means there is no poker software, no mass multi-tabling, and no taking advantage of weak players.
But this isn't to say that Unibet Poker doesn't have a lot to offer to good players as well.
The standard of play on the site is very low, which means that a serious player will be able to make a lot of money even while playing only a few tables at the time and without using a HUD.
Other than this, Unibet is a huge brand, which means you can rest assured your money is in safe hands and there is nothing shady happening behind the scenes.
We'd definitely recommend Unibet for those players new to the game. Your bankroll will last much longer, and you won't have to deal with nearly as many sharks.
Bonuses: Making the Most of Your Real Money Online Poker Experience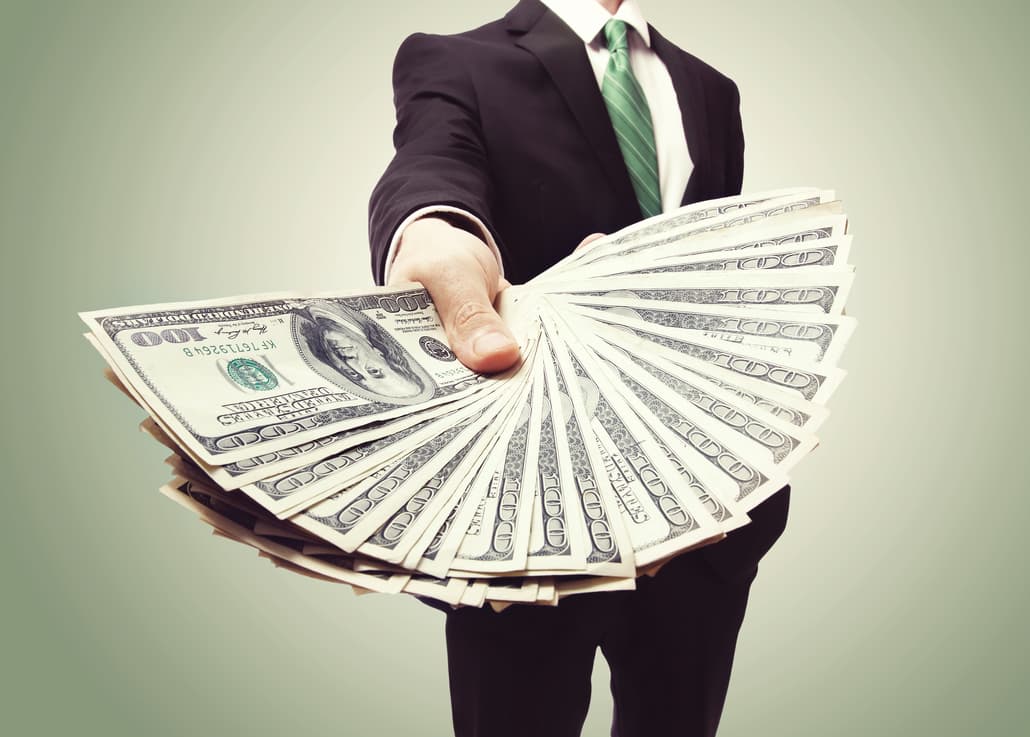 Bonuses represent extra value to the players, so they are really important when choosing where to play. In a nutshell, poker bonuses help boost your bankroll.
A good bonus gives you extra funds to play with, so there is hardly ever a reason to play without a bonus if you have a choice.
All of the best sites offer generous welcome bonuses to attract new players, and here are a few of the most valuable ones:
While you will come across multiple offers, it all breaks down to one of the five main groups. Let's dive into these so that you can evaluate what to look for when joining a new site.
⭐ No Deposit Bonuses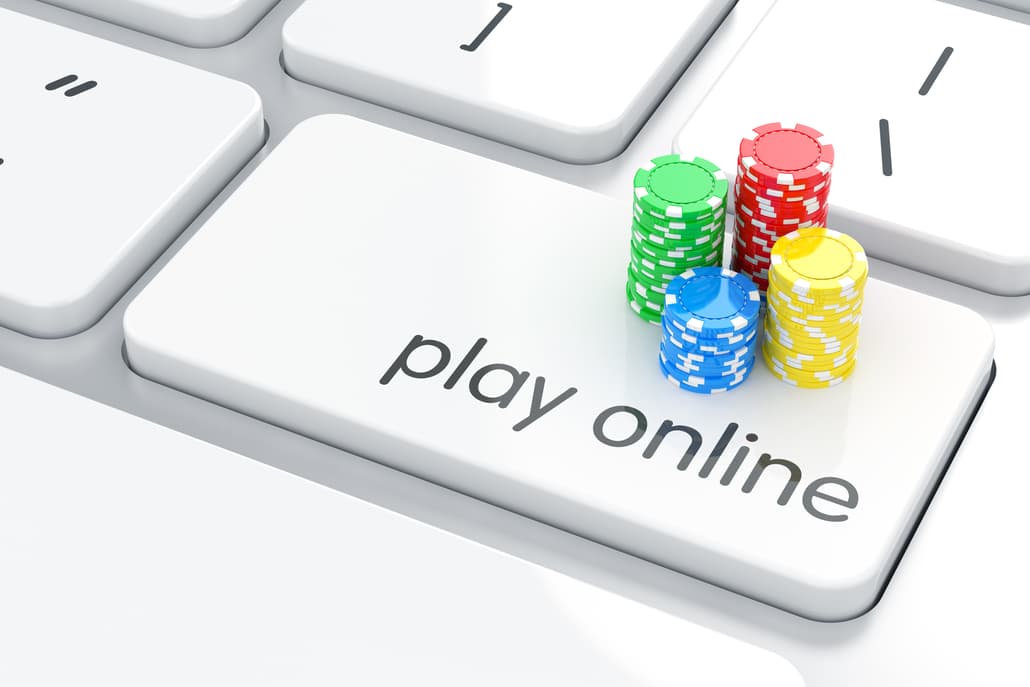 No deposit bonuses are clearly the most coveted ones. As the name suggests, this is free money you get from the site just for signing up.
Lately, these offers have been quite scarce, but we secured a deal with 888poker to give our players $20 when they open an account through us, so if you don't have a bankroll, this could be a great way to start one.
Usually, no deposit poker bonuses come as a mix of cash and tournament tickets that you can use to join the games. There are some cashout restrictions, but is nothing to worry about if you just want to play.
By the time you accumulate enough money to merit a cashout, you'll have easily cleared all restrictions.
⭐ Free Play Bonuses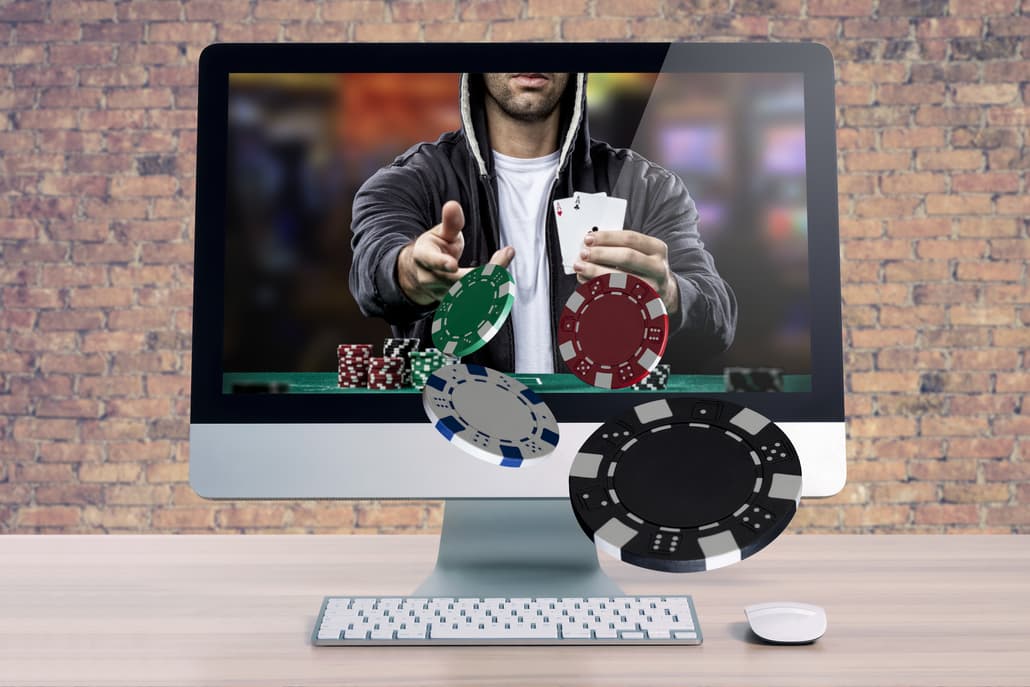 Free play offers usually come in the form of extra cash and tournament tickets you get as soon as you make the required deposit. For example, on PokerStars, players can pick an option to get $30 free when depositing $20 or more.
They work just like no deposit offers. The only difference is that you need to deposit before claiming the extra funds.
⭐ Deposit Match Bonnuses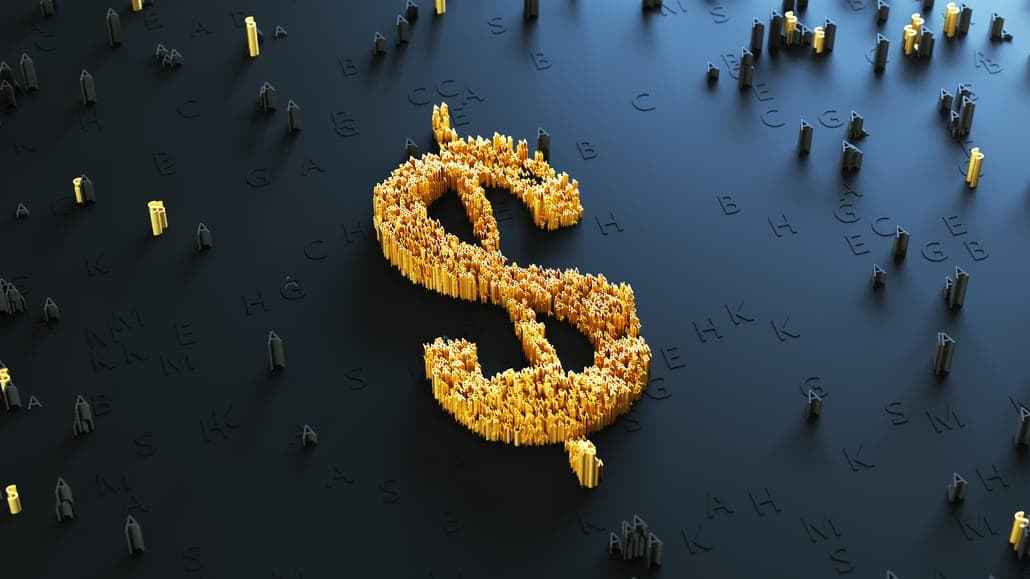 Finally, match bonuses allow you to get a full match on your deposit. So, if you deposit $100, you get another $100 to play with.
This sounds great, but the caveat is that you don't get this money fronted.
Instead, it is placed in the bonus account, and you unlock it in smaller chunks as you play and generate a rake.
For example, for a $100 bonus, you might get $10 released into your cash balance every time you pay $25 or $30 in rake.
All sites offering poker online for real money also offer some kind of bonus, but WPT Global really shines in this area.
It's up to you to decide what kind of a bonus you prefer and then factor that into your decision.
As a general rule of thumb, if you only have $10 or $20 to work with, you'll always be better served with a free play offer. But, if you're depositing $100 or $200, you want to go for a match bonus, as that's the best value for your money.
⭐ Real Money Poker Rakeback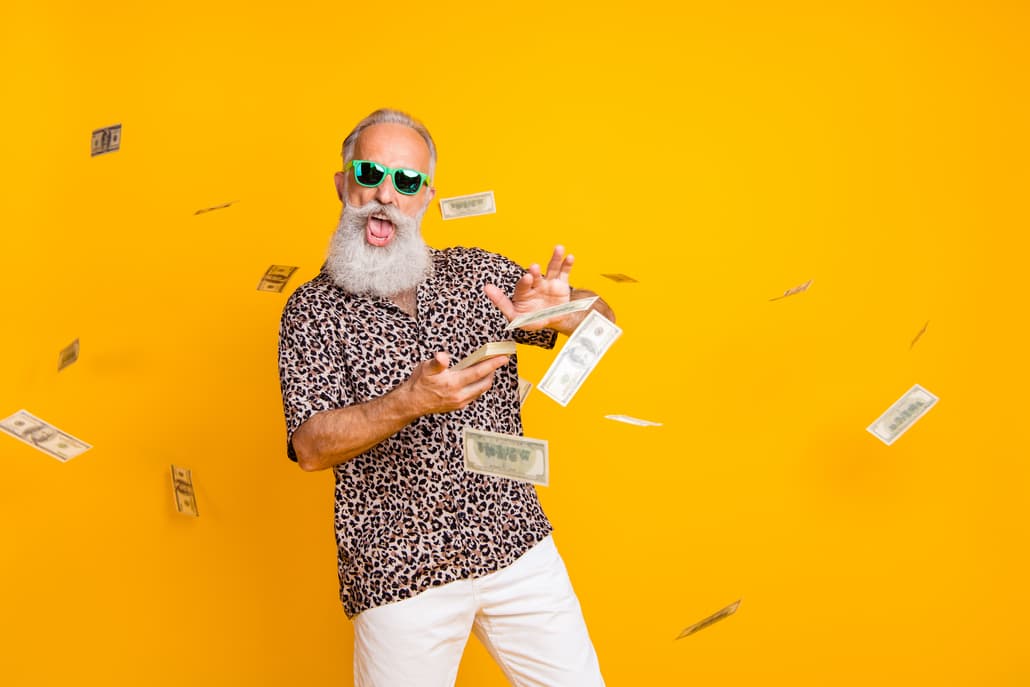 Rake is the poker site's cut for facilitating the games, be it tournaments or cash tables, and is probably one not-so-cool thing about playing poker online with real money.
The only exception to this could be if you decide to jump into free games and play online poker with friends. Other than that, you will have to pay the rake.
Every time you win a pot at a cash game, a small portion of that pot is taken out, and it goes to the poker room. There is no way to get around paying rake.
After all, sites and poker rooms are businesses, and they need to cover their expenses and make a profit at the end of the day.
However, the best real money online poker out there gives players a chance to get a percentage of their rake back.
This is known as rakeback, and there are many different ways in which it can be set up.
You might be paid back a straight-up percentage of your overall contribution, it might be done via the points' system where you can exchange points for cash or bonuses, or it could be something different entirely. For example, GGPoker has a unique rewards program called Fish Buffet and distributes rewards based on that.
How the rakeback works on a particular site isn't that important. What's important is finding a site that gives you a big cut of it back – the bigger, the better.
⭐ Freeroll Tournaments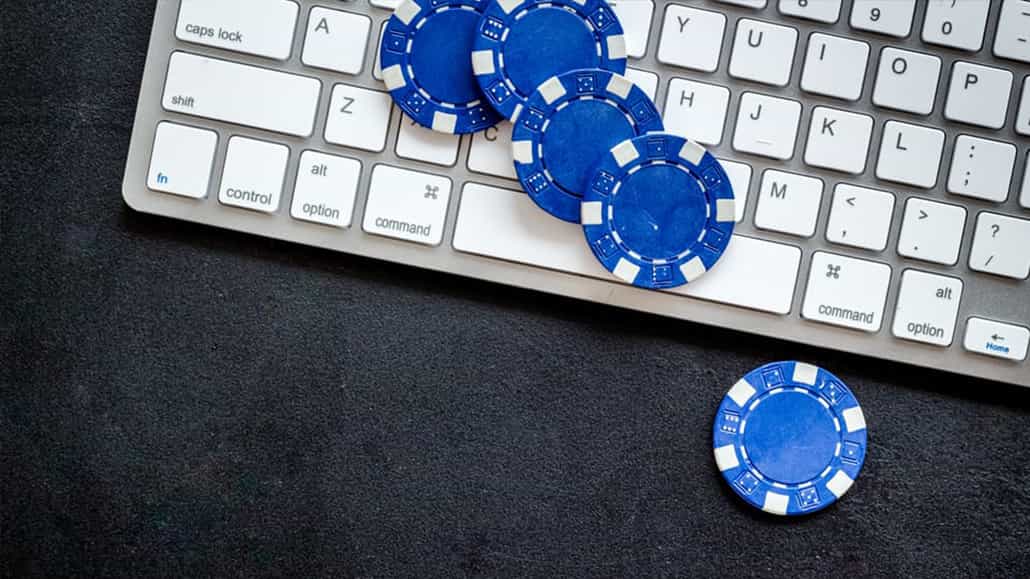 Back in the day, real money poker sites had heaps of great freerolls open to everyone. In 2022, you'll struggle to find freerolls worth playing if you just log into a random room.
However, many operators will give you access to exclusive depositor freeroll tournaments as a part of your welcome bonus, and these are actually worth playing.
Again, if you already have a big bankroll, these tournaments might not be worth your time. But if you only make the minimum deposit, the value for the money you get from playing in them is quite good.
Adding an extra $10 or $20 to a $10 deposit is a big deal, especially if you're adamant about building your poker bankroll from the ground up.
Poker Online Real Money Games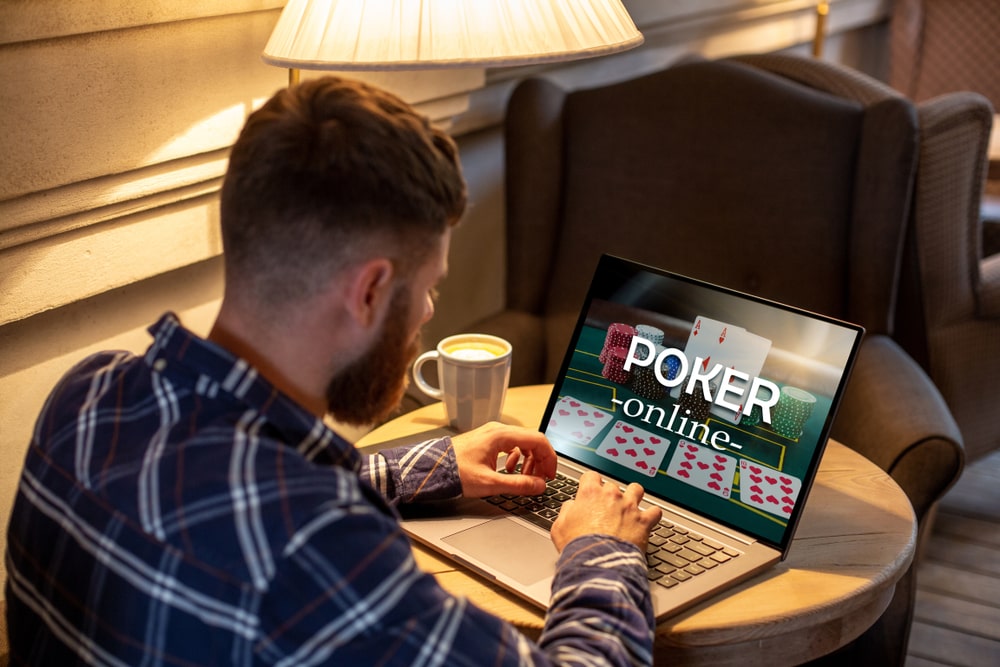 Knowing what kind of poker games online for real money you are looking to play is very important since this is one of the things you need to consider when picking the room.
Some excel in tournaments or jackpot sit and goes, while others have much more action in cash games.
Therefore, it is essential to know what you are looking for before joining a site, and we will go over the main real money game types to make this easier for you.
⭐ Multi-table Tournaments (MTTs) – King Of

Online Poker Games for Real Money
Multi-table tournaments are probably the most popular form of online poker games for real money, attracting amateurs and professional players alike. Featuring big fields and players of very different skill levels, MTTs provide an opportunity to turn a very small buy-in into a big payday.
All real money poker sites offer tournaments, with buy-ins ranging from just $1 (or less) to a few hundred or even a few thousand for special events.
Sites like PokerStars and GGPoker are the best picks for online poker tournaments real money players, as they offer regular series and major weekly events with big fields and massive guarantees.
On low to mid-stakes, games are beatable for decent ROIs, as there is a good mix of regs and recs, but the variance is quite big due to a sheer number of players.
Sites like 888poker offer good value for money as they still have solid guarantees but somewhat smaller fields and occasional overlays, especially at higher stakes ($50+ buy-ins). The situation is similar over at WPT Global as well.
Unibet probably isn't your go-to site for MTTs as they cater to recreational players and don't offer frequent big events. On the flip side, fields are much softer, and they do have occasional major online tournaments and satellites to their big live events, so it's a good way to qualify for live tournaments at a big discount.
⭐ Cash Games – Play Poker for Real Money Online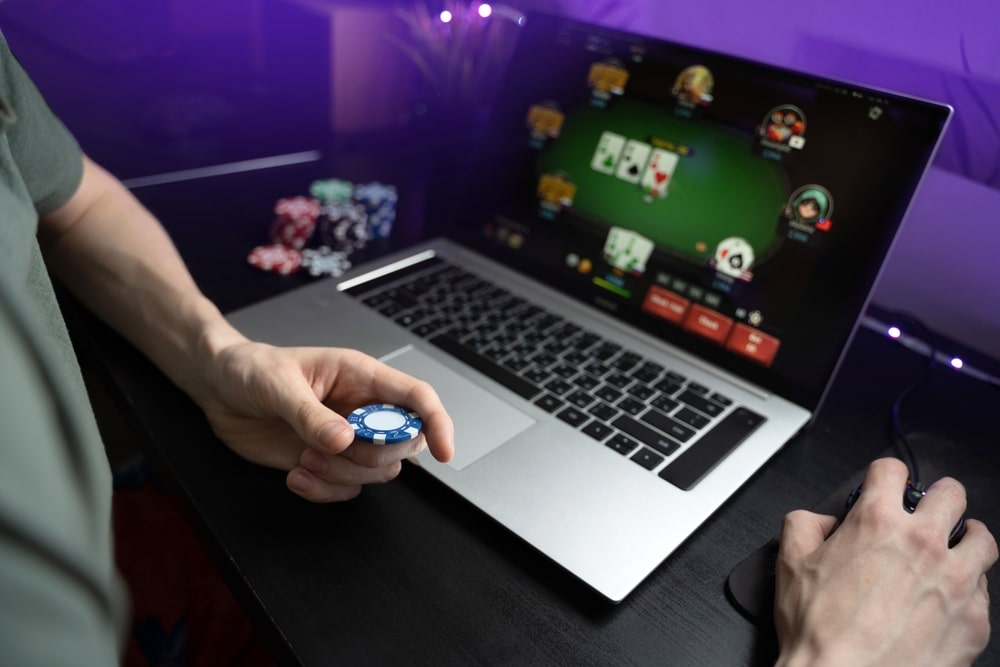 Cash games represent another major subcategory of online poker games. They are not as popular as MTTs, but they certainly attract players in big numbers. You'll find that all of the best real money poker sites feature a wide array of stakes, starting as low as $0.01/$0.02 and going up to $25/$50, with even higher games running on occasion.
Player traffic is very important if you are looking to play cash.
This is why big sites like PokerStars, GGPoker, and 888poker should be your go-to destinations if you want the ability to fire up multiple tables at the same time almost around the clock.
Smaller ones like WPT Global and Unibet don't have that many players around, so you might struggle to find enough action as you move up the stakes.
The big ones also offer fast-fold cash games where you can fold your hand as soon as you're dealt in and move on to the next one without waiting for others to act. These are:
Zoom Poker at PokerStars
SNAP at 888poker
Rush & Cash at GGPoker
In terms of difficulty, PokerStars games are probably the toughest around, and as soon as you move out of the micros, you'll have to face some tough opposition at the tables. GGPoker and 888poker still feature a solid mix of recreational and serious players, although you'll have to be sharp on your table selection game.
⭐ Jackpot Sit & Goes – Play Poker Online For Real Money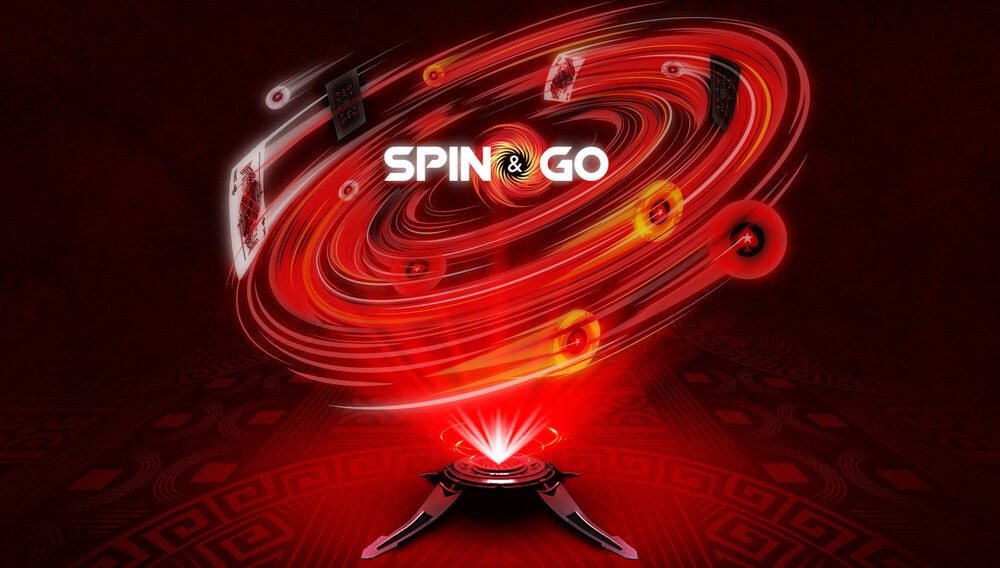 In recent years, different types of jackpot sit and goes have gained a lot of popularity, and it seems it's here to stay.
All major poker sites have their own variation of these with the potential for massive returns if you get extremely lucky:
PokerStars: Spin & Go – win up to 12,000x your buy-in with occasional higher max multipliers for special events and celebrations.
GGPoker: Spin & Gold – max multipliers up to 20,000x your buy-in and even higher for some buy-in levels.
888poker: BLAST – win up to 10,000x your buy-in
Unibet Poker: Hexapro – max jackpot of 1,000 times the buy-in
Across all sites, these games have some things in common. They're played in a three-handed format, and the winner usually takes all (except for the highest multipliers, where all players get rewarded). Blind levels are short, and the highest multipliers are extremely rare.
Despite the inherent variance of this format, many poker players have found a lot of success with it. While the skill element is somewhat reduced by randomness, as there is no way to know when a big one will go off, these games attract a lot of casual players hoping for a big score.
⭐ Sit & Goes – Dying Online Poker Real Money Game
At one point on the online poker timeline, sit and go tournaments were quite popular. From regular ones, over double-or-nothings, to hyper-turbos, sit and goes were the go-to option for many serious grinders.
Nowadays, however, these games are your least viable option.
Even on the biggest sites like PokerStars and GGPoker, you'll struggle to find the consistent volume. Players have simply moved on, and recs, who are at the heart of the poker economy, prefer formats like Spin & Go and Spin & Gold.
There is still some action at the heads-up tables, but the players you'll come across are mostly in the "shark" category, so if you're looking to make money, we'd advise sticking to other formats.
Payment Options – Best Online Poker Sites for Real Money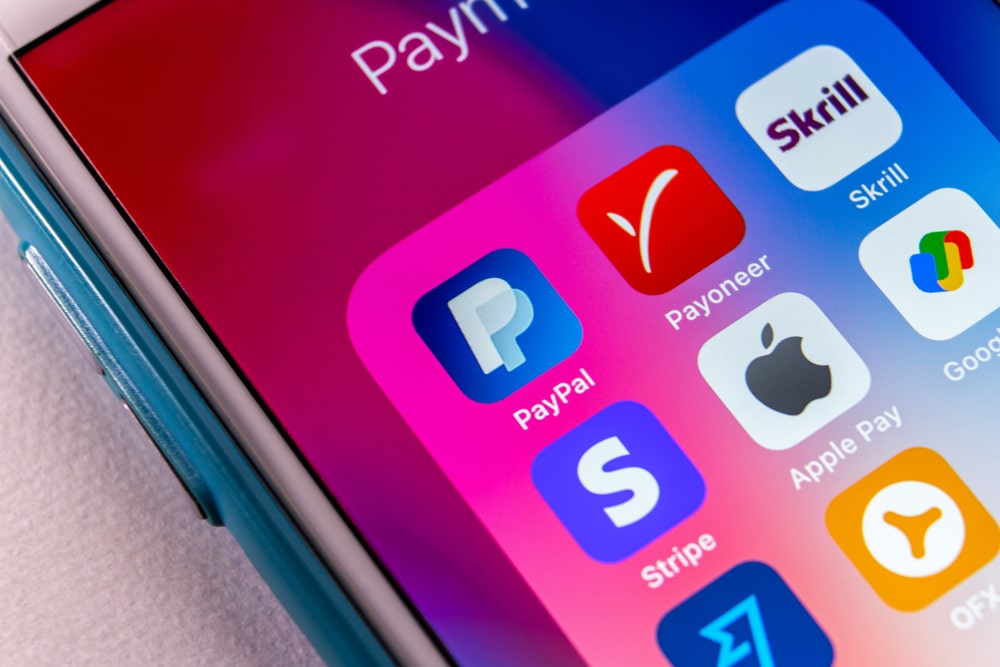 Real money online poker sites accept a wide range of payment options. The full list will depend on where you live and what methods are available in your jurisdiction, but you should have no problems depositing and withdrawing money.
Some of the most popular real money poker payment options include:
Visa
MasterCard
Skrill
NETELLER
PayPal
Bank transfers
Prepaid cards like Paysafecard
Checks
Mobile payment systems
Cryptocurrency
Many of these options are widely available. For example, almost all of the top poker sites accept major credit and debit cards like MasterCard and Visa. However, players on UK online poker sites can only use debit cards for deposits, while credit cards are not supported.
PayPal is another growingly popular option.
While still available only in a limited number of markets, more and more players can use PayPal for poker deposits and withdrawals. Where available, it is one of the fastest and safest methods for moving funds online.
Since many people already have PayPal accounts, connecting them to an online poker room is trivial. It'll take a few minutes to make a deposit, and withdrawals are usually very quick and extremely reliable. It is getting very popular even in big markets, and players can access this option even on Canadian poker sites.
A growing number of sites are accepting cryptocurrency deposits as well. While this is still not widely accepted, some major operators have decided to take the plunge. If you're looking for a big-name room accepting cryptos, GGPoker is your best bet.
Real Money Online Poker Licensing & Safety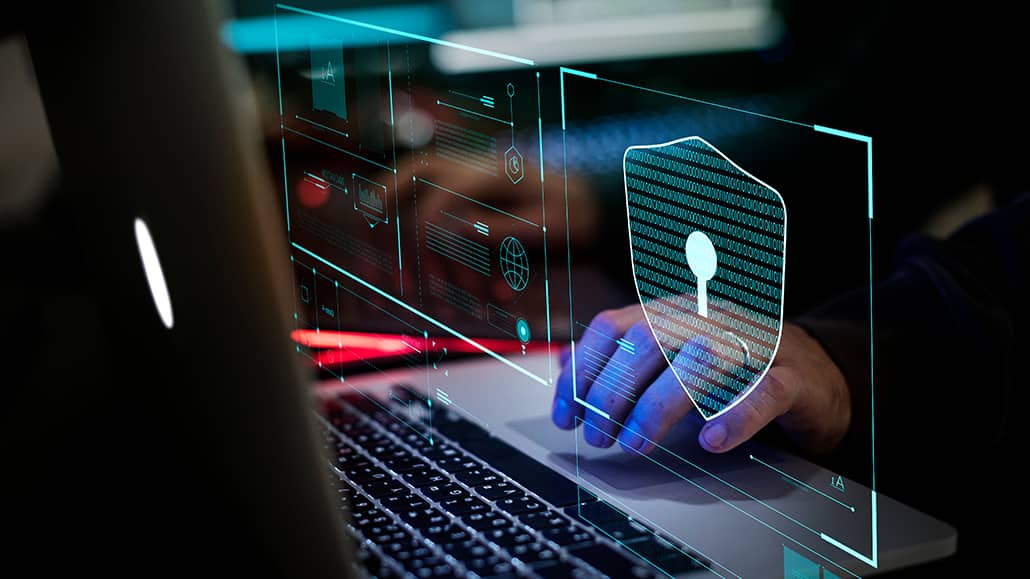 When playing real money poker, staying safe and sticking to reputable operators is paramount. All your skills at the tables won't help if a room decides not to pay you or vanishes into thin air one day with all the player funds.
There is always a certain degree of risk connected to keeping your money online and some factors you can't influence. That said, you can also do a lot to protect yourself.
The good news is that organizations like eCOGRA ensure the randomness of all games, so you should be happy to know that all top real money poker sites are audited by it.
Other than that, the first and most important thing when picking the site to play on is checking their licensing information.
⭐ Online Poker Licensing
In the online gambling world, there are a few independent organizations that issue licenses and ensure that the operators meet certain criteria in terms of safety and fairness:
Malta Gaming Authority (MGA) – the largest and most respected international licensing authority. Poker sites featuring these licenses are considered trustworthy and safe to play on.
Curacao – Curacao is another major licensing body, although it doesn't enjoy the same level of reputation the MGA does.
Kahnawake Gaming Commission – regulates the smallest number of sites of the three and is generally regarded as trustworthy, although sites licensed by this body have had their fair share of scandals.
On top of these international licenses, the best poker operators also have numerous local licenses issued by authorities in particular countries. Of these, the UK Gambling Commission (UKGC) enjoys the best reputation, and sites with this license are considered the safest by far.
If the site doesn't have any licensing information, you want to steer clear of it. Those operators that didn't even go through the trouble of obtaining a license are not the ones you want to trust with your funds. If you come across a site that talks about a big game but doesn't have a license, you should stay away. Trusting these sites with your money will rarely end well.
As long as you stick with reputable and known operators, you are as safe as it gets when playing online.
Advantages of Playing at Online Poker Real Money Sites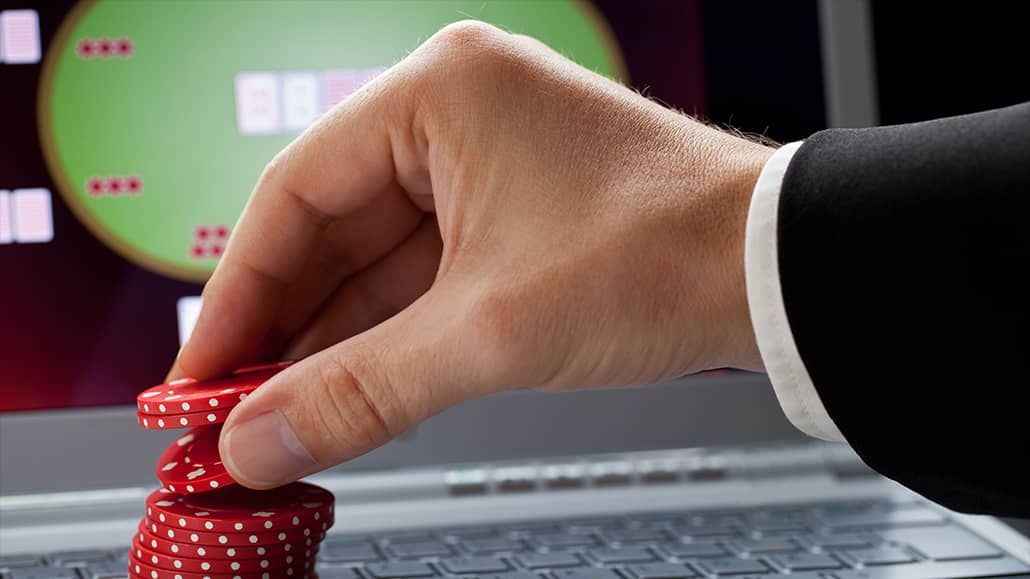 Let's start at the top and talk briefly about why you want to play for real money in the first place. If you're coming from free poker apps or friendly home games, you've probably realized that there is more to the game.
As much as you may love poker, the fact is that it's just not the same game when there is nothing on the line.
And that's the biggest advantage of playing online poker for real money.
⭐ Having fun and getting experience playing for real money
You'll get to experience the game in a much more serious way and will be able to see if you're able to rise to the challenge.
When there is no money on the line, every decision is trivial. Whether you make a big bluff or call an all-in, you're not risking anything at the end of the day.
So, the fundamental part of the game is lost in the process.
And the best thing is, you don't need to have loads of cash to play real money poker online. Unlike live card rooms, poker sites host games where you can buy-in for as little as $1 and tournaments you can enter for just $0.10.
⭐ Learning the proper strategy at real money online poker sites
Even at these lowest stakes, the quality of play will be infinitely better than at free games. This will allow you to learn new things, work on your mistakes, and grow as a player.
This is just the beginning, though.
Online real money poker sites and apps open the world of possibility. Many now-famous players have started with a small deposit and built their bankrolls, progressing through the stakes.
If you have the patience and the dedication to the game, you can turn this hobby into a profitable endeavor with a small monetary investment.
You'll still need to spend a lot of time learning, but there are plenty of free resources and poker training sites, so nothing can stop you if you decide to take it seriously.
Picking the Best Real Money Poker Site Online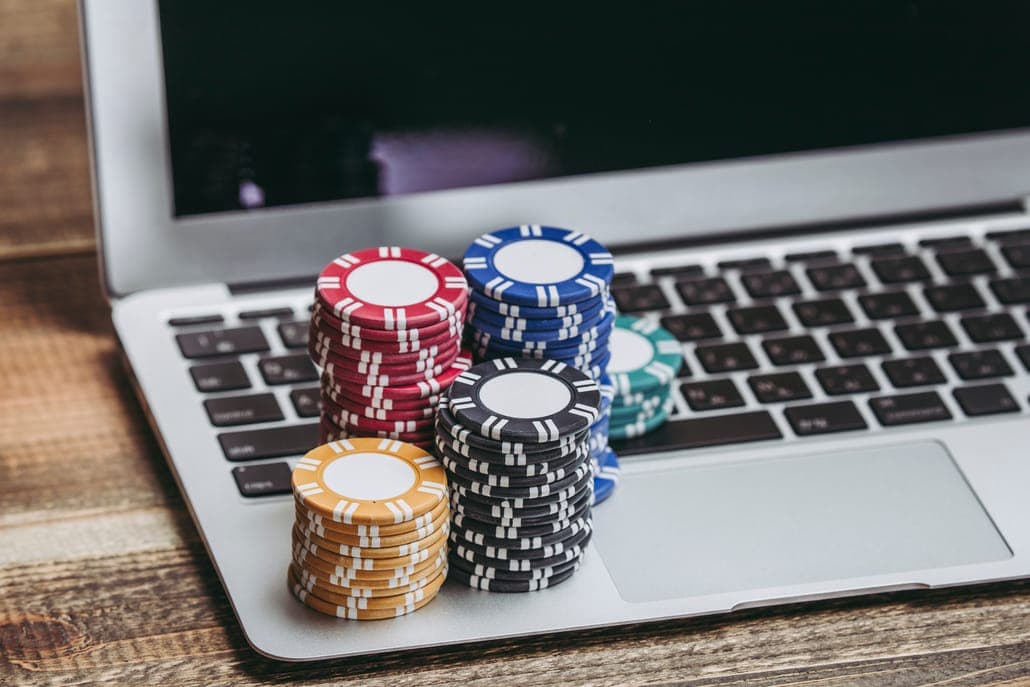 If you've done any kind of research, you probably know there are dozens of online poker sites out there. On top of that, they all seem pretty similar if you don't know exactly what you're looking for.
So, before you even start thinking about your decision, figure out what it is that you're looking for:
What games do you want to play?
How much money you're willing to put on the line?
Do you want to be able to play on your phone?
Are you looking to play primarily for profit or fun?
I'll now go through this checklist and address every item on it. Hopefully, it will provide you with some answers on your journey to find the best online poker real money site that meets your needs and expectations.
⭐ Game Selection
Poker is a term that encompasses many different game variations, types, and subtypes. But, for this guide, we'll keep it simple. If you're just starting, you're probably weighing your options between cash games and tournaments.
If tournaments are your game of choice, your best bet is to look for a big site with many players and large MTTs.
For example, PokerStars has long been the king of tournament action. If MTTs are what you're after, you can't go wrong here.
Of course, there is plenty of cash game action on PokerStars as well, but games are, on average, quite tough, even at the smallest of limits. So, if you want to have the best chance of building your bankroll from a small deposit, a room like 888poker might be a better pick.
There is still plenty of online Texas Hold'em real money action around the clock, but the competition won't be as tough.
⭐ Your Initial Bankroll
The whole point of playing real money poker online is to be able to win some money. To do that, you'll need to risk some money of your own.
How much cash you can set aside for your endeavors will play a big role in choosing the best poker site for you.
If you can only afford a small deposit, you'll be better off signing up with a room that offers a generous free play bonus and plenty of freerolls, so check our list to find the best deals.
If you can make a more substantial deposit, you should focus on the site where you can get a big match bonus and a solid loyalty program. That way, you'll be getting the best value for your money.
⭐ Playing Real Money Poker on Your Phone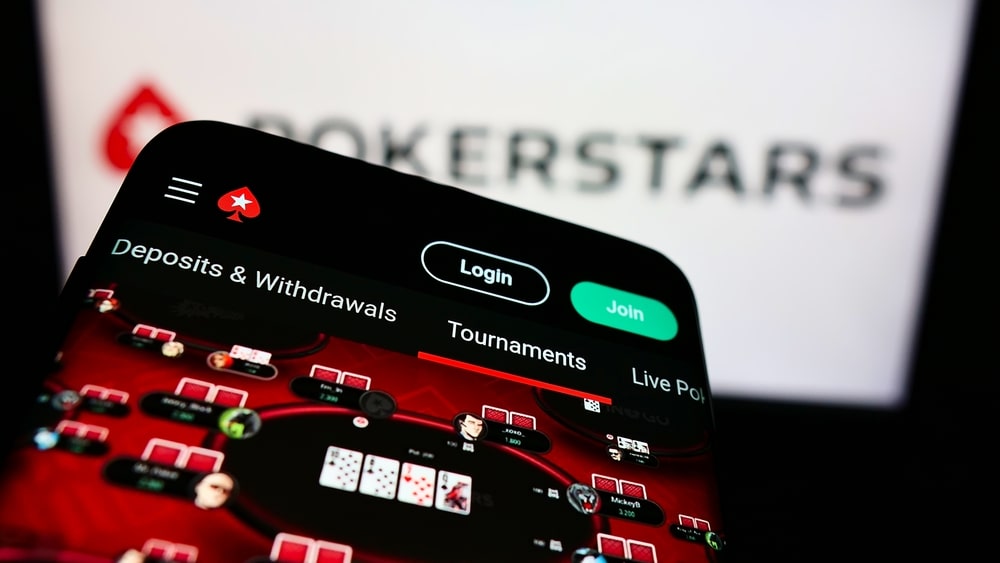 In this day and age, we're all very attached to our phones. Like it or not, it's just how it is. But, if you also want to play poker on your mobile device, you'll need to find a room that offers the best real money poker apps.
Surprisingly, not all poker sites do, so this is something you should research well.
Of course, big-name operators like 888, PokerStars, and GGPoker all have top-of-the-line apps for Android and iOS, so these are always a safe bet.
But if you want to play on a smaller site, you'll need to read some reviews and perhaps even ask around on poker forums to find out how good their mobile solution is.
⭐ Fun vs. Profit
Nobody plays real money poker online with the idea of losing money, but having fun is just more important to some players.
Before you decide, you need to figure out what category you're in.
It's often easier to make money on a smaller site like Unibet Poker or WPT Global.
The games are way softer there, and you're still playing on a safe and reputable site.
The downside is that you won't have as much variety. Cash game traffic might be low, there might be a limit to the number of tables you're allowed to play, and tournament guarantees aren't as generous. Some of these things can be quite frustrating at times.
If you just want to have fun, perhaps get better, and don't mind breaking even or losing a bit for a while, you'll be better served at a larger, better-known poker site.
On the other hand, profits will be better in smaller rooms, especially those offering sportsbooks and online casinos. You'll often come across gamblers happy to give over their money in exchange for some excitement on the felt.
At the end of the day, it all depends on your needs and preferences, but I am sure that this guide helped you to understand what to look for. If you are still not sure, take a look at our real money online poker sites recommendations at the top of this page, and you won't go wrong with any of these.
FAQ – Real Money Online Poker