If you have only played on free poker apps or joined a friend's home game, you're probably itching to try the game for real money.
Congratulations, you've caught a poker fever!
Poker is such a great and versatile game that it has something to offer to people from all walks of life.
The good news is there are many great real money poker sites in 2022.
Top Online Poker Real Money Sites
No matter where you live, you should have no problems playing online poker for real money, and we will help you pick the best option for you.
We will start by listing top poker rooms based on various metrics, and then move to explian how we pick those and what you need to look for if you decide to do the research yourself. 

GGPoker has been the fastest-growing real money poker site in recent years. Taking advantage of a vacuum that was created at one point, they came out as the operator that understood the players' needs and offered the platform that quickly gained huge popularity.
One of the biggest appeals of GGPoker is the soft cash game tables.
When the room first started to come up, it offered some of the softest action you could find, which naturally attracted players from left and right.
Read the full GGPoker review here.
These days, games are no longer as soft, but they're still quite a bit softer than what you'll find on PokerStars, their biggest competitor at the moment.
The top-quality platform is another thing that all real money players appreciate about GGPoker. It is one of the best, if not the best, poker software available at the moment.
We're not talking just about visual elements, which are really great, but also about all the different options, features, and the fact that all of this doesn't come at the expense of playability.
Everything runs smoothly, and there are no annoying disconnects that many poker sites suffer from.
If there is one downside of GGPoker, that's the fact they're not available in many countries.
With the regulation changing significantly in recent years, the operator has gone down the licensing path, leaving many markets until they get all of their ducks in a row.
Luckily, GGPoker has licenses in all major jurisdictions in Europe, which allows them to maintain great player traffic and offer some pretty hefty tournaments.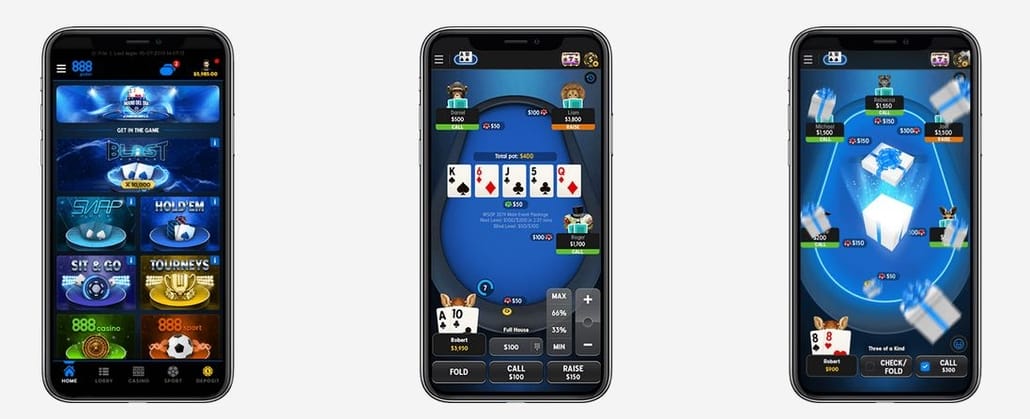 Despite heavy competition, 888poker remains one of the best picks if you want to play poker for real money. This wholesome poker platform offers something for everyone and features a great selection of stakes across MTTs and cash game tables.
The revamped 888poker software offers a top-quality experience that you will enjoy whether you play just for fun or you're a serious player with clear goals.
Read the full 888poker review here.
You'll have no problems with deposits or withdrawals as the operator supports a wide range of payment options, making it very easy to move the money around. You'll also find the list of supported payment options by countries to help you with the decision.
While 888 may not be the biggest real money poker site out there, this room brings the perfect balance between serious and recreational players and offers the kind of tournaments and promotions that fit both sides of the spectrum.
Add to all of this a generous signup bonus, and there is clear value to be had here. If you don't have an account with 888poker, we recommend you make one today and see what this room has to offer. We can promise you won't be disappointed in any way.

When it comes to real money poker, PokerStars needs no introduction. One of the longest-standing poker sites around, this operator has become synonymous with real money games on the internet.
Over the years, PokerStars has become the clear leader in online tournaments. With their rich daily schedules, big weekly guarantees, and major series with seven and eight-figure prize pools, they've been the number one pick for all MTT players worldwide.
Featuring many international and local licenses, PokerStars is also one of the safest and most regulated poker sites, which plays an important role when actual money is at stake.
The number of supported payment methods is quite solid as well, covering all the major credit and debit cards, various e-wallets, and numerous local options available in certain countries and jurisdictions.
The operator is on a constant mission to improve its offering.
Read the full Pokerstars review here.
They've recently proved this by revamping their rewards program, giving players opportunities to get a much higher percentage of their rake back.
With all this, it's no surprise that PokerStars has the highest player traffic out there, which means you'll never struggle to find a game. From micro-stakes to nosebleeds, the action is always hot.
The only caveat is that the room attracts some of the best players, so as you move up the stakes, you'll have to face tough competition.

GGPoker has been the fastest-growing real money poker site in recent years. Taking advantage of a vacuum that was created at one point, they came out as the operator that understood the players' needs and offered the platform that quickly gained huge popularity.
One of the biggest appeals of GGPoker is the soft cash game tables.
When the room first started to come up, it offered some of the softest action you could find, which naturally attracted players from left and right.
Read the full GGPoker review here.
These days, games are no longer as soft, but they're still quite a bit softer than what you'll find on PokerStars, their biggest competitor at the moment.
The top-quality platform
Partypoker – Join Multiple Live Event Satellites

Over the years, partypoker has been one of those sites that have been up and down. The operator managed to pick up some traction when PokerStars decided to lower player rewards years ago, but they didn't quite keep the momentum.
Still, as far as safe and regulated real money poker sites are concerned, you can't go wrong with Party.
This is one of the safest, most reputable, and most trusted rooms that has proven time and time again they have the players' best interest at heart.
If you're looking for value, you'll find it with their generous welcome package, offering something for recreational and serious players alike.
There is also the operator's rewarding VIP program designed to acknowledge the value the grinders bring to the table.
You won't find the same traffic here as on PokerStars or GGPoker, but there are still plenty of games going on around the clock.
If you're into tournaments, partypoker has been known to organize many major events over the years, and they have no plans to stop any time soon.
One thing that the room should work on is the software. Although they've made some serious progress in this department, the partypoker software still feels somewhat outdated, especially compared to other major players out there.

In poker, game selection is king. Many of the best players will tell you that winning, in the long run, is just as much about finding the soft games as it is about learning the poker strategy.
In this sense, Unibet Poker stands out as the real money site with some of the best and softest games around.
Several years ago, the company decided to create a poker product geared exclusively towards recreational players.
This means there is no poker software, no mass multi-tabling, and no taking advantage of weak players.
But this isn't to say that Unibet Poker doesn't have a lot to offer to good players as well.
The standard of play on the site is very low, which means that a serious player will be able to make a lot of money even while playing only a few tables at the time and without using a HUD.
Other than this, Unibet is a huge brand, which means you can rest assured your money is in safe hands and there is nothing shady happening behind the scenes.
We'd definitely recommend Unibet for those players new to the game. Your bankroll will last much longer, and you won't have to deal with nearly as many sharks.
Advantages of Playing at Real Money Poker Sites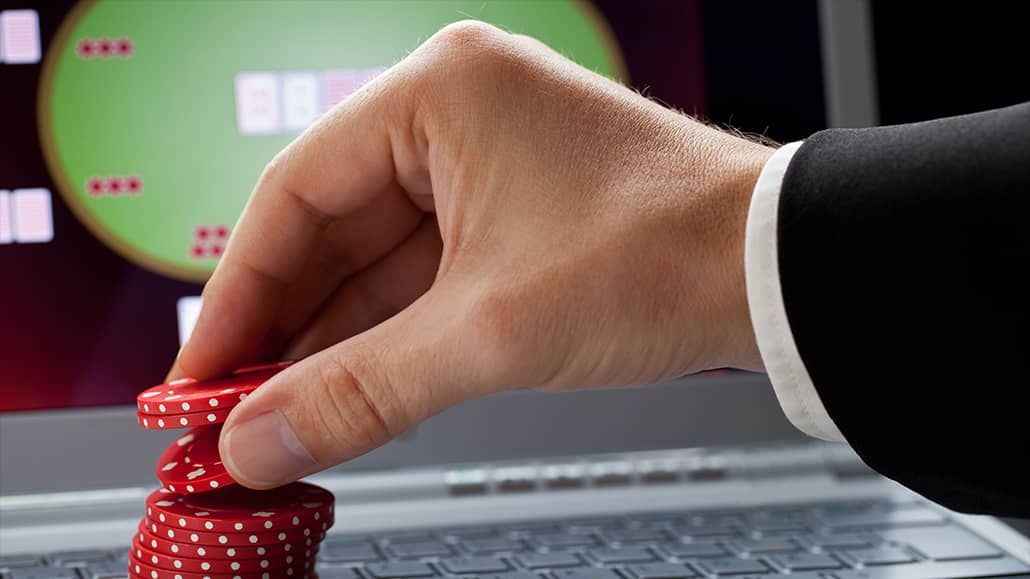 Let's start at the top and talk briefly about why you want to play for real money in the first place. If you're coming from free apps or friendly home games, you've probably realized that there is more to the game.
As much as you may love poker, the fact is that it's just not the same game when there is nothing on the line.
And that's the biggest advantage of playing online poker for real money.
You'll get to experience the game in a much more serious way and will be able to see if you're able to rise to the challenge.
When there is no money on the line, every decision is trivial. Whether you make a big bluff or call an all-in, you're not risking anything at the end of the day.
So, the fundamental part of the game is lost in the process.
And the best thing is, you don't need to have loads of cash to play real money poker online. Unlike live card rooms, poker sites host games where you can buy-in for as little as $1 and tournaments you can enter for just $0.10.
Even at these lowest of stakes, the quality of play will be infinitely better than at free games. This will allow you to learn new things, work on your mistakes, and grow as a player.
This is just the beginning, though.
Online real money poker sites and apps open the world of possibility. Many now-famous players have started with a small deposit and built their bankrolls progressing through the stakes.
If you have the patience and the dedication to the game, you can turn this hobby into a profitable endeavor with a small monetary investment.
You'll still need to spend a lot of time learning, but there are plenty of free resources and poker training sites, so nothing can stop you if you decide to take it seriously.
Picking the Best Real Money Poker Site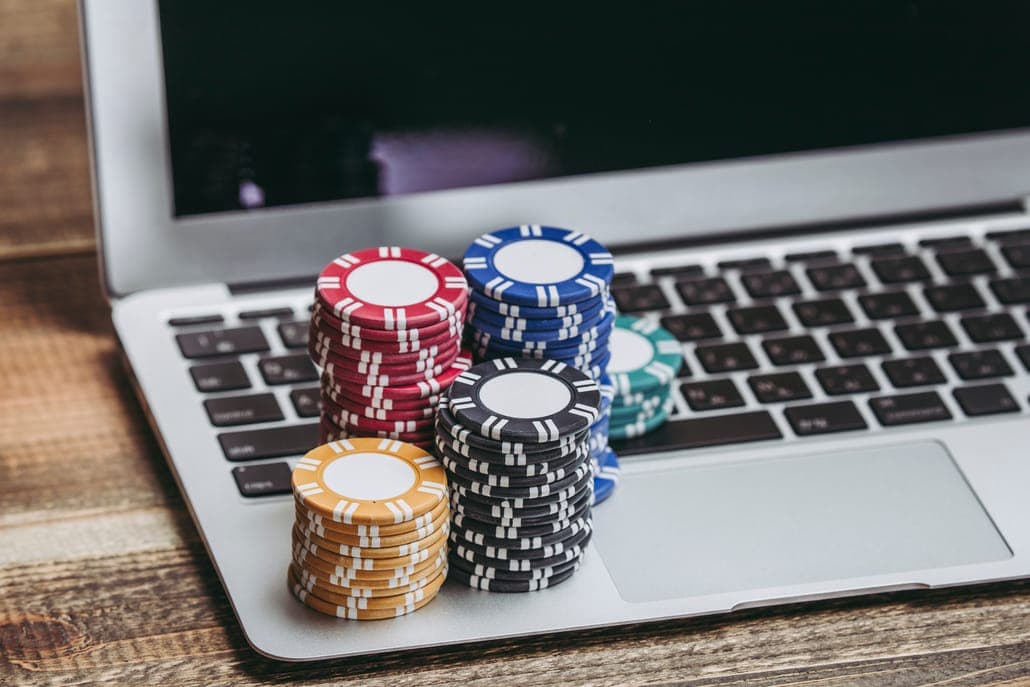 If you've done any kind of research, you probably know there are dozens of poker sites out there. They all seem pretty similar if you don't know exactly what you're looking for.
So, before you even start thinking about your decision, figure out what it is that you're looking for:
What games do you want to play?
How much money you're willing to put on the line?
Do you want to be able to play on your phone?
Are you looking to play primarily for profit or fun?
I'll now go through this checklist and address every item on it. Hopefully, it will provide you with some answers on your journey to find the best online poker real money site that meets your needs and expectations.
Bonuses & Rakeback: Making Most Out of Your Real Money Online Poker Experience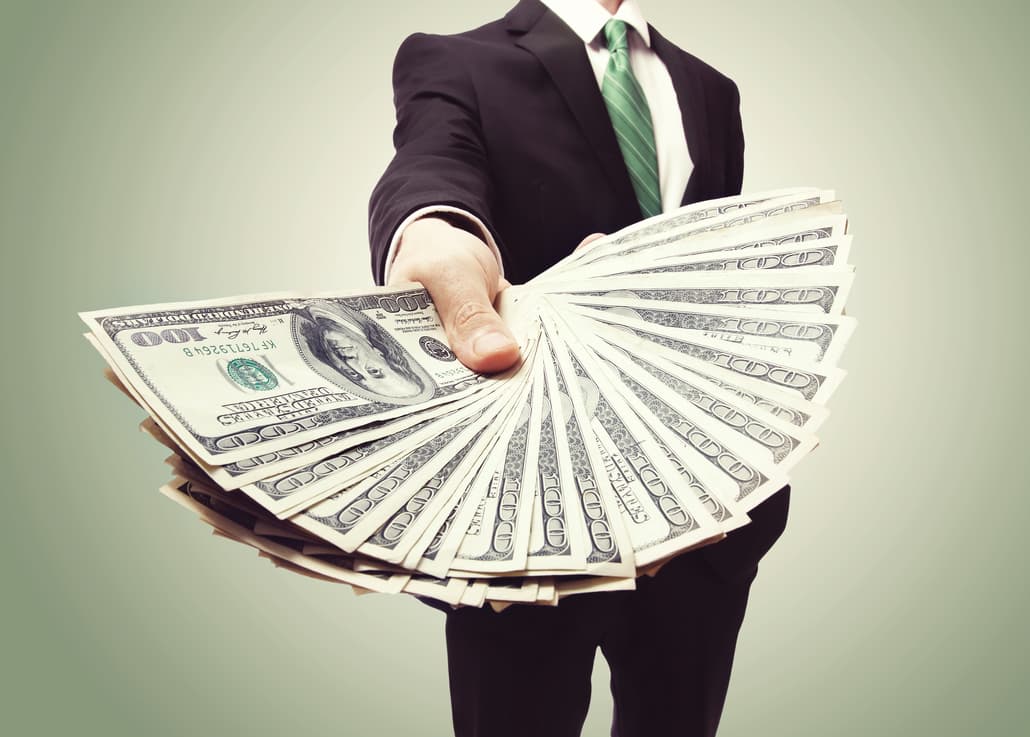 I've briefly mentioned bonuses a few passages back, but these are really important when choosing where to play, so they deserve a section of their own.
In a nutshell, real money poker bonuses help boost your bankroll.
A good bonus gives you extra funds to play with, so there is hardly ever a reason to play without a bonus if you have a choice.
There are three main groups of bonuses you'll come across at different poker sites:
No deposit bonuses
Free play bonuses
Deposit match bonuses
Freeroll tournaments
Without further ado, let's dive into these so that you can see what would be the most suitable option for you.
No Deposit Bonuses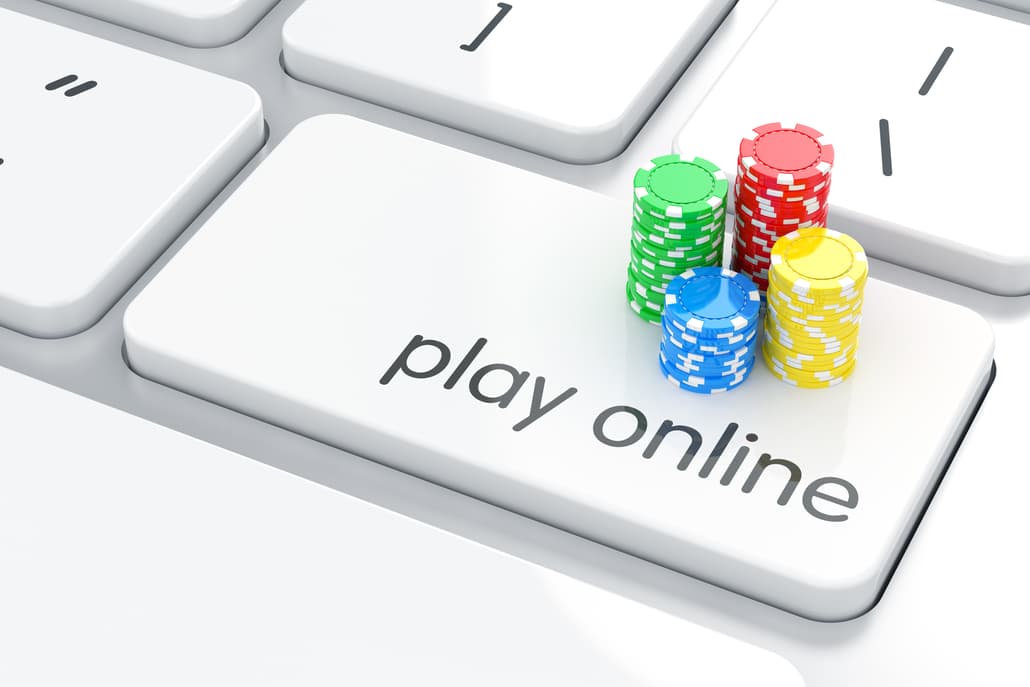 No deposit bonuses are clearly the most coveted ones. As the name suggests, this is free money you get from the site just for signing up.
Lately, these offers have been quite scarce, but we secured a deal with 888poker to give our players $20 when they open an account through us, so if you don't have a bankroll, this could be a great way to start one.

Usually, no deposit poker bonuses come as a mix of cash and tournament tickets that you can use to join the games.
There are some cashout restrictions, but is nothing to worry about if you just want to play.
By the time you accumulate enough money to merit a cashout, you'll have easily cleared all restrictions.
Free Play Bonuses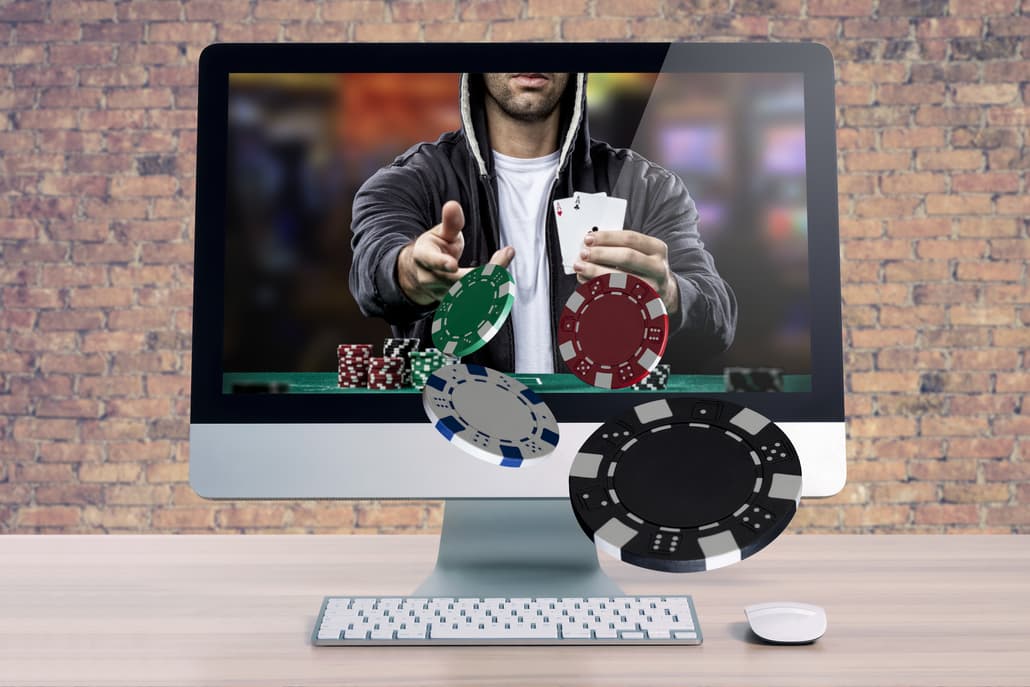 Free play offers usually come in the form of extra cash and tournament tickets you get as soon as you make the required deposit. For example, on PokerStars, players can pick an option to get $30 free when depositing $20 or more.
They work just like no deposit offers. The only difference is that you need to deposit before claiming the extra funds.
Deposit Match Bonnuses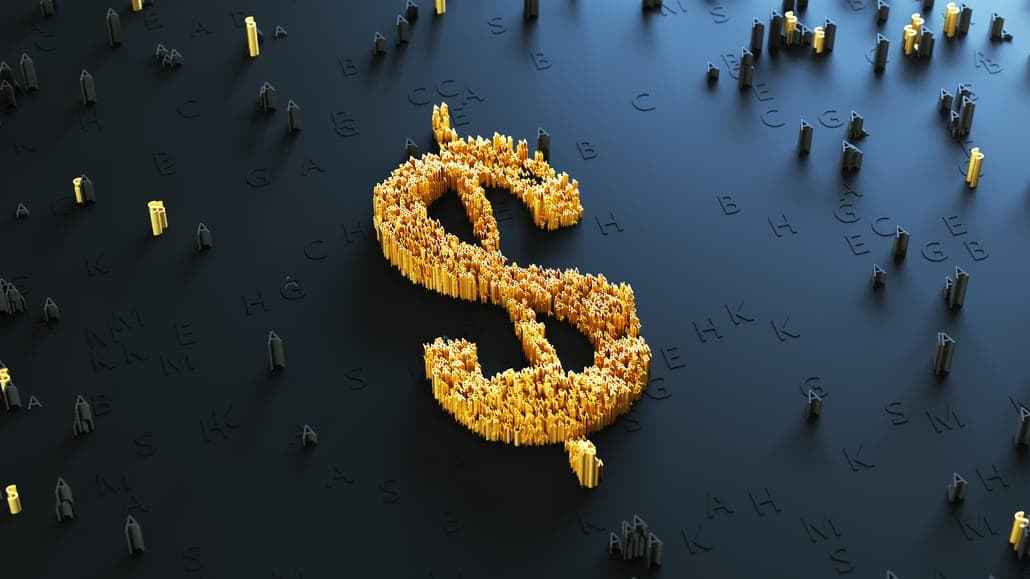 Finally, match bonuses allow you to get a full match on your deposit. So, if you deposit $100, you get another $100 to play with.
This sounds great, but the caveat is that you don't get this money fronted.
Instead, it is placed in the bonus account, and you unlock it in smaller chunks as you play and generate rake.
For example, for a $100 bonus, you might get $10 released into your cash balance every time you pay $25 or $30 in rake.
All sites offering poker online for real money also offer some kind of a bonus.
It's up to you to decide what kind of a bonus you prefer and then factor that into your decision.
As a general rule of thumb, if you only have $10 or $20 to work with, you'll always be better served with a free play offer. But, if you're depositing $100 or $200, you want to go for a match bonus, as that's the best value for your money.
Freeroll Tournaments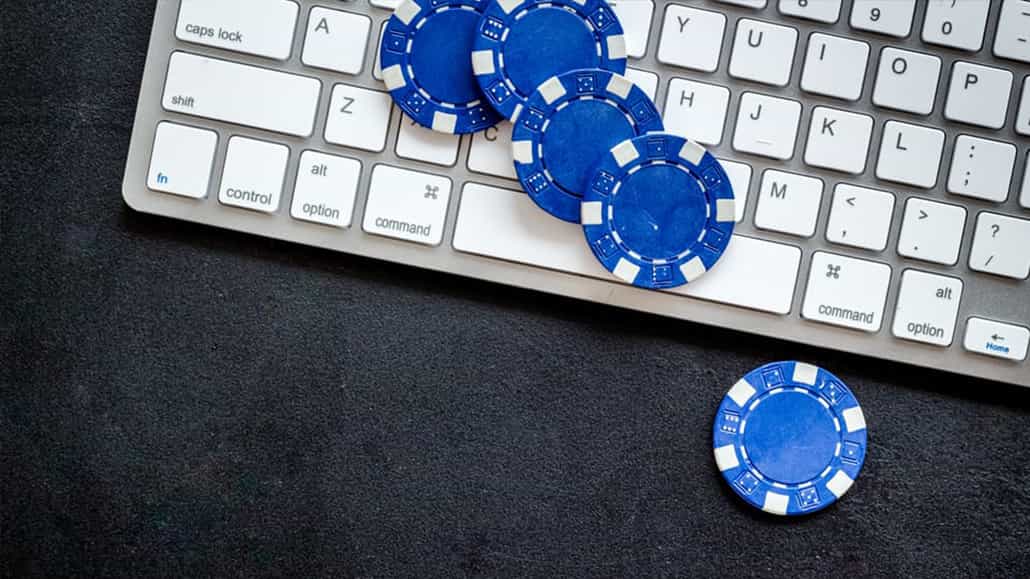 Back in the day, real money poker sites had heaps of great freerolls open to everyone. In 2022, you'll struggle to find freerolls worth playing if you just log into a random room.
However, many operators will give you access to exclusive depositor freeroll tournaments as a part of your welcome bonus, and these are actually worth playing.
Again, if you already have a big bankroll, these tournaments might not be worth your time. But if you only make the minimum deposit, the value for money you get from playing in them is quite good.
Adding an extra $10 or $20 to a $10 deposit is a big deal, especially if you're adamant about building your poker bankroll from the ground up.
Real Money Poker Rake and Rakeback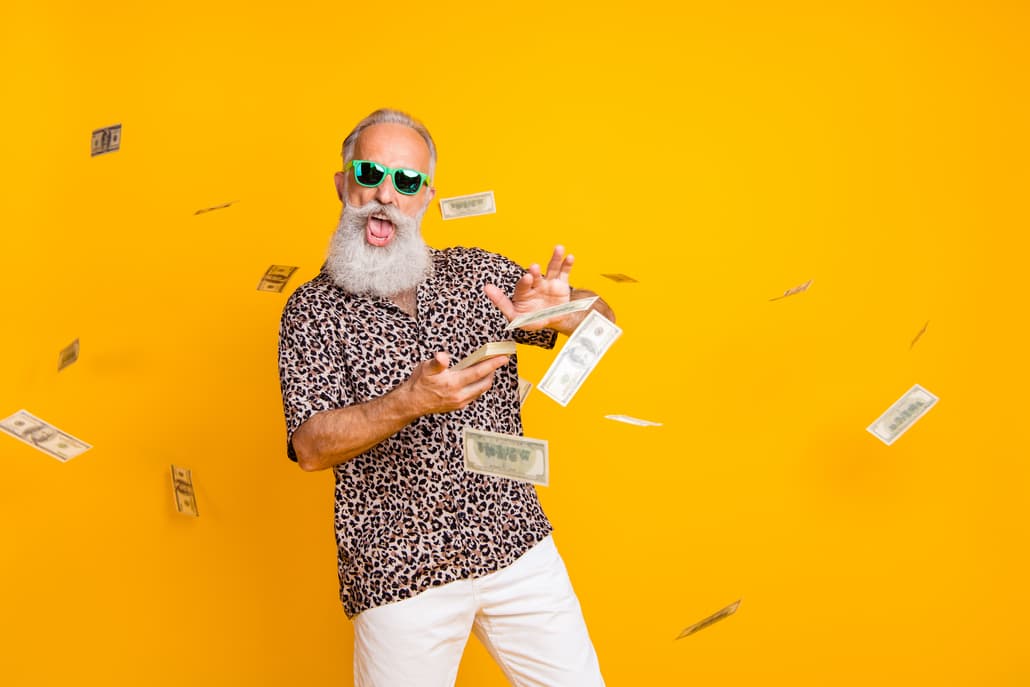 Rake is the poker site's cut for facilitating the games, be it tournaments or cash tables, and is probably one not-so-cool thing about playing real money poker.
The only exception to this could be if you decide to jump in free games and play online poker with friends. Other than that, you will have to pay the rake.
Every time you win a pot at a cash game, a small portion of that pot is taken out, and it goes to the poker room.
There is no way to get around paying rake.
After all, sites and poker rooms are businesses, and they need to cover their expenses and make a profit at the end of the day.
However, the best poker sites out there give players a chance to get a percentage of their rake back.
This is known as rakeback, and there are many different ways in which it can be set up.
You might be paid back a straight-up percentage of your overall contribution, it might be done via the points' system where you can exchange points for cash or bonuses, or it could be something different entirely.
How the rakeback works on a particular site isn't that important. What's important is finding a site that gives you a big cut of it back – the bigger, the better.
While beating the rake in lower stakes is a task on its own, if you stick to an operator that gives you 50% or more of that rake back, you'll be able to offset that problem and maintain a much healthier bankroll.
A good rakeback plan is especially important if you want to play cash games.
If you put in a big volume and play a big number of poker hands, you'll end up paying a lot of rake.
When you get a sizeable portion of it back, it feels like your efforts are rewarded, and they are, in a way.
For example, let's say that the house takes just $0.01 on average out of every pot you play. After 1,000 hands, that amounts to $10. If you can get $5 of that back, it's one full buy-in for NL5, which is quite a substantial boost if you regularly grind these stakes.
Staying Safe Playing Real Money Online Poker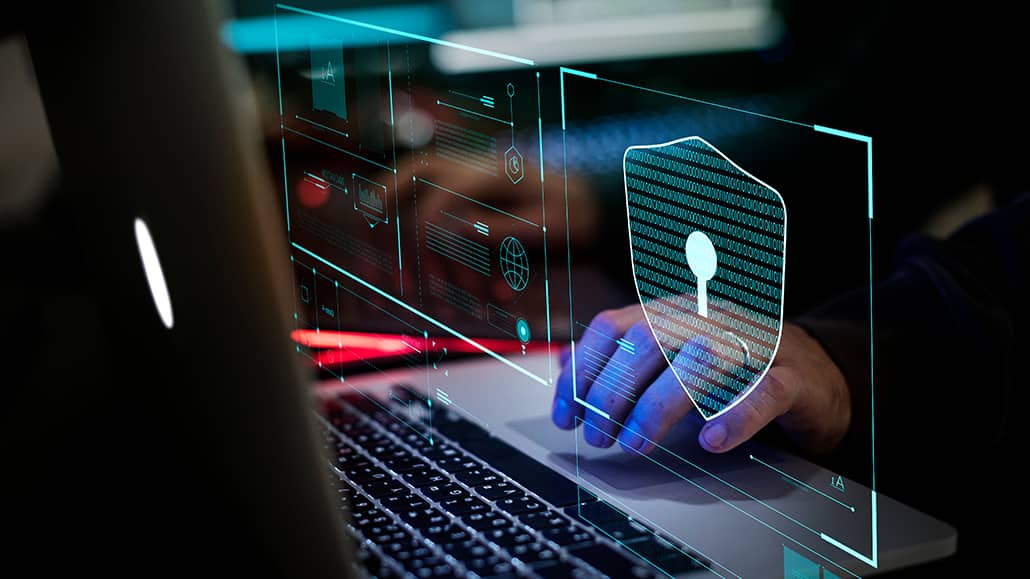 One last thing that I need to mention in this guide to the best poker sites is that you always have to stay alert and safe.
While there are many great poker sites out there, even more aren't so great, and it's not always easy to tell the difference. Some rooms will promise great bonuses and a huge rakeback to get you to deposit and play.
But when the time comes to cash out, the problems will start. This isn't the situation you want to find yourself in, especially if you've managed to build a nice bankroll, so you should stay on vetted sites, like the ones we recommend here.
There is nothing wrong with shopping around and looking into new real money poker sites that can perhaps offer more. However, you need to exercise caution when doing so.
First of all, always look for operators licensed by trustworthy bodies, like the Malta Gaming Authority (MGA) and the UK Gambling Commission (UKGC).
Sites with these licenses are likelier to be genuine and reputable operators who run things by the book.
Conversely, if you come across a site that talks about a big game but doesn't have a license, you should stay away.
Trusting these sites with your money will rarely end well.
Learning how to play the game well and studying Texas Holem strategy is just one side of online poker. Knowing how to pick the best sites and protect yourself is equally as important.
Hopefully, the tips and advice on this page will help you on your poker journey. Real money online poker can be a lot of fun and very profitable if you do it right, so take your time. The games and poker sites aren't going anywhere!
Real Money Online Poker FAQ