Maryland Live Poker Room Review – Visit Baltimore's Premier Poker Destination
I love casinos, and I especially love a good casino. That's why I'm telling you when you're next in the Maryland area looking for an action-packed game of poker, then Maryland Live poker room is where it is at!
Poker players in the Maryland area rejoiced in 2012 when live poker was legalized, and the Maryland Live Poker Room truly fills the void that was once there and then some.
Maryland Live Poker Room Review
If you have been to poker rooms in Las Vegas and visited stops like Wynn poker room or others, then you know Vegas does everything a bit bigger and better than most other poker destinations.
However, if Maryland Live Poker Room were on Las Vegas Boulevard, you wouldn't think that it was out of place, it is absolutely huge, 15,000 square foot huge to be exact.
Maryland Live Poker Room boasts that it offers action around the clock, and how can you argue with that when the room is home to fifty, that's right FIFTY, poker tables.
So, it is guaranteed that there will always be a poker game running that suits your needs, so you can scratch that itch to play poker.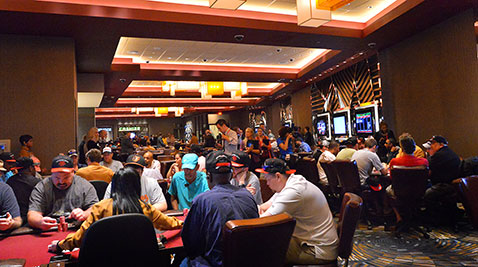 And what does give it that Vegas-Esque like feel is the tableside food and drink option, built-in USB charges suitable for whatever gadget you have and other services.
There are even multiple masseuses in the establishment, so even after the most grueling of sessions, you're only the snap of the fingers away from instant relaxation. What more could you ask for?
Maryland Live Cash Games
Now that's enough flirting with the Maryland Live Poker Room, it's time to tell you about the cash games that run there, and I guarantee that you will not be disappointed. This is a hill I am willing to die on.
It is without a shadow of a doubt that Maryland Live Poker Room's cash games are some of if not the best cash games in the entirety of Baltimore, let alone Maryland.
The stakes for No-Limit Hold'Em vary from the modest $1/$3 to the high stakes of $10/$25, so however sharp your poker skills are, there will be a game that is just right for you.
Another plus point about the varying in stakes is that the lower stakes cash games become more recreational poker player friendly.
Because higher stakes games are readily available such as the $10/$25, this means there are fewer serious players stuck at $2/$5, for example.
This is not to say that you will crush at these stakes, but it is something to consider if you're feeling particularly brave at taking a shot at $2/$5, which are increasingly becoming more "reg" heavy.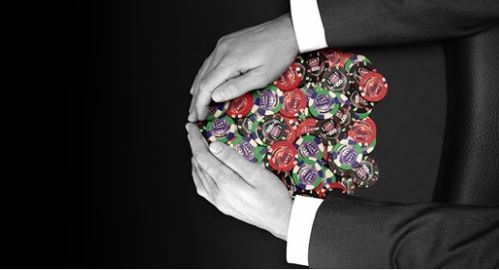 For regular NLHE games, you will find:
$1/$3 No-Limit Texas Hold'Em
$2/$5 No-Limit Texas Hold'Em
$5/$10 No-Limit Texas Hold'Em
$10/$25 No-Limit Texas Hold'Em
And if you prefer different poker variants other than No-Limit Texas Hold'Em, then the Marland Live Poker Room does not disappoint either. Other games that also run 24/7 are:
$4/$8 Limit Texas Hold'Em
$2/$2 PLO
And the following cash games are available if you fancy a go at:
$4/$8 Limit Omaha 8-or-Better
$8/$18 Mixed
$20/$40 Limit Texas Hold'Em
$5/$5 Pot-Limit Omaha
$5/$10 Pot-Limit Omaha
$10/$10 Pot-Limit Omaha
Now you tell me there is not a cash game at Maryland Live Poker Room that isn't making you salivate at the mouth like a hungry dog eyeing up a T-Bone steak.

If that's not enough, then these additional high hand bonuses should be the cherry on top:
High Hand bonus: $200 every 30 minutes from Sunday to Friday from 10am to 1am
Late-night high hand bonus: $100 every 30 minutes from 1am to 10am
Another great thing about Maryland Live Poker Room is that it is connected to the Bravo Poker App so you can track and see how many games are running and whether or not there is space for you at the table.
This is great because it saves you a load of time doing nothing waiting for a seat to become available.
Maryland Live Tournaments
Maryland Liver Poker Room also offers multiple daily tournaments with varying buy-ins and guarantees. In your typical month, tournaments will run daily with entry fees differentiating from $45 to $200 plus.
See, I told you that Maryland Live Poker Room offers something for every type of poker player, you're going to have to start believing me from now on.
Another aspect of what makes playing poker tournaments Maryland Live enjoyable, for me anyway, is that the poker tournaments all have one hour late registrations.
So, whether your journey by plane, train, or automobile is a tad late, you know you've got ample time to jump in the tournament.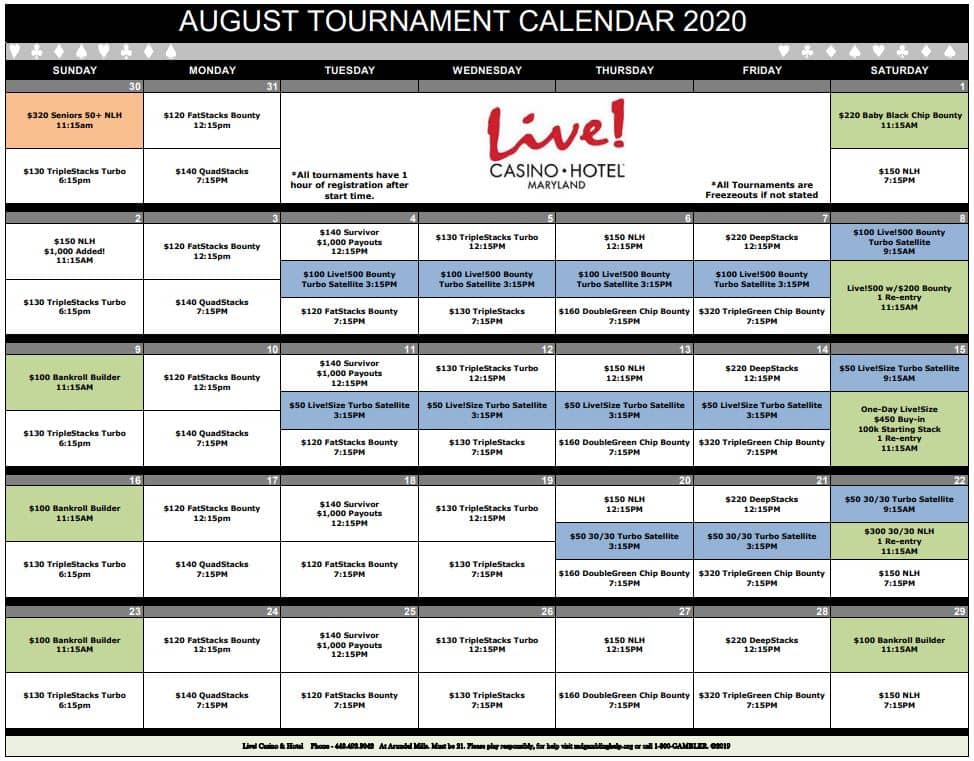 You may also find Sit-n- Go's running, which is great if you're short on time and cash games aren't your bread and butter. Buy-ins vary from:
Although I would recommend contacting a supervisor at Maryland Live to see if there is a Sit-n-Go running.
What also makes the Maryland Poker Room a special place to visit is that it is home to a stop on the World Poker Tour.
So when the WPT is in town, you know you can expect bigger buy-in events, but of course, that always means bigger and more mouth-watering prize pool guarantees.
This should bring you to comfort that you know you'll be playing cards in a legitimate establishment that is thought highly of by the poker industry and even the best poker players.
This means that you will know that you will be looked after regardless if you are playing the smallest stakes or highest. All poker players should be able to feel safe when they play, and the Maryland Poker Room will make you feel at home.
Maryland Poker Room Parking
I hate paying for parking, hate it, hate it, hate it! It just really boils my blood and can change my mood from good to bad very quickly. Hey, maybe I am just a snowflake, who knows.
Luckily, if you are like me, parking at Maryland Live Casino and Hotel is not going to send to an early grave due to a parking-related aneurysm because it is FREE!
Well, the self-park garage is at least, but that is fair enough. If you're laissez-faire regarding spending money on parking, then Maryland Live offers a top valet service that will keep your vehicles safe and secure while you have just won a four-figure pot with nine high.
If you're going to show nine high bluffs, then I recommend going the valet route, so any annoyed poker players can not take out their frustration on your vehicle.
Maryland Live Casino Games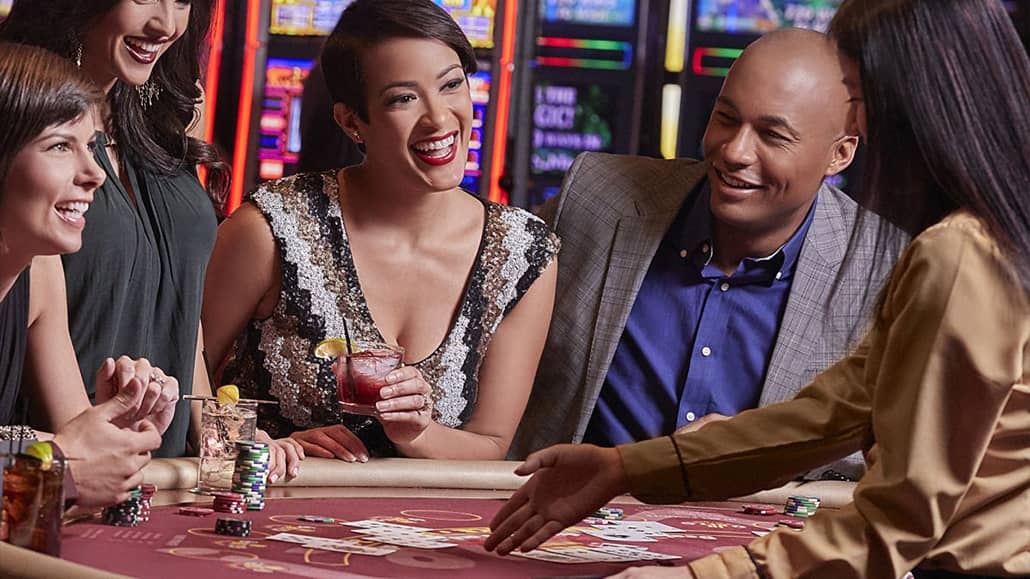 Name your game and place your bets. Thrill-a-minute action is just one play away. Well, that's what Maryland Live Casino says on their website, and to be honest, I can not find a reason to disagree with this statement.
Now, I told you the poker room is huge, but the casino in its entirety is astronomical.
150,000 square feet (that's almost three full American football fields) of flashing lights and sounds of someone hitting the jackpot will welcome once you first walk in.
And with more than 200 live-action table games, you know you are not going to be bored and find that table game you have always wanted to play.
It truly is impressive what table games are available, but what else do you expect from one of the premier casinos in the country.
Maryland Live Casino games on offer include some of your favorite online casino games such as:
Blackjack
Roulette
Craps
Four Card Poker
Mississippi Stud
Criss Cross and many more
If you're not sold by my description, then listen to others. There is a reason why Maryland Live Casino and Hotel has been voted again as the best casino in the region, with first-place awards or Craps and Blackjack, for example.
Maryland Live Casino and Hotel – What to know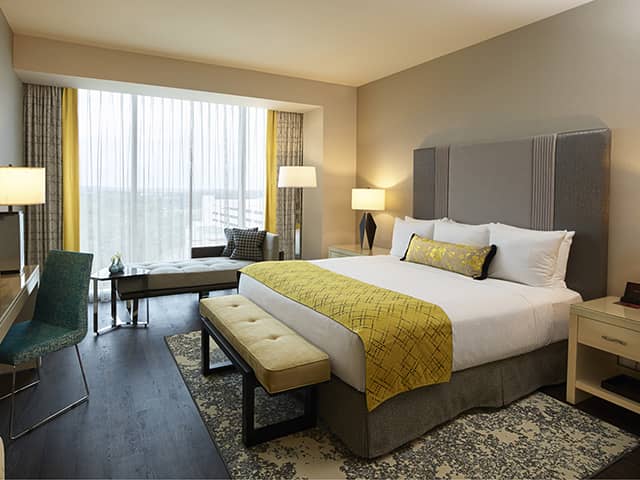 If you've got a trip lined up in the Maryland region, then you should not want to stay anywhere else. It is Anne Arundel County's only AAA four-diamond rated hotel.
If you are staying at Maryland Live Casino and Hotek then you can expect to enjoy:
Award-winning accommodation, including 310 luxury rooms
The Live! Spa
World-class dining such as Zagat #1 rated steakhouse, The Prime Rib, David's, Bobby's burger place and so much more
There's also a plethora of nightlife to participate in. There's nightly entertainment at:
Live! Centre Stage
The R Bar
The Lobby Bay
The Hall @ Live, which is a 4,800 seat, three-story multi-use concert and event venue.
The acts that you can see at Maryland Live also live up to the billing. Headline performers you can see for the remainder of 2020 include Josh Groban and Wu-Tang Clan – those are two ends of the same spectrum, looks like my 'Most Listened To' Spotify playlist.
The variety that is, I want to make it very clear I do not have any Josh Groban on my Spotify playlists.
Now, if we were living in a non-covid19 world, then I would say that the Spa is a must too, but for the time being, it is currently closed. Maybe you could take your better half for a pampered weekend next year while you are in the pit, just a thought perhaps.
Maryland Live Casino – Keeping You Safe Against Covid-19
As we are in living through a pandemic, at the time of writing this, I feel that it is my duty and only fair to let you know how Maryland Live Casino will keep you safe while you are a guest there.
You will be glad to know that most amenities are open but for the time being the following amenities are closed:
Live! Spa
Shop Live!
David's
Lobby Bar
8 at Luk Fu
Luckies
Morty's Delicatessen
R Bar
Orchid Bar
Self Service Machines
Valet
Live! Promo Booths
Live! Box Office
Live! Entertainment
Albeit, this could cause a dent in your plans, but you must remember this is for your safety and others. The better we follow social distancing, the quicker things will go back to normal. It really is that simple.
On Arrival
Each guest will queue for screening before being allowed into Maryland Live Casino and Hotel. You'll be reminded about social distancing and should have an ID ready for screening.
Screening
Masks covering the mouth and nose are mandatory, sorry guys and gals I don't make the rules. A non-contact temperature check will then be done, but if your temp is or over 100.4 degrees Fahrenheit (38 Celcius) then, you'll be asked to leave.
Beverage Service
Beverage service is restricted to active gamers seated at a slot machine, table game or poker table, and drinks are only available via a cocktail server or through the MyLiveRewards mobile app.
Final Thoughts: Maryland Live Poker Room is a Premier Poker Destination
Maryland Live Poker Room lives up to its five-star rating and does not disappoint in the slightest.
Maryland Live Poker Room is the elite poker destination in the Baltimore region for poker players of any skill set.
Either you are playing poker for a living or just for fun, whatever your bankroll or poker variant of choice, Maryland Live accommodates all players from all walks of life.
With weekly tournaments and home to a stop on the World Poker Tour, you know you're in good hands should any issues arise needing the floor to get involved.  As an additional bonus, players can receive very enticing comps and take advantage of the casino's great benefits.
And if you ever get tired of table games or the poker room, then you can kick back and relax at one of the many shows that Maryland Live Hotel and Casino offers.