Best West Virginia Online Poker Sites 2023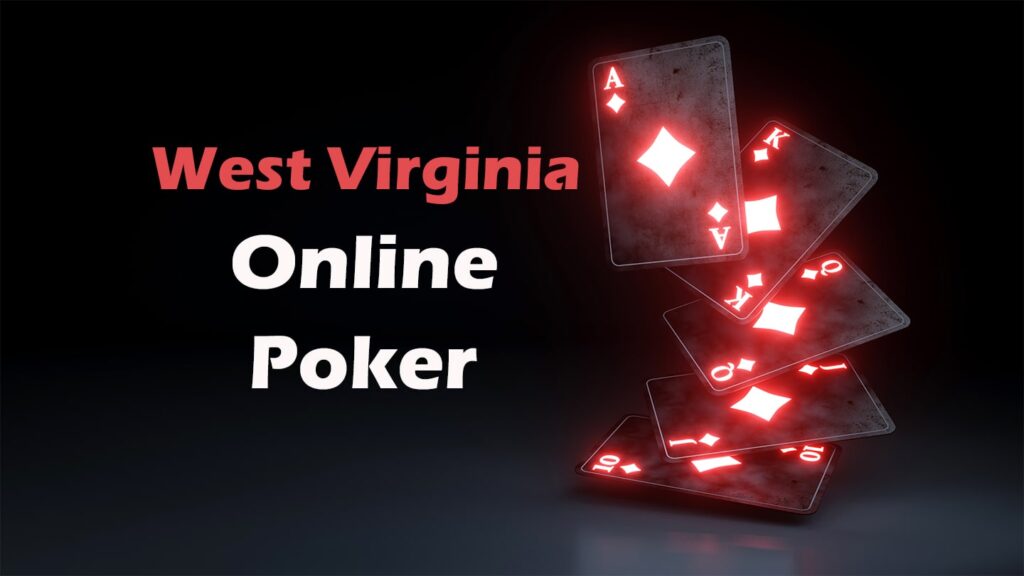 Online poker in West Virginia has been regulated since March 2019. The law regulating WV online poker was passed together with the one allowing online casinos in the state. However, while several online casinos have launched in WV since 2020, there are still no active poker sites in the state.
Despite creating a legal environment for online poker, WV got no interest from any major operators, probably due to its small population. After several years, things are about to finally change, as West Virginia joined the Multi-State Internet Gaming Agreement (MSIGA).
This means that the state has agreed to allow player-sharing with other states in the agreement – New Jersey, Nevada, Delaware, and Michigan, creating the potential for a much healthier ecosystem. This latest development has made WV a much more attractive option for potential operators.
At the moment, things are in a state of flux, as there are no active online poker sites in WV as of yet. However, in the coming month, we fully expect to see at least one or two rooms going live in the state, most likely with platforms combining players from other jurisdictions they operate in.
West Virginia Online Poker Sites
Although none of the top poker sites are currently open to WV residents, it seems the status quo is about to change in the next few months. A few major companies have shown renewed interest in this market with the news of the MSIGA signing, and these are the most likely candidates.
BetMGM Poker WV

Of all US poker sites, BetMGM Poker is the most likely candidate to set up shop in West Virginia. The company already has a presence in the market with its online casino and sports betting products, so it would only be a matter of adding the poker platform to the mix.
It is important to note that BetMGM Poker is active in Michigan and New Jersey, so the new BetMGM Poker WV room could combine player pools from all three states. These factors certainly make the room a very likely candidate.
On the other hand, BetMGM is still to combine its MI and NJ player pools, and it seems the operator is waiting for the right moment to do so. Potentially, the launch of the BetMGM Poker WV platform could be that moment, bringing players from all three states together.
PokerStars West Virginia

PokerStars is another operator present in all regulated states except for Nevada and Delaware. They are also the only room to take advantage of Michigan joining the MSIGA to bring together their player pools from MI and NJ.
The operator reacted very positively to the news about West Virginia joining the MSIGA, indicating that they could be setting their sights on the market now that it can offer some decent liquidity.
Unlike BetMGM, though, PokerStars isn't active in the state with its online casino, so the process to set things up could be somewhat longer but not prohibitively complicated.
WSOP West Virginia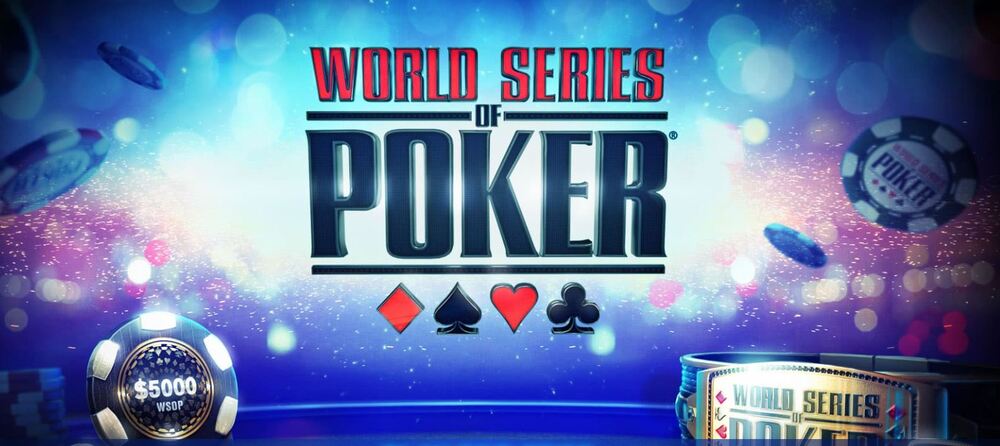 Right now, WSOP.com is the only poker operator present in all regulated states and combines player pools from NJ, NV, and DE. The operator is still to link up its Michigan platform to the rest of the network, but this will likely happen in the near future.
This makes WSOP another potential candidate for a WV launch. The operator ignored the market before since there was no interest in it from other sites, but now the situation is different.
Since the room is present in every other state, it would be odd for them to pass on West Virginia, even if only for branding purposes. Plus, with the ability to link player pools from all five states, the combined platform could have massive traffic.
Run It Once Poker WV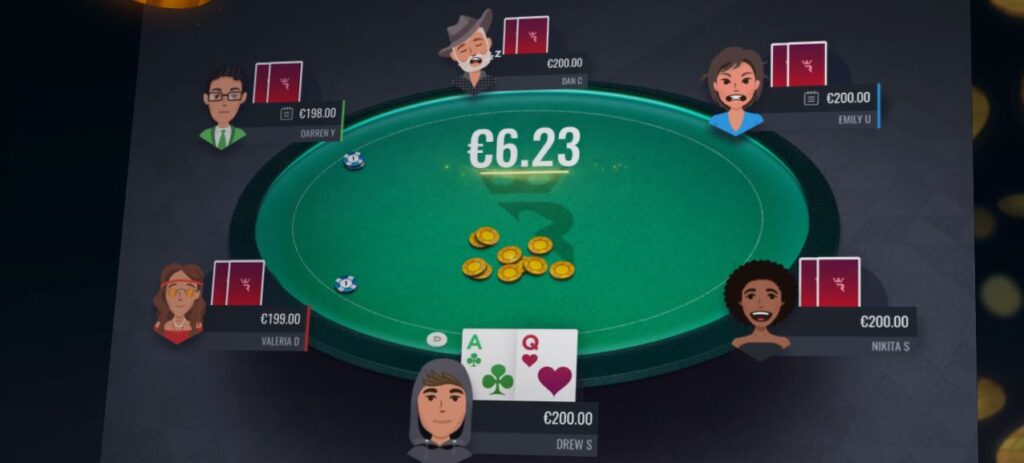 One WV poker site that could come as a surprise of sorts is Run It Once Poker. Once an operator in the ROW market, Phil Galfond's Run It Once moved to the US and partnered with Rush Street Interactive, a company behind the well-known BetRivers brand.
RIO Poker is still not active in any of the US states, and there is a chance they might use West Virginia as the launching ground. With the state now in the MSIGA, this move would make sense, as they could continue building their network in other states.
Of course, the idea of RIO Poker WV is just speculation at this point, but the company is expected to launch its first US poker site in the near future, and a brand new market could be an excellent choice for it.
Types of Online Poker in West Virginia

Regardless of the number of WV online poker sites launching in the coming period, we have enough information from other states to have a pretty good idea of what options will be available at the launch.
West Virginia poker players will have access to a range of tournaments and some quality MTT action from the get-go, especially if the site(s) that go live start off with combined player pools.
This will provide enough liquidity right from the start, allowing WV players to join the action immediately. We expect the traffic to be very solid, which is crucial to the success of WV online poker.
WV Online Poker Tournaments

The variety of tournament options will depend on what sites go live in West Virginia. If PokerStars WV launches, players can probably look forward to a strong daily schedule and some online series to kick things off.
Joining the combined player pool of NJ and MI, PokerStars WV would give players access to some of the best, largest daily and weekly poker tournaments in the US. They could join series like USCOOP and play for large prize pools despite the small state population.
A combined BetMGM Poker platform could offer a solid tournament schedule as well, but we don't have any firm evidence to go by. The operator is still to combine any of its player pools across state lines, so we don't know exactly what the combined platform would look like. However, it is unlikely that the room will go live in WV unless it is able to bring everything together first.
So, the good news for West Virginia online poker is that the site will likely go live with shared liquidity, opening doors for large tournaments with big guarantees. The bad news is that it may take a bit longer to set everything up, but an extra month or two of waiting will certainly be worth it.
Cash Games at WV Poker Sites

Good traffic at Texas Holdem cash game tables is one of the most important things for any poker site. On its own, West Virginia doesn't have a big enough population to support constant action, which is why poker rooms stayed out.
Now that WV is a member of the MSIGA, player traffic is no longer an issue, and sites should have no problems maintaining games around the clock.
Looking at the action in New Jersey, Michigan, and Nevada, West Virginians will be joining a strong player pool where games between $0.01/$0.02 and $2/$4 never dry out. All sites feature NLHE and PLO poker games, and PokerStars also offers some more exotic variations like Five Card Draw and Mixed Games.
Of course, the addition of WV to the mix will be beneficial to players from other states in the pool, as it will help create an even better, stronger network, showing once again the importance of the MSIGA and how US poker states working together is good for everyone involved.
Signing up With WV Online Poker Rooms

Signing up with licensed and regulated US poker sites is one of the simplest tasks in the whole process, and West Virginia isn't an exception. Since the state has regulated online gambling for a while now, there are no secrets to the signup process:
Pick the site you want to play at
Visit the site and click the "Join" or "Sign Up" button
Fill in the registration form with your personal information
Check your email for the confirmation link
Click the link to activate your account
While there could be some small differences between individual operators, the signup process is mostly uniform. When the main sites launch in the state, you will likely have access to very valuable poker bonuses.
Just make sure to enter your correct information and double-check for any spelling mistakes, as you'll eventually need to verify your identity.
West Virginia Mobile Poker Apps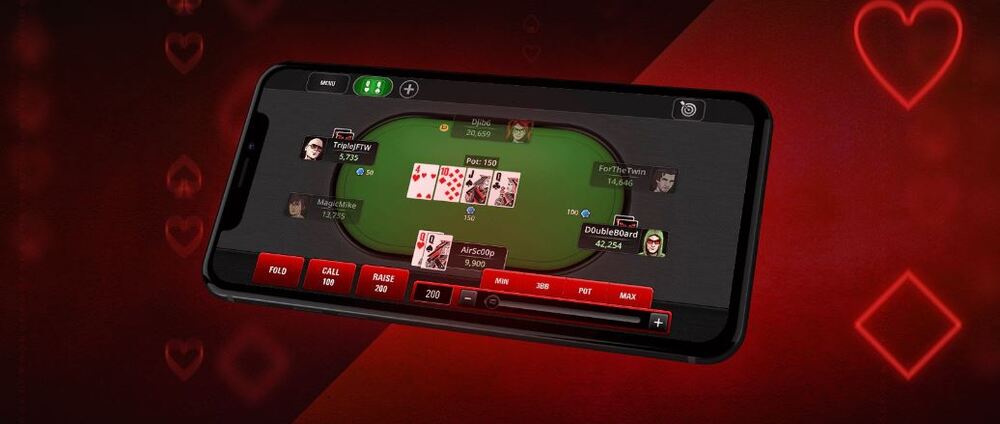 All regulated US poker sites offer real money poker apps available for Android and iOS devices alike. Since these sites operate in a completely legal manner, they can offer their apps via official stores, making them easy to find, download, and install.
While there are many differences between individual WV online poker apps, all of them have some traits in common. They are all very safe, based on high-level encryption protocols and modern security measures to protect your sensitive private and financial information.
All apps give you full access to the platform, meaning you can play all cash games and tournaments, make deposits, request withdrawals, and participate in various promotions and bonuses.
All in all, WV mobile poker apps come in very handy, whether you prefer playing on the go or simply want to have access to your account at all times as a backup. They are very safe, reliable, and user-friendly, so even if you don't have much experience with online poker, you'll have no problems using them.
West Virginia Online Poker Banking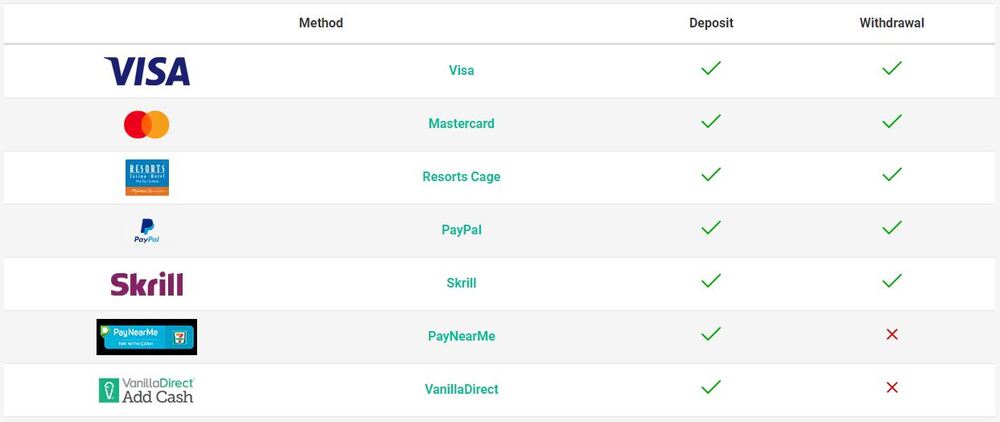 Since online gambling sites have been operating in WV for several years now, there are no secrets when it comes to what banking options will be available at newly-launched poker sites.
Like in other regulated states, WV poker sites accept a variety of reliable and safe banking methods that you can use for deposits and withdrawals. Some of the most popular ones are:
Visa
MasterCard
PayPal
Venmo
Discover
Apple Pay
PayNearMe
ACH
Bank transfers
As already mentioned, all WV poker sites are highly regulated and completely safe, and this extends especially to their payments department. You can rest assured that your payment info is protected to the fullest extent, and all supported methods enjoy the highest reputation in the industry.
When it comes to withdrawals, licensed WV online poker rooms will process your cashout requests quickly and without delays. However, all accounts have to be verified first, so be prepared to go through the verification process prior to your very first withdrawal.
West Virginia Online Poker Laws & Regulation

West Virginia passed the laws regulating online gambling and online poker back in 2019. This set the framework for all forms of online gambling in the state, but as far as poker is concerned, things didn't go past that stage.
Although the regulation was passed, no operators expressed interest in entering the market, and this is where things pretty much stopped. However, the law, as it was passed, made it possible for the West Virginia Lottery to enter the MSIGA when and if they saw fit to do so.
For several years, the West Virginia Lottery made no moves in this direction, which left WV online poker in limbo. Without shared liquidity, poker rooms simply weren't interested in a small market with very limited potential.
This finally changed in November 2023 when West Virginia officially became the fifth state to join the MSIGA, coming together with New Jersey, Delaware, Nevada, and Michigan. This meant that any poker site launching in the state could immediately link its existing player pools from these states to the West Virginia platform.
Entering the MSIGA was a hugely important step for the state, creating a healthy environment for online poker in West Virginia. With all legal and administrative obstacles out of the way, we can expect at least one, if not more, WV poker sites to go live in the coming months.
West Virginia Online Poker Summary
Although online poker in West Virginia has been technically legal since 2019, until the end of 2023, it was pretty much an irrelevant piece of legislation. With WV being a very small market, no poker operators showed interest in acquiring a license.
Things are starting to look up in 2023 and going into 2024 as West Virginia joining the MSIGA has created an environment where poker rooms can finally set up viable operations in the state. So, in the months to come, we are likely to see many positive movements.
Despite being legal for several years, WV online poker is in its infancy, but it is finally moving in the right direction. Soon, we will see a couple of regulated rooms launch in the state, just like in Pennsylvania, most likely combining player pools with NJ, MI, and maybe even Nevada, so players have a lot to look forward to.
West Virginia Online Poker FAQ