Best Canadian Poker Sites Online
With Canada having a large population consisting of individuals with a fair bit of disposable income, it's only natural that many of the top poker sites offer their services in Canada, fighting for their share of the lucrative market.
If you want to find the best online poker sites Canada offers, we will help you with that.
We reviewed the top Canadian poker rooms to identify the best games, most valuable bonuses, and player traffic to recommend you the best options.
Let's start with the top 5 poker sites in Canada and then dive deeper into legislation, country-specific restrictions, and everything else you need to know to enjoy your experience. 
| | | |
| --- | --- | --- |
| | | |
| | | Represented by Daniel Negreanu |
| | | |
| | | |
| | | Easy deposits & withdrawals |
| | | |
| | | |

GGPoker jumped straight among the best Canadian online poker sites and has been battling with PokerStars for that number-one spot in the world for the past few years. While it may be difficult to say who has been winning, these two rooms sit firmly in the top two positions regarding traffic.
GGPoker also left Ontario when the new regulation kicked in and came back with a province-licensed room launched in partnership with the World Series of Poker. In the rest of Canada, GGPoker continues to offer its services uninterrupted.
The operator has a lot to offer to players from Canada, including high-quality software that is one of the best in the world. Many Canada-friendly payment options make your deposits and withdrawals a breeze.
Beyond this, GGPoker provides a rich tournament schedule and even an opportunity to win WSOP bracelets from the comfort of your own home.
This is something that no other international poker room can offer, and it gives GGPoker a significant advantage over the competition.
The cash game action is also very lively on the site, with an excellent range of stakes for all bankrolls and skill levels. On average, the quality of play is somewhat lower than on PokerStars, which is another reason why some Canadian poker players prefer this option.
Ring games, MTTs, AoF, Spin & Gold


NLHE, PLO, PLO5, Short Deck


Endoresed by Daniel Negreanu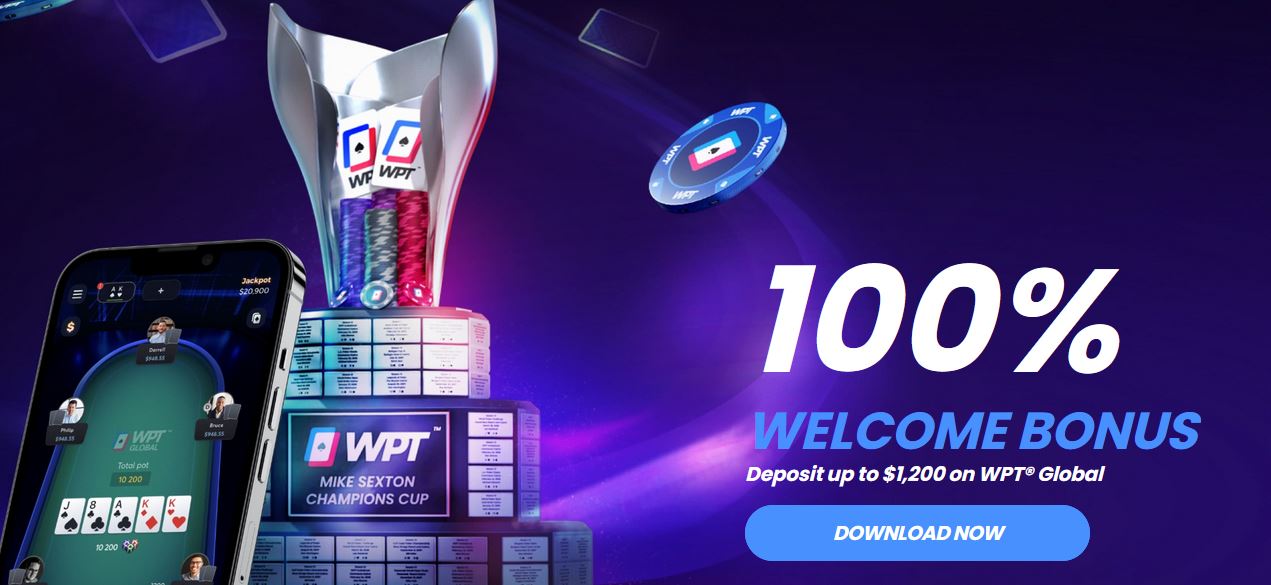 The newest of all poker rooms on this page, WPT Global, came into the international poker market with big plans. Backed by one of the largest poker organizations in the world, WPT Global managed to get its foothold in numerous countries worldwide, including Canada.
This room is the perfect pick for anyone who prefers playing on their phone.
WPT Global was built primarily as a mobile app, and this is where you'll get the best experience. Desktop software exists, but you shouldn't have very high expectations for it.
If you're wondering what makes WPT Global worth your time when compared to other Canadian online poker sites, there are a few things. The generous welcome bonus is the first thing that comes to mind, as you can get $1,200 in extra funds on your first deposit, which is the best offer you can currently get in CA.
Beyond this, WPT Global also offers a very solid tournament schedule with decent guarantees and frequent overlays, as well as cash game tables populated by recreational players looking for action.
WPT Global Canada Key Facts

NLHE, PLO, PLO5, Short Deck


Biggest welcome bonus in Canada

The online poker giant PokerStars easily makes the list of the best online poker sites Canada. Most Canadians can register and play on the international site, participating in big-field tournaments and enjoying big traffic at cash game tables.
Ontario is the only exception. The most populous Canadian province has passed a new online poker regulation, requiring operators to obtain local licenses and segregating the market from the rest of the world and even from the rest of the country.
All other Canadian players enjoy unrestricted access to PokerStars, which is easily one of the best poker sites Canada has to offer.
You will get access to all of the perks, including a generous welcome bonus of up to $600, large tournament series like WCOOP and SCOOP, and much more.
Even without Ontario in the picture, PokerStars remains one of the best Canadian poker sites. Generous promotions, a good VIP system, and excellent player traffic are just a few reasons to play here.
Ring games, MTTs, SNG, Spin & GO


NLHE, PLO, 2-7, Badugi, 7 Card Stud, Mixed Games


Variety of Canada-friendly banking options

While 888poker player traffic may not be as big as what you'll find with GGPoker and PokerStars, 888poker has a lot to offer. It is a major and highly reputable site, but it doesn't attract as many hardcore grinders.
This results in much softer games overall, which isn't just better for your bottom line but provides a more enjoyable and relaxed environment.
Tournament players can find plenty of action on the 888poker Canada daily schedule, and the room is certainly not shy about hosting big events and series with large guarantees. Prize pools may be smaller than the other major brands, but so are the tournament fields transitioning to a lower level of competition.
The operator accepts a good range of payment options, and Canadians will have no problems funding their poker accounts here, making 888poker one of the best online poker sites for Canada.
888poker Canada Key Facts

$20 free & 100% up to $1,000


Ring games, MTTs, SNG, BLAST, SNAP


NLHE, PLO, Seven Card Stud


Soft MTTs with smaller fields

Unibet has earned its reputation primarily as a sports betting platform, but over the years, it has also developed a very solid online poker platform and even expanded into the realm of live tournaments with quite a bit of success.
Canadian players are welcome to register and play on Unibet without any restrictions. The operator also provides a range of Canada-friendly banking options to make your experience as seamless and enjoyable as possible.
What makes this room stand out from the rest on this page is its focus on recreational players.
The platform was built with recreational players in mind, with funny avatars, various chat emojis, and serious restrictions on playing at multiple tables.
This makes Unibet one of the best poker sites in Canada and the perfect choice for all players who do not want to deal with hardcore grinders. This room is all about the fun side of online poker, and if you agree with that philosophy, you'll feel right at home here.
Softest poker site in Canada

Partypoker certainly belongs to the list of the best online poker sites in Canada. Another room that has been around for years, partypoker has built its reputation as a modern, safe, and highly reputable platform.
In addition to a generous welcome bonus and a solid rakeback program, the room also features some major online tournaments and satellites for their numerous live events, offering great opportunities for those wanting to try their hand at live poker.
All of the most popular Canadian payment methods are supported here as well, making it very easy to get started and focus on the games without unnecessary distractions.
PartyPoker Canada Key Facts

$30 free & 100% up to $600


Ring games, MTTs, SNG, SPINS


NLHE, PLO, Short Deck, Seven Card Stud

Bonuses & Rakeback at Online Poker Real Money Sites in Canada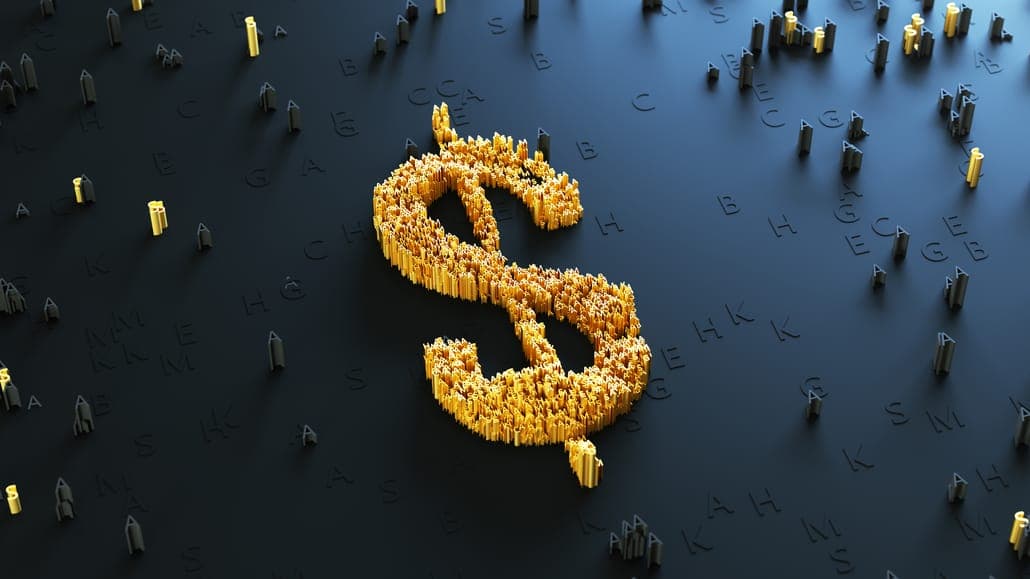 Given that some of the best and biggest poker rooms operate in Canada, it is no surprise that Canadians also have access to some of the best bonuses and promotions.
New players can look forward to generous welcome bonuses, usually consisting of cash and extra perks like tournament tickets or some free funds.
Some operators, like 888poker, even offer no deposit bonuses for newcomers.
These bonuses can be a great way to boost your bankroll, so we suggest you always take full advantage of them.
When it comes to rakeback, players from Canada also get to participate in the world's leading VIP programs across many sites. Thus, you can expect to get a fair bit of your rake back one way or another.
Different rooms have different ways of rewarding players for their loyalty, though, so you should take the time to decide what works best for you.
For example, 888poker has a more straightforward system in place than PokerStars, but the fact remains that the best online poker Canada sites feature highly rewarding loyalty programs, so wherever you end up, you can expect decent returns on your play.
⭐ Top Poker Bonuses For Canadian Players
Games at the Best Canadian Online Poker Sites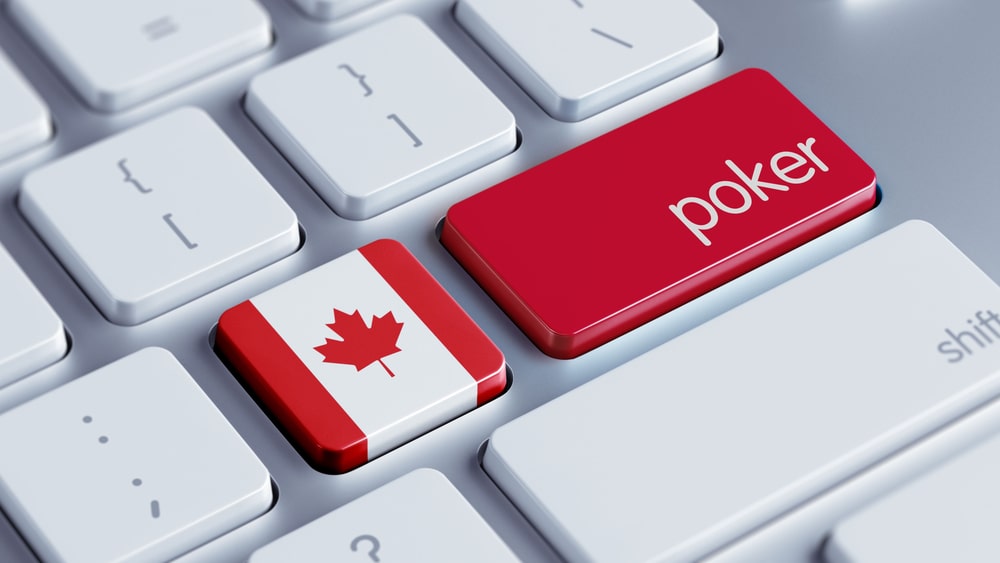 Canadian players are lucky to have access to all major real money poker sites. Thus, you have a great variety of gaming options at your disposal. Whatever poker games or types you might be interested in, there is a poker room or two to cater to your needs.
Broadly speaking, the best Canada poker sites online feature the following game types:
Cash Games: stakes range from CAD 0.01/0.02 up to CAD 100/200, and even higher in some instances. Game types you'll find regularly offered are No Limit Hold 'em, PLO, and 6+ Hold 'em. For a more exotic selection of games, you'll want to check PokerStars, as the operator also offers many less popular types like Razz, Badugi, Seven Card Stud, Five Card Draw, and more.
MTTs (tournaments) – top poker sites in Canada offer various tournaments. In terms of stakes, you'll find everything from freerolls to high rollers. In terms of types, there are classic freezeouts, knockouts, progressive knockouts, mystery bounties, and more.
Jackpot Sit & Goes – nearly all Canadian poker sites offer some form of jackpot sit and goes, featuring fast-paced action and a promise of winning a big jackpot. PokerStars have Spin & Goes, 888poker has BLAST, GGPoker hosts Spin & Gold tournaments, etc.
Regular Sit and Goes – all poker rooms still offer to sit and goes across all stakes. That said, these games lost a lot of their popularity, so if you want to play, you'll have to arm yourself with patience, as it can take a while for enough players to register, especially at higher stakes.
Canada is a big market with access to the international player pool, so you will not have problems finding any game you want to play. Even more so if you join one of the top online poker sites in Canada mentioned above.
Is Online Poker in Canada Legal?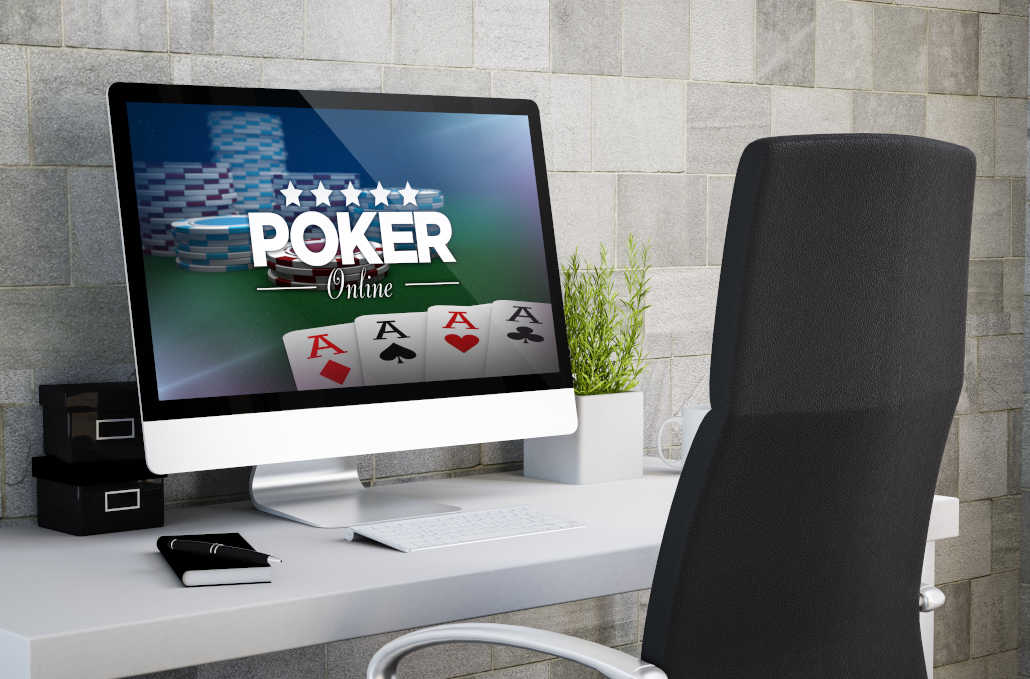 In recent years, there's been some back and forth regarding the legality of online poker in the country, which may have confused some players. That said, let's clear the air right at the start. 
The good news is that players can legally play at any online poker Canada site that will have them.
The current legislation in the country only addresses gaming operators, stating that poker sites, online casinos, and sportsbooks cannot be hosted in Canada. However, nothing is preventing offshore operators from offering their services to Canadians.
⭐ Ontario Province
Previously mentioned rules apply to all parts of the country except for Ontario. In April 2022, Ontario became the first province to pass an online gambling law, requiring all operators to obtain local licenses or leave the province.
Licensing wasn't the only change that came with the regulation. Once the law was enacted, Ontario became a ring-fenced market, meaning that licensed operators could only accept players physically present in the province.
For the time being, Ontarians can only play among each other on segregated sites.
The likes of PokerStars and 888poker have acquired licenses and are present in Ontario as separate entities while they continue to serve the rest of Canada on their international platforms.
⭐ Rest of Canada
For players outside of Ontario, nothing in the law would make it illegal to play on these sites. So, there is nothing to worry about from the legal perspective if you're a player.
Canadian poker rooms operate in a "gray" area, as the law doesn't expressly forbid it but doesn't allow it either.
If Ontario is any indicator, things could be changing in the near future, but the results may not be positive for the players.
Canada could end up with ring-fenced player pools, meaning that players from Alberta, for example, could only play with other players from the same province on Canadian poker sites with a proper license.
Of course, if things continue down this path, provinces could sign agreements to allow them to join player pools, just like a few US states did once the regulation started there. However, even in that scenario, Canadian players would remain cut off from other markets.
For the time being, everyone outside of Ontario can continue playing at online poker sites Canada offers, and no major changes are expected in the immediate future. If and when there are important legal movements regarding online poker in Canada, we'll update this page and keep you in the loop.
⭐ Canada Online Poker Taxes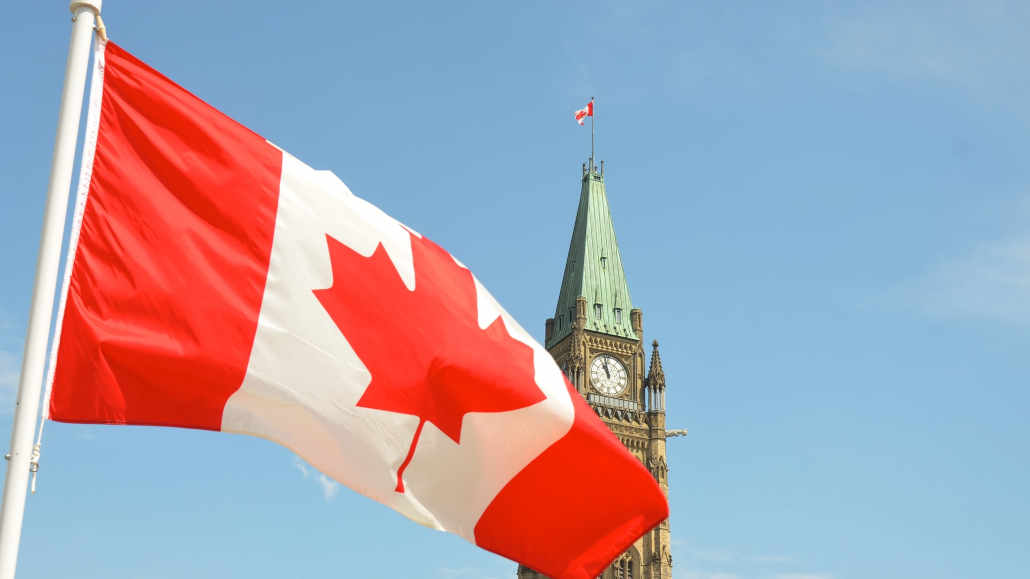 There are no taxes on gambling winnings in Canada, and poker is not treated differently from other gambling games. Hence, as things stand right now, you don't have to worry about paying taxes on your online poker winnings.
In some cases, professional poker players might be liable for taxes if poker is a primary source of income.
Even still, this isn't very clear-cut, but there have been some attempts in recent years by the Canadian authorities to collect back taxes from some of the best poker players.
This situation aside, everybody else doesn't have to worry about paying taxes on their winnings, which makes Canada one of the best countries to play online poker in, right up there with the UK.
Best Online Poker Canada Payment Methods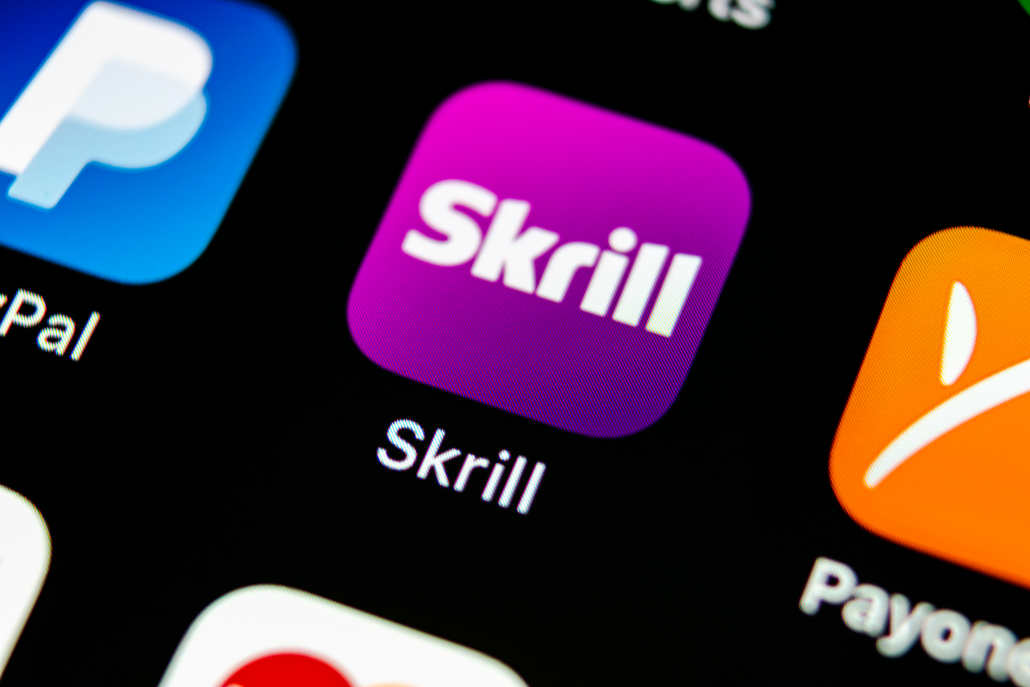 The ability to move money to and from a poker site is one of the most important aspects that poker players care about. If payments are smooth and hassle-free, the whole experience is much better.
Luckily, poker sites in Canada support a great range of payment options and will even let you make deposits in CAD.
That said, you won't find many CAD cash game tables, so you'll have to convert the money when sitting down to play, but it will be converted back to your native currency as soon as you cash out.
Here's a quick overview of payment methods accepted by the best online poker Canada sites that mostly guarantee quick and problem-free transactions.
⭐ Interac
Interac is one of the country's most popular online payment options, and all major Canadian poker sites widely accept it.
This payment method allows you to securely transfer funds straight from your banking account to the online poker wallet. The whole procedure takes only a couple of minutes to complete, and the money is readily available for you to play with straight away.
Interac can also be used to withdraw your winnings, which makes it a very convenient option. You should know that there could be fees involved when using this payment method, although these aren't excessive and are often covered by poker sites.
⭐ iDebit
Another very popular method accepted by the best Canadian online poker sites, iDebit allows players to deposit funds straight from their banking account. The method is very safe, quick, and reliable.
One big upside of using iDebit is that you don't have to make an account with the service to use it for deposits.
If you prefer, you can use the "guest checkout" option when making your first payment, and your account will then be created for you during the process.
Once you set up your iDebit account, you can also use this method to withdraw money from almost all major online poker sites in Canada.
⭐ Credit and Debit Cards
In Canada, you can use credit and debit cards like Visa and MasterCard to fund your online poker account. Likewise, these options are mostly accepted for withdrawals, making them very convenient.
Paying with credit cards is easy. You'll just need to enter the important details, such as the cardholder's name and the card number, and the money will be immediately transferred to your account.
However, when using this option, you'll often need to provide the room with a photo of the card used so they can confirm the ownership and make sure everything is on the up and up.
Additionally, you should know that not all banks will allow transfers to and from Canadian poker sites.
Given the undefined nature of online poker in the country, some banks prefer to avoid gambling-related transactions. Some players who had big withdrawals had problems with banks, so it's something to keep in mind.
For the most part, though, credit and debit cards should work fine for online poker in Canada. If you happen to have an account with a bank that doesn't allow these transactions, you can always open a new one with a different one.
⭐ Skrill & NETELLER
Skrill and NETELLER are two of the largest e-wallets, and they are accepted at pretty much all poker sites in Canada. They also enjoy a lot of popularity among Canadian players because it is very easy to move your money around without unnecessary obstacles.
Once you have funds in your e-wallet, you can easily use them to deposit with your preferred poker site. Deposits are instant, so you won't have to wait. You can jump straight into the action.
Withdrawals to Skrill and NETELLER also tend to be very fast. It's not uncommon for top Canadian poker sites to process these withdrawals within a few hours.
The only caveat is that the transaction fees can be a bit high. In recent years, both e-wallets hiked their fees, causing some players to look for alternatives.
⭐ PayPal
Canada is one of the few countries worldwide where PayPal operates as a gambling transactions facilitator.
This is great news for the players as they can use this hugely popular payment method for deposits and withdrawals on many Canadian poker sites.
Using PayPal for online poker payments is easy, and it's one of the safest methods there are. Money is transferred immediately from your PayPal balance to your account. Of course, you can also use PayPal in Canada to cash out your winnings.
⭐ Alternative Options
Different poker sites in Canada will also offer some other options, so look into those if none of these major ones work for you for whatever reason. These include:
Wire transfers (usually only for withdrawals)
Prepaid options like Paysafecard (deposits only)
Checks (withdrawals)
It's good to know these alternatives are there even if you don't have an immediate need for them. If your preferred method becomes unavailable, you can always resort to them.
Online Poker Canada Mobile Apps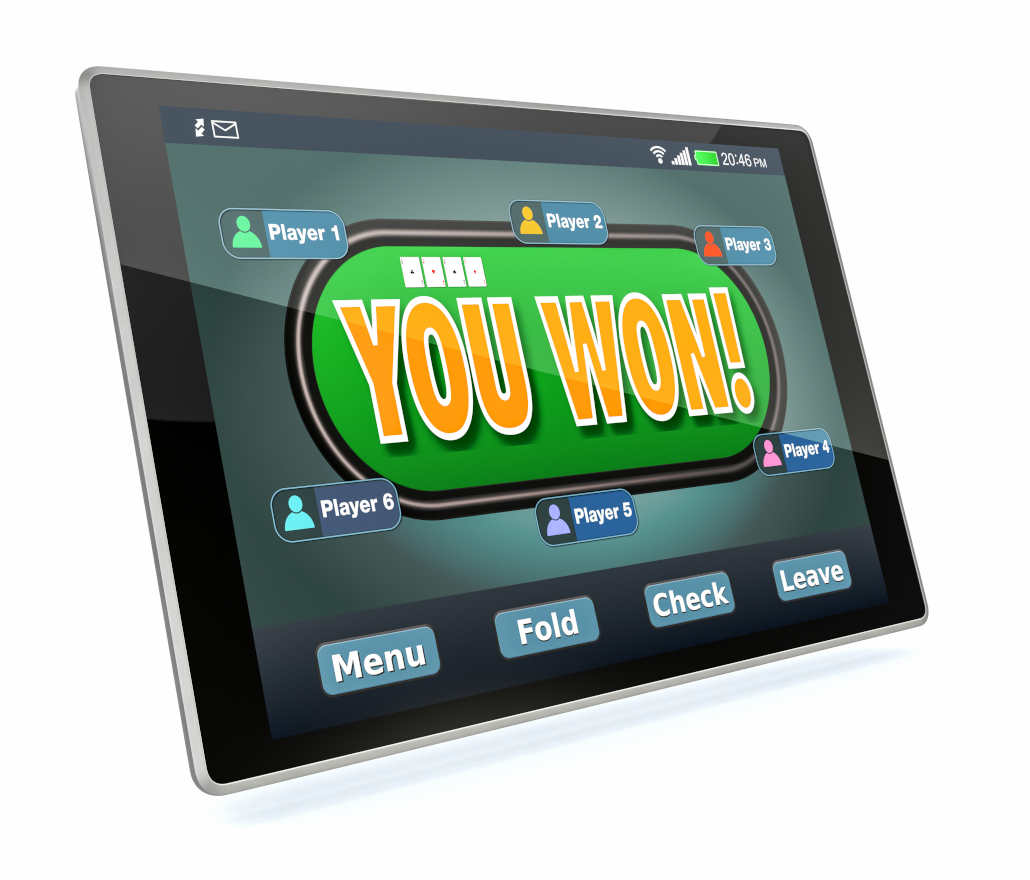 All leading Canadian poker sites offer top-quality mobile apps. You can download them for Android and iOS phones and tablets and have full access to your favorite room on the go.
Some sites, like 888poker, even offer an instant-play site that you can use to play on your mobile without even downloading an app.
For the best experience, though, we recommend you install the relevant app on your device. It only takes a few minutes, and you can rest assured these poker apps are completely safe and trustworthy, just like the desktop software.
It's hard to say what the best Canadian real money poker app is, as all four sites we've mentioned earlier feature quality mobile products. You should make your pick based on your personal preferences and what games you play the most.
How We Rate Canadian Poker Sites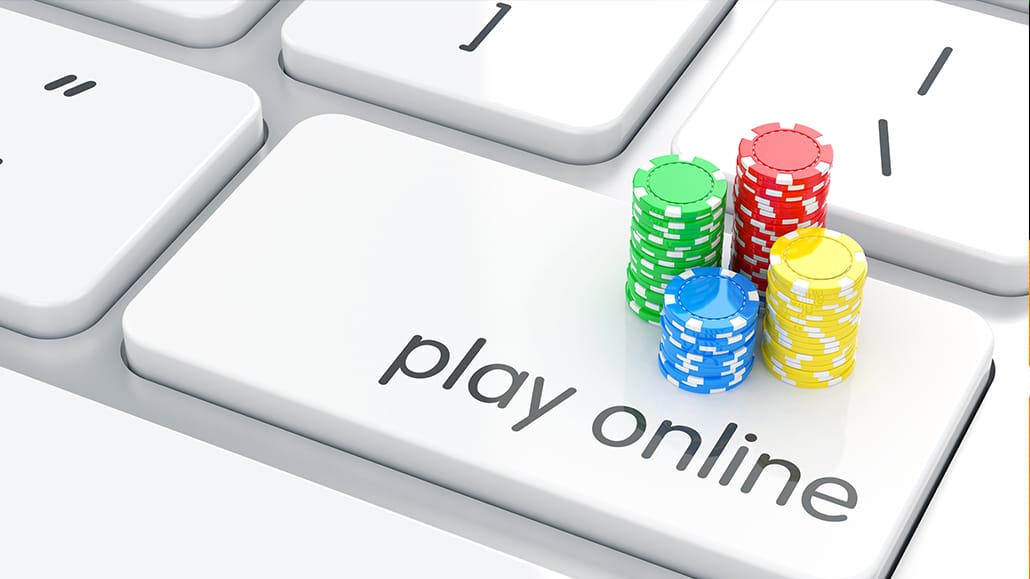 In our efforts to provide you with the best, safest, and most reliable Canada online poker sites, we've devised a detailed review process that we stick to at all times. During our reviews, there are several important aspects that we focus on and examine.
⭐ Site Licensing Info
While Canadian poker sites aren't licensed by local authorities, a gaming license still plays a huge role in determining the best and most trustworthy rooms you can play on.
In general, operators licensed by the Malta Gaming Authority (MGA) are a safe choice as this is one of the top-rated licensing authorities. Those rooms that also feature valuable local licenses, especially the ones from the UKGC, get extra points for safety.
⭐ Canada-friendly Banking
Not all online poker sites accepting players from Canada are player-friendly when it comes to banking options and features. Those operators that support popular payment methods in the country and allow players to keep their accounts in CAD get a rating boost.
Most rooms offering poker in Canada have done a good job with this, but some sites get ahead by offering additional options and ensuring no transaction fees, which is always a nice extra.
⭐ Bonus Quality
Whether you play from Canada or anywhere else in the world, you'll want to play with poker sites offering the best and most valuable bonuses.
Thus, we spend time looking into different welcome offers, how they break down, and how much actual value they bring to the table. This includes looking at how much rake you need to generate to unlock the bonus money and seeing if there are any additional perks thrown into the package.
Of course, if there are special bonuses offered only to Canadian poker players, that's always a welcome sight that we'll make sure to emphasize and make you aware of.
⭐ Game Variety
Different players have different preferences. A poker site that can cater to as many of those preferences as possible gets extra rating points. PokerStars in Canada has always been one of the leaders in this particular aspect, offering a huge range of poker variants in cash game and tournament formats.
Depending on your expectations, this may not play a huge role, especially if you're primarily interested in playing Texas Hold'em. Still, we take the time to check what's available on a particular site to bring you a well-rounded and detailed review.
⭐ Player Traffic
For now, the best poker sites in Canada remain a part of the global player pool, which means you'll usually find plenty of action across the tables wherever you go.
That said, not all sites do equally as well in terms of player traffic. This can influence the rating somewhat, as rooms with lower player numbers aren't a great pick for those looking to put in a big volume and play at different times.
Here are our top picks and recommendations based on these metrics:
FAQ – Best Online Poker Sites In Canada
If you still have some questions left, maybe our FAQ section will help you fully clear them out, and you will know what to look for when picking a Canadian poker site to play.
Of course, you can always refer to our recommendations at the top of this page since we have already done all of the research, but it is good to know what to look for and what regulatory environment these rooms operate in.