The United Kingdom has always been one of the top markets for online poker. With a huge player base and many recreational and professional players alike, it's no surprise there is a great number of quality UK poker sites.
These operators help make the online poker UK market competitive, which is always good for the player.
More sites mean more and better bonuses, a greater variety of gaming options, bigger tournament guarantees, etc.
But the online gambling situation has changed quite a bit in the UK in recent years. The government has taken a much more hands-on approach in an effort to create a safer, better-regulated environment.
While there is some debate to be had about the effectiveness of these measures, the fact is that the best UK poker sites are very trustworthy, and the operators licensed by the United Kingdom Gambling Commission enjoy an excellent reputation.

If you're looking for more information about UK poker sites, rules, regulations, taxes, and more, you've come to the right place.
On this page, you'll learn everything there is to know about playing online poker in the UK and what are the best sites at the moment to put your hard earned cash.
Best Poker Sites UK
As mentioned, there are many poker rooms catering to UK players. Most of these sites are properly licensed and fully regulated to provide their services.
However, a few operators stand out from the rest. If you're looking for the best, safest, and most reliable poker websites UK, PokerStars, 888poker, and partypoker are the top three picks.

As one of the leading poker sites, GGPoker has gone through the trouble of acquiring a license in many individual jurisdictions, including the UK.
GGPoker is fully licensed and approved by the UK Gambling Commission (UKGC), meaning UK poker players can join and play here without any worries.
This is a completely legal and highly reputable site that takes good care of your money and personal info.
One small drawback is that you can't maintain your account in GBP as the operator uses USD across the site. So, there could be conversion fees involved when depositing in GBP, which isn't ideal.
Other than this, GGPoker is definitely one of the top UK sites, offering a variety of convenient payment options and quick, hassle-free withdrawals.
UK players are not segregated in any way, which means you'll be able to mix things up with players from all over the world and have full access to all cash game tables and tournaments across all stakes.
You'll also find a generous welcome bonus and a variety of great promotions running each month, awarding millions across the board. Whether you're a dedicated grinder or a casual player who only plays a few hours every week, there are ways to get some extra cash or tournament tickets.

Owned and operated by 888 Holdings, a company listed on the London Stock Exchange, 888 is one of the best-known names in the UK online poker and gambling scene.
Fully licensed by the UKGC, 888poker offers a modern platform and an excellent mobile app for all UK players looking to play online poker.
Whether you want to play Texas Hold'em or PLO cash games or have a taste for tournaments, you'll have no problems finding your groove.
If you don't have an account here yet, you can get a special deal today, giving you $20 completely free and a big match bonus of 100% up to $888.
This is an exclusive offer, and it's up for grabs, so you might as well if you're new to the site.
888poker accepts a variety of payment options as well, so whatever your preference might be, you should have no problems getting money to and from the site.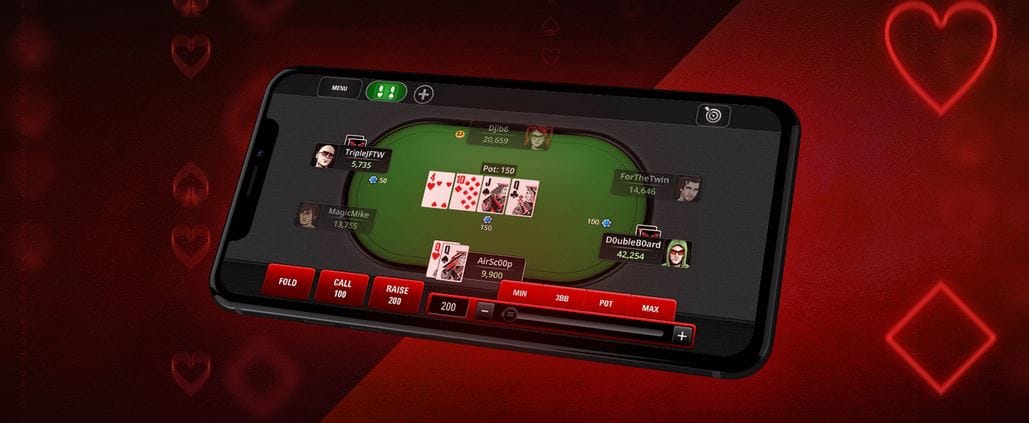 Maintaining its position as the leader in the global poker scene, PokerStars is naturally one of the best poker sites in the UK, too.
The operator is licensed and regulated by the UKGC and offers a safe and legal platform for all players in the country to enjoy their sessions and test their luck and skills.
What makes PokerStars stand out from the rest of the UK sites is the ability to have separate cashiers for different currencies, including GBP.
This means you can deposit in the local currency and have the exact amount added to your balance.
The operator also features some cash games and tournaments where buy-ins are marked in GBP, catering specifically to UK players, which is a very nice touch.
Of course, you can still easily join games in other currencies.
When doing so, the room will convert the amount on the spot. Once you leave the table, the amount you cash out will be converted back to GBP and added to your balance.
You'll also find many satellites to PokerStars-sponsored live events taking place in the UK if this is something that captures your imagination.
Of course, UK players also get to take advantage of all the bonuses and promotions available on the platform, including the PokerStars revamped loyalty program that provides a lot of added value, especially for more serious players.
Partypoker

Partypoker is another big name in the online poker world that has been catering to UK players for many years. Fully licensed and regulated by the UKGC, Party represents one of the safest, most reliable options for UK citizens.
You can make your deposits here using GBP, but the site doesn't offer a separate cashier for UK players.
Instead, your money will be converted to the room's default currency, which is USD.
Partypoker offers a very generous welcome bonus for UK players, and their loyalty program is quite rewarding as well.
If you are a serious player, you can expect to get up to 40% of the rake paid back, which is quite decent for today's standards.
The great news for UK players looking to try their hand at some live events is that the operator frequently hosts tournaments in the United Kingdom, and you can win your seat via online satellites.
Buy-ins for these start at just a few cents, so you don't necessarily need a huge bankroll to achieve your goal if you have the dedication.
Generally speaking, partypoker may not be the biggest UK poker site in terms of traffic, but there is more than enough action happening around the clock.
Whether it is cash game action you're craving, or you want to try and win a massive score in an MTT, both options are readily available. The room hosts many regular and special events with big guarantees all year round.

Formerly a part of the Microgaming network, Unibet has been a standalone poker operator for several years now. It is licensed by the UKGC, so UK players are more than welcome to register and play here.
Of all the UK poker sites listed here, Unibet is the most casual player-oriented one.
The modern platform has a very relaxed vibe with a lot of attention put on the visual experience.
This isn't to say that you won't find some very good games at Unibet Poker. Since the operator also offers a casino and sportsbook, many casual gamblers frequent poker tables around the clock.
If you're a serious player, though, you might struggle here. The maximum number of tables you can run simultaneously is just four, and the platform wasn't really built for mass multi-tabling.
The action is decent at Unibet Poker, and you can find plenty of satellites for live events sponsored by the room. If this is something you're interested in, you should definitely check the site out and give it a try.

One of the rooms on the popular iPoker Network, Betsafe Poker is another great option for UK players. Although a smaller site than PokerStars or partypoker, Betsafe has a few things going for it.
One aspect that you might like is the fact there is a web-based client available. You can access the site's tournaments and cash tables from your browser, which gives you a lot of flexibility to play on different computers without having to install any software.
The welcome offer is also flexible as you can pick and choose the missions to create a bonus package that fits your bankroll and playing preferences.
Since iPoker rooms share liquidity across the board, you can expect decent player traffic around the clock. Betsafe is a better choice for cash game players, as the MTT schedule doesn't offer many big guarantees.
On the flip side, tournament fields are quite soft, so if you don't mind the slow and steady grind, this can be a very profitable way to go as well.
Poker Sites UK: Safety & Licensing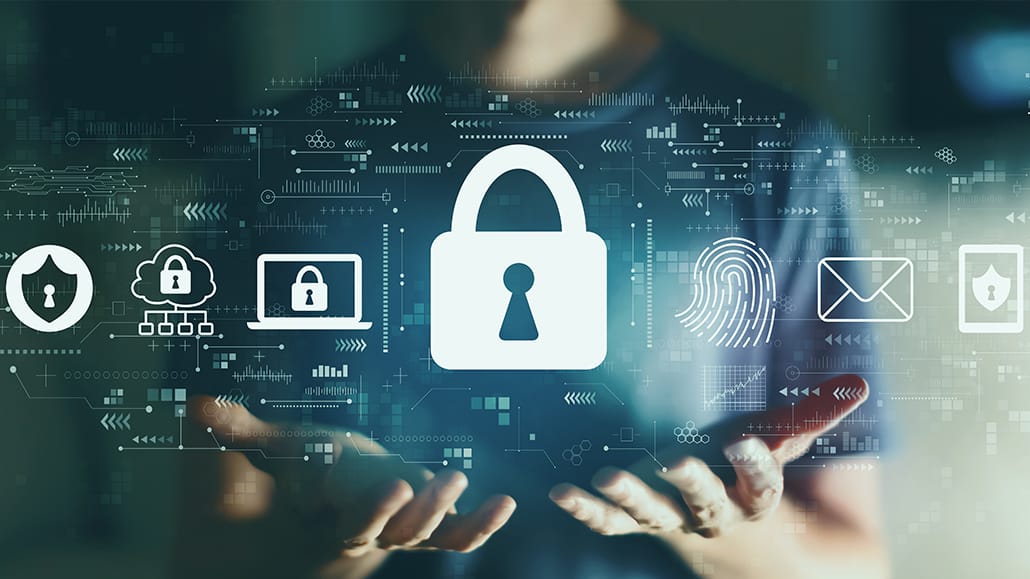 Now that you know what your best options are, you can skip the rest of this text and jump straight into the action. But, if you want to dig deeper and know more about online poker in the United Kingdom, keep on reading.
The first thing first – what is it that makes UK poker sites stand out from the rest in terms of safety.
The answer to this question is quite simple. All operators wanting to legally operate in the country must be licensed by the United Kingdom Gambling Commission (UKGC).
This is a governmental organization tasked with making sure gaming operators are doing things by the book.
The process of acquiring a UKGC license is a long and grueling one. The Commission digs deep to find out every important detail about the applicant.
A poker site applying for a UK license will need to show their business history. They'll also need to demonstrate the software they use is truly random, fair, and not rigged in any way.
So, licensed poker sites in the UK had to pass all these different tests to qualify, but that's not where it ends.
Once the license is approved, the operator isn't home safe. They need to uphold the country's gambling rules and regulations to the fullest. In the event of any issues, players can always turn to the UKGC and file a complaint.
All of this isn't to say that the UKGC is perfect or that online poker in the UK is perfectly safe and risk-free. But, compared to other licensing bodies, the UKGC does provide better protection and is much more responsive and reactive when there is anything unseemly going on.
Top Poker Sites UK Accept Everyone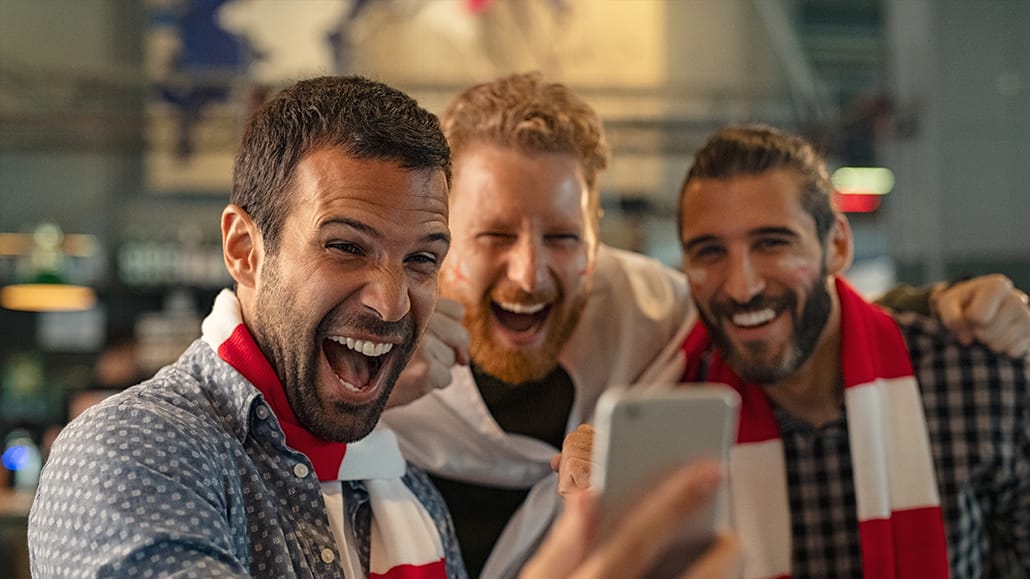 Some European countries like Spain and Italy have adopted the ring-fenced market model. This means that players can only play against other players in the same country. As you can imagine (even if you don't have first-hand experience), this isn't great for player traffic.
Ring-fenced markets are hard to sustain, and they make it hard for the players to fully enjoy the game they love.
Poker websites in the UK are open to everyone.
The operator simply needs to procure a UKGC license to cater to the UK players, but they're allowed to do so on the same platform that serves the international market.
So, on PokerStars or 888poker, you'll get to play with players from all over the world, which means much bigger tournaments, better traffic at cash tables, and many other positives.
Whether you're a professional or a recreational poker player, this is good news. From the player's point of view, there is never a downside to better traffic.
The reason why some countries are doing the ring-fenced model has nothing to do with safety. It's connected to taxation and making sure the money stays in the country, but that's a different topic for a different time.
The important thing is, whether you're from the UK or not, you can sign up with many of the best UK poker sites and play on a safe, highly regulated platform with other players worldwide.
UK Poker Sites Bonuses & Promotions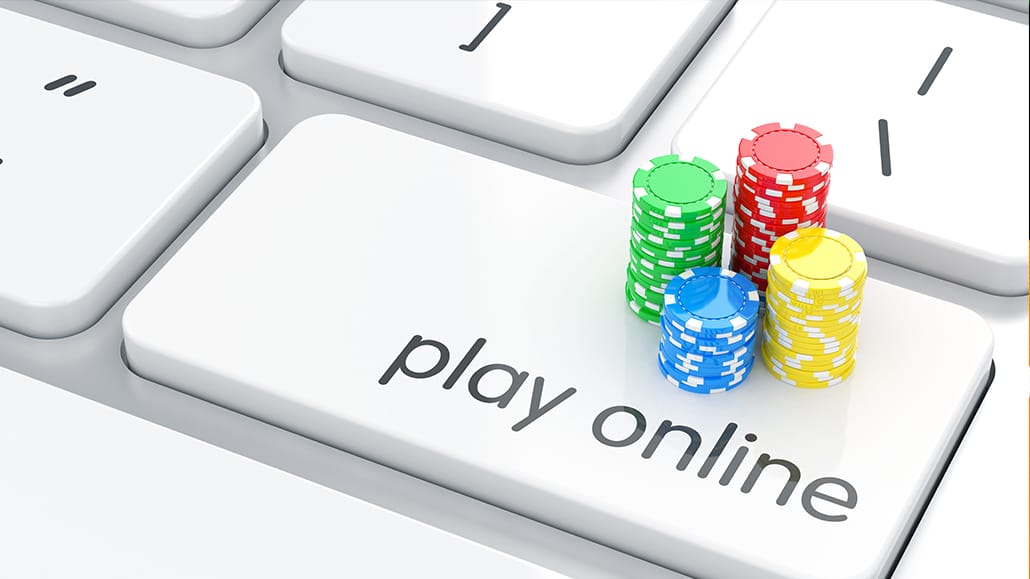 Bonuses and promotions are a huge part of online poker. They make the experience more enjoyable for recreational players and help the grinders have better win rates. Hence, the quality of bonuses and loyalty schemes is one of the most important aspects to consider when choosing where to play.
The best poker sites UK stand tall in this regard amazing bonuses they can offer.
You'll find some of the biggest and most generous bonuses on the sites featuring a UKGC license. Plus, players from the UK will sometimes even get a special welcome offer not available to players from other parts of the world.
The cherry on top is that these bonuses aren't just generous. They also have very clear terms and conditions, so there is no room for confusion.
This is just another positive of playing on top UK poker sites. The UKGC requires all licensees to make their promotional conditions clear, understandable, and easy to find. For those new to the game, this is very important, as they might not know where to look or what questions to ask.
Although every room has the right to set up its own rules, the general overview is that you won't have to deal with unreasonable playthrough requirements or confusing terms. Things are usually explained in detail and in a way that players can understand, even if they're new to the game.
Online Poker in the UK & Taxation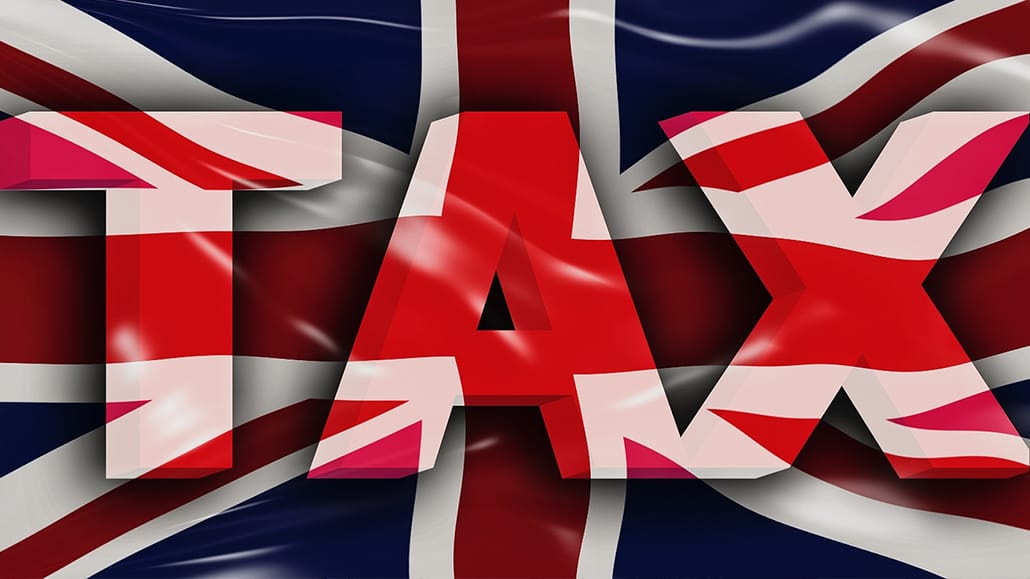 Seeing how everything about UK poker sites is so heavily regulated, it's natural to ask: what about the taxes? Do UK players have to pay taxes on their poker winnings?
If you didn't know the answer to this before, you'll be happy to hear it is a resounding "no."
All gambling winnings in the UK are exempt from any taxes.
This extends to all forms of poker as well, online and live alike.
If you're a UK player playing on a licensed UK poker website, you don't have to worry about taxes. Have fun, play the games, and take your winnings to the bank. Whether you win a big tournament or regularly grind cash games, all the winnings are yours to keep.
But what if you're just playing on a UK-licensed site but aren't a UK resident?
In this case, your local laws apply. The UK license and laws apply only to citizens of the United Kingdom. Other countries in Europe and worldwide have their own laws, and you're the one responsible for knowing what they are and fulfilling any outstanding obligations.
Accepted Payment Methods at UK Poker Sites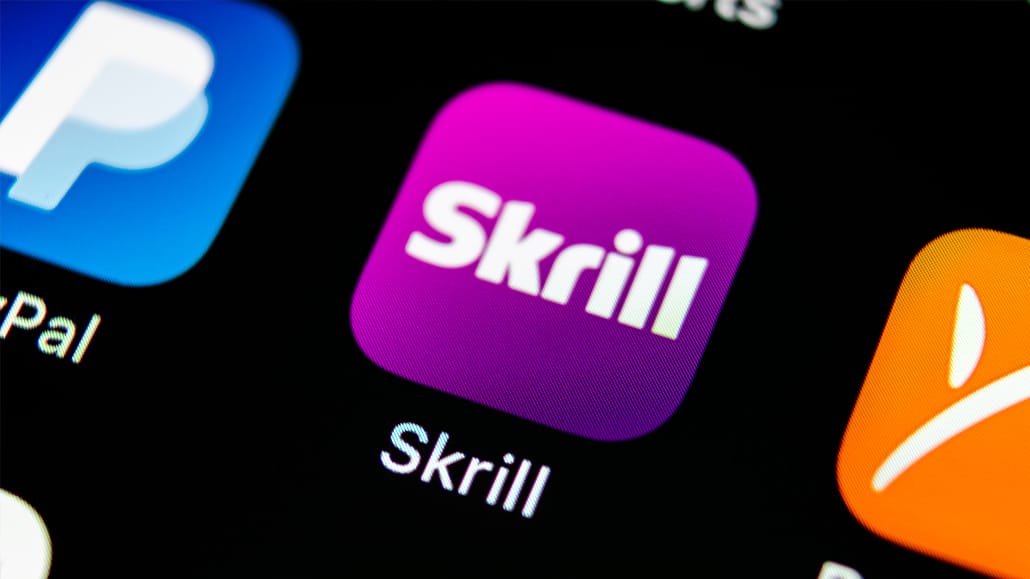 Seeing how the best UK poker sites are also some of the best poker rooms in general, it should be no surprise that these operators offer a myriad of payment options.
Players from the UK can use debit cards like Visa and MasterCard, e-wallets like NETELLER, Skrill, and even PayPal, bank transfers, and many other convenient options.
Lately, there have been some regulatory changes, so UK customers can no longer use credit cards for gambling transactions.
This was actually generally greeted as a good decision.
If you're playing on a UK site from a different country, you might have access to even more payment options. This is because the international side of the operation is usually handled by a different license, which may allow for a bit more flexibility.
When it comes to withdrawals, top UK poker sites are generally very fast to process any cashout requests. Waiting times are minimal, which is another positive aspect.
That said, you should be aware that the verification process can be somewhat grueling.
Since these operators have to adhere to strict rules, they also need to be careful about who their customers are. This includes making sure all players are of legal age, and the money they deposit comes from legitimate sources.
The UKGC isn't afraid to pull the trigger when it comes to fining poker sites and casinos that fail to meet their standards. Faced with potential seven and even eight-figure fines, UK poker sites tend to be very thorough with their verification process.
This can seem annoying and excessive at times. However, it's the price to pay to have a safe and regulated platform that you can fully trust.
Quality Customer Support & Responsible Gambling Tools in United Kingdom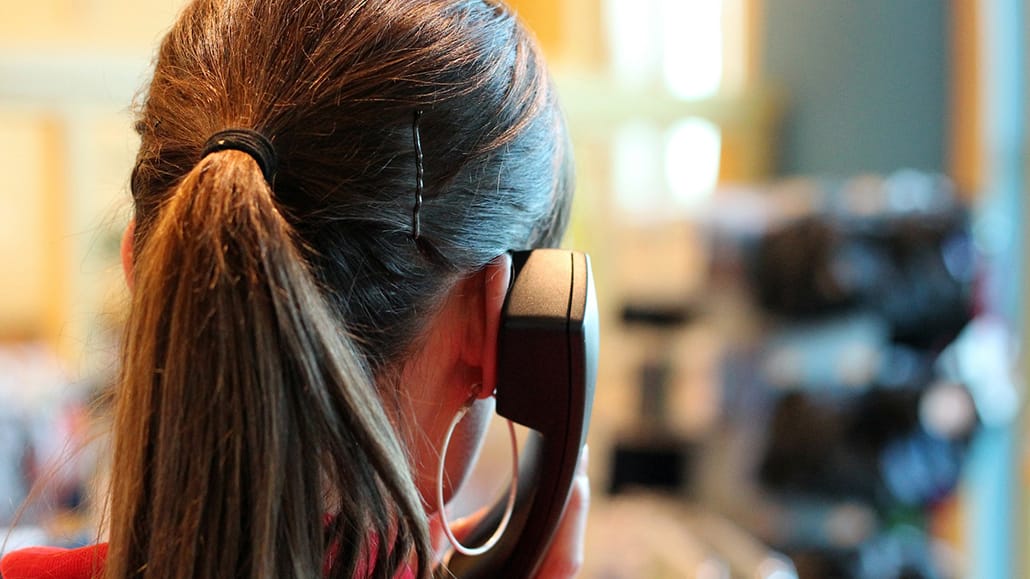 All the best UK poker websites offer top-quality customer support usually available around the clock. While not all of them have a live chat facility, you'll always find a local phone number you can call if you need assistance.
Of course, an email is always an option as well if things aren't urgent or if you prefer this form of communication.
What's important is that these rooms have dedicated and experienced customer support teams. Even with the best sites, problems can always pop up, and having quick access to someone who can help you out is crucial.
After all, there is real money at stake, and no one likes waiting around in the dark in these situations.
Finally, all UK-licensed operators also offer a variety of responsible gaming tools.
These include things like deposit and loss limits, timeouts, and self-exclusions.
Even with experienced players, downswings can take their toll, and a string of bad sessions can lead to some bad decisions. Having access to these tools is very useful as it helps prevent further damage and gives players a high degree of control.
Top poker UK sites understand the importance of balance and keeping a healthy ecosystem. Plus, they are required by law to have these tools and options in place, so you can expect to find them across the board with no exceptions.
Best Poker Sites UK – FAQ