Nik Airball Poker Journey: The Story of the Self-Proclaimed King of LA Poker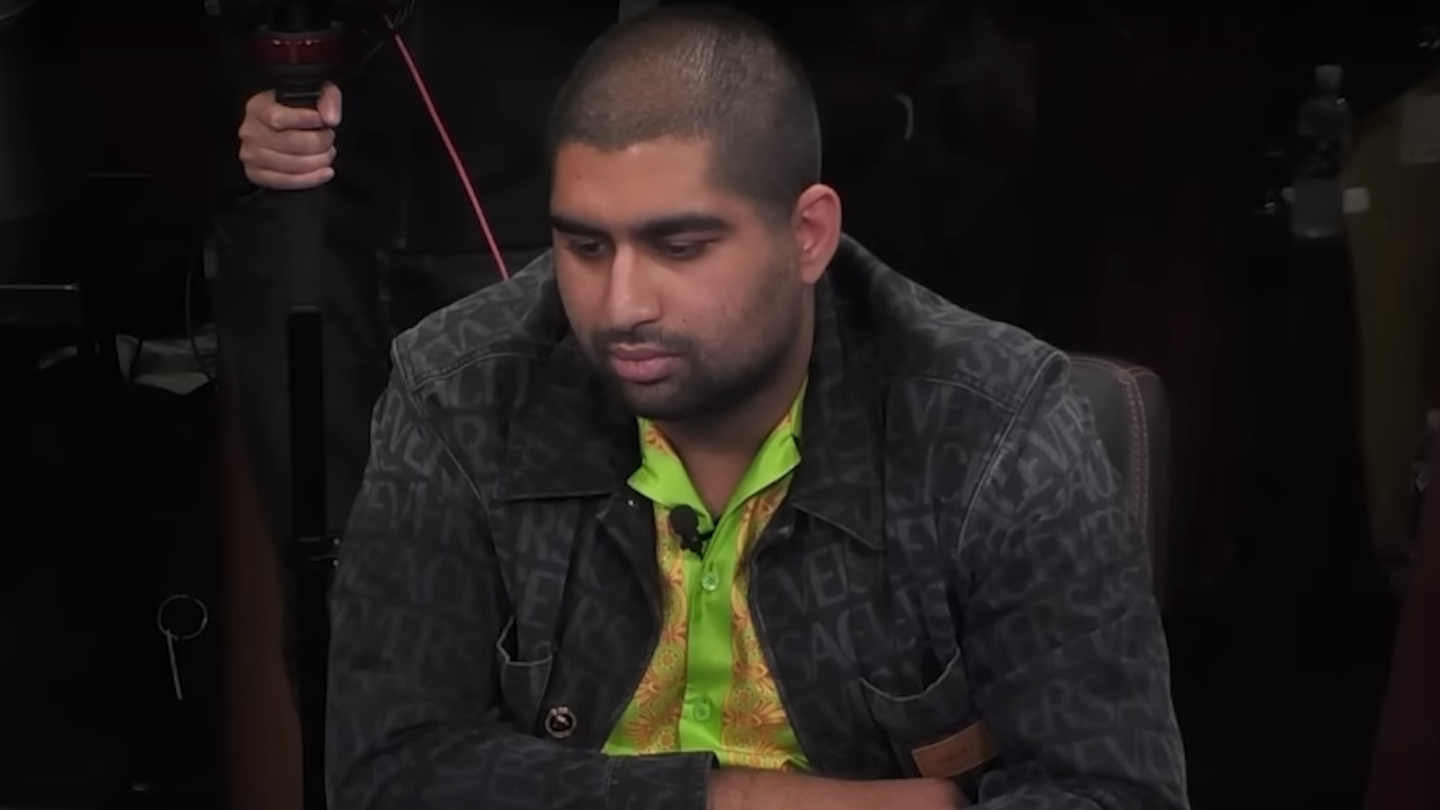 The high stakes poker scene has been very active for many years, but has exploded even further with the success of live-streamed poker shows like "Live at the Bike" and "Hustler Casino Live."
Out of all the names that came up on the big stage of these shows, Nikhil Arcot, also known as Nik Airball, has been one of the most controversial and provocative players.
In his fairly short time in the spotlight, Nik Airball has managed to divide the poker public and bring thousands of people to support him and hate him at the same time.
Airball proclaimed himself as "the King of LA poker" on Twitter, but his results at the felt so far have been less than spectacular, although he has managed to stay afloat in presence of some amazing poker players.
If you haven't heard too much about Nik Airball so far, or would simply like to learn more about this controversial poker figure, keep reading to discover the Nik Airball poker story so far and delve into the more intricate details of his life and career.
Nik Airball Poker Career Highlights
First appeared on Hustler Casino Live in February 2022
Quickly climbed the ranks and started playing in high stakes games
Known for his abrasive language and trash talking
Challenged Matt Berkey to heads up duel and lost a million dollars in it
Lost a million dollars in a single HCL stream
Appeared on "Poker at the Lodge" and "High Stakes Poker"
Recorded one WPT cash for $20,000 in his career
Nik Airball's Rise in the Poker World
Just a few short years ago, the name Nik Airball would not have rung any bells to poker players or fans out there, as the player quite literally only appeared on the poker scene in early 2022.
Unlike most of his peers, Airball has barely managed to get a single entry on his Hendon Mob page to date, and his previous experience with poker remains unclear.
What we do know is that Acrot appeared on a number of live streamed games in the LA area in early 2022, playing relatively low stakes compared to the games we have been seeing him in more recently.
The young and abrasive poker player likely started playing poker sometime before his first appearance on Hustler Casino Live, but quickly gained notoriety in the poker world with his appearances on the streams.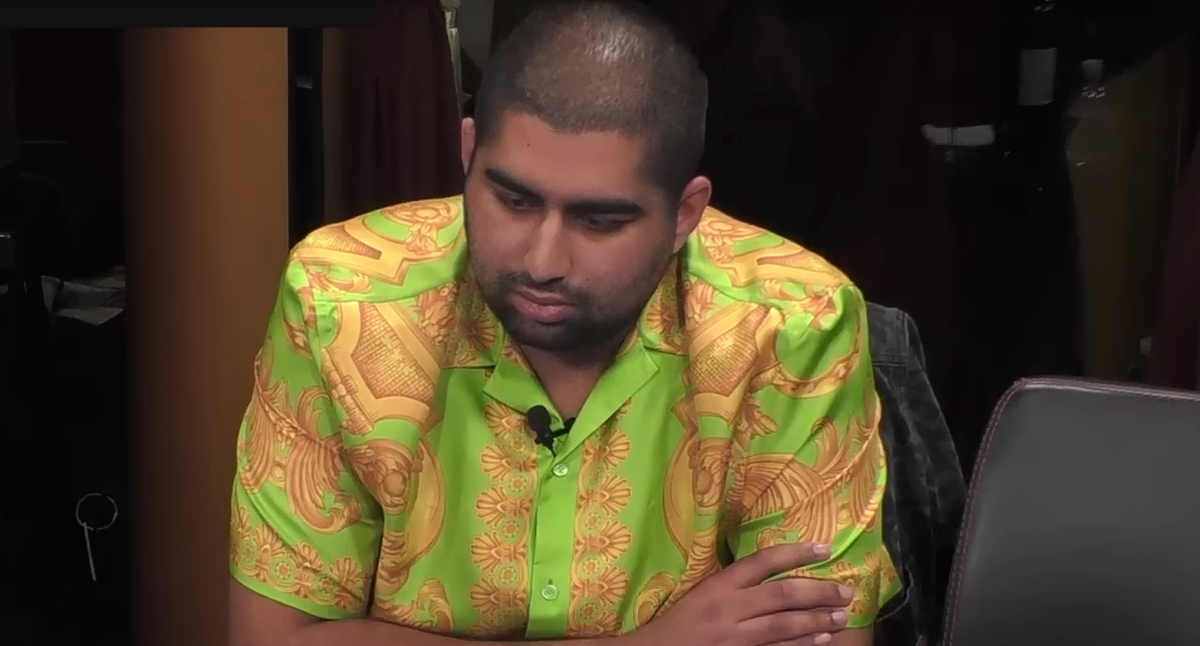 His climb up the ranks and stakes since then has been astronomic, although his results have not had much to do with it, as his Hustler Casino Live results have been just about breakeven when all is said and done.
Of course, players like Nik Airball play a lot of poker off-stream as well, but it is hard to tell whether or not Nik has won much at the tables in either case.
Away from the poker tables, Airball has talked much about his stint as an investment banker, working for KAL Capital Markets LLC, which he claims is the main source of his seemingly significant wealth.
Airball managed to be a part of several highly engaging poker sessions during his time on HCL, and his loose play and trash-talking quickly turned him into one of the stars of the show.
All this, however, also got him into trouble with a number of other regulars in the LA poker scene, most notably Garrett Adelstein and Matt Berkey, both of whom got into serious feuds with the self-proclaimed King of LA Poker.
Airball even went as far as to proclaim himself as the "King in Texas," too, after one solid session playing at Doug Polk's poker club "The Lodge."
So far, Airball's words have spoken much louder than his results, which have often not backed up the bold claims that the young poker player has made on and off the felt. 
Nik Airball Takes On the Poker World
When you hear people talk of players who have taken on the poker world, you probably think about the likes of Gus Hansen, Tom Dwan, or Victor Blom, all of whom have done their talking with chips and cards, and won millions at the tables over the years.
Nik Airball comes from a different generation, and his approach has been quite a bit different as well. He took on the poker world with a lot of words and not too much to back it up.
While Airball has caused some ruckus in the high stakes community before as well, the real drama started in early 2023, as Nik got called out by Garrett Adelstein, one of the biggest winners in HCL and most popular players in the world.
PC Garrett has died. Airball is bad poker player and a much worse human being. Fuck that guy.

— Garrett Adelstein (@GmanPoker) March 21, 2023
Adelstein trashed Nik's character previously as well, mentioning him in relation to what he saw as a possible cheating scandal, following a well-known hand Garrett played with Robbi Jade Lew on HCL stream.
Airball came on the Doug Polk podcast to defend his character and took shots at quite a few people in the poker industry, including Adelstein himself and Matt Berkey, the owner of "Solve for Why" poker coaching site.
Nik repeatedly called out Berkey as a scammer and invited both players to play him heads up for any stakes they could afford, provided they played with their own money at all times.
This challenge was taken on by Matt Berkey, who needed some convincing before he jumped into the ring. The poker pro ended up destroying Airball at the felt for a cool million dollars in a very short span of time.
HU Match Result: -$1,029,700

Congrats to Berkey. He played well and won the match. I'll make a longer post in a couple days. ✌🏾

— Nik Airball (@nikairball) May 7, 2023
Immediately following that match, Adelstein went on Twitter and accepted Airball's earlier challenge, inviting him to play a $500/$1,000 heads up match with 100% of their own action.
I would like to officially accept @nikairball challenge to play me $500/$1000+ heads up now that things have settled down a bit at home with my newborn. As he loves to say, enough talking, let's just settle this on the felt. I will have every cent of my own action as requested.

— Garrett Adelstein (@GmanPoker) May 7, 2023
Nik later apologized for some of the trash talking towards Berkey and claimed the challenge issued to Adelstein had expired in a clear attempt to get away from having to play one of the best live poker players of his generation in a match that would likely cost another million or two.
Airball did end up trying to compensate for the loss of money and face by appearing on the HCL Million Dollar Cash Game, but ended up losing another cool million dollars in the final day of play after some initial success.
While his clear willingness to gamble and give action are definitive upsides in the poker world, his overly aggressive and loose style of poker has proven costly up to this point.
Nik Airball in Tracked Poker Games
While his heads up match with Matt Berkey has easily given him more exposure than anything else he's done so far, Nik Airball has spent the majority of his short poker career playing at the green felt of Hustler Casino Live.
Nik's first appearance on HCL came in February 2022, while his last to date have been his appearances in the massive games that included the likes of Tom Dwan, Doug Polk, Rob Yong, and a number of HCL regulars.
At this time (June 2023), Airball is losing about $5,000 on the streams according to TrackingPoker.com, which means he has basically broken even following his most recent losses.
His early appearances in this high stakes games on Friday nights resulted in some massive wins, including several $300k positive results.
However, Nik lost close to a million dollars in the span of a single week on HCL in March 2023, followed by a loss of another million dollars on the last night of the Million Dollar Cash Game that HCL hosted in late May of the same year.
Two guys who can lose $1 million and still smile@DougPolkVids @nikairball pic.twitter.com/v49ttN19ec

— Hustler Casino Live (@HCLPokerShow) May 31, 2023
Apart from these, Nik Airball has also appeared at Doug Polk's poker club "The Lodge" in Austin Texas, where he booked a reasonable win on the stream, followed by another appearance on the first-ever live streamed game of "High Stakes Poker."
Airball lost on High Stakes Poker, with the likes of Doug Polk, Matt Berkey, and Eric Persson all at the table for the show, and the majority of the poker world agreeing that Nik got way too drunk and way too loud during that particular stream.
His final known appearance at the poker felt has been at the Resorts, where he played his heads up match with Matt Berkey and lost a million dollars in the span of just 60 hours of live play at $200/400.
All said and done, Nik Airball has lost quite a bit of money at the poker tables in games that we have been able to see. Despite his claims he has won far more than that off the stream, many fans are finding it harder and harder to believe he is a winning poker player at all.
Nik Airball Net Worth
Most poker players who become famous enough to have their name show up in poker news are usually winning players with a proven track record in either tournaments or cash games.
Nik Airball, on the other hand, has had barely any success in poker tournaments, having won only $20,000 for his single WPT cash, and having lost well over a million dollars playing in live poker games on HCL, the Lodge, High Stakes Poker, and his heads up match with Matt Berkey.
That said, Nik Airball net worth is probably still quite significant, although the exact origin of the millions he has been playing with remains a bit of a mystery.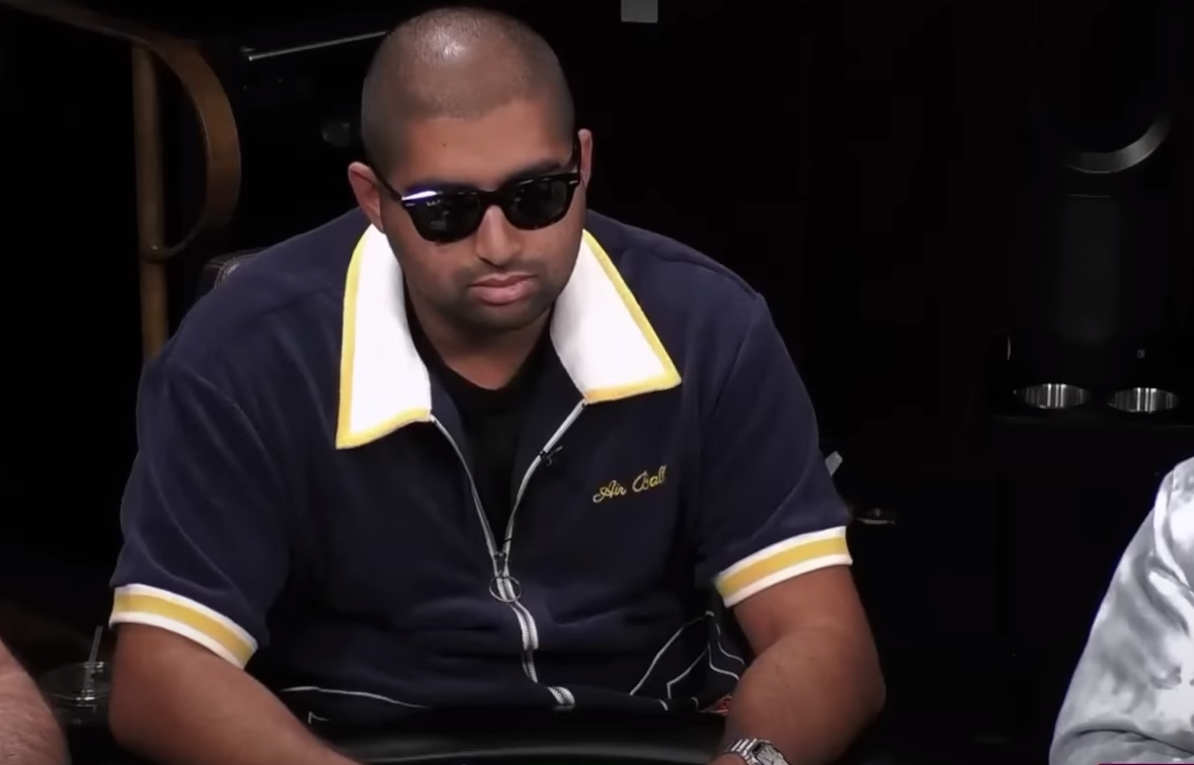 By his own claims, the entirety of Nik Airball net worth comes from his work as an investment banker, but it is hard to believe he managed to make millions in that field at such a young age.
Whether he is an investment banker or not, and whatever the origin of Nik Airball net worth may be, we estimate it to be in the range of $5 million to $10 million at this time.
Whether that number continues to go down or finally starts to escalate in poker rooms around the world is completely up to Nik, but it is likely his game will need to change up a bit if he is to climb out of the hole he has dug for himself over the last few months.
Nik Airball FAQs