Doug Polk Poker Story – Solving Poker Before Solvers
Doug Polk Poker Story – Solving Poker Before Solvers
Today, there is hardly anyone familiar with the poker world who doesn't know the name of Doug Polk. Once recognized as the best heads-up player in the world, Polk had managed to "solve" the game of Texas Hold'em long before solvers were around.
Although Doug has recently stepped away from the felt, announcing he no longer plans to play and wants to dedicate his time to other things, he's made a huge impact on the poker scene.
Polk is one of the owners of Upswing Poker, one of the best coaching sites around. While he himself may not be so keen on playing the game, he's helped create a resource for everybody else who wants to excel in poker.
Doug Polk poker story is certainly an interesting one. For many young guns, the climb to the top was seemingly a breeze. Polk, on the other hand, had to overcome many adversities on his way up, at one point even considering giving up his poker pursuit entirely.
If you're serious about poker but feel like you lack motivation at times or that poker gods treat you unfairly, keep on reading. This is a story of a hard path to success, sparkled with many ups and downs and a rather happy ending.
Doug Polk Poker Bio
Considered one of the best heads up players at the peak of his career
Owner of three WSOP bracelets
Has $9.4 million in live tournament earnings
Co-founded Upswing Poker, one of the leading training sites
His poker YouTube channel has 300,000+ subscribers
Doug Polk Poker Journey: Never Give Up
Polk was born in Pasadena, California, in 1988. He's always been a competitive spirit with a talent for games. His father taught him how to play chess when Doug was just five years old, and ever since, he's been on the mission to become the best at everything he touched.
During his teen years, Polk got involved with eSports and played Warcraft 3 competitively for a while. This only helped further shape his competitive nature, a trait that will come in very handy some years down the road.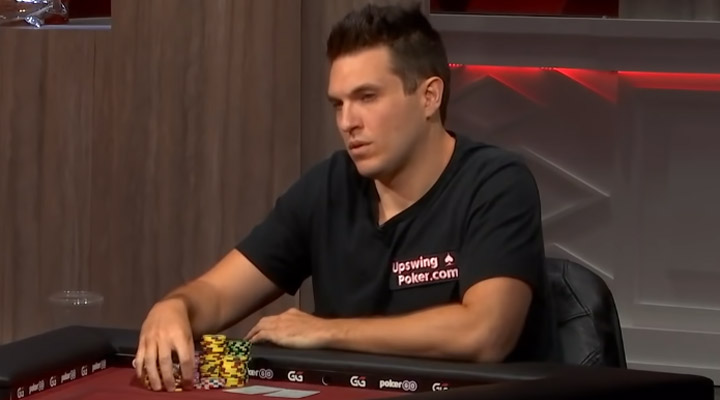 For a short while, he attended the University of North California, but he soon realized that he wasn't cut for the traditional career. Instead, when he was 19, he decided to drop out and move to Las Vegas. This is where the Doug Polk poker journey really started, but there was a thorny path that led to this decision.
Online Poker Struggles of Doug Polk
Like many others of his generation, Doug Polk found his poker legs playing online. He started his grind on PokerStars, playing at the lowest of levels.
As funny as it may sound today, one of the best HU high-stakes pros of today started his journey playing NL10 full-ring games.
Even funnier, perhaps – Polk was really struggling to beat the games.
In 2007, he created a thread on the 2+2 poker forum under his now-famous moniker "WCGRider," entitled "Reaching the end of my rope."
In the introductory post, he vented all of his frustration, explaining that he felt like he just came to a brick wall. No matter what he did, no matter how hard he studied, nothing seemed to work. He just couldn't become a truly profitable player, even at the lowest of limits.
Polk was pretty much ready to give up, and this was his last "Hail Mary" of sorts. He was asking if there were anyone out there who could help him break the vicious circle and finally get his poker career on the right track.
Finding a Helping Hand
Had Polk's call for help remained unanswered, who knows if he'd become the player that he is today. Perhaps he'd thrown in the towel and given up on poker before unlocking his full potential.
Luckily, some of the forum members recognized the passion he had for the game and reached out, offering their assistance.
Among those who helped Doug Polk when he needed help the most was Ryan Fee, know his friend and business partner at Upswing Poker.
With Fee's assistance and his own stubbornness, Polk finally managed to break through the invisible barrier, and his poker career started trending in the right direction.
Steadily, he was building his bankroll and his skills, moving up in stakes, eventually becoming a regular at $5/$10 and $10/$20 six-max cash games. All the struggles started to pay off as "WCGRider" became a force to be reckoned with on the online felt.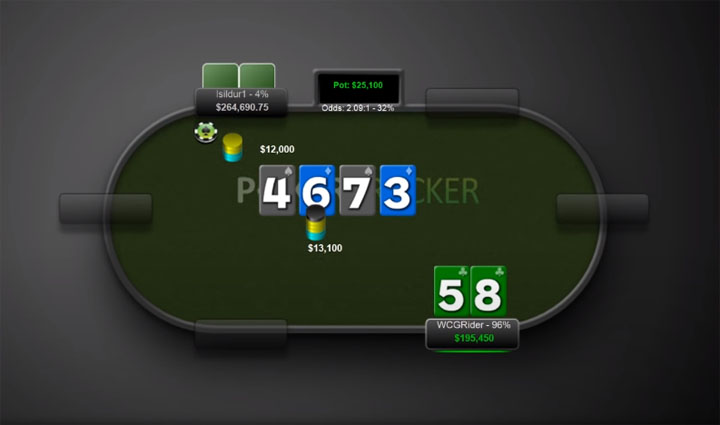 Mastering Heads Up Poker
After playing six-max almost exclusively for a while, Doug Polk decided it was time for a change and went on to tackle a new format – heads-up poker.
While the jury is still out, many players agree that heads up is the most skillful form of poker there is.
So, it was a big challenge to take on, especially after having such a difficult start to his career and now finally finding his legs in six-max. There was no telling how things would go and what would happen.
But, Polk was ready for the challenge.
He spent the next few years playing HU exclusively and working hard on his game. He was probably one of the most hard-working players at the time, putting in many hours away from the tables analyzing his opponents, checking out his own strategies, and making tweaks and adjustments that would help him become the most feared opponent in the high-stakes environment.
If you're wondering how good Polk was at heads up, you should know that he ran out of opponents at one point. No one was willing to sit down and play him, which was a great acknowledgment of his skills, but not as good for his finances.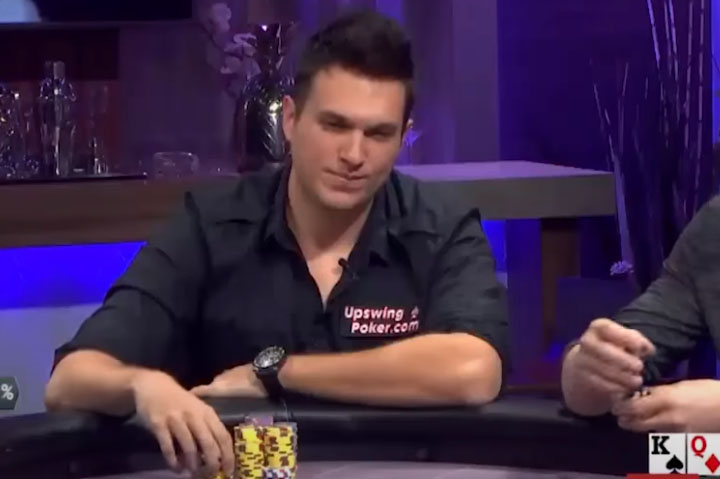 The only player who was willing to take Doug on in 2013 was Ben Sulsky, better known for his "Sauce123" moniker. Sulsky was considered one of the best HU players in the world at the time, so it was a true clash of titans.
The two played 15,000 hands of $100/$200 heads-up Hold'em, and when it was all said and done, Polk ended up winning just shy of $750,000 as well as the $100,000 side-bet.
That win pretty much made it official. Doug Polk was the best heads-up player, and after his convincing victory over "Sauce123," no one was willing to play him in the one-on-one format.
Live Tournaments and Doug Polk Net Worth
Polk was never too interested in live poker. He was doing quite well online, and he felt more comfortable playing in the virtual environment. After all, online poker was much more convenient and far less restrictive.
But, when there is no one left to play against, and you make a living playing poker, it's not an ideal situation.
So, Doug turned his eyes to the live tournament scene, especially high roller tournaments. The skillset he developed playing heads-up at the highest level helped him make a smooth transition and continue where he left off online.
From 2014 to 2017, Polk managed to amass $9.4 million in live tournament cashes, playing predominantly in what's usually referred to as "super high rollers."
These are smaller-field events with large buy-ins, offering impressive prizes for top finishers.
The first major score came early on, in 2014, when Doug made a deep run in the Aussie Millions $100,000 Challenge. He busted out in 4th, but this was still good for more than AU$860,000.
Later that year, he managed to go all the way in the $100,000 Las Vegas Super High Roller II, pocketing $1,648,350 for his stellar performance.
Polk's biggest cash by far came from winning the $111,111 WSOP One Drop High Roller tournament in 2017. This brought him just shy of $3.7 million, as well as his third WSOP bracelet. The first two came in 2014 and 2016, but in tournaments with much smaller buy-ins.
Hendon Mob shows high-roller's lifetime winnings as $9.4 million, but that's hardly a good indicator of Doug Polk net worth. He's also won several million playing online on both Full Tilt and PokerStars, and he must be decently up in live cash games as well.
But, perhaps the most significant part of the Doug Polk net worth today is Upswing Poker, his coaching site that features some of the best players in the industry. The site offers high-quality content for those who seriously want to improve, and this kind of content comes at a price.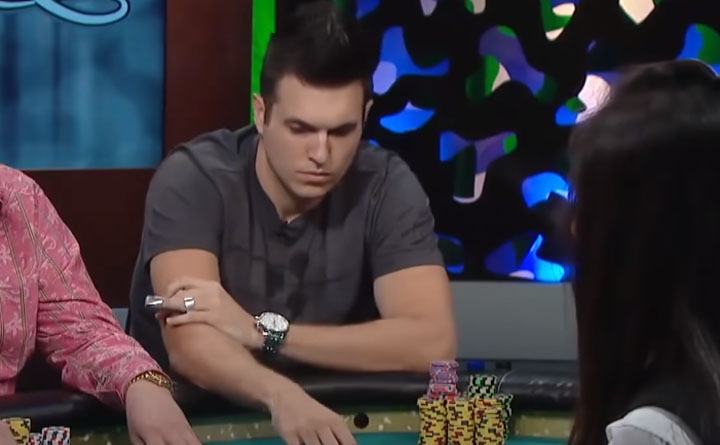 So, while it's hard to put an exact number on the Doug Polk net worth, it's reasonable to assume that it's quite a bit higher than what you'd think just looking at his live tournament winnings. Live poker was never one of Polk's main areas of interest.
Doug Polk Poker Retirement and New Ventures
While Polk's results on the felt were nothing short of stellar, he had grown tired of the grind. Accomplishing as much as he had over a decade or so, he started feeling it was time to move on to different things.
In 2018, Doug shared his decision to retire from poker on his very successful YouTube channel. Over the span of few years, Polk managed to build the biggest poker channel on the platform, sharing all sorts of content – from strategy videos, hand reviews, and live gameplay to industry news and hot topics.
In his retirement video, Polk explained that he just no longer felt the same passion for the game, and he wanted to move on to different things.
Obviously, this was a big surprise for the poker community at large, but especially for his fan-base and followers. It was hard to understand why someone who has accomplished so much would just up and quit, but Doug seemed pretty resolved.
And, unlike many others who "retired" only to come back a few months later, Polk has pretty much stayed true to his word. He did come back to the felt for his challenge with Daniel Negreanu (which we'll discuss in a moment), but that was more the "too good to pass on" type of situation than an actual comeback.
Upswing Poker – Doug Polk Poker Training Platform
Doug Polk launched Upswing Poker in 2016 together with Ryan Fee. His idea was to use his connections in the high-stakes world to create the best poker coaching site the world has ever seen. For the most part, he managed to accomplish this plan.
Over the next few years, the site has grown to become the number one destination for those eager for poker knowledge and big enough bankrolls to support this hunger. Upswing courses don't come cheap, but they're usually worth the money.
One of the earlier courses available on the site is Advanced Heads Up Mastery, a course entirely created by Doug Polk, in which he teaches all his secrets and strategies and explains how he came to be the best HU player around.
As far as value for money goes, it hardly gets better than this.
In addition to Polk and Fee, Upswing offers courses by the likes of Nick Petrangelo (one of the best tournament players alive), "Kanu7" (a top cash game specialist), Jake Abdalla teaching mixed games, and much more.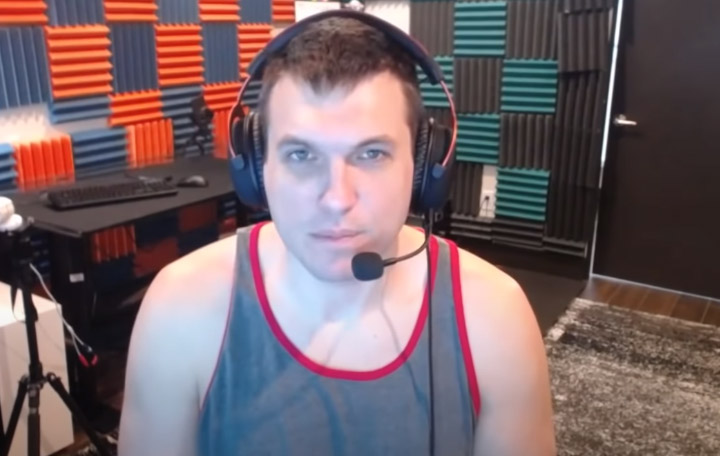 While the Doug Polk poker career may be over (or at least on pause for the time being), he is still very much involved with Upswing Poker and wants to see it thrive. He may not have the same drive to play the game, but he's still passionate about enabling others to learn and improve.
Yes, he's not just doing it out of the goodness of his heart, as Upswing probably represents a significant portion of the Doug Polk net worth at this point, but there is nothing wrong with that. Polk has come up with a premium product targeted at a certain group of players, and he seems to be doing quite well.
Brief Comeback by Doug Polk: High Stakes Feud with Daniel Negreanu
As already stated, Doug Polk mostly stayed true to his word on retiring from poker. After 2018, he's played in an odd tournament, and the producers managed to get him to appear on the new season of High Stakes Poker, but he had pretty much disappeared from the circuit.
However, in 2020, Polk did make an epic comeback for a few months, and it was exclusively to play his High Stakes Feud against Daniel Negreanu.
This was a heads-up skirmish between "KidPoker" and Polk that took place on WSOP.com and lasted for 25,000 hands. The two played $200/$400, and their sessions were streamed live on YouTube and Twitch, giving poker fans something to enjoy few times a week.
Now, you might be wondering, how did this match come to be? Negreanu, albeit an excellent player in his own right, has never really played heads up. Polk, on the other hand, used to be the absolute crusher in this format, and even with a few years' break, it was clear he was a huge favorite going into the whole thing.
Which begs the question, why did Negreanu accept the challenge in the first place?
Doug Polk and Daniel Negreanu History
Doug Polk has always been one of those guys who weren't afraid to express their opinion, even if they knew it would be unpopular. In fact, you could say that Doug enjoys the "trolling" and drama, maybe even a bit too much at times.
His relationship with Negreanu has been rather tense for several years leading up to the challenge. The whole confrontation was fueled by Negreanu's now legendary statement that "more rake was better."
On his hugely popular YouTube channel, Polk went after Negreanu and called him out. Doug minced no words in his criticism for the Canadian superstar, who he accused of being a sellout, not having players' interests at heart.
After this, Polk posted a number of videos and social media posts making fun of Negreanu and calling him out on other things. A large portion of the poker public enjoyed the drama (big surprise), but Negreanu himself was getting pretty frustrated.
So, one day, Polk being Polk, he issued a public challenge to Daniel Negreanu to play him heads up. Later on, Doug admitted that this challenge was more of a joke as he never thought Daniel would go for it. It was just another "troll," if you will.
But, to everyone's surprise, the Canadian decided to stand his ground on this one and accepted the challenge. There was no backing up now.
In some ways, the grudge match would be the culmination of the conflict between the two high-profile players, and the fans couldn't wait. Polk wasn't that thrilled about it, although he expected to win a fair bit of money, but it meant playing and studying poker intensively for several months – something he really wasn't keen on doing.
Polk Gets a Nice Retirement Bonus
The grudge match took place from November 4, 2020, to February 3, 2021. The first 200 poker hands were played live, and the rest of the action played out on the virtual felt of WSOP.com.
Although DNegs put up a good fight, Polk was a big favorite right from the start, and by the time they played all 25,000 hands, he was up $1.2 million.
For Negreanu, this was an expensive but valuable learning experience. For Polk, at least according to his interviews, it was a way to make some money, but he didn't really enjoy the process. Despite winning big, the match didn't rekindle his love for the game.
For more details, check out this article breaking down the Negreanu – Polk grudge match from start to finish.
It does seem that the two have resolved some of their differences in the process, despite some controversies towards the end of the duel. Polk respected Negreanu's readiness to rise to the challenge against the odds and even admitted that the Canadian had improved a lot over the course of the match.
Summary: Is Doug Polk Poker Story Over?
In some ways, the match against Daniel Negreanu was Polk's swan song, at least as far as his efforts on the felt are concerned.
Despite putting in a lot of work and learning new things about the game, Doug just couldn't find that passion in him. Towards the end, it was clear he was ready to get it over with and move on from poker once again.
This isn't to say that the Doug Polk poker career is over for good. A player of his caliber can probably come back at any point and quickly catch up on anything he missed out on – but that only works if he has the drive to do it.
As things stand right now, it seems that "WCGRider" is done with the grind and ready to focus on other things. What these other things may be, apart from Upswing, is anyone's guess. He's been interested in cryptocurrencies as of late, so who knows where that path might take him.
Polk definitely doesn't lack creativity or talent, so there is a world of options for him to explore out there!