Amanda Leatherman Poker Journey: Daniel Negreanu's Significant Other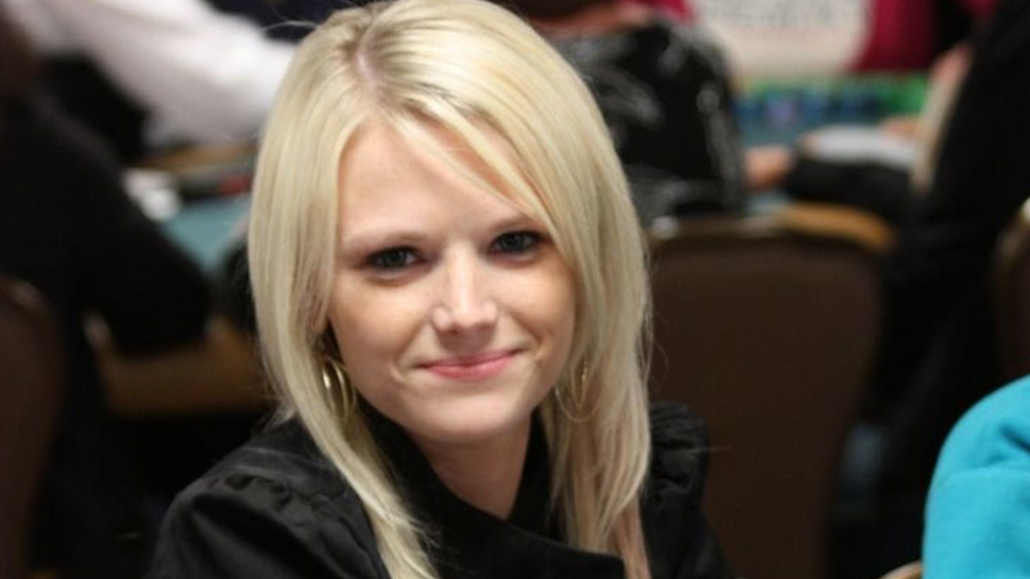 The poker world has made quite a few celebrities over the years. While most of those have reached the stars by playing the game, a few names rose to prominence without having much success in the game itself.
Amanda Leatherman is in the latter group, as she became a well-known name in the poker industry through her work as a TV presenter and hostess of popular poker shows like the "World Poker Tour" and "The PokerStars.net Big Game."
More recently, Amanda Leatherman married arguably the best poker player in the world, Daniel Negreanu, which has made her even more popular in the poker community.
While most avid poker fans had heard of Amanda even before she became Mrs. Negreanu, the number of those who know Amanda's name and face has certainly grown since she married Daniel.
But who exactly is Amanda Leatherman, and how did she come to be married to Daniel Negreanu?
Keep reading to find out where Amanda came from and how she eventually became the wife of one of the most influential characters in the world of poker.
Amanda Leatherman Highlights
Worked as hostess for The Big Game and World Poker Tour
Popular personality in the poker community
Has two WSOP cashes to her name
Married to poker professional Daniel Negreanu
Back in school, working on her psychology degree
Amanda Leatherman Early Life and Career
Amanda Leatherman was born on August 7, 1984, in California. As she will gladly tell you, this birth date makes her a Leo, as astrology is one of the things she likes to dabble into.
Not too much is known about Amanda's upbringing, other than the fact she was raised in a Christian family and that she has a brother named Todd.
Amanda Leatherman first became known to the general public in 2008 when she started co-hosting the World Poker Tour, a massively popular televised poker tour at the time.
She kept that gig going for two years before moving on and taking on a similar job on The PokerStars.net Big Game, a TV cash game show which prominently featured her future husband.
Amanda was young, pretty, eloquent, and very good with the players, which made her a beloved character throughout the poker community.
Watching The Big Game shows now, many years after, the early signs of romance between her and Daniel Negreanu can be seen.
The two got very flirty in the interviews, and the tension between them, which graduated into love, was quite obvious.
Despite being surrounded by poker her whole life, Amanda never really took the game too seriously and never gave it a real shot at becoming a professional poker player.
Yet, let us take a brief look at Amanda Letherman's poker playing record and see how well she has done as an actual player.
Amanda Leatherman Poker Career
For someone who has been around poker as much as Amanda Leatherman, it is strange to see that her poker results are very few and far between.
Quite clearly, Amanda never fell in love with the playing aspect of the game, as her appearances on the felt were quite rare.
In 2008, Amanda cashed the $1,000 Ladies Event at the World Series of Poker, coming 45th for $3,682, which was also the biggest live tournament cash result of her career.
It would take another 11 years before Amanda got another recorded tournament cash, as she placed 141st in an online $1,000 NLH event, which was also part of the WSOP.
Amanda did play an occasional poker tournament over the years but had very little success and never really showed much desire to play the game.
It is unknown if Leatherman has played in many poker cash games, although we can assume that any play she did put in would go under the category of "playing for fun."
Despite never really playing too much, Amanda managed to get one of the all-time best poker players to fall head over heels for her and put a ring on her finger.
Amanda Leatherman Interesting Facts
Poker fans always like to get into the personal details of their favorite players and personalities in the community. So, we decided to do a little digging and find out some fun facts about Amanda Leatherman.
While she has kept a lot of private things to herself, we were able to dig out a few interviews in which Amanda actually spoke about her personal life, her preferences, and her dislikes.
Apparently, Amanda can be quite messy at times, which has been somewhat demonstrated in popular Daniel Negreanu WSOP VLOGs.
This tendency toward organized mess is something that used to bother Daniel a lot, but apparently, the happily-in-love couple worked out their differences.
Amanda's own biggest pet peeve is having too many people in a small room at the same time, as she says she has slight claustrophobia.
Her favorite TV show of all time is Californication, with David Duchovny, the lead actor on the show, being her celebrity crush.
Amanda has also spoken about wanting to have a large family of six children, which the Negreanu couple may want to start working on sometime soon, considering they are both getting up there in age.
Amanda is also an animal lover like her husband, and the two share custody of a couple of beautiful puppies named Rocky and Apollo, after Daniel's favorite movie characters.
Amanda Leatherman Becomes Daniel Negreanu's Wife
Over the years, Daniel Negreanu has had quite a few love interests, and his place in the public eye has made many of those relationships quite public as well.
Daniel and Amanda used to date for a while many years ago, but Leatherman decided to leave Vegas after some years to "escape the partying," and the couple went their separate ways.
Back in 2018, after Daniel broke up with his long-time girlfriend Marisa Rachelle Rodney, Amanda reappeared in his life, and the two hit it off once again.
At the time, Daniel talked about the rekindled affection for Amanda on DAT Poker Podcast and about them breaking up because Amanda was young and needed to experience things.
Just months after that episode of DAT Poker Podcast, the two were getting married in Rancho Palos Verdes, California, in what became one of the biggest poker weddings of all time.
The attendance included a who-is-who of the poker community. The likes of Phil Hellmuth, David Williams, Antonio Esfandiari, Nick Schulman, Maria Ho, Eli Elezra, Phil Laak, and Jennifer Tilly were all at the poker's social event of the season, as Hellmuth dubbed it.
The Vows #PokersSocialEventOfTheSeason #ALovesTheD pic.twitter.com/OFXp4jmRxH

— phil_hellmuth (@phil_hellmuth) May 18, 2019
In their whimsy fashion, the two used a Twitter hashtag #ALovesTheD," which stirred up some controversy but got some great laughs from their followers.
Amanda became Mrs. Negreanu in 2018 and has been ever since, with the two seemingly living the life that most couples could only wish for.
Amanda Leatherman Net Worth
Despite being a pretty integral part of the poker community for many years, Amanda Leatherman never quite "made it" in the poker world.
She was a hostess for a few major TV poker shows but only managed to hold those jobs for a couple of years before moving on to new things.
Amanda never had much interest or success in the actual game of poker either, which has not done anything for Amanda Leatherman net worth.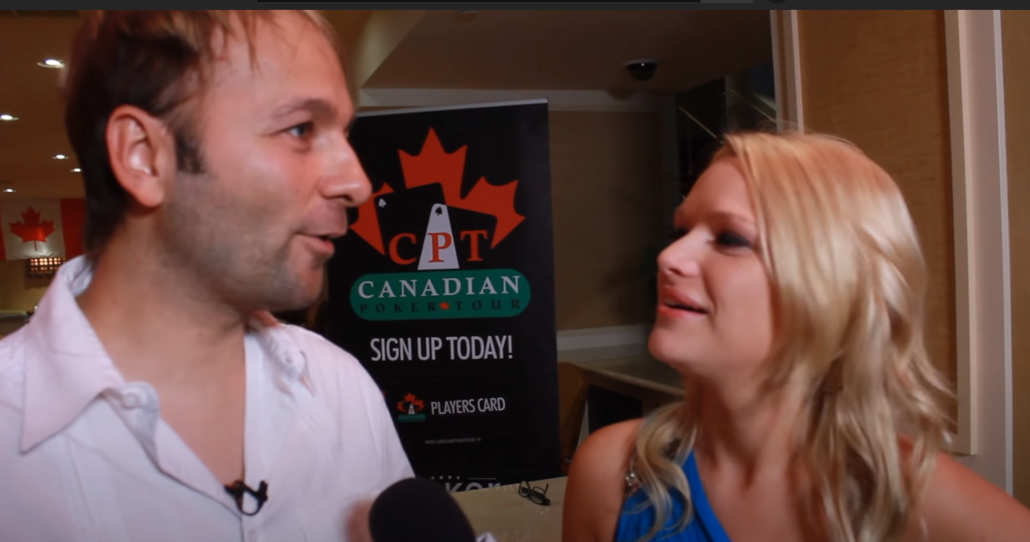 Before she was married to Daniel Negreanu, I would say that Amanda Leatherman net worth was definitely under $1 million, and probably closer to $100k, as she would have been doing regular jobs that don't pay mind-blowing salaries.
Today, things are quite different. Being married to one of the richest people in poker means that Amanda Leatherman net worth has climbed exponentially, and she is rich as well.
Daniel's net worth reaches well into the tens of millions of dollars, and it would not be crazy to assume that he is worth more than $100 million, either.
For that reason, I am going to speculate that Amanda Leatherman net worth today is close to $50 million, half of the joined fortune of the Negreanu family.
Where is Amanda Leatherman Today?
Amanda Leatherman, or rather Negreanu, lives in Las Vegas with her husband, Daniel Negreanu, and appears to be living the good life.
The poker community has gotten a lot of insight into Amanda's daily life through Daniel's WSOP VLOGs, which he regularly posts on his YouTube channel during the Series.
Most recently, Amanda seems to be back in school, working on a degree in psychology, which would open up even more career opportunities in her future.
When she's not studying, Amanda enjoys watching reality shows such as "The Bachelor" and "Survivor" with Daniel.
Amanda is not shy about keeping up with her beauty routines either, as she continues to go to beauty treatments whenever she gets a chance and still looks amazing at the age of 37.
If you are curious about what Amanda is up to on a daily basis, you can check out her Twitter @RadioAmanda, where she occasionally Tweets about her personal life, world events, and her husband's poker-playing achievements.
Whether we'll see Amanda back in the role of a poker TV show hostess anytime soon remains to be seen. A big part of the poker community would certainly love to see more of Amanda in her former role.