Eli Elezra Poker Story – The Making of a Hardcore High-Stakes Poker Champion
5 minutes
Last Updated: November 6, 2021
Eli Elezra Poker Story – The Making of a Hardcore High-Stakes Poker Champion
The poker community is a very versatile one, with people from all over the world and all walks of life making their way into the game through different paths.
Born in Jerusalem in 1960, Eli Elezra (born Eliahu Ilan Elezra) is one of the players with the most colorful personal lives and histories.
Compared to many of the game's top guns, Eli has had an unorthodox life, coming to the U.S. from Israel after being discharged from the Israeli army following an injury he sustained during the Lebanon war.
A former Israeli soldier, Eli Elezra is one of the most fearless and intimidating poker players in the entire poker world, and his experience with dealing well under pressure has brought him a lot of success in the game as well.
Widely considered as one of the "old-guard" of Las Vegas players, Eli is one of the true faces of Sin City, which even earned him the nickname Mr. Vegas.
Eli Elezra Career Highlights
Started playing in the early 1990s in A.C. and Las Vegas
Won the 2004 Mirage Poker Showdown for more than $1 million
Hold 4 WSOP bracelets in Stud and Draw games
Won the 2021 U.S. Poker Open $10,000 8-Game Event
Career earnings close to $4 million
Eli Elezra Poker Journey: War Injury Leads to Poker Stardom
Eli Elezra was born in Jerusalem during a turbulent era in 1960. As a young man, he joined the Israeli army and became part of the Golani Brigades. In his youth, Elezra served time in prison for disobeying direct orders and was later injured during the Lebanon war in 1982.
After being discharged from the army, since he could no longer serve due to the injury, Eli decided that he would continue his life journey in America.
His first days in the U.S. were spent in Alaska, where he worked in the fish industry. At that time, he surely had little idea where life would take him, but the journey that was ahead of him was one few could dream of.
Eli moved to Las Vegas in 1988 and started a film-developing business. This business took off, and it was around that time that Elezra also got introduced to poker and started playing it seriously.
Eli had great poker talent even at a young age, and he quickly started doing very well in both tournaments and cash games in Las Vegas, Atlantic City, and other places.
During the golden days of the poker boom, Eli made a big name for himself and was one of the most popular faces in televised poker events, including the mega-popular GSN High Stakes Poker.
Elezra was also one of Full Tilt Pros, who represented the site and acted as ambassadors for one of the biggest online poker rooms during its golden age.
Eli Elezra Professional Poker Career
To this day, Eli Elezra is not always considered a professional poker player, simply due to the fact that he is also a successful entrepreneur and probably dedicates more of his life to business than he does to poker.
The Eli Elezra poker story began in the early 1990s when he was first introduced to the game. Yet, he only got his first recorded tournament cash in 1996 at the U.S. Poker Championship in A.C., in an Omaha event.
In the years to come, Elezra would record a number of ITM finishes at the WSOP, but despite a few final table appearances, he was unable to capitalize with a bracelet right away.
The interesting thing about the Israeli pro is the variety of games that he quickly became very good at. In the early years of his career, he was already making deep finishes in Stud, Draw, Texas Hold'em, and Omaha tournaments, a unique trait that showed he would grow into a very well-rounded poker player.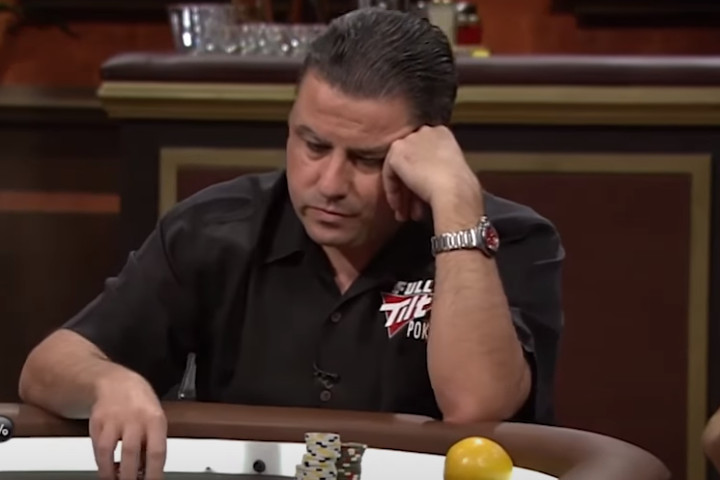 The year 2004 was the big breakout year for Elezra, as he finally got his first major poker tournament result. While there was no WSOP bracelet involved, he won over $1 million in the Mirage Poker Showdown, a $10,000 event held in Las Vegas.
With this title under his belt, Elezra was now a recognizable face in the poker community. He also became a feared player, both for his game and his demeanor at the table.
A number of solid tournament finishes in the years to come included a win at a $1,000 Weekly Tournament in Bellagio, which got him over $100.000 in prize money.
It was in 2007 that Eli also broke onto the big scene by winning his first WSOP bracelet in a $3,000 Stud Hi-Lo event, which got him the first-place money of $198,984.
Elezra was no longer an anonymous player at any table in the world, and it was around this time that the T.V. appearances and his partnership with Full Tilt Poker were in full stride.
Elezra kept stacking up deep finishes in tournaments, mainly during the WSOP. Many were wondering why he was not playing the international circuit as well. The truth, of course, was that he was involved in the biggest cash games in the world, which were happening in Las Vegas at that time.
With the amount of high-stakes action Elezra was involved in, it comes as no surprise that his participation in poker tournaments was somewhat limited.
Yet, Eli Elezra's poker career kept going in the right direction, and in 2013 he finally captured his second WSOP bracelet after a number of unsuccessful final table appearances. This time, he won the $2,500 2-7 Triple Draw event for $173,236.
In 2015, Elezra once again extended his collection of poker jewelry, with a win in the $1.500 Seven Card Stud event, worth just over $112.000.
Mr. Vegas had another successful but somewhat disappointing summer in 2018, as he came second in the $10,000 Omaha Hi-Lo Championship and third in the $1,500 PLO8 event, both at the WSOP. Despite winning more than $350,000 for his effort, he was unable to lock up another bracelet.
He would add to his impressive collection the very next summer, with yet another WSOP victory in the $1,500 Seven Card Stud.
Live poker took a bit of a break following the 2019 WSOP due to the global pandemic that restricted many aspects of life for over a year. But Eli is now back at the tables and going as strong as ever before.
Eli Elezra Poker TV Appearances
Despite his successful poker tournament career, Eli's claim to stardom came in big part due to his appearances on the most popular TV poker show of all time, High Stakes Poker.
When the show first started filming in 2006, Eli had already had his $1 Million victory and been a major part of the high-stakes poker community. As such, he was one of a group of players who got the invites to the show, along with other high-profile names like Doyle Brunson, Phil Hellmuth, Phil Ivey, and Sam Farha.
On the show, Eli showed his love for the game, despite being forced to play No Limit Hold'em, which was certainly not his favorite game. He was one of the most active and entertaining players, and the viewers could tell the level of respect he had among the other players.
During this show, Elezra showed off his charm but also his lack of patience for players taking extreme amounts of time to take action. He often held a red rose handy and would take a smell every now and then for good luck.
Overall, Eli had some good results on the show and played some of the most entertaining hands of the entire show's history. He demonstrated his cash game skills and showed that he has what it takes to take on the best players in the world, even in the game that isn't his strongest.
Apart from High Stakes Poker, Elezra also appeared on Poker After Dark in multiple seasons. He also had appearances on the televised final tables and featured tables of WSOP and other major tournament series.
Eli Elezra Net Worth
If there is one thing that the fans of poker players worldwide would very much like to know, it is what their favorite players are actually worth and how much they have profited from the game of poker in their lifetimes.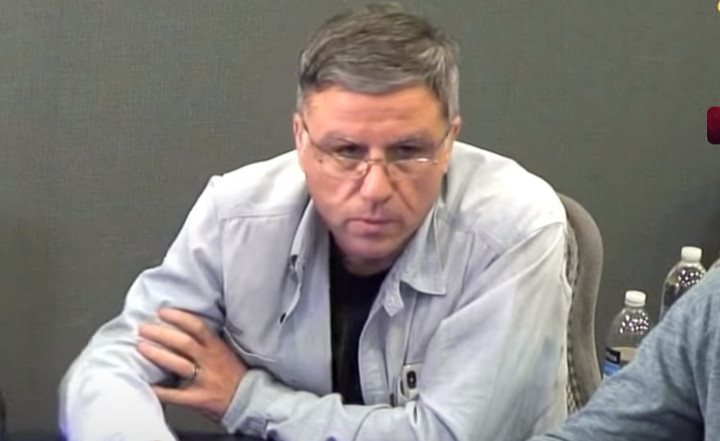 Of course, it is impossible to know exactly what someone is worth, but in assessing Eli Elezra's net worth, we can look at his tournament results, the fact he is a successful entrepreneur, and a regular in the highest stakes cash games in Las Vegas.
In his tournament career, Eli has made close to $4 million in winnings. It is hard to quantify the amount of money he may have spent on buy-ins, but it is safe to say he has profited a good amount from tournaments since he does not play too many of them.
Yet, to say that Eli Elezra's net worth is $4 million would be an oversimplification since these winnings came over more than two decades, and life in Las Vegas is not cheap.
What we do know is that Elezra is a regular in the Bobby's Room at the Bellagio, Ivey's Room, as well as other high-stakes cash game venues in Sin City. These games require hundreds of thousands to even take a seat, which means that his poker bankroll is definitely in the millions of dollars.
On top of that, Eli is a successful businessman, and while we don't know exactly how much his businesses bring in, it is a safe bet that he makes a steady profit from the business side of things too.
All in all, I would say that a fair estimate of Eli Elezra's net worth would be in the range of $5 million to $20 million, and the player himself is the only one who could possibly disclose the actual numbers if he had any good incentive to do so.
What Is Eli Elezra Up to Today?
Unlike many of the "old-guard," Eli Elezra has neither gone broke nor stopped playing poker for any other reasons. At the age of 60, Eli is still a force to be reckoned with, and he makes sure to keep his fans updated on his latest endeavors via his active Twitter profile (@elielezra1).
If you were to have a look there now, you would see that his description says family man/businessman/poker player, and this is exactly the way Eli's life seems to be oriented these days.
According to his own confession, Elezra has shifted focus away from poker and business to spend more time with his family. That, however, does not prevent him from regularly taking part in some of the biggest poker games in the world.
His Twitter feed is loaded with images from his poker life, and we can clearly see that he still plays cash games on the regular, although the actual stakes, wins, and losses in these remain private.
What's not private is Eli's tournament scene appearances, and the most recent such appearance actually brought Eli a brand new poker trophy.
On June 8th, 2021, Eli Elezra won the $10,000 8-Game Mix U.S. Poker Open Event #6 for $169.600 and a trophy that confirms he is still one of the elite poker players living in Las Vegas.
To get the title, Eli had to defeat a stacked final table that included the likes of Daniel Negreanu, Steve Zolotow, and David "ODB" Baker, all of whom are true experts of mixed games.
If you want to find out even more about Eli Elezra, you should check out his autobiography "Pulling the Trigger." The book was released in 2019 and includes stories from both the poker career and the personal life of one of the biggest names in modern poker history.
Watching the recent tournament streams he played on, it is clear that Eli is still very young in spirit and will likely be around for many years to come. He might even win a few more titles to add to his already impressive poker biography.