Chris Ferguson Poker Story – Glory Days, Fall from Grace, and Silent Comeback
Chris Ferguson Poker Story – Glory Days, Fall from Grace, and Silent Comeback
The name of Chris Ferguson may not mean that much to those new to the poker world. You may have heard it here and there, but if you were to make a list of poker celebrities, he'd hardly cross your mind.
Yet, the man nicknamed "Jesus" for his long hair and beard used to be one of the most influential players back in the day.
Chris Ferguson has an impressive resume. Beyond his personal results on the circuit, "Jesus" was one of the founders of Full Tilt, the legendary brand that has helped shape the online poker industry into what it is today.
He was also one of the fans' favorites and the man who put in a lot of time and effort into helping aspiring players worldwide learn the ropes of Texas Hold'em and develop a passion for the game.
Unfortunately, Chris's story is one of what might have been. Infamous events of poker's Black Friday and the chaos that ensued led to his swift fall from grace. It was a blow he never fully recovered from, although he eventually came back from the self-imposed "exile."
This is the full Chris Ferguson poker story, from start to finish. If you ask me, it's a rather interesting one that goes to show how things can always quickly get out of hand.
At one time, the team Full Tilt, including Ferguson, were on top of the world. It was smooth sailing, and the future seemed bright. But once the rug was pulled from under them, everything spiraled out of control very quickly.
Chris Ferguson Early Life & Education
Unlike many who took up the path of professional poker, Ferguson, who was born in 1963 in California, completed formal education.
Both of his parents graduated from UCLA and acquired doctoral degrees in mathematics. They expected Chris to follow in their footsteps, but he had a slightly different vision.
Instead of mathematics, Ferguson opted for computer science and eventually acquired a doctoral degree in that field. As it would turn out, this was an important decision that had a significant impact on his later career.
Like many others, he, too, discovered Texas Hold'em during his university days. However, this was a different time, and online poker wasn't really a thing back then. So, his beginnings were much different, and he was primarily motivated by the love for the game rather than the desire to make money.
Chris Ferguson Poker Career: From Poker Chat Rooms to Main Event Title
When Ferguson had first fallen in love with poker at UCLA, online poker sites, as you know them today, didn't exist. This didn't prevent him from honing his skills online, though. He discovered text chat rooms where he could play for play money.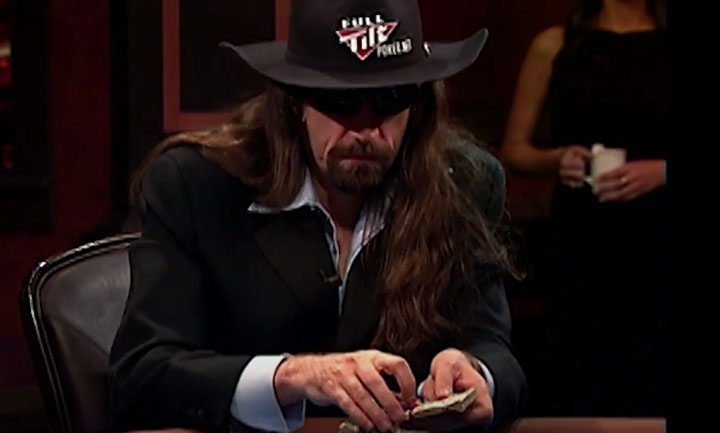 Of course, this alone wasn't enough to satisfy his passion, which grew stronger the more he played. Chris and his friends took frequent trips to Las Vegas, testing their skills in low limit Hold'em and 7 Card Stud games.
His "career" on the internet was going quite well, too. He became one of the top-ranked players, which didn't bring him any monetary benefits, but it helped boost his confidence.
It was in 1994 that Ferguson started to take up poker seriously. He became a regular on California's tournament circuit, playing in a bunch of lower buy-in events. All of this helped prepare him for the things to come.
Rise to Stardom
Although Ferguson continued to pursue his academic career, eventually acquiring his Ph.D. in 1999, he ended up choosing an entirely different path – that of playing poker for a living.
He could have easily stayed in the safety of academia and spend the next several decades of his life teaching, doing research, and publishing academic papers. After all, having spent a total of 18 years at UCLA, this was a natural flow of things.
But, the appeal of the game was simply too strong to resist.
By 1999, the Chris Ferguson poker resume already had several decent scores. He was still waiting for his big breakthrough, but if there is one adjective that describes "Jesus" perfectly, that's "patient." He kept on grinding, studied the game, and knew his time would come.
The year 2000 was the most important one in Chris's career. Having completed his studies, he was able to devote himself to poker full time, and results started to show immediately.
He came to the World Series of Poker ready to grind his heart out, and that's exactly what he did.
First, Ferguson took down a Seven Card Stud event, winning his first WSOP bracelet and making his first-ever six-figure score. A significant boost to his bankroll, the $151,000 he won was nothing in comparison to what would happen only a few weeks later.
Chris "Jesus" Ferguson entered the $10,000 Main Event together with 511 other players. And when all the dust settled, it was Ferguson holding all the chips and the most coveted bracelet in all of poker.
In the final heads-up skirmish for the title, Chris found himself against the legend T. J. Cloutier and managed to beat him. For his triumph, "Jesus" also received $1,500,000 in cold, hard cash.
The victory made him somewhat of a celebrity, but poker was still not a big thing back then. This was still a few years before the Moneymaker boom.
He kept on grinding, having decent results over the next few years. Prize pools weren't huge, but Ferguson managed to string together a series of nice results. In 2001, he won his third WSOP bracelet and booked another six-figure score for over $150,000.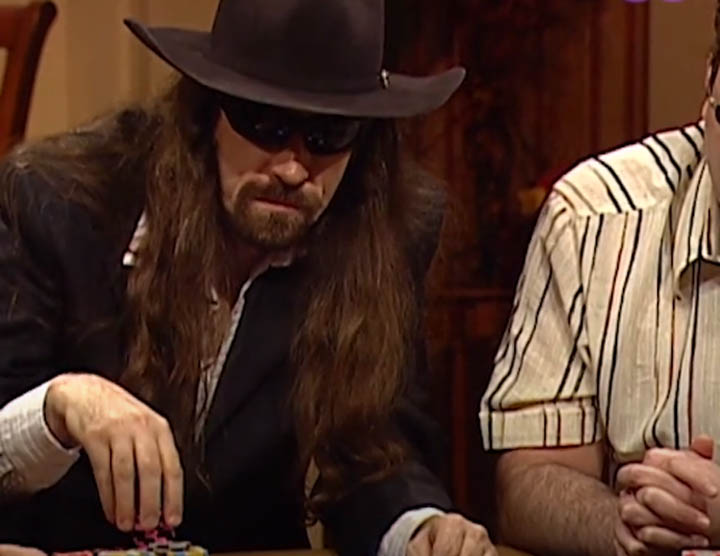 During the 2003 WSOP, Chris added two more bracelets to his resume, both coming from non-Hold'em tournaments. His results were clear proof that he wasn't a one-trick pony and that he was well-versed in different poker variants.
As poker gained more popularity, tournament fields started to grow bigger, and with that, so did the prize pools. In 2005, Ferguson booked the second-biggest win of his career, triumphing in the WSOP Circuit Main Event in San Diego, banking $625,000.
Chris has a very good track record in NBC's National Heads Up tournaments as well, having won in 2008 and finishing the runner-up in 2005 and 2006.
The list of all Chris Ferguson poker achievements is way too long to be fully addressed in a single article. The best way to sum it up is to say that, as of right now (2021), he has six World Series of Poker bracelets, three WSOP Circuit rings, and more than $9.5 million in live tournament winnings.
And, if recent events are any indicator, "Jesus" isn't ready to throw in the towel just yet.
Chris Ferguson and Full Tilt: From a Fan Favorite to a Pariah
Chris Ferguson wasn't just a great poker player. When the poker boom happened in 2003, he spotted an opportunity to take online poker to a whole new level. Backed by his knowledge of computers and programming, Chris teamed up with Ray Bitar, a former day trader, to launch Full Tilt Poker in 2004.
It turned out his idea was right on the money, as the new site picked up a lot of traction. Ferguson used his connections in the community to bring on board some of the best poker players around, like Phil Ivey, Jennifer Harman, Howard "The Professor" Lederer, etc.
This only helped Full Tilt thrive further, and it soon became the number one online poker room in the world. It offered players a chance to watch some of their favorites in action and even join the games with them, taking things to a whole new level.
Full Tilt was also sponsoring many high-profile poker shows at the time, most notably Poker After Dark, and launched numerous successful advertising campaigns.
Some of these TV ads featured Chris Ferguson himself. Probably the most famous one from that period is the ad showing "Jesus" cutting fruits such as bananas and watermelons with regular playing cards.
The combination of his undeniable poker skills, his unique personality, and his role at Full Tilt Poker made "Jesus" a proper poker superstar.
Mysterious and mild-mannered at the tables, he quickly became one of the fans' favorites. Ferguson was known for his very tight-aggressive approach, and most players knew to stay out of his way. When Chris started to fire, you could be pretty certain he had one of the premium poker hands.
Of course, like any other good player, he had some bluffs in his arsenal, but most players, especially at that time, would rather let Chris bluff them on a rare occasion than try to "keep him honest" and run into the nuts yet again.
For several years, things were going great for Ferguson. He was doing well on the tournament circuit, and Full Tilt was flourishing. After the infamous UIGEA was passed in 2006, the company made a decision not to withdraw from the US market and roll the dice instead, and for a while, everything seemed smooth.
The Demise of Full Tilt and Ferguson's Responsibility
In April of 2011, the US Department of Justice finally showed its hand, going after three main online poker operators in the States: PokerStars, Ultimate Poker/Absolute Bet, and Full Tilt.
I won't be going over the whole thing here again, as it's something most players are quite familiar with. And, if you're not, you should read the entire story of Full Tilt Poker before moving on.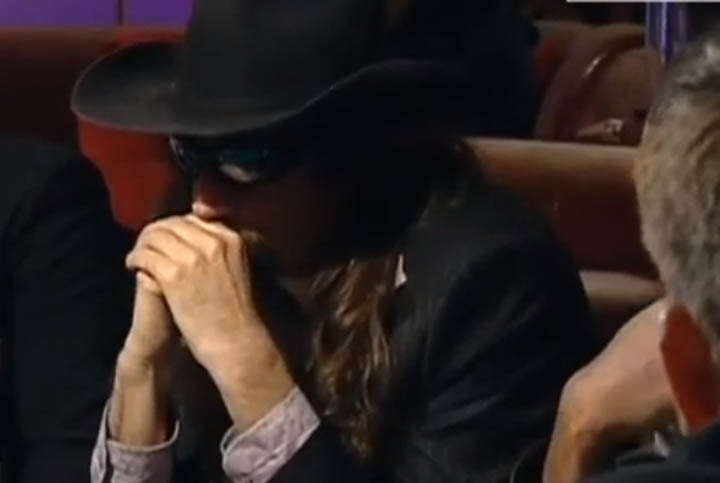 To cut to the chase, the room went under, and players' funds were stuck in limbo. It wasn't until PokerStars stepped in and bought Full Tilt Poker that players gained access to their bankrolls. It was a very rough period for many.
Chris Ferguson was one of the Full Tilt founders, and he reaped the benefits when things were going well. So, naturally, when the site went under, and players got locked out, he was one of the people they turned to for help.
Weeks and months after Black Friday were a very confusing time, so players were hoping to at least get some reassurances and advice from the people running the show.
Ferguson was seen more as one of the players, so everybody expected him to react in some way and do his best to protect countless people worldwide who trusted Full Tilt with their money.
Sadly, this is one test that Ferguson failed completely.
He stayed pretty much silent through the entire ordeal, dealing with the legal stuff in the background but staying away from the public eye.
Even though he later tried to explain that by the time the Full Tilt fiasco had happened, he no longer held a managerial role in the company, the poker community just wouldn't forgive him. Players felt betrayed and let down by one person they believed had their backs.
Ray Bitar was just a corporate guy. But Ferguson and Lederer, who also had an important role at Full Tilt, were players themselves. They were expected to do more.
After everything, Chris Ferguson pretty much disappeared from the public eye. He and Howard Lederer became pariahs in the community, and no one wanted them around. Many other prominent players were quite vocal about it as well.
As it turned out, Ferguson did step away from poker for a while, but he wasn't ready for retirement. Some years later, he made a comeback, sparking a lot of controversy.
Chris Ferguson Net Worth
Before moving to the final part of the Chris Ferguson poker story, I want to talk about another hot topic that many people are wondering about – Chris Ferguson net worth.
His live tournament earnings are at over $9,500,000, which is a very respectable number, but it hardly describes the man's entire net worth.
After all, for years, he was one of the top guys at Full Tilt Poker, one of the biggest rooms to have ever existed. He must have made a fair bit of money there as well. Even if he retired from a managerial position, he'd still keep shares in the company and receive money for his public appearances and other services.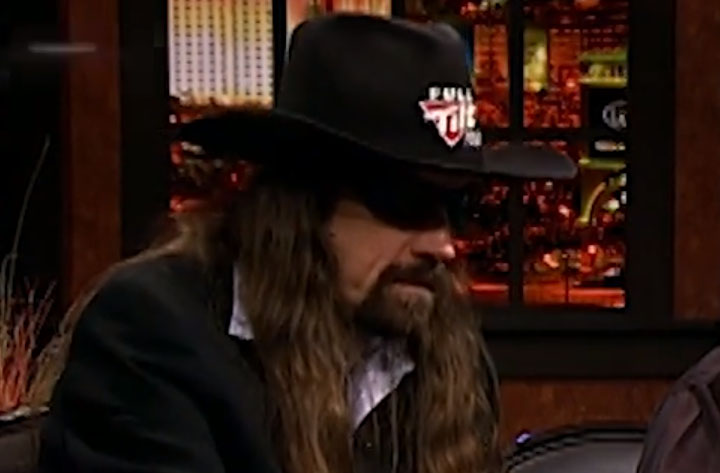 Perhaps a good indication of the actual Chris Ferguson net worth, at least prior to Black Friday, is the fact that the DOJ had initially asked him to pay $40 million. Chris managed to achieve a settlement with the DOJ, reducing this number to just $2.3 million and agreeing to give up the ownership of the mysterious "Ferguson account."
As a part of the same settlement, "Jesus" agreed to forgive $14 million Full Tilt owed him in ownership dividends.
So, what is the Chris Ferguson net worth really? It's really hard to say.
Some sites estimate it to be around $80 million, which seems fairly reasonable. However, there is no way to tell how much money Ferguson really made during his time with Full Tilt and how much of that money he had to give up in favor of the DOJ.
The Chris Ferguson Poker Comeback
For a number of years after the Full Tilt scandal, Ferguson stayed away from all major events. This must have been hard for him, as prior to that, he was one of the most dedicated grinders around. Chris clearly enjoyed spending time on the green felt.
But, in many ways, he made his own bed, so it's hard to feel too bad about the situation. It was ultimately his choice to handle the situation the way he did, and he had to know there'd be consequences.
However, Ferguson just couldn't stay away from poker despite everything.
In 2016, he made his big comeback, joining that year's World Series of Poker as if nothing had happened. He just came out of nowhere, registered for some poker tournaments, and took his seat at the tables.
A part of the poker community was outraged by this, underlining it was very presumptuous of him to appear after all these years without ever offering a single word of apology or explanation. Daniel Negreanu was one of the most vocal critics, sharing a number of angry tweets with his huge follower-base.
Ferguson seemed unfazed by all this criticism. He avoided reporters as much as possible, stayed silent to provocations, and kept his down. Chris played in a number of events that year, clearly testing the waters. And, apparently, he felt it was okay for him to fully return to the grind.
The next year, he was back at the World Series, but this time around, he came out swinging. With a series of impressive results, including several final table appearances, Ferguson managed to snatch the prestigious WSOP Player of the Year title.
The result divided the poker community. Some felt this wasn't just or good for poker, while others simply didn't care as Chris did win the title fair and square. They preferred to leave the past to the past.
A few months later, "Jesus" finally published an apology video that the poker community has been awaiting for so long – but it was quite underwhelming.
After so many years, Ferguson still didn't have much to say. He tried to explain that he didn't have much influence over what happened at Full Tilt and that his biggest mistake was that of omission. Perhaps if he had paid more attention to what was going on, he might have been able to prevent the fiasco.
Reactions were, once again, split, but it didn't really matter at this point. Ferguson was back on the grind, and him winning the POY title gave him the wind in the back he needed.
In 2018 and 2019, he was back to his old self, grinding his heart out at the World Series of Poker, chasing big wins and golden bracelets. In 2020, he joined the rest of the players in playing the first fully online World Series of Poker.
Summary: Is Chris Ferguson a Bad Guy?
Looking at everything he managed to achieve in poker, there is no doubt that Ferguson is a great poker player who still enjoys the game. That simply can't be denied.
But is he the bad guy and the pariah that some part of the poker public believe him to be? It's hard to say.
The way he handled the Full Tilt situation was really poor, and those who had money stuck on the site (including yours truly) felt tricked and betrayed. For that, there is no good excuse.
At the same time, in his apology video, Ferguson hinted that there was more to the Full Tilt story. Perhaps there was a legitimate reason he couldn't have done more at that time?
It's fair to give people the benefit of the doubt, but it's now been a full decade since the Full Tilt fiasco. Whatever this "full story" is, if he can't talk about it now, he never will be able to.
So, if Chris really wants to redeem himself and fix his reputation in the poker world, we'll need more than the vague "there are things you just don't know about."