Full Tilt Poker Scandal: What Happened To The Legendary Room?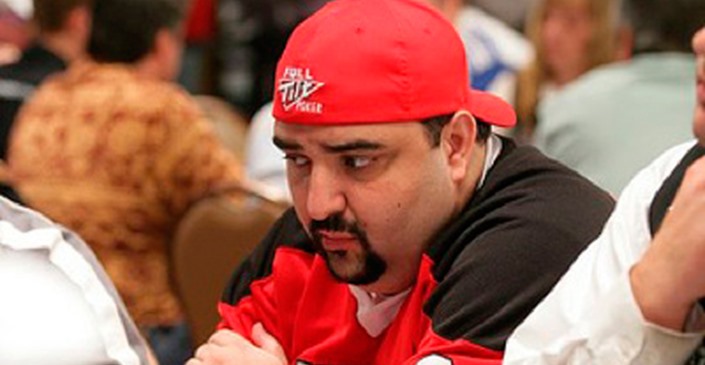 16 minutes
Last Updated: September 7, 2021
Full Tilt Poker Scandal: What Happened To The Legendary Room?
Back in the day, Full Tilt Poker was one of the biggest and most popular online poker rooms. Full Tilt and PokerStars were go-to places for players of all profiles, from casuals to high stakes pros with seven and eight-figure bankrolls.
While PS made its claim to fame primarily through MTTs, Full Tilt Poker became famous for its cash game tables.
The room used to gather the best poker players battling it out in the highest stakes cash games ever recorded in the online arena.
People didn't go to Full Tilt just to play. Countless fans would fire up the software just to observe these games and watch the likes of Ivey, Dwan, 'Isildur1', Gus Hansen, and many others battling it out for huge pots.
Those who have been around back then surely remember these days, and those new to poker have certainly heard many stories about this great period.
So, what happened to Full Tilt Poker?
How did it go from arguably the most popular online poker room in the world to being a mere skin of PokerStars? It's a long and somewhat complicated story but also among the most significant ones in modern poker history.
Full Tilt Poker Rise to Stardom
During the early 2000s, the online poker world wasn't nearly as crowded. There were only a few rooms worth mentioning and plenty of space for a new operator with a vision to come in and claim the throne.
When Chris "Jesus" Ferguson, a WSOP Main Event winner, and Ray Bitar decided to launch Full Tilt poker, they had an idea that would turn out to be hugely successful.
The Full Tilt poker room was meant to be a platform where casual players and poker fans would have a chance to sit down and play with some of the game legends.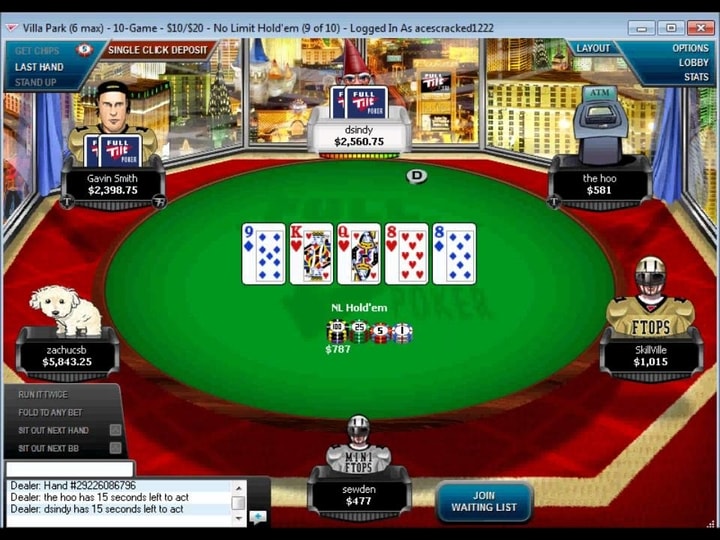 The room kicked things off signing up a big roster of famous pros and spending a lot of money advertising on popular poker shows like High Stakes Poker.
The plan worked like a charm.
In 2005, about a year after the launch, Full Tilt Poker was already one of the leading brands in the industry, second only to PokerStars.
Ordinary players loved the idea of being able to play poker hands with their favorite pros and observe them in their natural habitat – playing the nosebleeds.
At the time, it seemed like there was no stopping to Full Tilt Poker. Although PokerStars was still ahead in terms of player numbers, Full Tilt was quickly closing the gap. In addition to the impressive roster of pros, the room also offered a very unique software that was well ahead of its time.
Trouble in Paradise: 2006 Passage of the UIGEA
As it would turn out, the biggest reason for the fall of Full Tilt was the fact they largely focused on the US market. This was, by far, the biggest and the most lucrative market out there but also the one that was slowly becoming quite shaky.
In 2006, the US passed the infamous UIGEA (the Unlawful Internet Gambling Act), making it illegal for financial institutions to process any payments associated with online gambling and poker sites.
When the UIGEA was passed, some, like Party Poker, decided to comply and left the market, waiting for some better times to come back.
For Full Tilt, however, the USA market was far too lucrative and too important to just up and leave.
So, instead, they decided to take their chances and continued to serve players from the State.
The UIGEA didn't explicitly prohibit online poker, and it was directed only at financial institutions like banks, so the room thought they could get away with it.
And, for quite a while, they have.
Over the next five years, Full Tilt would grow to become a huge brand recognized worldwide. Together with PokerStars, they pretty much reigned supreme in the United States online poker scene.
On the surface, everything seemed fine. Games were running around the clock, the action was hot, and players were getting paid. However, as time went by, it was becoming increasingly obvious that something was not right behind the scenes.
Full Tilt Poker Scandal – The First Signs
It was in 2009 that early signals indicating the company was experiencing some difficulties had started to appear.
Players' complaints started pouring in about the illegal removal of the funds from their accounts.
It was during this period that the room let go of many sponsored pros. The brand name, which enjoyed an impeccable reputation up to that point, was losing its credibility.
At one point, a player won $1,000,000 on the site and was denied the payment. Full Tilt Poker offered no real explanation for their decision, creating further doubts and concerns in players' minds.
Actions like this were not something anyone would expect from Full Tilt poker room during its glory days.
Full Tilt Poker Scandal Unleashes as DoJ Shows Its Hand
It was in 2011 that the Full Tilt Poker scandal broke out in full force. On April 15, 2011, one of the worst days in the history of poker that came to be known as "Black Friday," the US Department of Justice went after three largest poker rooms operating in the States: PokerStars, Absolute Poker, and Full Tilt Poker.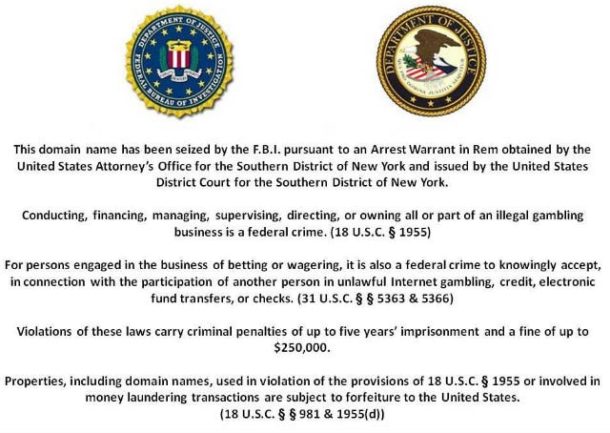 The DoJ seized rooms' domains, and players were denied access to the sites.
It was easily the biggest moment in online poker history and the one that Full Tilt would never recover from.
While losing access to Full Tilt was inconvenient, players were much more worried over what would happen with their funds. Many players had a lot of money in their poker accounts, and the future looked very uncertain.
In the first days following the domain seizure, Full Tilt Poker continued to reassure players their funds were safe, and they'd start the refund process shortly.
However, as time went by, and money was nowhere to be seen, it was becoming clear that the room wasn't going to come through on its promises.
The Ponzi Scheme: Players' Funds Missing
In the coming months, troubles continued to pile on for Full Tilt. Their Alderney Commission (AGCC) gambling license was suspended in June, shutting down the site's operations around the world.
This was the final nail in the coffin of the once-thriving poker room.
A couple of months later, during the meeting with the AGCC, it was uncovered that Full Tilt didn't have money to pay back the players.
The investigation concluded that Full Tilt Poker owners have potentially defrauded players to the tune of $300,000,000.
Not surprisingly, players from all over the world were outraged while the DoJ amended its original complaint, adding three names to the lawsuit: Ray Bitar, Howard Lederer, and Rafe Furst – three main stakeholders in the company.
Looking deeper into the Full Tilt Poker scandal, the investigation discovered that the room had many trademarks of a Ponzi scheme.
Instead of keeping players' funds segregated, the room used them for day-to-day expenses, including paying dividends (often to the tune of seven figures) to top-level pros for their representation.
Using players' funds instead of the room's operating cash for this purpose meant Full Tilt didn't have enough money to cover all players' balances should the mass cashout scenario happen.
So, when Black Friday accrued, and they had to face such a scenario, Full Tilt Poker simply didn't have the funds readily available.
Full Tilt was also experiencing issues processing deposits from the US players, but they kept honoring deposit requests and adding funds to players' accounts.
They were hoping funds help by payment processor would eventually come through, and all would be fine. Apparently, those hopes never materialized, and then Black Friday hit, and the room was out of time.
To many, this was a very scary reality. With Full Tilt being such a signature name in the industry, many players had their entire bankrolls there.
Their future and livelihood were threatened, while those who caused the entire situation deflected blame and passed it onto payment processors or other individuals within the company.
Saving Full Tilt Poker After The Scandal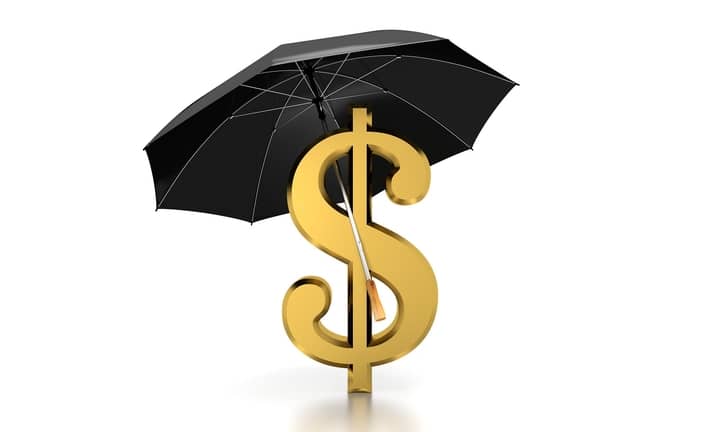 When it became obvious that money wasn't there, the DoJ and Full Tilt reached an agreement that allowed the company to seek potential investors who'd buy the room and make things right with the players.
Despite all the problems, Full Tilt was still a famous brand, and perhaps there was someone out there willing to take it on.
The first potential investor to come a-knocking was Bernard Tapie Group from France. The negotiations between the BTG and Full Tilt were showing some promise for a while, but the investor wasn't particularly keen on the idea of reimbursing players in full.
The idea of paying back a certain percentage of what was owed was on the table, and disillusioned players were ready to accept it even if it wasn't the best solution for them.
The deal with Bernard Tapie Group didn't materialize in the end. The investor and the DoJ couldn't come to terms when it came to paying back the players, and things went back to the starting point once again.
PokerStars Comes to the Rescue
Shortly after the BTG deal fell through, PokerStars came out saying they were interested in purchasing Full Tilt.
This was great news for the players because everyone knew that PokerStars had the means to cover such a purchase and wouldn't get involved if they didn't have serious intentions.
For PokerStars, this was an excellent opportunity to do away with their biggest competitor up to that point and create a lot of goodwill with the player base.
If they could acquire Full Tilt and make everyone whole, they'd be seen as a company that truly cares for the players.
The purchase was finalized in July of 2012. PokerStars acquired all of the Full Tilt assets and agreed with the DoJ to make all rest of the world players' outstanding balances, $184 million, available for withdrawal within 90 days.
The additional amount of $150 million for the reimbursement of US players was to be handled separately.
And so, after waiting for almost a full year, the rest of the world players were finally given their money back.
PokerStars fully came through on its promise, and players could withdraw their funds shortly after the deal went through with no issues.
For the US players, however, this was only the beginning of a very long road ahead.
In the next few years, former Full Tilt players who wanted to receive their funds had to register their details online and wait patiently to begin the repayment process.
It was only in 2014 that US players finally started to receive refunds.
Over the next few years, remission payments to the players were made, and it was a very slow and rather painful process.
Many who only had smaller balances decided it wasn't worth their time and effort. Those with larger amounts had to go through loops and hoops, but eventually, a majority of those who had money locked up by the Full Tilt scandal were reimbursed.
What Happened to Full Tilt Poker?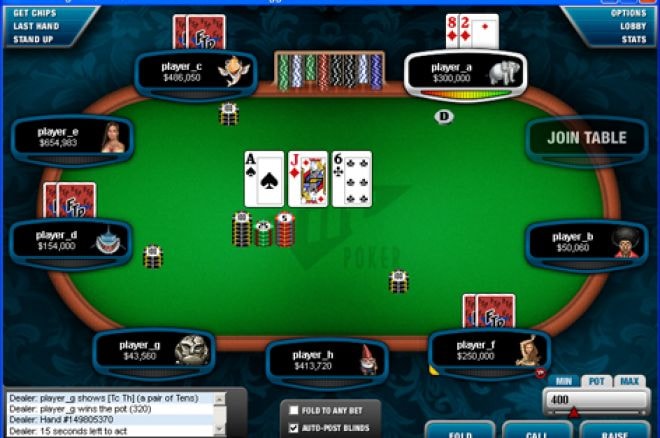 In the end, the Full Tilt Poker story had somewhat of a happy ending, given the circumstances. Players who had funds stuck on Absolute Poker, for example, weren't so lucky as most of them will never see a single dime.
But what happened to Full Tilt poker, a brand that was once so powerful?
Immediately after the purchase, PokerStars was pretty clear that they had no intention of rebuilding the brand.
They made it very clear that they wouldn't be getting any local licenses for Full Tilt, and they put no effort into advertising the room or its re-launch.
For a while, players could still use the Full Tilt Poker software, and it was possible to connect your PokerStars and Full Tilt accounts and easily transfer funds between the rooms. However, this was fairly short-lived.
After a while, Full Tilt poker was removed.
The brand still exists today as part of PokerStars, and there is a Full Tilt Poker domain, but that's about all there is left of the former online poker giant.
If you download the Full Tilt software from the site today, hoping to relive some of your old memories, you'll be in for a disappointment. Full Tilt, as you once knew it is no longer there.
When you launch the room, you'll realize it's actually PokerStars. It's the PokerStars software, PokerStars games, and everything else.
One's best guess is they're keeping the brand name alive mostly for search engine purposes and perhaps in small part for sentimental reasons.
Full Tilt was such a huge part of poker history, so it would be a shame if the name was completely forgotten. But the name is pretty much all that remains.
What Happened to the People Behind Full Tilt Poker Scandal?
Full Tilt Poker pretty much seized to exist as a brand after the scandal developed, but what happened to the people behind it?
What became of those who were the most responsible for putting players through all the hardships and forcing them to wait for years to get back their money?
Ray Bitar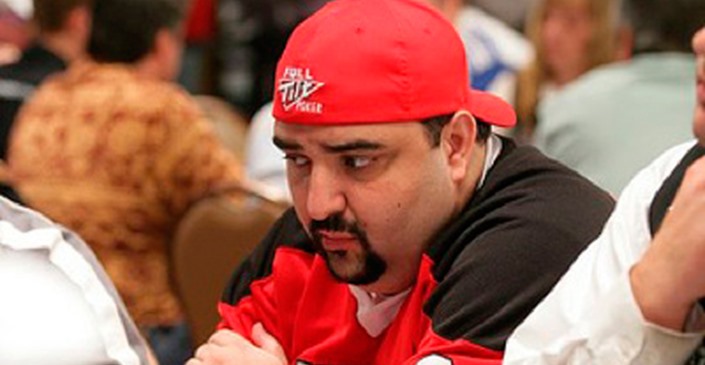 Player images from pokernews.com
The CEO of Full Tilt Poker, Ray Bitar, was facing serious charges when the Full Tilt Poker scandal came to light. At first, it looked like Bitar could end up serving a long prison sentence as charges included wire fraud, money laundering, and much more.
He was able to strike a deal with the DoJ and not serve a single day in prison.
Bitar claimed he had a serious heart condition, which helped further convince the judge and the prosecutors to give him a break. Of course, the small matter of $40,000,000 he agreed to pay, alongside forfeiting numerous estates and equities in several businesses, certainly helped as well.
Although he claimed he was suffering from a terminal heart condition and only had a few years to live, Bitar got married in 2016 and seems to live a healthy and happy life. Despite all the money and property he had to give up, he doesn't seem to be struggling financially, either. Maybe he is not enjoying Dan Bilzerian poker livelihood, but he is doing very well for himself.
Howard Lederer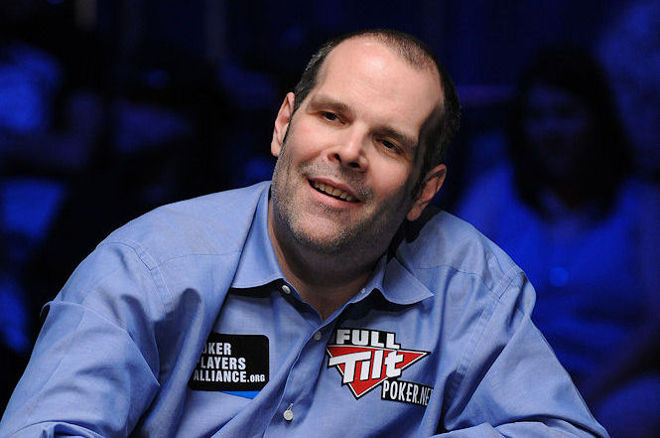 To many, Howard Lederer was one of the main people to blame for what had transpired at Full Tilt. The Professor was one of the founders and the face of the site. Players had trust in him, and they felt that trust was abused.
Perhaps the poker community would have been more willing to forgive Lederer, though, had he taken some responsibility in the matter.
Instead, Lederer claimed he had no idea of what was happening behind the scenes, and he only accepted the blame for not being more involved and making sure players were protected.
As for the legal ramifications, Lederer paid $1.25 million to settle the civil lawsuit with the DoJ. As part of the settlement, he admitted to no wrongdoing in the Full Tilt fiasco, so he was only hurt financially.
In addition to $1.25 million, he also gave up on several pieces of property in favor of the DoJ.
"The Professor" disappeared from the poker world for a while, and no one knew where he was or what he was doing. He finally came back during the 2016 World Series of Poker, and his appearance created a lot of stir.
While the poker community clearly wasn't ready to forgive Lederer and welcome him back within its ranks, there were no big scandals. He played his tournaments, had to deal with some unpleasant comments, but that was pretty much the extent of it.
Chris "Jesus" Ferguson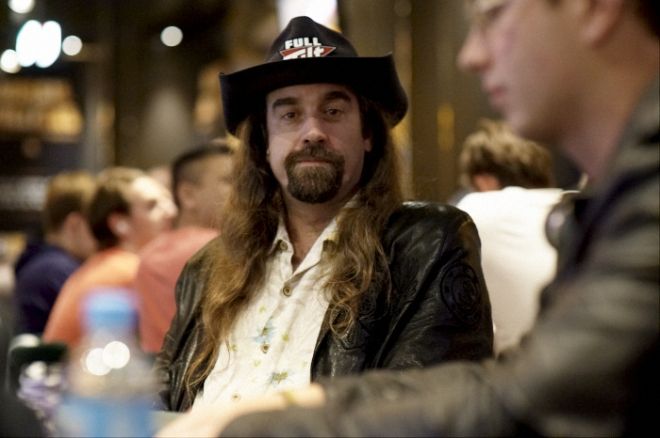 Ferguson was another hugely popular player during the golden days of Full Tilt Poker. Given the nickname "Jesus" for his long hair and beard, Chris was one of Full Tilt's original founders and a very competent player in his own right.
In the aftermath of the Full Tilt scandal, he, like Lederer, reached an agreement with the Department of Justice, paying $2.35 million and forfeiting an undisclosed amount of money held in an account to his name.
Ferguson's settlement also included the stipulation that he admitted to no wrongdoing whatsoever.
It was unclear just how much "Jesus" knew about what was happening behind the scenes and what his responsibility was in the matter.
However, what players held most against him was his reluctance to offer a sincere apology and shed some light on the matter. He mostly kept silent and disappeared after the settlement was signed.
Ferguson came back to the 2016 WSOP together with Howard. Like Lederer, he wasn't particularly welcomed, but this didn't seem to bother him too much. He avoided the media and focused on playing poker.
He was back again in 2017, and this time around, he actually managed to seize the coveted WSOP Player of the Year title.
Many felt this was an insult, but Ferguson was allowed to participate in the World Series and had as much right to compete for the PoY title as anyone else.
In 2018, "Jesus" finally came out with the much-awaited apology (sort of). He published a short video addressing the poker community, but many felt this was too little too late.
Ferguson didn't really express much regret in the video, but he did say that the entire Full Tilt Poker scandal story will be told one day, and he was looking forward to it.
Rest of the Full Tilt Pros
Other Full Tilt sponsored pros mostly denied any knowledge of what was happening behind the scenes. Although some of them did admit they were taking player loans and advances, they insisted they had no idea that players' funds were used to cover these expenses.
Tom Dwan was one of the more vocal pros during the Full Tilt Poker scandal.
He gave several interviews and shared some of his thoughts and insights as he was finally free to speak his mind.
Although Tom was very disappointed with the Full Tilt scandal and the lack of transparency, he also pointed out that the DoJ was wrong when calling the room a Ponzi scheme.
He described events leading to Black Friday as bullying as the DoJ created a scenario where rooms would have to commit bank fraud to be able to continue to operate and when they did, they were finally able to press charges.
Many others who were once members of the FTP Team Pro, like Ivey, Hansen, etc., continued their professional careers without any serious issues.
They had many sponsorship opportunities waiting for them, and the community didn't blame them too much.
Years After Full Tilt Poker Scandal: Did They Get Away With It?
Even today, years after the Full Tilt scandal, many things surrounding it remain unclear. Who was really to blame for the fiasco, and was it just a series of mistakes that kept piling on or something more serious? What happened to Full Tilt Poker, really?
Seeing how no one ended up going to prison, many in the community felt like those responsible got away with it.
While they did have to pay some hefty fines, it's impossible to say if there was money hidden in different accounts that the DoJ never gained access to.
But was it all done to steal money, or was it motivated by the desire to keep the room going, hoping things would eventually get better?
The truth is, nobody really knows. Just like with Mike Postle poker cheating case, there are many questions left to answer.
Ferguson hinted in his video there is more to the Full Tilt scandal story, and perhaps one day, the poker community will get the answers it needs and deserves.