History Of Poker – From The Wild West To The Best Known Game
While poker originated hundreds of years ago and has grown into popular pastime activity, the history of poker is not as clear or widely known to the general public.
Poker was considered almost an outlaw activity at the beginning and now is a famous game that is enjoyed throughout the world.
To give you an idea of how poker history developed over the years, we created this infographic, which will help you see how it grew to what it is today.
While this will surely help you see the big picture, we also wrote a detailed description of each period in poker history, so make sure to check the whole article if you are interested to learn why people always enjoyed playing some poker hands in the mix.
The Roots Of Poker History
Many people are still questioning where did poker originates from, and while there are many speculations that it evolved from the Persian game of As-Nas or Brag from Britain, these versions are recently dismissed.
It is believed that a popular card game from France named Poque is the godfather of poker.
Poque originated from France in around 1400s, and this game was played with 52 cards deck just as we play poker today.
On top of that, it has a similar name, which is believed to be "Americanized" when French colonists brought Poque to North America to English-speaking settlers in the region, and poker history began to develop.
18th Century – Early Days of Poker History in the USA
After it settled in America, poker began to gain more and more traction when game developed and became famous as riverboat gambling on the Mississippi and nearby areas in the 1700s.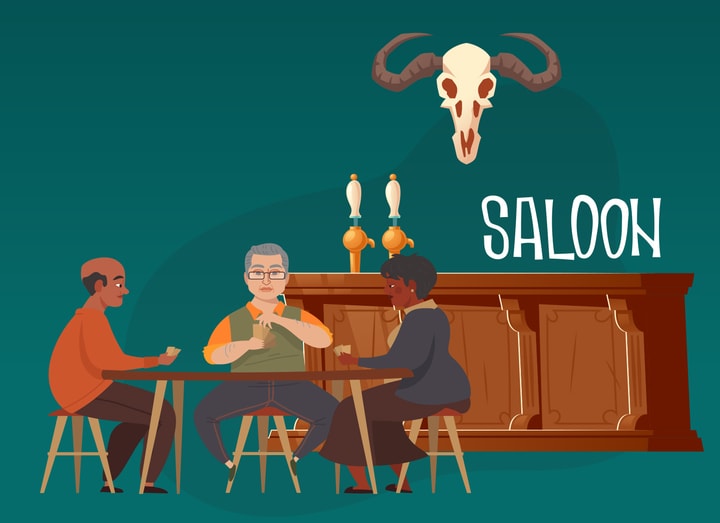 A lot of poker plays like betting, bluffing, and the actual gameplay is unique and believed to be born in the 18th century in Mississippi delta.
Poker, as we know it today, was born over there, and as Britannica suggests, it started spreading to other countries around 1872, when Colonel Jacob Schenck wrote the rules of poker and sent it over to England.
19th century – poker expansion throughout America
Mississippi River trips and Goldrush in California helped poker spread through America in the 19th century, and it became a popular game in saloons. It gave people a chance to gamble and face their opponents without firing bullets. Well, at least not at the beginning of the game.
It is believed that even the Civil War played a part in expanding the games reach since soldiers used to play poker during their time in the camp, and almost everyone learned the rules at that time.
Unlike some other games, poker was played for money from the beginning.
It is also one of the reasons it was able to grow in popularity year after year while offering a lot of excitement for anyone looking to gamble.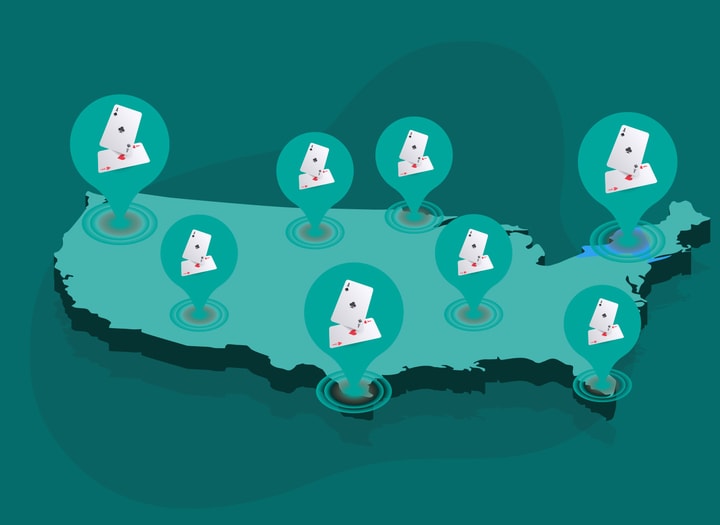 With the widespread, it even became a part of the western culture that we can see in a number of poker movies today and developed into the most popular card game in the US.
20th century – the turning point in the history of Poker
With the game being more and more familiar to the general public new variations were slowly introduced in the mix, and even women started to play poker, which was considered strictly a mans game before.
Slowly but steadily, poker moved away from being an outlaw game into saloons to mainstream pastime activity that it is today.
Without a doubt, the introduction of the Texas Holdem game and strategies around it had a wast impact on poker history and helped it grew even further. Without any surprises, it originates from Texas state a small town called Robstown and was very fast to spread all over Texas and later far beyond it.
This community card game offered a lot of action and was very fast-paced, so it created even more interest with the general population and helped poker go mainstream.
After that, one of the most significant breaking points was in 1970 when the first World Series of Poker championship took place in Las Vegas. While it was a different format and invitational only event, it built the foundations for massive series that takes place these days.
The first actual poker boom began a few years later when Texas Holdem was legalized in 1980 in California.
New poker rooms started popping up and offering games to anyone interested to try, so there was no turning back after that.
1973 – First televised poker event
World Series of Poker in 1973 was very special since it became the first-ever televised poker event. With nationwide translation from Las Vegas, the interest in this game only grew stronger and broader, making the game known not only among players but to the general public as well.
That kickstarted a new segment of the industry, and new poker shows and televised events started popping all over the place, with some of it being watched to this day.
Newer series like Poker After Dark or HSP has millions of views and inspired players to learn and try poker.
1998 – first online poker room in history is launched
After seeing rapid growth in interest, people soon realized that poker could be played online, and 1998 will forever be written in poker history since the first-ever online poker room was launched.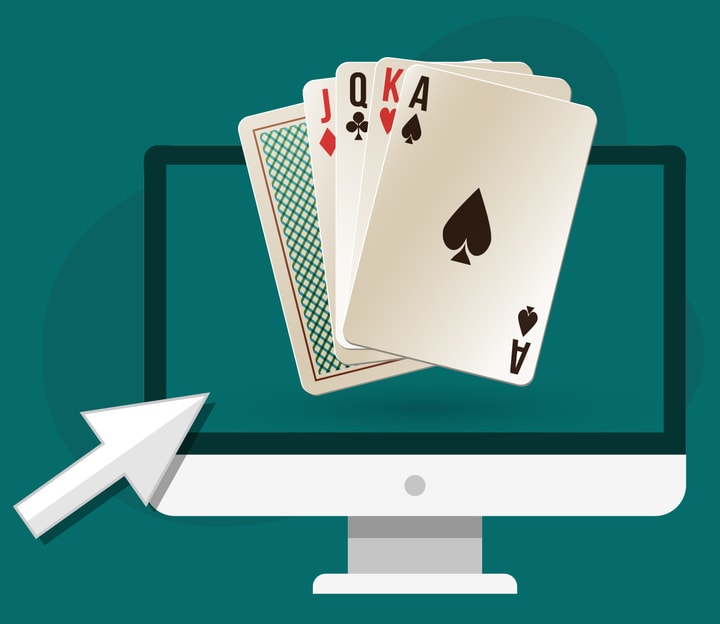 One of the creators of "Planet Poker" was a legendary player and famous poker book author Mike Caro. This project changed the poker landscape forever.
While Planet Poker was only able to offer one cash game table running over the night in their second month of operations, it was a significant milestone nonetheless.
Back in the days with slow internet, many connection problems, and technical issues, the experience was far from ideal compared to what we can find today.
The online poker room naturally struggled to grow as fast as they wanted, and even though Planet Poker did not reach a lot of glory in the online poker world, it opened the doors for the multi-billion dollar industry that is standing strong till this day.
This made poker available to everyone throughout the world. Even those who had no access to local poker rooms or casinos, could now launch an online game and enjoy it without even leaving the house. A nice proposition, to say the least.
2003 – Chris Moneymaker wins WSOP Main Even and changes the history of poker
While poker was becoming more and more known worldwide, it would not be as it is today if not for Chris Moneymaker.
Accountant from Georgia was able to qualify to WSOP main event by winning a $86 dollar satellite on PokerStars, and then won the biggest tournament of the year with 839 entries to take home an astonishing $2.500.000 first-place prize.
An unknown player who qualified from an online satellite was able to beat professional players and win the World Series of Poker Main Event in 2003.
While he had to face Sammy Farha, who was considered a huge favorite over an amateur player in a heads-up battle, Chris Moneymaker stood tall and against all poker odds took it down.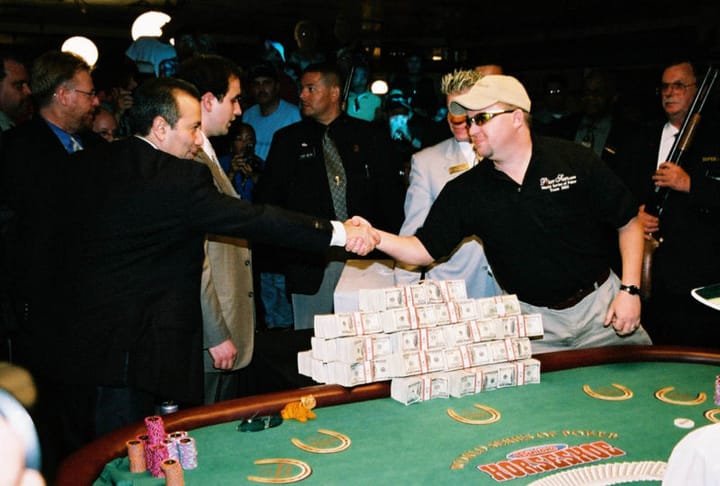 Image from SHR
The poker dream was born that day.
Chris Moneymaker was the first player ever to win WSOP main event after qualifying online, and it created a chain reaction where people around the world saw themselves in Chris's place and started playing poker.
From that day, online poker experienced rapid growth since everyone started chasing the dream, and that lead to ever-growing fields and prizes is live and online tournaments that we see today.
2009 – the year of Isildur1
After the rapid expansion, many professional poker players became widely recognized and could even be compared to famous musicians or movie stars by their following and popularity. The industry was hitting new height every year.
With plenty of televised poker events and shows on offer, we hand many known names rise the ranks such as Phil Ivey, Daniel Negreanu, Phil Helmuth, and many more, but probably no one comes close in regards to the interest they created as isildur1.
At the time, high-stakes online action was not a surprise to anyone, and most of the biggest games were happening at Full Tilt Poker, which attracted the best players in the world who competed for millions and millions of cash.
While many of the players had some kind of sponsorship deals to appear in these games and boost the interest even further by attracting recreational players, one name emerged from nowhere and took the poker world by storm.
It was the beginning of the Isildur1 legend.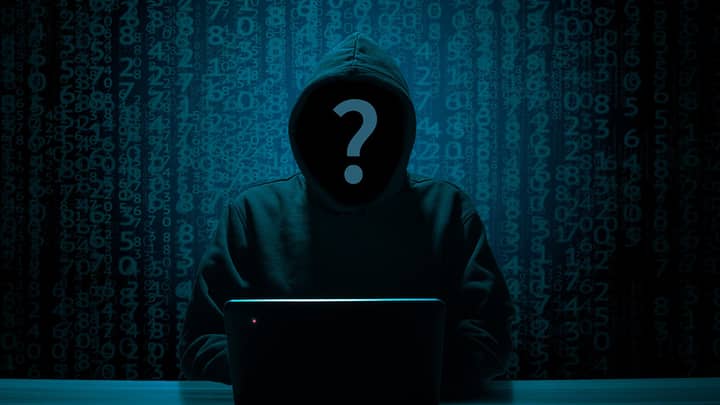 No one knew who he was at the time, but Isildur1 looked fearless and was willing to play anyone who accepted the challenge.
While everyone thought the pros will quickly stop this player, he actually managed to beat Phil Ivey, Tom Dwan, Patric Antonious, and other poker rock stars at that time.
Everyone was frightened to play Isildur1, and the only thing that stopped his incredible run was a very questionable decision from other players to share their hands and analyze Isildur's play to break it down to the details.
Who knows how long has he lasted if not of this cooperation from other pros who were scared to play him.
While the identity of the player was revealed in 2010 and everyone suddenly knew that Isildur1 is a young Swede named Viktor Blom, the anonymous part of his career made him cement his place in poker history.
Never before or after that, there was someone who would be able to create so much interest around the globe with players constantly checking Full Tilt lobby to see if Isildur1 is playing and who might be his next victim.
2011 – the Black Friday on April 15th
One of the worst days in the history of poker happened on April 15th in 2011 and is known as Black Friday to the poker community all over the world. If you were playing online poker back then, I bet you remember what happened.
The USA Department of Justice seized the domains of Poker Starts, Full Tilt Poker, and Ultimate Bet, which were leading the industry at the moment, and forbidden all of the access to the player both to their accounts and funds.
It looked just like in movies when you could see "This domain name has been seized by the FTB" when trying to access these websites.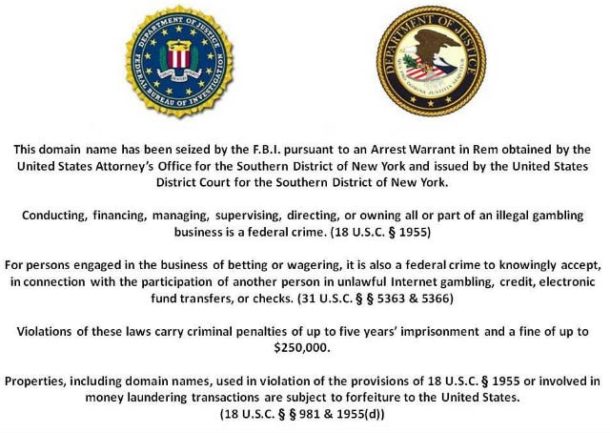 I will never forget the feeling I got when seeing it for the first time. This hit was devastating for many poker players who held vast sums of money in their poker bankrolls with no way to access it.
Since poker was at an all-time high at that moment, many professional players had the big part, if not all, of their money on these sites. Some even had to borrow just to cover living expenses, and others were forced to move from the USA to be able to play on other sites if that was their only income at the moment.
What made it even worse is that players did not know what is coming next or what is happening in the first place, which created a lot of stress and anxiety in the industry.
Soon after the initial lockdown, it was revealed that this situation would only effect US players, and others will be able to play as usual.
However, since a considerable amount of players were actually from the United States, that was devastating news since no one knew what is going to happen next.
While PokerStars was quick to help players and let them withdraw money in a couple of weeks, other rooms did not raise to this challenged and keep shooting empty promises without delivering anything to the players.
All of this is made enormous damage to the online poker industry and is one of those moments in poker history that everyone would surely want to forget. The US was forced out of online poker, many players lost their money, and that scared others from playing poker online in the foreseeable future.
2013 – 225.000 players in single tournaments set a new world record
Even with enormous implications from the Black Friday, PokerStars was able to arrange a record-setting online poker tournament in 2013.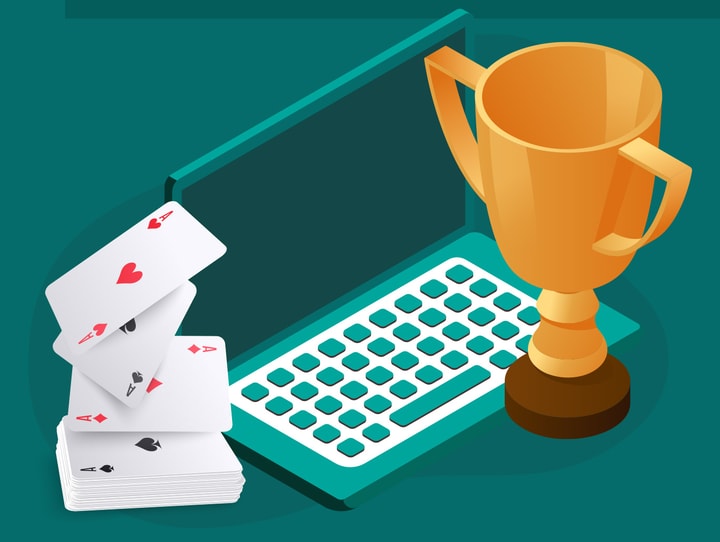 The fact that US players were absent from this even makes it even more impressive.
The tournament on June 16th of 2013 will be known in poker history as the one who attracted the most participants totaling 225.000 players in a single event.
This tournament featured a buy-in of $1, so it was available to anyone looking to play and had a guaranteed prize pool of $300.000, which means that Poker Stars had to add $75k of their own cash.
The winner of this tournament took home $25.000 and cemented his place in the history of poker by turning his $1 investment into the astonishing prize by winning the biggest event to this day. Not a bad result, right?
2015 – the rise of the machines
For many years until 2015, the topic of poker bots was not escalated too much among the player. While they had some presence, it was never seen as a threat, nor they had any meaningful results to counter human players.
It was not until 2015 when a poker bot named "Cepheus" was introduced to the general public.
The creators of "Cepheus" claimed that they solved Limit Holdem Heads-Up games, where no human can actually win against it over any meaningful hands sample.
At the time, it required 200 processors to calculate all the information. While it could play unexploitable poker and not lose money, this poker software was far from the most profitable way to play poker.
Also, since Limit games were rarely played at that time, no one saw it as a big deal and continued to play just as before, but "Cepheus" was only the beginning.
After 2015 many researchers began investing in poker bot technologies and AI algorithms, so it was obvious that we will soon face another challenge.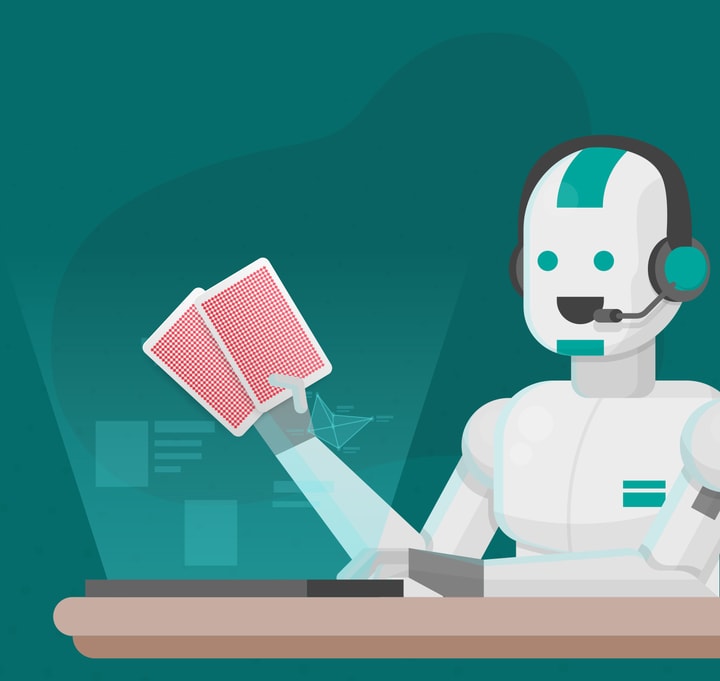 Not long after, "Claudico" was introduced and challenged no-limit heads-up professionals, but luckily humans come as winners again.
Later poker bots like Libratus and Pluribus were able to beat real players in no-limit games. While it still requires a lot of resources to run such software, the progress is evident and it makes us question the future of online poker.
One thing that helps them play exceptionally well is proper preflop hand selection, and you can grab your poker cheat sheet here to see how unexploitable ranges look in practice!

2020 – COVID-19 changes poker landscape
While online poker was keeping a steady interest from the players, live games were rapidly growing year after year, and 2019 was not an exception.
Many tournaments were smashing the records, and World Series of Poker had 8100+ players joining Main Even, which was also the all-time best.
In 2019 the live poker scene looked better than ever. And then, 2020 and COVID- 19 came to our life.
Poker like everything else in the world was severely hit by COVID19 virus worldwide spread since all casinos and poker rooms were forced to close.
However, it turned out that these players were not ready to leave the game, and we saw a massive spike in online poker interest during this time with many new players entering the scene, and that is likely to have changed poker landscape for the foreseeable future.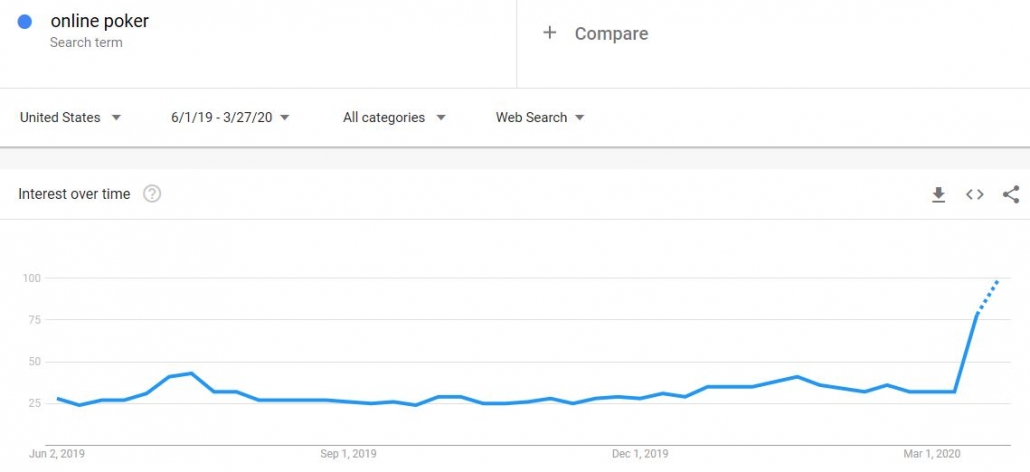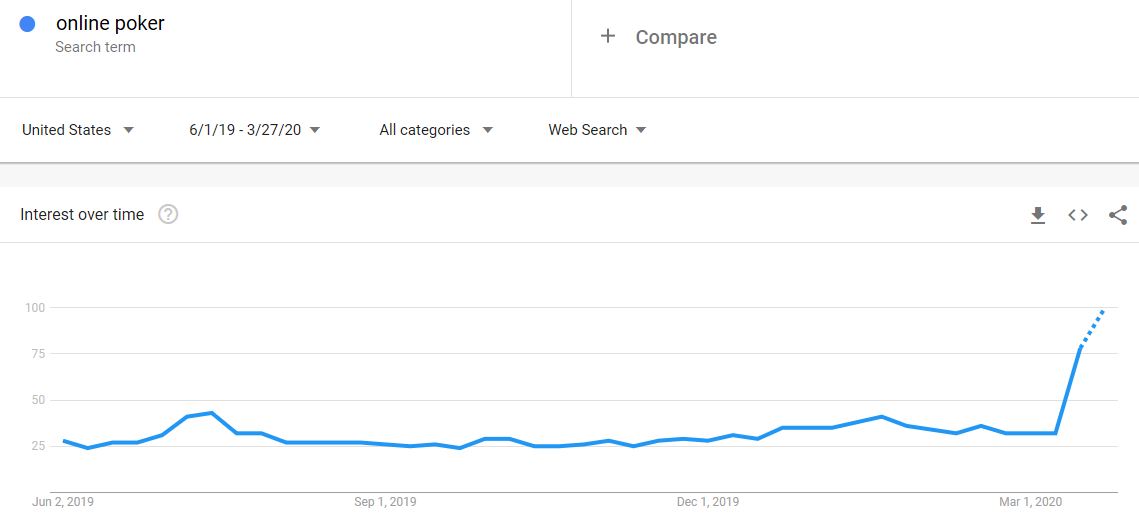 Most casinos are not planning to offer poker games as soon as they re-open, so only time will tell if we will be able to return to the same amount of live games when all of this ends.
At the moment, it seems that the poker landscape is changing once again, and online poker is ready to take this challenge.
The future of poker….
Poker history is very colorful and deserved to be recognized as it is. While it is hard to say what the future will bring us, poker was always able to evolve to meet the demand over the years, and I am sure this will not be an exception.
When the lockdown ends, we should be able to return to regular live games in the casinos, and I believe this will be a big part of poker's future for years to come.
While you are sitting at home, use this time wisely and learn a thing or two not only about poker history but strategy as well. If that is something you want to do, then be sure to check the best poker training options, and see you soon at the tables!