Chris Moneymaker Poker Journey: Kicking Off the Poker Boom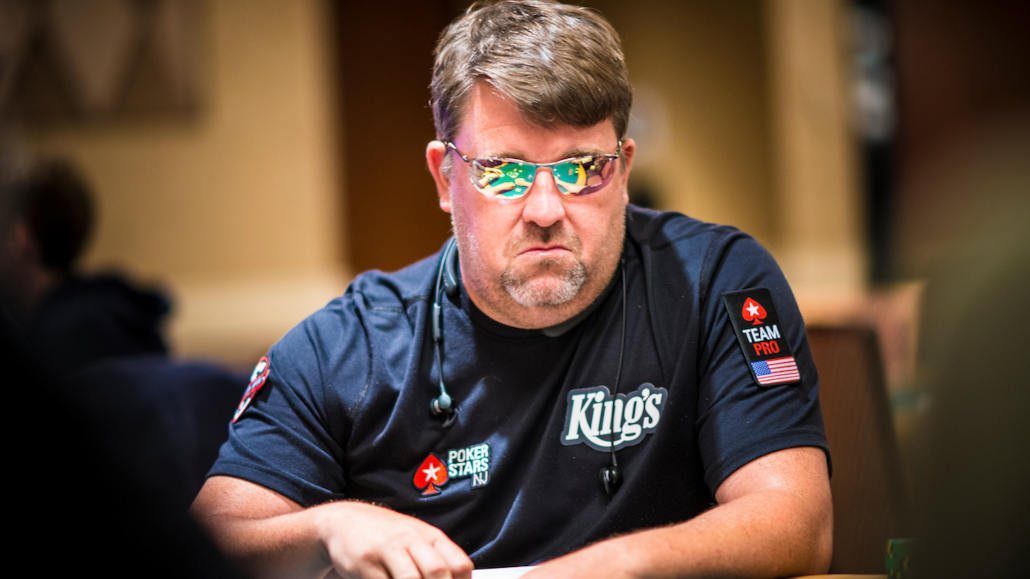 Image from PokerGO News
Some of the greatest victories in poker history have come out of the blue from players that no one saw coming nor expected to outlast fan favorites such as Phil Ivey, Johnny Chan, Phil Hellmuth, and more.
Chris Moneymaker's win at the 2003 World Series of Poker Main Event was one such instance that changed the poker world forever.
Moneymaker entered the Main Event without high expectations and wishing he could see any profit on his $10k buyin and ended up going home a millionaire.
This win was credited with initiating the poker boom of the early 2000s, which saw many of today's poker legends play the game for the first time in their lives.
I take a look at Chris' early life, his path to stardom, and what happened to this legend of the poker world since winning his gold bracelet.
Chris Moneymaker Career Highlights
Entered a $39 buyin satellite at PokerStars, taking him to the 2003 WSOP Main Event
Won the Main Event, securing a gold bracelet and $2,500,000
Is responsible for the "Moneymaker Effect" and the subsequent "Poker Boom"
Placed 2nd in the 2004 WPT No-Limit Hold'em Championship, winning $200,000
Came runner-up at the 2011 NBC National Heads-Up Championship winning $300,000
Wrote an autobiography called Moneymaker: How an Amateur Poker Player Turned $0 into $2.5 Million at the World Series of Poker
Inducted into the Poker Hall of Fame in 2019
Chris Moneymaker's Career Beginnings
Christopher Bryan Moneymaker was born on November 21, 1975, in Atlanta, Georgia. Although he was born in Atlanta, Chris grew up in Knoxville, Tennessee, and that's where he made most of his family memories. Chris has a younger sister and an older brother.
Chris' father was a travel agent throughout his childhood, and this allowed for the family of 5 to travel on free vacations often for many years.
One of his favorite memories from childhood is when his family went on a cruise together for the first time.
At such a young age, he remembers how he and his siblings tried to sneak into the casino without their parents or security noticing.
They even managed to make it to a slot machine and pull a lever before being escorted out by security – cutting their adventure short.
Even at a young age, Chris' attraction to games of chance was apparent.
Many of his afternoons in those years were spent helping his family at their liquor store by serving customers and cleaning the store. He bonded with his grandpa in this way because he would sometimes let Chris crack open a beer with him after a long workday.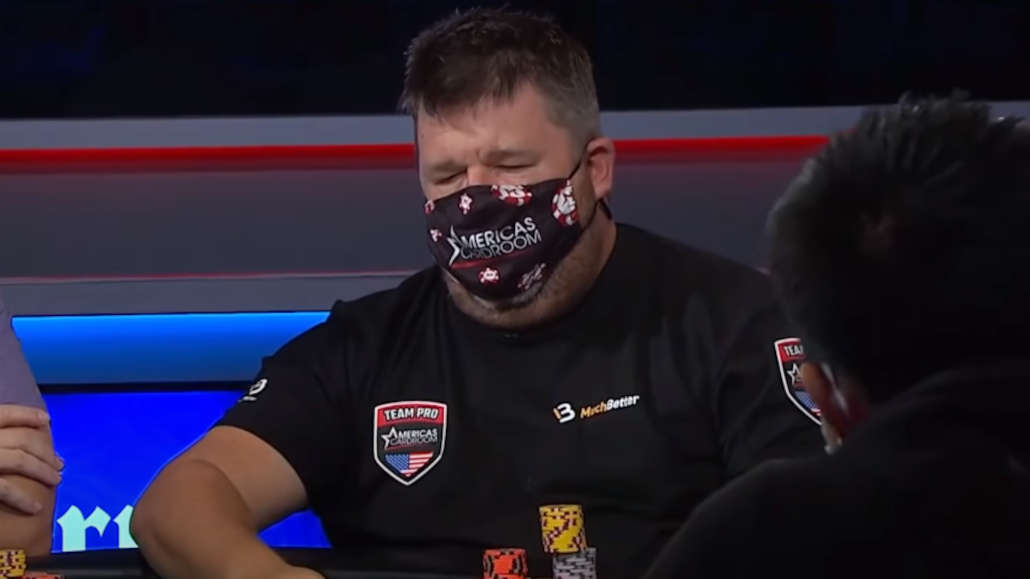 Moneymaker was very close with his siblings. They would often hang out in their basement to play foosball, pool, or even do a bit of gambling as they got older.
Chris invented a dice game that the three of them loved, which was essentially a dumbed-down version of craps.
Moneymaker's game involved a roller picking a number between 1 and 6 to bet on. He then rolled three dice, and the amount he got paid was determined by how many times that number successfully came up.
If the number the roller picked didn't appear at all, he would be forced to forfeit his stake.
As the three best friends grew up, their stakes increased from about a penny a play to nearly 5 dollars per roll.
Of course, there was never a great deal of money involved. However, we get a little background into where Moneymaker's fondness for the game originated, and we see how he always had a knack for gambling.
His love of cards also developed at this young age, as he would often play blackjack with his father, particularly when they went on their family vacations.
His grandmother, on the other hand, taught him how to play the game of Bridge. By his teen years, he was already proficient at this game as well.
After graduating from Farragut High School at the top of his class, Chris received a scholarship to attend the University of Tennessee.
Moneymaker's knack for analytical thinking led him to easily attain both a bachelor's and master's degree in accounting.
Not long after his six years of studies, Moneymaker scored a job working as an accountant for a small chain of Nashville restaurants.
He also married his long-term girlfriend Kelly around this time. The couple moved into a house together, having a daughter named Ashley and living out their "American Dream."
With his steady job, happy marriage, and a new baby in his life, Chris never truly considered poker as a professional career he was interested in pursuing.
He gathered with some of his close buddies once a week to play poker as a hobby, and he would play the occasional game on PokerStars – but that seemed to be all the action he needed to keep his interest at bay.
While Moneymaker's life seemed to be in order, he and his wife were burdened by great amounts of credit card debt they had accumulated, keeping him from sleeping well at night.
The Moneymakers attempted to pay off as much as their jobs could afford. Yet, it seemed that no matter how hard they tried, the debt kept growing, resulting in Chris turning to poker as desperate means to help his family.
Chris Moneymaker's Professional Poker Career
Moneymaker's first plan of attack to get his debt issues at bay was to play online poker. Although poker didn't seem like the most obvious pick, he didn't see many other options.
He entered a $39 buyin WSOP satellite on PokerStars, which awarded three spots in the Main Event. Yet, Moneymaker was hoping to get fourth place and the $8,000 that came with it.
One of his friends who believed in his playing abilities convinced him to try as hard as he could to get the entry, explaining that the WSOP would be a once-in-a-lifetime experience.
Some reports say that the friend promised to buy out a part of the buyin for real cash but ended up reneging on the promise, leaving Chris to fend for himself.
The 2003 Main Event began on May 19, 2003, and this small-town, savvy accountant who had never competed in a live tournament before found himself competing against 838 of the best poker players from around the world.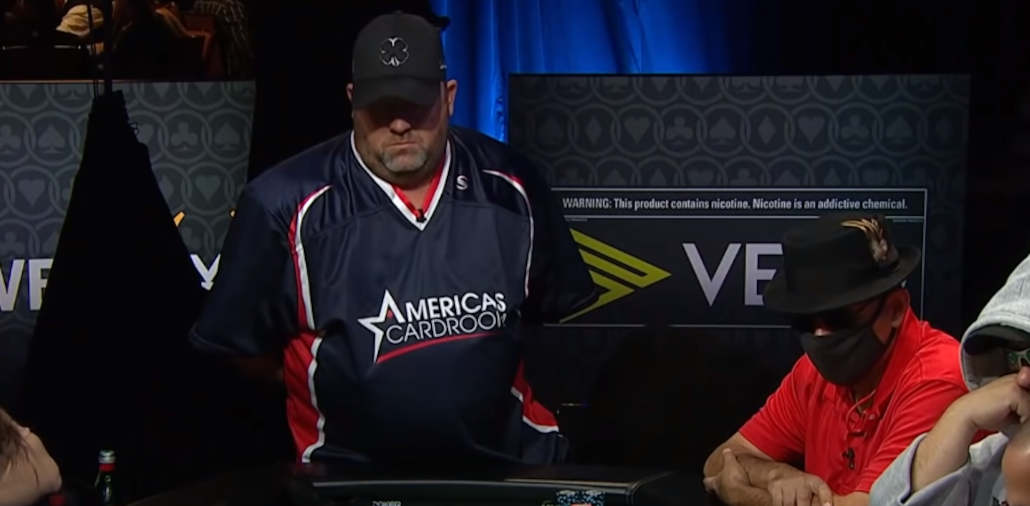 He started his Day 1 off with breakfast at Binion's Horseshoe early in the morning, where he analyzed all the players filling up the casino.
Chris started to wonder if he had made a grave mistake traveling all the way out to Las Vegas with little to no experience as he saw all the familiar faces of the poker world.
When the tournament started, however, his nerves subsided, and he found some focus, ending Day 1 with 60,000 chips in his stack from the 10,000 start.
Ending in 11th position for the day, Chris' confidence was boosted, and he made it through the next four days with the same collected composure.
On Day 2 of the tournament, well over two-thirds of the starting 838 players were eliminated, and there remained only 111.
Chris had overslept that day of the tournament, and his chips were blinded off until he finally arrived – but he still somehow ended the day with a little over 100,000 in chips.
On the third day of the event, he started to draw the attention of the media, who were greatly interested in how this new player that no one had heard of before had managed to come so far.
He had made it to the ESPN-featured table and was sitting next to one of poker's greatest legends, the one and only Johnny Chan.
In an embarrassing moment for Moneymaker during the game, Chan had to remind him that it was his turn to play because it was taking him so long. It just went to show how vastly different the level of experience was at the table.
On the 4th day, the 45 remaining players started early, and by dinner, there were 22 players left. Late in the day, Moneymaker was forced to face Phil Ivey, adding to the list of the great poker players he had to work his way through to win the title.
The Final Stretch
He started the last day of the Main Event with the chip lead of 2.344 million and a great amount of confidence and nerves on his shoulders.
By the time the tournament was down to two players, it was Moneymaker against the legend of the gambling world, Sammy Farha. In 28 hands, Chris won the heads-up match and made history.
Moneymaker went home with $2.5 million in his hands, but more importantly, his victory launched the Poker Boom.
The so-called Moneymaker effect was felt throughout the world, with young and old players alike starting to believe they could be the next Chris Moneymaker.
After his big win, Moneymaker decided to quit his job and play poker full-time. He signed on with PokerStars almost immediately and became one of their main ambassadors.
Masses of people who had never shown a great interest in online poker started opening accounts on sites like PokerStars and Full Tilt Poker.
Moneymaker's success showed them how successful an "average Joe" could become.
Chris started traveling the world as he was regarded as an inspiration amongst many, and he entered in as many tournaments as he could.
He became a regular in the WSOP, the World Poker Tour, the European Poker Tour, and many more well-known tournaments.
Although he has yet to win another gold bracelet, he came 2nd in the 2004 WPT Bay 101 Shooting Star, winning $200,000. He was the runner-up at the 2011 NBC National Heads-Up Championship as well, winning $300,000, along with dozens of other ITM finishes in various tournaments over the years.
While Chris won an amazing amount of money in his early years, he never really tried to be a high-stakes pro and can often be seen playing tournaments with buyins in just hundreds of dollars.
For Moneymaker, poker seems to be a passion he truly enjoys, and with monetary pressure now off his shoulders, playing the games is something he can do with very little stress.
Most recently, Chris made another run at the Main Event, placing 260th in 2021 Main for just $38,000. Yet, his performance up to that point had attracted much media attention, as the field this time around was over 6,600 players deep.
Chris Moneymaker's Net Worth
Moneymaker became the poster child for the poker dream and online poker overnight when he won the 2003 WSOP Main Event.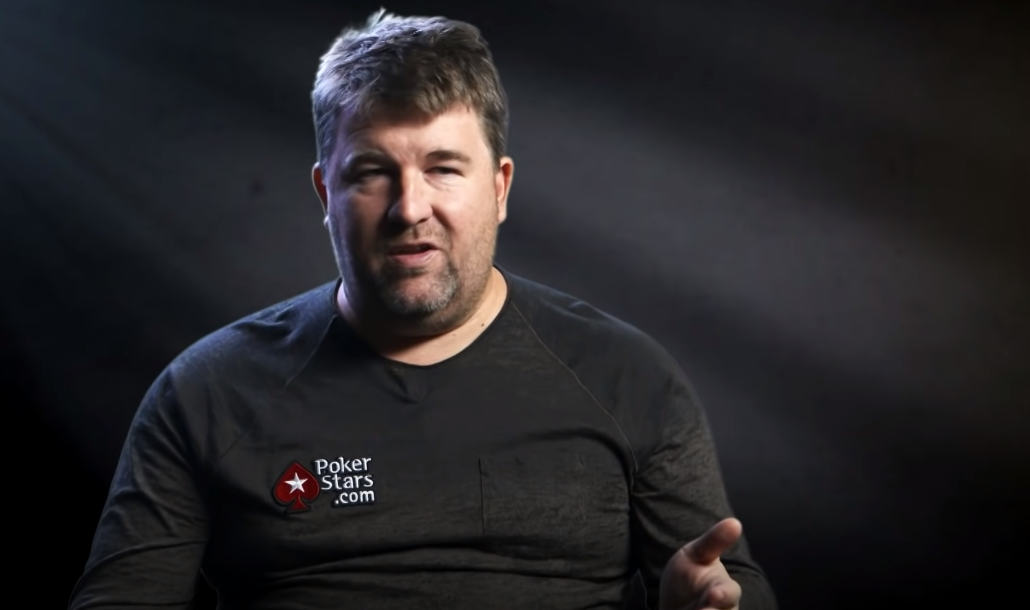 When he quit his job and committed himself to poker full time, his revenue streams quickly multiplied, as everyone wanted a piece of the world champion.
After the WSOP, Moneymaker has consistently played a few tournaments a year, with his total live earnings amounting to $3,949,907. His WSOP win of $2,500,000 was by far his best live cash.
However, Moneymaker served as the spokesman for PokerStars for many years, a position he was certainly well compensated for. This job likely made him significantly more money than his actual wins at the tables.
Chris is not known as a proficient cash game pro, but with his PokerStars salaries and his possible investments, we can assess Chris Moneymaker's net worth to be close to $10,000,000.
What Is Chris Moneymaker up to Today?
Moneymaker's professional career changed overnight after winning the gold in 2003 – but his personal life took an even more dramatic turn in the other direction.
Only a year after his big win, his wife Kelly filed for a divorce.
Kelly had married a stay-at-home accountant who was able to be there for his family. The traveling lifestyle of a poker pro wasn't what she signed up for when she married Moneymaker.
Although it was a hard decision for the both of them as they have a child, Chris was unwilling to leave his new career, and he signed the divorce papers in hopes of a fresh start.
He has said multiple times that his biggest regret was that he put his daughter Ashley through that stress, and it, in turn, damaged their relationship.
In 2005, Chris married his current wife, Christina Wren, during a private, small wedding ceremony in a Las Vegas casino. They have three children together and share a home in Nashville, Tennessee.
Moneymaker's greatest poker achievement led to the publishing of his autobiography titled Moneymaker: How an Amateur Poker Player Turned $0 into $2.5 Million at the World Series of Poker.
In it, he talks about his upbringing, what his life was like before and after the WSOP, and what future plans he has. Since its publication in 2005, over 50,000 copies have been sold.
It wasn't meant to be..
We bust out of the @WSOP #MainEvent in 260th place.
We had an awesome run, it was lots of fun playing this special for me tournament once again. pic.twitter.com/gFY9pDAdsz

— Chris Moneymaker ⭕ (@CMONEYMAKER) November 13, 2021
Successfully playing in tournaments for many years comes with its fiscal benefits, and Moneymaker is no stranger to donating a good portion of his earnings to charity.
Chris doesn't disclose how much he donates as he doesn't want to brag, but he is vocal about his favorite organizations.
He often donates to the Humane Society, which helps provide service for animals in need, and to Autism Speaks, which is very near to his heart because one of his daughters is on the Autism spectrum.
Not only did Moneymaker's success change the course of his life dramatically, but it also changed the poker world, causing a dramatic shift in interest before and after 2003.
Thanks to Moneymaker, everyday people truly believed that with hard work and a little luck, they could be successful. This ripple effect is a great part of what makes the poker industry so massive today.
We caught up with Chris Moneymaker recently for a short interview just before his 2021 Main Event performance, so if you want to know more about what the 2003 champ has been up to lately, make sure to check it out.