How to Win at Slots – Best Tips and Tricks for You
Video slots are probably the most popular games in both online and live casinos across the world. While millions of people regularly play online slots, very few actually know how to win at slots or how these games even work.
It is true that, for the most part, slots are games of chance in which there isn't much you can do to change the odds to your favor. Yet, knowing some of the most important things I will describe in this guide will help you limit your losses and have more winning sessions.
We will explain slot machine odds, payout percentages, and how different types of slot machines work in terms of volatility and variance.
By the time you have gone through the entire guide, you will know which slots to choose, how to size your bets compared to your bankroll, and how to avoid the least profitable slot machines.
How Slot Machines Work
Before you can know how to win at slot, you need to understand how these games work in the first place. There are many theories floating out there, but most of them are completely wrong.
It is a widely accepted assumption, especially in live casinos, that slots that are loaded with money from one or several players will eventually pay it out to another.
This could hardly be less true.
The fact is that all slots, even the older generation ones, are equipped with an RNG (random number generator) chip, which generates numbers within a massive spectrum and decides on the outcome of a particular spin.
This means that the spin's final outcome is decided the moment you press the spin button, and stopping the reels or doing anything else will not change it from that point on.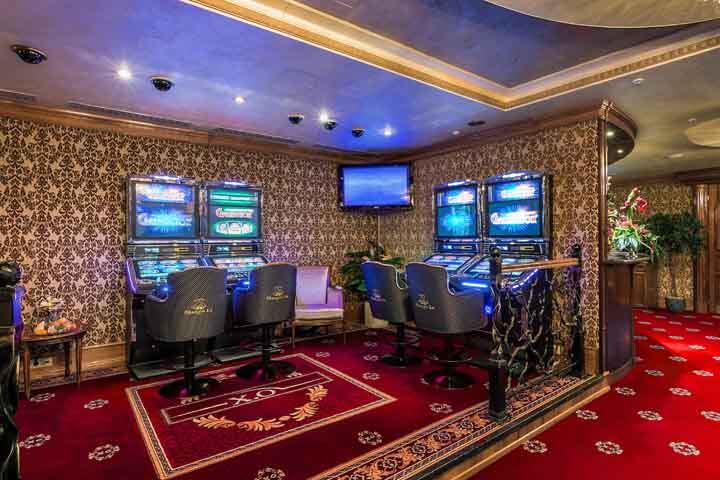 It is true that slots are not completely random since computer science has not yet come up with a way of creating a true random number generator.
However, the RNGs used by slot machines, both online and offline, are as close to random as they need to be to ensure that no player is ever cheated in any way.
As long as you are playing a slot game made by a reputable slot developer like Novomatic, Playtech, NetEnt, Microgaming, or other licensed brands, you should not worry about the RNG whatsoever.
Payout Percentages and Slot Volatility
Now that I have explained how all slots are as random as possible, you may still be wondering why people lose so often when playing slots?!
The true reason for that is not in any sinister plot by the slot makers and the casinos, but the sheer slot machine odds and payout percentages.
If you compare slots to any of the other casino games, such as blackjack, roulette, or craps, you will soon realize that the RTP (return to player) percentage of slot games is almost always worse.
An average slot in the online casinos will have an RTP in the 94-96% range.
If you look at live casinos around the world, you will often see that slot machines only return 90% or even less of the player's bets.
Compared to card games, in which the RTP is often above 99%, or roulette, where the RTP is 97.3%, the difference is quite massive.
To compare, the casino will only win $0.027 of every $1 you bet at roulette but might be winning as much as $0.1 from every $1 bet you make at slots.
What's even more, slots tend to play quite quickly, and if you don't control the size of your bets, you will be burning through money very quickly.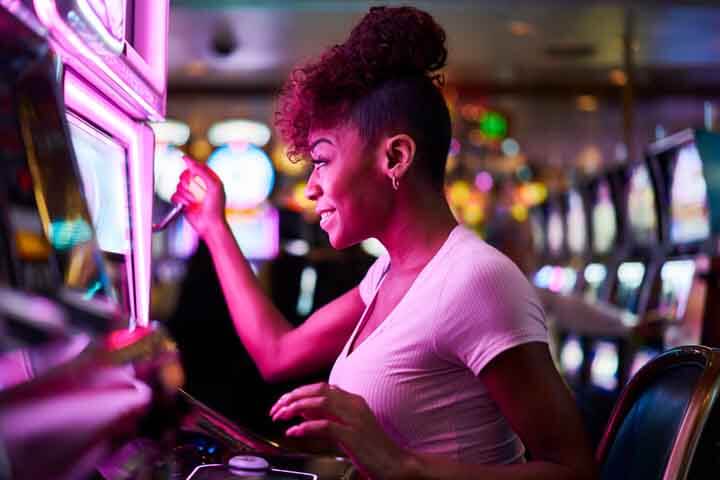 Even worse, players who don't understand slot volatility may end up playing the wrong game, which can lead them to massive losing streaks that seem to never end.
This can be even more painful when you see a lucky player hit that big payout just as you are losing big.
To avoid this, you should pick games that don't have too many massive payout options, unless you don't mind risking a lot to try and win a lot.
In online casinos, the slot volatility will often be clearly marked as low, medium, or high, and you should take note of this. If you want to play long with a limited bankroll, choosing a low volatility slot will help.
Choosing the Right Slot Machine
One of the biggest tricks to learning to how to win on slots machines is certainly picking the right games. In live casinos, this can mean choosing the right machine to play on, while online, it will be choosing the right title.
If you go online and look at the slot developers' websites, you will notice that every game has a clearly marked RTP percentage, which is not hidden in any way.
Games from the same developers will have different RTPs.
The truth is that most players are completely oblivious of this and seem to play the game that looks and sounds right while ignoring the RTP altogether.
In fact, the RTP is the number one thing you should be looking at, and it is the one that determines how much money an average player will lose per $1 wagered.
If you want to win, the first step you should take is choosing a game that has the highest possible RTP. This will enable you to come closer to being break-even in a theoretical sense and thus increase your chances of winning in reality.
The easiest way to do that is to check dedicated slots review sites like kiwigambler, which can provide a lot of information on any game you want to try.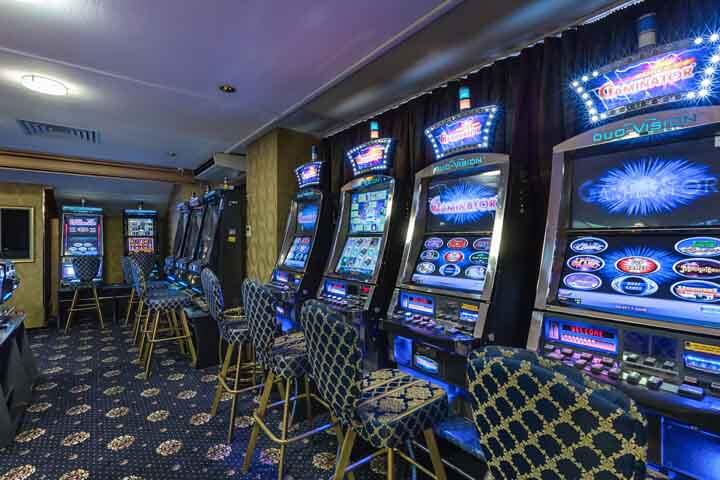 Past that, it will all be down to luck. Yet, if you choose the right slots consistently, you will have more winning sessions than your friends, who seem to be constantly chasing the wrong slots and complaining about their bad luck.
Finally, don't choose the slot machine on which someone lost a lot of money. Unless you know for a fact the machine has a higher RTP than others, chances are that it has a lower RTP, and that's one of the reasons that person lost his money.
Different Types of Slots
Now that I have covered the basic odds and RTP percentages of slot machines let's talk about the different types of games offered in casinos, both live and online.
Players looking for one of the biggest and best choices of games can do a lot worse than looking at bet365 slots. They have a huge choice of games from some of the biggest providers, including Microgaming, Netent, and Playtech
In the past, there were only a handful of slot machines available, but the online casino industry has truly revolutionized the way slots are developed.
Here are the few main types of slots with a few basic characteristics you should keep in mind:
Classic Slots: Usually have 1-5 paylines and a simple paytable. These machines don't offer massive payouts, and the biggest possible win is capped at 1.000 bets or lower. These machines often have high RTP and low to medium volatility.
Video Slots: These slots have anywhere between 5 and hundreds of paylines and often feature many bonus games, mini-jackpots, and other big wins. For that reason, video slots often have high volatility, and their RTP rarely goes over 96%.
Progressive Slots: Slot machines that feature a progressive jackpot are usually fairly standard video slots apart from the jackpot. Their RTP is often in the 94% range. However, they offer life-changing jackpots to a few randomly selected and very lucky players.
Megaways Slots: An invention of the online casino industry, Megaways slots are some of the most fun out there. These games offer huge payouts worth tens of thousands of bets but also have incredibly high volatility levels. Playing Megaways games can require a huge bankroll.
If you play slots, especially online, you will notice that there are many hybrid types of slots and even some very unique games that you can find on sites like Pulsz Casino that you could hardly fit into any of these categories.
These games are all classified as video slots, and they have different features that you will learn as you explore the paytable and play the actual game.
Video Slot Features Explained
If you want to know how to win at slots, you must understand what kind of features the games offer and what it is you are actually playing for. Unlike straightforward casino games like blackjack, slots often feature rather complicated mechanics.
In theory, you could play even without knowing this, but that would make gameplay extremely boring. Since we are all here to have some fun, I want to explain some of the most common features of video slots.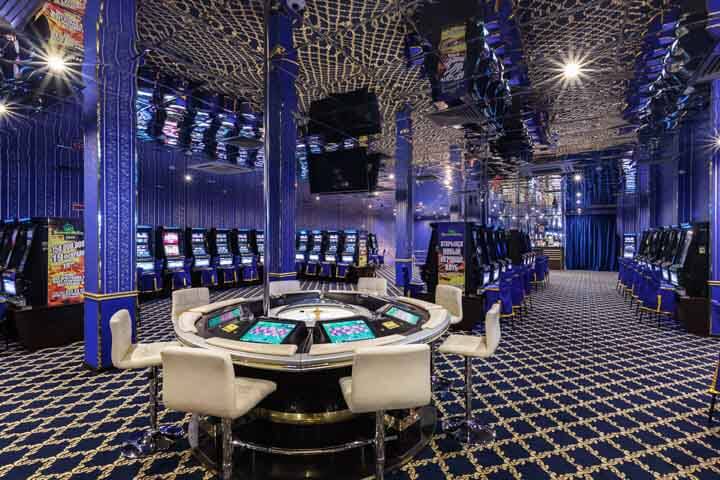 Note that these features are a recurring theme of many different slot games, so I will explain them broadly, and they may have different variations in different video slot games.
Pick and Win Games: This feature is commonly found in video slots and activated by stopping 2 or 3 bonus symbols on the screen. A mini-game is activated, and you choose between several different objects, revealing a cash prize.
Free Spins: One of the most common and sought after features in video slots, free spins can be quite amazing. During free spins rounds, you don't have to pay for your spins, and additional special symbols, multipliers, and wilds are added to the spins, often creating huge wins.
Wild Symbols: Found in most video slots, wild symbols substitute for all other regular symbols and help the player make more winning combinations. In some games, wilds can have additional features such as sticking in place for the next spin or moving to create more wins.
Scatter Wins: Scatter symbols can offer payouts when they are found on the screen, regardless of their position. Stopping two or more scatters in any position can often lead to a nice payout.
Multipliers: There are all sorts of multiplier features in video slots. In one way or another, these features multiply your win on the payline they are found on, or for the entire spin.
Expanding Reels: This feature is often found in the Megaways slot games. It allows the reels to expand to have more symbols on the next spins, making it more likely you will realize big wins.
All Pays: If a slot has the all pays feature, there are no paylines in place. Instead, all symbols pay from left to right, regardless of their actual position on the reels. This can lead to many winning lines on a single spin in some games.
Pay Both Ways: Most video slots pay from left to right only. However, some slots have the pay both ways feature, which means they pay from right to left as well. Additionally, the adjacent pays feature means symbols pay even when found on the middle three reels.
Many modern slots will have several of these features, making them exciting and improving their max win potential. Luckily, you don't need to learn all of them by hear to learn how to win at slots.
Slot Machine Tips: Top Tricks to Beat the Slots
Now that all the basics are covered, and you know how slots work, it's time to get into some detailed slot machine tips that will help you beat the games more often and have more fun playing as well.
After years of playing slots and other gambling games, these are some of the best tips I can give you, so make sure to open your eyes and read these slot machine tips in detail.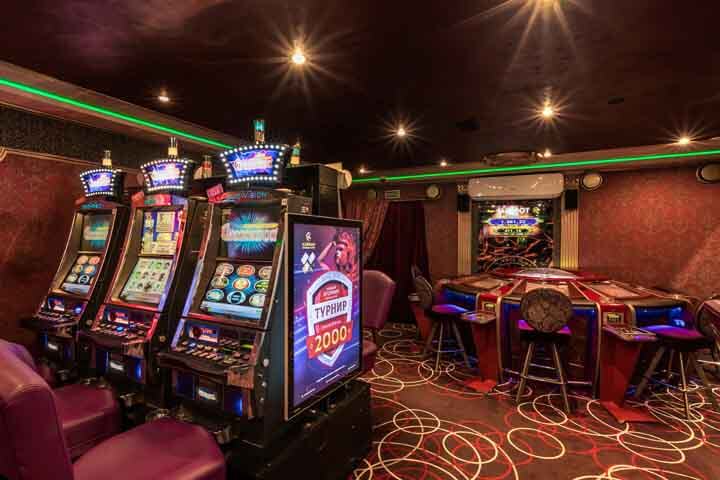 Without further ado, let's go straight into the 6 best tricks to winning on slot machines!
1. Look for High RTP Slot Machines
The biggest secret to winning at slots is finding a game that actually has the best slot machine odds around. Not all slot games are created equal, after all!
If you are playing online slots, finding high RTP games will be easy. Simply consult the game manufacturer's websites, and they will tell you what RTP each slot has.
In live casinos, it can be more difficult to find high payout machines. However, the local players might know which machines have the highest RTP, although sometimes they may be mistaken.
In either case, make sure you try and find out which games and machines have the highest theoretical RTP, and you will increase your chances of winning dramatically.
2. Pick a Game You Enjoy
I find that it's quite important to also choose a slot you enjoy playing. You may be here hoping to win, but if you get bored, you could end up doing some wrong things.
What I mean is that if a game does not satisfy you, you may end up increasing the bet just to not be bored, and that can be terrible for your bottom line.
Players most often win playing games they enjoy, as this gives them the ability to play slowly and not rush into things.
Big wins often take a long time to come, so make sure you are playing a game that you won't quit before the right spin hits.
3. Run It Up
If you want to know how to win at slots, one of the best tips I can give you is to try and run up a big win from a small starting deposit or bet.
If you will play online, just make a small deposit, or bring a few bills with you to the local casino. When you are having a good day at the slots, this can quickly turn into a huge win.
In my experience, things rarely turn around during a session. If you start out losing, you will only end up trying to break even and cost yourself even more money.
On the other hand, if you go in with a very limited amount of money, you stand to lose very little and win a ton if you get lucky.
Trying to run up a big win by gradually increasing the bets every time you score a nice win is a way you can come away with occasional massive wins and some small losses in the meantime.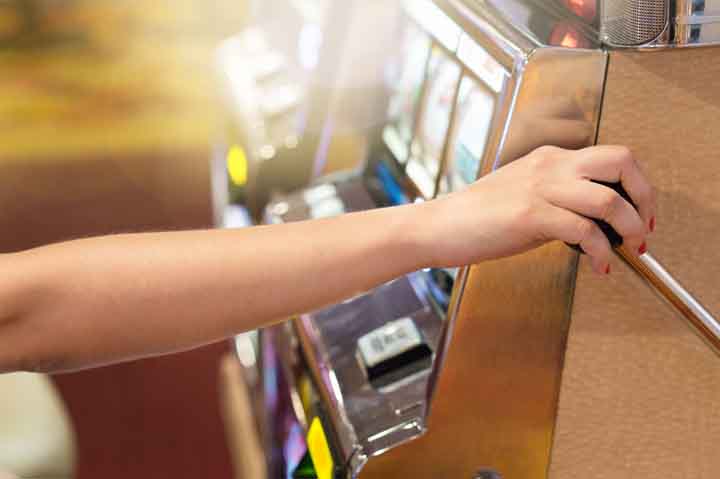 4. Set a Stop-Loss
Knowing when to call it a day isn't a skill that just Texas Hold'em players need to have. Slot machines are massively fun, but in all honesty, they can also be dangerous at times. If you are not careful, you can easily lose more than you planned to.
For that reason, I highly suggest setting a strict stop loss for every session you intend to play. Make sure you know what you want to play with and never exceed that.
The reason for a super strict stop loss is that once you break your limit, it can be hard to turn back. Trying to win back your original $50 can cost you $1.000 if you are not careful, so always play with a limited amount for the session.
5. Make Reasonable Bets
In gambling, your bankroll is your only weapon. For that reason, you want to make sure you have a reasonable bankroll for the betting level you want to play at.
Slots these days offer a wide range of betting options, and some let you bet hundreds of dollars per spin. Yet, this is hardly ever a good idea.
You will want to set up your bet in relation to your bankroll. If you are playing with $100, don't start playing slots for $1 per spin, as this can quickly end up in you losing your money.
Of course, if you are just trying to run it up fast and don't mind losing, you can try doing that as well. If you do lose, don't try and win it back by adding more money and breaking your stop loss.
6. Use Bonuses
This could just be the best method for how to win at slots, but it only applies to online casinos. If you do play online, using an online casino bonus to your advantage is the best thing you can do.
An online casino bonus will add cash on top of your current balance and give you more chances to play slot machines of your choice.
This way, you can play higher stakes, and if you win, you will win a bigger amount. Of course, bonuses do come with some restrictions in place, but that's actually OK.
Each casino bonus comes with a wagering requirement that will force you to play for some time. However, few players quit after just a few spins, so this makes very little difference in most cases.
In reality, a casino bonus increases your balance, and depending on the wagering requirement in place, it can even give you an actual edge over the casino in some slot games.
How to Win at Slots Strategy FAQs
To sum up this guide on how to win slots, I'm bringing you answers to some of the most common questions players have about slot machines.
How to pick a winning slot machine?
One of the best tricks to winning on slot machines in live casinos is knowing which machines have the highest RTP. You can find this out by asking staff you are close with or observing the slots. However, without an insider's information, you will hardly be able to spot truly high paying slots.
Are there any tricks to consistently winning at slots?
There is no way to win at slots every time. In fact, you may end up losing more often than winning regardless of how you play. Just like with roulette or other games, the house always has an edge. However, playing the most favorable games will give you a better chance at a winning session.
What kind of slots pay the best?
In most cases, classic slots with few paylines offer the best return on investment. Some of these machines offer payouts well above 95%, especially in online casinos. Slots without big bonuses and jackpots offer less volatility.
Does betting the maximum give you a better chance of winning?
Not really! Most slot machines have the same slot machine odds regardless of the stake you are playing them at. In fact, unless it is clearly indicated or the machine is rigged, the slot will have the exact same program regardless of the stake you play at.
How long should you play on a slot machine?
There is no real answer to this, but the less you play, the less you risk. Of course, we all play slots to have fun, so try to balance your entertainment value with the amount of money you are risking. Don't go too long in a single session as this can lead to bad decisions.
Can you win real money on slot machines?
Of course! If you are playing a real money slot in a live or online casino, you will be looking to win real money prizes as well. A slot can pay different prizes depending on their payout table, which you can check at the top of the machine or in the paytable section online.
Which games have the best slot machine odds?
Slot machine odds differ for each game. In the majority of cases, classic slots offer a higher RTP percentage and better winning odds than modern video slot machines. Yet, there are some modern games that have a very high RTP as well.
Can you increase your chances of winning a jackpot on slots?
In some cases, you will have to bet some kind of a minimum size per spin to be eligible for a jackpot. With progressive jackpots, there will be a higher chance of it hitting the more time passes. Other than that, each player will have the same random chance to win a jackpot.