Jason Koon's Poker Journey: The Path to Poker Stardom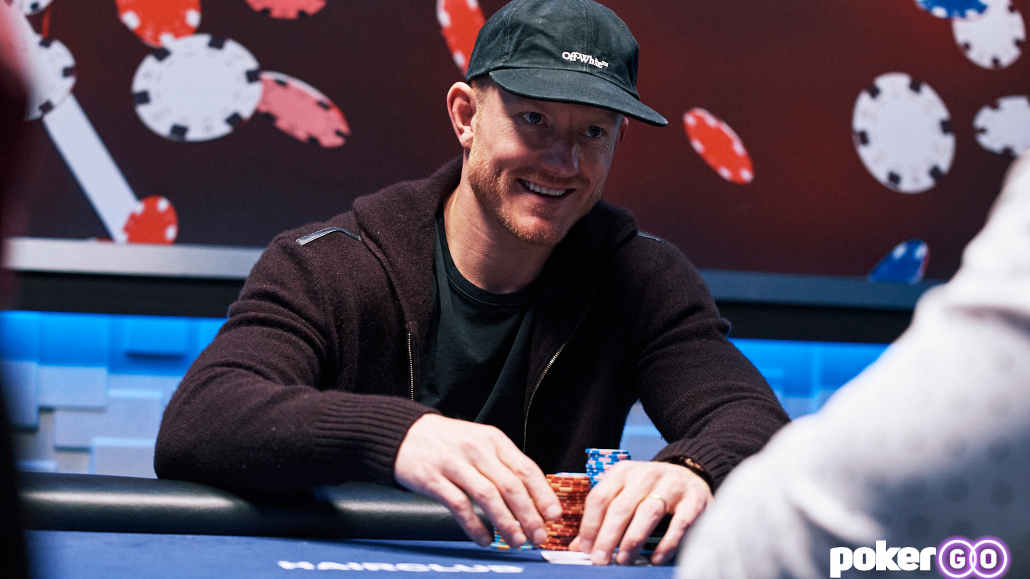 10 minutes
Last Updated: March 20, 2022
One of the biggest names in today's poker world, Jason Koon was raised modestly and had to fight for everything he has today.
His incredible spirit, intelligence, and willpower allowed him to walk a path few people are able to walk and become an international superstar despite having the odds stacked against him.
Jason went from complete obscurity to stardom in a matter of years. He took the poker world by storm, winning in events that few players could hold their own in, over and over again.
Today, Jason Koon is a name and face anyone in the poker industry recognizes from afar, but just how did Jason come to where he is today?
This is the story of Jason Koon and his amazing rise to poker stardom!
Jason Koon Poker Career Highlights
Started playing poker in 2006 as a way of keeping entertained during a period of track-related injury.
Quit his first job after college in 2008 to take a shot at becoming a professional poker player.
First turned heads in the poker world when he took down the $2,150 NLHE SCOOP event on PokerStars in 2009, earning $302,000.
Placed 1st at the 2016 Seminole Hard Rock Poker Open $5,250 NLH – SHRPO Championship – winning his first $1,000,000.
Won his biggest live cash in 2018 for $3,579,836 at the Short Deck Triton Super High Roller tournament in Montenegro.
Won the first and only WSOP bracelet of his career so far in 2021 at the $25,000 Heads-Up No-Limit Hold'em Championship event – beating Gabor Szabo and winning $243,981.
Became a GGPoker Global Ambassador in October of 2021.
Jason Koon's Poker Beginnings
Jason Koon was born on August 14th, 1985, in Weston, West Virginia. He's an only child, who had an extremely tough upbringing, often being beaten and abused by his absent father.
At the age of eight, when his dad left his mother and him alone, they packed up and moved to a small town in the mountains – far from the chaos that had been surrounding them for years.
It was in this countryside, surrounded by chickens and horses, that Koon started to enjoy his life and his youth.
He loved to go to the lake and fish, feeling freer and happier than ever before. He was able to explore hobbies that interested him, such as baseball and track.
Growing up poor, Jason's interests in sports saved him by providing him with sports scholarships and a clear route to a college education.
Nobody in his family had ever gone to college before. He wanted to be the one to beat the odds stacked against him.
He went to the West Virginia Wesleyan College on a track scholarship, and it was there that he discovered poker – completely by accident.
After a bad hip injury prevented Koon from competing for some months, his friend introduced him to Texas Hold'em as a distraction and pastime.
Player images courtesy of PokerGO
Although he never showed interest in any card games before, Jason quickly discovered he had a natural knack for the game, and in 2006 he started playing online poker on PokerStars, under the screen name JAKoon1985.
After college, he realized that his student debts and medical bills from his hip injury had left him with massive debt.
Although he had secured a great job out of college, something in Jason pushed him to take a risk and pursue his dream of being a pro poker player.
He first turned heads in the poker world when he took down the $2,150 NLHE SCOOP event in 2009, earning $302,000.
By having the courage to take a different life path and ignore the judgment of those around him, Koon was able to establish himself as one of the most successful live tournament players in poker history.
Jason Koon's Professional Poker Career
From growing up with very little to his family's name, Koon has managed to rack up a massive $34.1 million in tournament earnings throughout his years playing player.
This puts him in the 9th place on Hendon Mob's All-Time Money List.
From his first event in 2008, the $1,000 NLH Deep Stack Extravaganza III in Las Vegas, where Koon won just $1,976, up until today, Jason built up an impressive resume, making him one of the most recognizable names in the poker industry.
His first appearance at the WSOP came in 2009, his second year of building his professional career.
He cashed a $2,000 No-Limit Hold'em event where he placed 17th and won $20,400, putting his name in the WSOP books for the first time.
In 2010, he scored his first six-figure cash from a $10,000 No-Limit Hold'em – Championship Event at the Festa Al Lago, coming in 4th and bringing home $225,000.
Just a couple of years later, he took part in the PokerStars Caribbean Adventure, where he placed 4th at the $25,000 No-Limit Hold'em 8 Max – High Roller, winning $271,950.
In 2015 Jason started implementing more high roller tournaments into his repertoire, along with the lower stakes No-Limit Hold'em tournaments that were still a part of his schedule.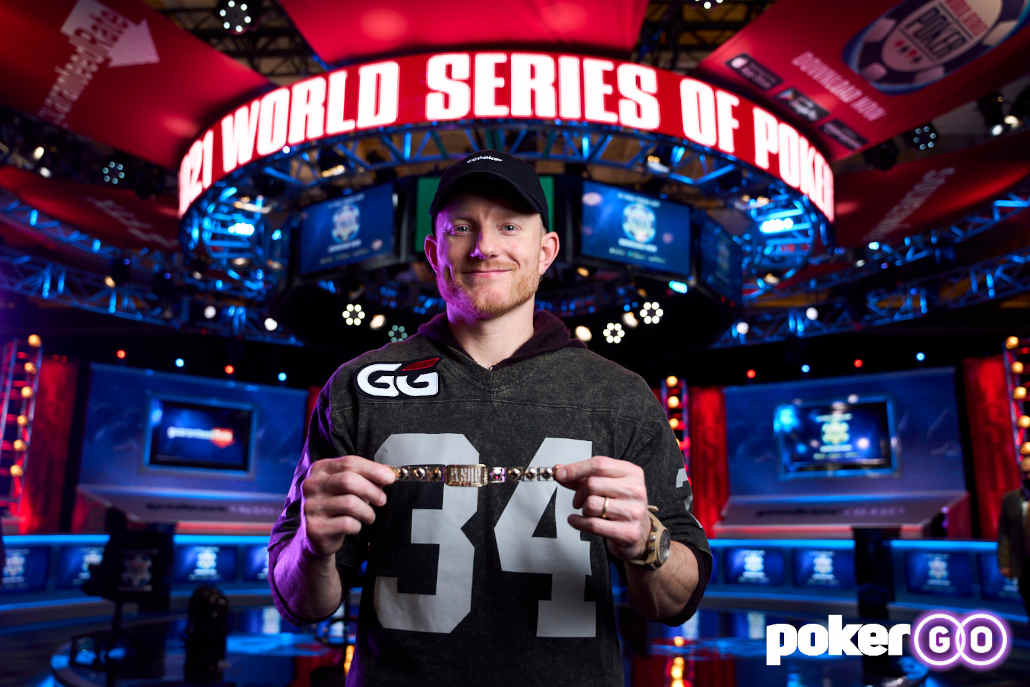 Later that same year, at a $50,000 NLH – Turbo High Roller event during the LA Poker Classic, Jason finally managed to book a win.
He took home $436,344 for his troubles and finally became a part of the winners' circle.
At the turn of the next year, we saw Jason begin to focus on high roller tournaments almost exclusively, and that's when his earnings started taking a turn for the better as well.
In 2016, at the Bellagio High Roller VII during the $24,000 NLH – High Roller 7 event, Koon placed first and won $514,080.
Just one month later, he took part in the 2016 Seminole Hard Rock Poker Open and placed first at the $5,250 NLH – SHRPO Championship.
This added $1,000,000 to his name and marked the first time that he won a 7-figure reward from one event.
Jason built upon this success, winning $1,650,300 when he placed first at the $98,00 NLH – PokerStars Championship Super High Roller event of the PokerStars Championship Bahamas.
The High Roller Master
Six-figure scores were no longer an anomaly for Koon. He was now playing all the biggest events around and doing exceptionally well in them.
In May of 2018, Jason won his biggest single live cash of an astounding $3,579,836 at the Short Deck Hold'em Triton Super High Roller tournament in Montenegro.
A week later, he won the $100,000 NLH – ARIA High Roller at the WPT Tournament of Champions for $1,039,940.
Just three days after this win, he kept building on his momentum and placed 3rd at the 2018 Super High Roller Bowl – pocketing yet another impressive win of $2,100,000.
In July of 2018, not long after the heater he had earlier, Koon placed 5th at the HK$2,000,000 Triton Poker Super High Roller Series Main Event held in Jeju, South Korea, where he won $1,079,443.
A year later, he returned to Jeju for the same festival and placed 1st in the NHL – Short Deck Ante Only event taking home $2,840,945.
Only a few months later, in 2019, Koon placed 2nd at the Triton Poker Super High Roller Series in London, where he played in a £50,000 NLH – 8 Handed event, banking another $1,099,834.
During arguably the prime time of his career, 2017-2019, these periods of massive success were not uncommon.
However, this particular month where he racked up about $6.5 million in winnings is one that really set him apart from the rest of the poker players at the time and showed the poker world what he could do when cards fell his way.
As of now, Jason has close to 60 WSOP cashes to his name for a combined total of about $3 million.
Jason's first WSOP bracelet was won in 2021 when he took down the $25,000 Heads-Up No-Limit Hold'em Championship by defeating Gabor Szabo in the final match.
The bracelet came with nearly $250,000 in prize money as well.
He came close to getting his first bracelet back in an NLH/Pot-Limit Omaha Heads-Up WSOP event in 2012, but he came in 2nd for $128,660.
It would take a total of nine years to finally add that achievement to his list of many.
Koon has previously stated that he doesn't have a desire to play every WSOP event just to chase bracelets as some players do.
Instead, he loves to concentrate on the high buy-in tournaments outside of the WSOP because they have proven to be extremely lucrative for him.
During the time of lockdowns and social distancing, Jason participated in various online high roller events. It doesn't seem that he will let any distractions or guidelines get in the way of him playing the game that he loves and that has made him as successful as he is today.
Jason Koon Net Worth
Poker players are celebrities for many reasons, but one of the biggest ones is the fact they are able to make huge sums of money while doing a job they truly enjoy.
Jason Koon certainly falls into the category of players who have made a lot of money playing poker, begging the question of just how big is Jason Koon's net worth.
The tens of millions in tournament earnings naturally come with a big number in buyins as well, but it is easily possible that Jason is up more than $10 million just from tournaments.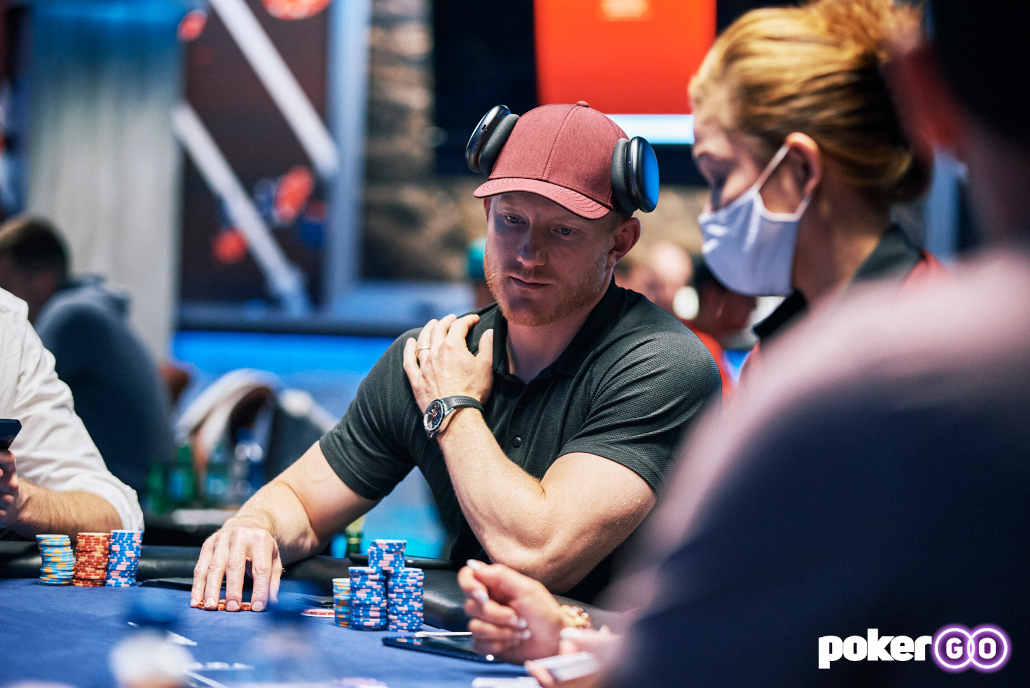 In addition to this, Koon has been a regular in quite a few super high-stakes cash games in Asia, where millions of dollars are often on the table.
Being the intelligent individual he is, it is highly likely that Jason also has investments in the worlds of cryptocurrencies and NFTs.
These have been booming in recent years, and made many poker players massively wealthy.
While I am only venturing a guess, I would stay it is likely that Jason Koon's net worth is somewhere in the $30 million range. It could be even higher depending on just how he invested the money he won at the poker tables.
Jason Koon in the Media
Although most of Koon's success has come from playing tournaments, he has played quite a few high-stakes cash games as well, some of which were caught on camera and broadcasted.
In 2017 Jason took part in Poker After Dark's $300/$600 NLHE/PLO mixed cash game where he played alongside players such as Doug Polk, Matt Berkey, and Isaac Haxton.
Polk and Koon clashed in some big pots throughout the event, creating an amazingly entertaining show for all true poker fans.
Polk even made a Youtube video on his popular channel where he analyzed a few hands they were both involved in that day, putting Jason's name out there in this way as well.
Koon played a high-stakes Short Deck cash game on Triton Poker's live stream in 2018 with players like Andrew Robl, Tom Dwan, and other superstars.
It was always one of his dreams to beat the best cash games and tournaments in the world. Today, Koon has gone from student to teacher and is generally regarded as one of the best poker players around.
Where is Jason Koon today?
As Koon's bankroll grew, so did his popularity in the poker world, naturally leading him to become a member of Team partypoker.
As part of this group of professional poker players, he promoted the poker room from October 2017 to July 2021.
In October 2021, he joined GGPoker as a Global Ambassador of the brand, where he focuses on strengthening the poker room's security and game integrity efforts, as well as advocating for the high roller, VIP, and high volume players.
Play thousands of hours and study thousands more. Overcome tough competition. Beat the rake. Don't get cheated. Don't get stiffed. Pay all your taxes and never get a refund on losing years. Seems easy enough.

— Jason Koon (@JasonKoon) January 24, 2022
Off the felt, Jason got married to his longtime girlfriend Bianca Armstrong in 2019, whom he met during his early college years as they both were on the track team together.
Since then, she has been his best support system and biggest fan as he grew his career. In 2021 they welcomed their son Calum into the world and are enjoying their lives together as a new family of three.
Jason continues to be very present in the poker world, attending the vast majority of high-roller events, appearing at the WSOP on the regular, and promoting GGPoker anywhere he gets a chance.