Tom Dwan Poker Story – From Zero to an Absolute Hero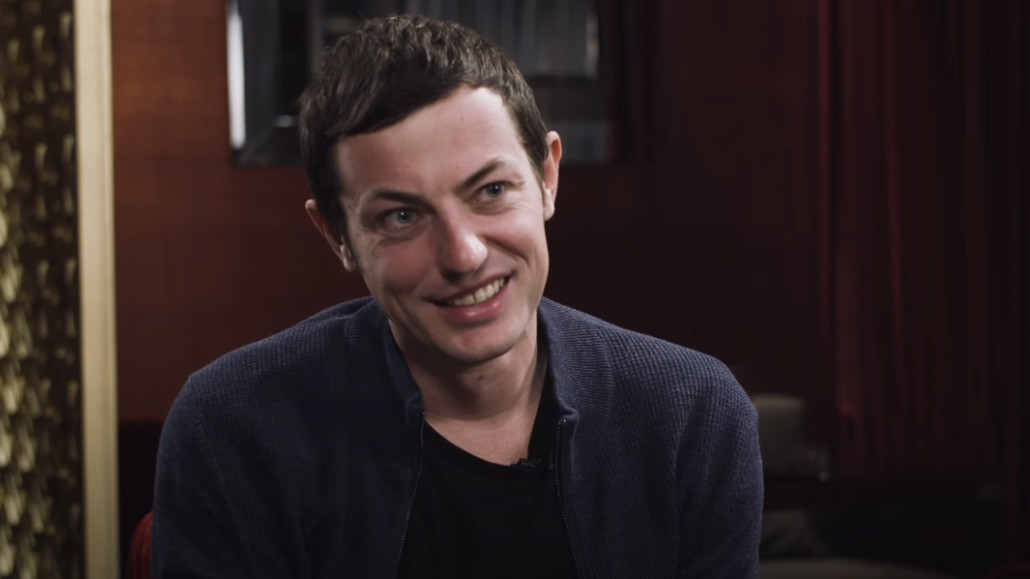 Tom Dwan Poker Story – From Zero to an Absolute Hero
There are many ways to achieve success in poker. For some, it takes a lot of hard work and time to consistently beat the game. Others have a natural talent that helps them breeze through the stakes and reach the top with ease. Tom Dwan is definitely in the latter group.
With his boyish looks and sometimes awkward behavior, Tom Dwan took the world of high-stakes poker by storm. Pulling massive bluffs and making insane hero calls time and time again, Dwan left a deep impression on his opponents and poker fans alike.
Is the man who decided to call himself "durrrr" online just to annoy his opponents the best Texas Hold'em player to have ever lived? Probably not, but he is definitely one of the most impressive.
The Tom Dwan poker journey shows that this is the game of equal opportunity, and everyone can achieve success as long as their set their mind to it. Of course, some help from Lady Luck along the way has never hurt anyone.
Early Life and Tom Dwan Poker Beginnings
Tom Dwan was born in 1986 in New Jersey to a middle-class family that taught him about the importance of hard work. As a result, he was a very active student during his high school days, getting involved with many activities such as sports and the school debate club.
However, beyond school, young Dwan has developed an early passion for card games as well. He and his friends played Magic: The Gathering, a very popular game that many other top-level poker pros used to enjoy in their youth.
His poker career started when Tom was just 17 years old. He got $50 as a birthday present and, persuaded by his friends, decided to deposit it with Paradise Poker, one of the first online poker rooms around.
It was at this time that his now-legendary alias "durrrr" was born.
Dwan chose this nickname because it was a phrase his friends and he often used when someone would do or say something stupid. So, he figured it was funny and that it would probably annoy some of his online opponents.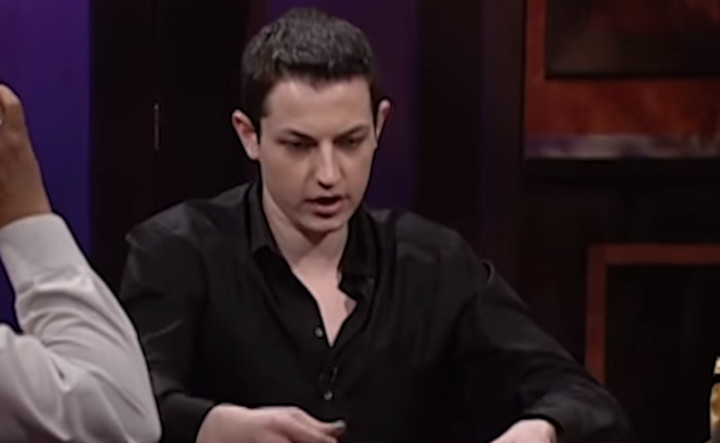 Never Looking Back
The Tom Dwan poker story is rather unique. Most people, including the best poker players around, had to lose some money before they would actually become good. Not "durrrr," though. He took that $50 deposit and ran with it, never looking back.
Tom started off playing low-stakes sit and go with a fair bit of success. Later on, he started to mix in some low-stakes cash games. This is where his natural ability would really come in handy.
Keep in mind that this was during 2003 and 2004, so online poker was in its infancy. Most players didn't know what they were doing. So, natural talent and some basic understanding of the game could go a very long way.
There is no denying that Dwan had luck by his side during the early days of his poker career. He managed to avoid big downswings right out the door and got his bankroll started on the right foot. By the time he turned 18, he had $15,000 sitting in his Paradise Poker account.
In the months to come, Tom kept on winning, earning enough money to pay for college. So, he enrolled at Boston University, going down the "normal" path of an 18-year old. But, the ordinary life just wasn't Tom's thing.
He kept on playing online and in home games throughout his first year. By the time it was over, Dwan had made his decision. He let his parents know he wouldn't be going back to the university and that he'd be going for a career of a professional poker player instead.
It goes without saying that the decision was a big shock for his family. Back then, poker wasn't nearly as popular or widely accepted, and even today, most people don't see it as a viable profession. Still, Tom had his mind set and, as it turned out, he made the right decision.
Tom Dwan Poker Career: No Fear and No Regrets
Being from the US, Dwan couldn't do much on the live circuit during his first few years as a professional player. Instead, he focused on the online arena, where he continued his successful run that started with just $50.
He started playing at PokerStars and Full Tilt Poker, using the same "durrrr" moniker and gradually moving up in stakes. Like everyone else, he had some setbacks along the way, but his bankroll was going in the right direction.
Eventually, Dwan shifted his focus to heads-up games, becoming one of the most dangerous high stakes HU players.
When it comes to Tom Dwan poker results in the live arena, they don't look that impressive, but that's only because he's always focused on cash games, be it in the live or online setting.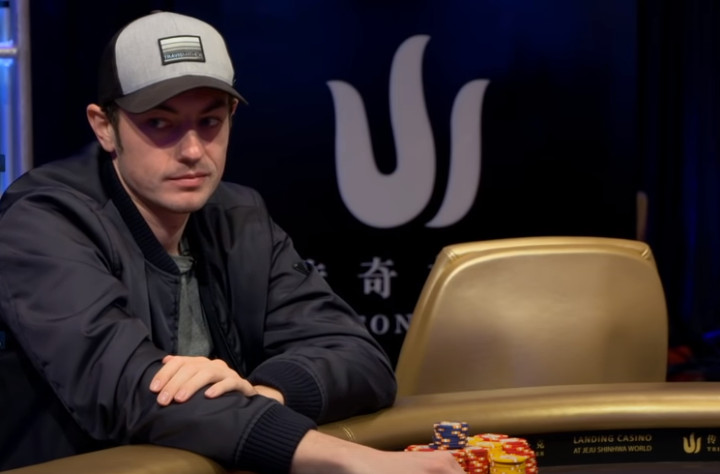 Dwan's two biggest live tournament wins came relatively recently, in 2019, as a result of good runs in Triton Poker Series high roller events. These two cashes account for over $1.4 million of his overall $4.8 million in live tournament earnings.
"Durrrr" came close to winning a WSOP bracelet once, back in 2010. He got heads up against Simon Watt in a $1,500 NLHE event but couldn't quite close the deal. He still took home over $381,000 for his efforts.
"Durrr" Challenge and Controversy
While Dwan's live performance was relatively modest for a player of his stature, his online presence was anything but. Tom was signed up by Full Tilt Poker and quickly became one of the most recognizable faces of the brand.
His popularity was helped by appearances on TV shows like High Stakes Poker and Poker After Dark.
Tom Dwan had a very unique and aggressive style of play that was just perfect for TV. Despite his young age (or because of it), he wasn't afraid of playing big pots and mixing it up with the best. Over the years, he's played some epic pots with the likes of Phil Ivey, Daniel Negreanu, Doyle Brunson, and many others.
But it was online poker where "durrrr" reigned pretty much supreme for a while.
So much so, in fact, that in 2009 he issued the infamous "durrrr" challenge to the entire poker community, excluding Phil Galfond. He would play anyone 50,000 hands of Hold'em or Pot Limit Omaha at $200/$400 at three to one odds.
What this meant in practice was that the challenger would have to put up $500,000 to Dwan's $1,500,000. If the challenger could end up winning as little as $1 after all 50,000 hands had been played, they'd take home $1.5 million on top. If Tom wins, he gets just $500,000.
These were pretty crazy odds, but Dwan was very confident of his game. And, while "durrrr" was a feared opponent, these odds were too good for the pros to pass on.
Patrik Antonius was the first one to take Tom up on his offer. The duo kicked things off in February of 2009, but the Finn went on a pretty bad downswing. With about 10,000 hands to go and down about $2,000,000, Antonius decided to call it a day.
Patrik bought out of the match, paying an undisclosed amount of money to Dwan.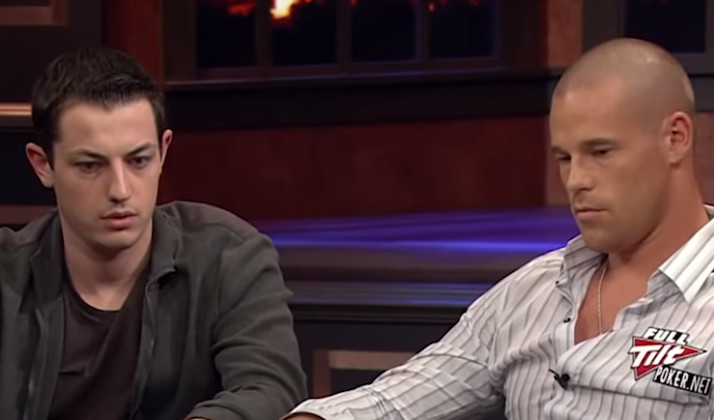 The next in line was none other than Dan "Jungleman12" Cates, and this challenge would prove much more interesting for the fans, at least for those who enjoy drama.
Cates and Dwan started playing in August of 2010 on Full Tilt Poker. In April 2011, Black Friday happened, pretty much putting an end to online poker in the USA.
At the time, "Jungleman" was up by well over a million, and they'd only played around 10,000 poker hands. So, things weren't looking great for "durrrr." Some would argue that Black Friday came just in time to save Dwan from a big loss.
Over the next decade, the "durrrr" challenge against "Jungle" almost became a meme on poker forums and in the poker community in general.
There have been numerous attempts and promises that the challenge would resume, and Cates was very keen to see that happen. Dwan, on the other hand, not as much. In the years to follow, he moved on almost completely from online poker, so he knew that he probably wouldn't do well against one of the best heads-up players around.
The Dan Cates – Tom Dwan poker challenge is still officially on, and it might resume at some point, but after more than ten years, it seems very unlikely. It seems that both players have moved on past it, though, as Cates has stated on numerous occasions there was no "bad blood" between him and Tom.
Then again, there is some hope still:
Taking on Isildur1 & Other Online Adventures
When it comes to online cash games, very few people have achieved the level of Tom Dwan. For several years, he was one of the most feared regulars to frequent Full Tilt nosebleed tables. Heads up poker was Dwan's preferred format, but he didn't avoid ring games, either, especially when action was good.
So, it came as no surprise that it was Dwan who took up mysterious "Isildur1" when he popped up on Full Tilt tables looking for action.
This was the start of one of the most epic stories in the history of online poker. Thanks to Tom's reputation, everyone expected "durrrr" would make a quick work of the unknown pretender, sending him back to the shadows he came from.
To the surprise of the entire poker community, the exact opposite happened.
"Isildur1" was a tough nut to crack, and one pot after another, chips were flowing over to Swede's stack. Over the few days of November of 2009, "durrrr" lost over $3,000,000 to Blom (whose identity was still unknown at the time).
This was a huge upset as no one saw it happening. After the skirmish with Dwan, the community was buzzing with excitement. Who was this anonymous player who took legendary "durrrr" on in his own game and beat him so thoroughly?
Tom lost another $2,000,000 or so to "Isildur1" in the following weeks, bringing the total to over $5 million.
Dwan was obviously not happy about the situation, but by that point in time, he knew what the game of high-stakes poker was like. He understood the variance and wouldn't let this setback upset him too much.
In the years to follow, Dwan continued dominating the online felt. "Isildur1," as you probably know, suffered a bad defeat at the hands of other players and disappeared for a while.
Tom's spot as perhaps the best online player of the period was shaken, but the young phenom never cared about fame and glory all that much. If anything, the idea that "durrrr" could be beaten after all probably helped him get some action from those who wanted to repeat Blom's feat.
None of them succeeded, and Tom recouped his losses over time, showing that what happened with "Isildur1" was but a fluke.
Tom Dwan Net Worth
While it's almost never easy to gauge how much money poker players actually have, figuring out the Tom Dwan net worth is particularly difficult. Tom made all of his fortunes playing poker, cash games in particular, so it's hard to say where he's at.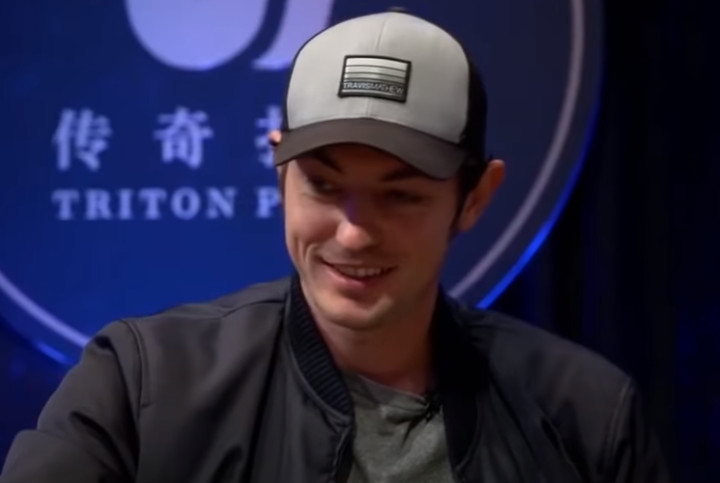 What we do know for certain is that he's made over $4.8 million from live tournaments, but he's been playing quite a few high roller events lately, so it's hard to read too much into that number.
According to his HighstakesDB profile, "durrrr" has had many ups and downs over the years, with his profit peaking at just over $8 million at one point. But, with the last recorded poker hand Tom played on Full Tilt, he ended up $2.1 million in the black.
These official numbers are likely just a fraction of the overall Tom Dwan net worth, though.
Once online poker died in the United States, Tom turned to greener pastures and got much more involved with the live poker scene. In recent years, he's been a regular feature in super high-stakes games in Macau, where seven-figure pots seem to be a rule rather than an exception.
Dwan has apparently built a very good relationship with Paul Phua, a rich Asian businessman and a poker enthusiast behind the Triton Series. This gave him access to what might be some of the juiciest games on the planet right now.
So, no one can really tell what the Tom Dwan net worth is. Some speculate it to be around $10 million, but I'd say that's just a wild guess. He's likely raking in heaps of money playing in these live games, but it's impossible to say if he's playing on his own dime or he has a staking deal of some kind in place.
All in all, despite the likes of Phil Hellmuth predicting he wouldn't be around in a few years' time, Tom has managed to hold his own, and he's very much around still. Granted, he's not chasing WSOP bracelets and accolades as he seems to prefer cold, hard cash.
What's "durrrr" Been up to Lately?
Tom Dwan isn't the most public person out there. After the Full Tilt fiasco, he pretty much disappeared from the public eye, looking for new opportunities and focusing on restructuring his career.
Lately, however, "durrrr" has been once again active on his Twitter account, sharing glimpses of his poker and other endeavors.
Tom has become quite involved with the Triton Poker Series project, and he's been spending a lot of time in Asia, winning money and learning Chinese. The latter hasn't been going that well, though, as in his own words, he's only managed to learn "numbers and curse words."
Dwan has also made a short appearance on the new season of High Stakes Poker, and it was a great trip down the memory lane for more seasoned poker fans. It was a proper throwback to the "old" days of poker.
It's hard to say what comes next for "durrrr." He's shown that he's the kind of person that knows how to land on his feet even in the most difficult of situations. He's gotten involved with some business undertakings outside of poker as well, so things seem to be going well for Dwan.
Whatever the future brings, we can only hope that we'll get to see more Tom Dwan poker escapades on our TV and computer screens. There may be many great players out there and many yet to come, but few, if any, will ever reach the legendary status held by "durrrr."