Viktor Blom Poker Journey: The Teenager Who Conquered the Poker World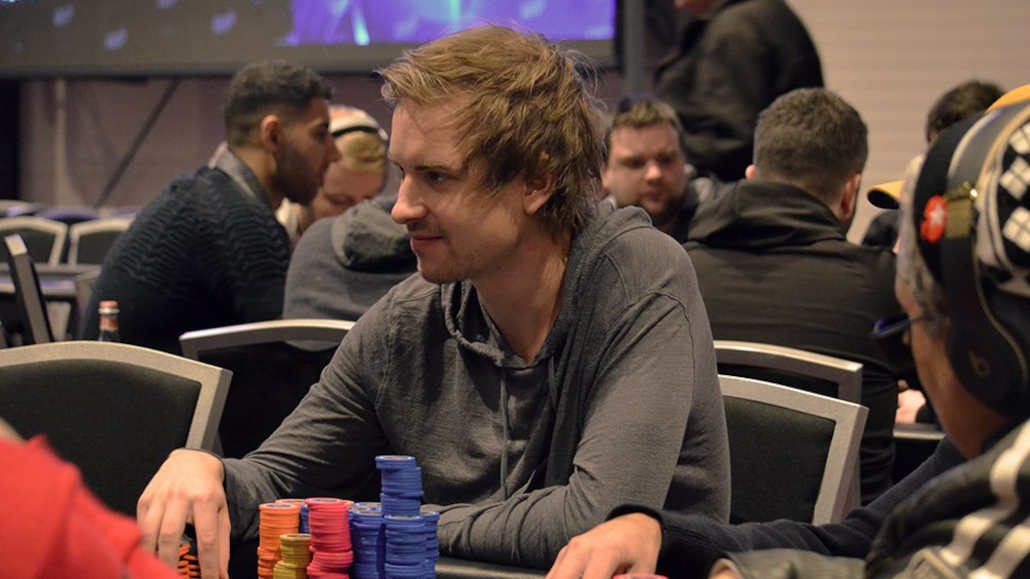 9 minutes
Last Updated: December 25, 2021
Image from paulphuapoker.com
The early 2000s were a booming time in the world of online poker. The online poker industry was bringing in more and more new players from all around the world at an alarming rate.
There was never a time in history that it was easier to make a living playing poker than in the early 2000s, and some players certainly made the best of it.
Instead of having to go to a casino, wait, and play 25 hands an hour one-tabling, they could play much quicker in the comfort of their homes.
Many professional poker players we love and adore now were born during this era.
One such player, who played anonymously under the screen name Isildur1 until 2011, drew a large amount of attention to himself in 2009 when he took part in all ten of the largest pots in online poker history.
This mysterious screen name was attributed to Viktor Blom when PokerStars revealed his identity in 2011.
Ever since then, the young Swedish phenom has been making headlines, winning millions of dollars in the highest stakes games and competing against the very best players in the world.
Viktor Blom Career Highlights
Started playing poker at the age of 15
Built up a $200,000 bankroll in SNGs at 19 years of age
Played the highest stakes online games under the nickname Isildur1
Battled Tom Dwan, Phil Ivey, and Patrik Antonius in epic heads up matches
Won the SCOOP Main Event for over $1,000,000
Took down the $100,000 PokerStars Caribbean Adventure Highroller for $1.2 Million
Won partypoker Millions in Rozvadov for EUR 850,000
Came first three high-stakes online tournaments in 2020
Viktor Blom Career Beginnings
Viktor Blom was born on September 26, 1990, near Gothenburg, Sweden. He has three older siblings, two sisters and one brother Sebastian whom he gets along with well.
He impressed his brother with his smarts at a young age when he learned how to play No-limit Texas Hold'em from Sebastian at just 14.
He enjoyed playing so much that he gathered a group of his friends at school and taught them how to play during their lunch breaks.
When everyone had learned, they would play for $5 buy-ins during these breaks. At one point, Blom had more than twenty-five people regularly playing with him.
By the time his 15th birthday rolled around, Sebastian had decided to help his brother had set up an account on an online poker site.
They played together, and early on, placed fifth at a multi-table tournament, winning them $300, a great success for the two teenagers.
After some time, Viktor's brother set him up with his own account at PartyPoker.com under the username Blom90.
Blom's risk-taking and aggressive personality were born at a young age, as he quickly built his way up to $500 sit-and-go tournaments. Within a few months, he had won over $275,000 playing online poker.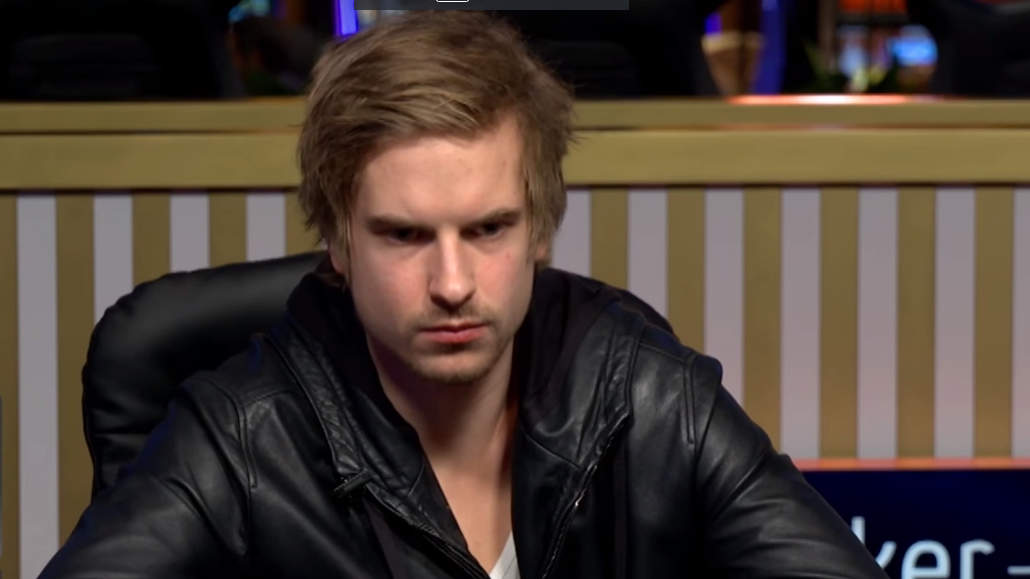 He kept taking these risks by playing at higher and higher stakes. However, he hadn't completely honed in his skills and abilities, and he quickly depleted his entire bankroll.
Devastated, he took about a year away from online poker to focus his time on perfecting the game. Once he came back, he was truly a force to be reckoned with.
Viktor Blom's Professional Poker Career
After his small reprise of a year, Blom returned to his PartyPoker.com account in full force. It took him a mere two days to grow his $2,500 deposit into over $200,000.
Just two weeks later, he had over $1.7 million in profit.
This exponentially rapid success quickly plateaued, however, after only two weeks. Blom left in search of a new website to play on.
When he discovered Full Tilt Poker, he really started to draw the attention of fellow players and make a name for himself.
Although he was still anonymous to players, his username Isildur1 was seen playing against well-known poker professionals like Patrick Antonius and Phil Ivey.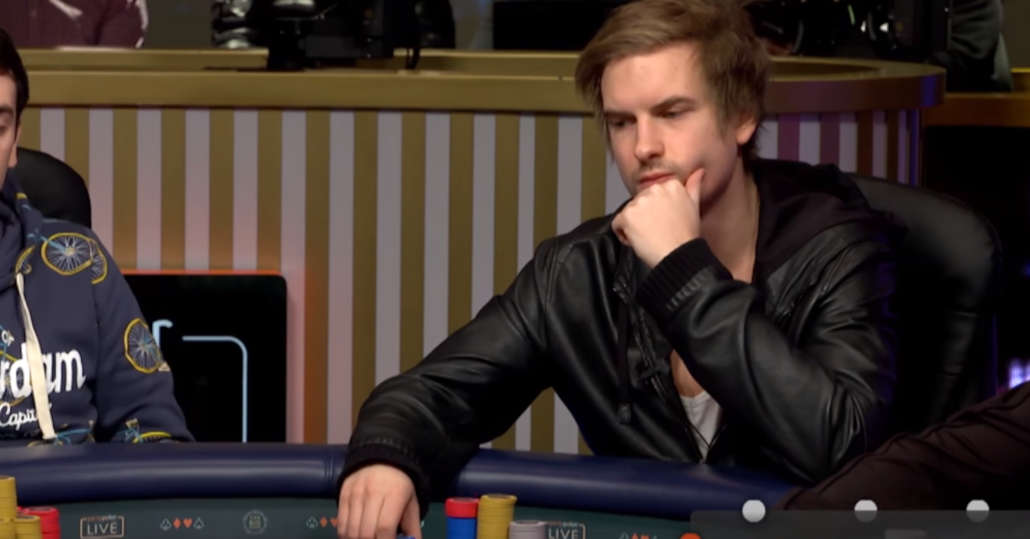 His aggressive strategy was previously unseen in poker, with massive bluffs, constant 3-bets, and overbets implemented into the game, completely confusing most opponents.
In 2008, the Swedish poker star was nominated for rookie of the year in the Scandinavian Poker Awards, still only known under the screen name Isildur1. He refused to show up, however, as he was afraid of leaking his identity.
Being a very high-risk player, Blom would notoriously win and lose millions of dollars in only a few days.
With a profit of $1 million on Full Tilt Poker, he waited at six heads-up $500/$1,000 No-Limit Hold'em tables for any challenger willing to play for such stakes.
Tom Dawn was the first to take him up on this challenge, a player who was then viewed as one of the top online heads-up players.
They played six tables simultaneously, with over $1 million in play, in a match that lasted a week.
At the end of this week, Blom had gone on the largest run in the history of online poker, taking $4 million off Dwan's hands.
Blom then challenged one of the best all-around poker players in the world, Phil Ivey, to play at three heads-up $500/$1000 No-Limit Hold'em tables.
After a week of playing, Viktor lost a whopping $3.2 million dollars. He humbly accepted his defeat in a later interview, saying that Ivey was the most challenging opponent he had ever played.
Patrik Antonius challenged Blom to a heads-up Pot Limit Omaha match, a game which he wasn't very experienced in. This led to Isildur1 losing a jaw-dropping $3 million to Antonius after a single day of playing.
It was the greatest single-day gain and loss at the time, a record that would not last long.
If you were to search the biggest online poker pots of all time, Viktor Blom is in almost all of the top ten – showing how gutsy of a player he was. Yet that trait he had didn't always help his career, and oftentimes it left him with nothing.
Brian Hastings Puts a Stop to Blom's Run
In 2009, during one of the most intense games recorded in poker history, Brain Hastings stepped into the fray and played over 2,000 hands of PLO with Blom.
Prior to this challenge, Blom had non-stop action surrounding his career, as he was playing legends of the game and recording giant wins and losses.
During the course of that one day, however, Isildur1 lost a staggering $4.18 million to Brian Hastings, who was in the middle of studying for his finals at Cornell University.
This was the largest loss in all of online poker history.
It was later discovered that Hastings and several other players had shared information that leaked Blom's techniques and strategies, admitting he had a bit of an edge during the game.
The internet exploded with accusations of collusion and cheating, so much so that Brian Townsend, the man that helped Hastings, lost his Full Tilt 'Red Pro' status for 30 days as a consequence of admitting that he'd purchased 30,000 poker hands from PokerTableRatings.com.
Shortly after this fiasco, Blom started working with the online poker site PokerStars and finally unmasked his true identity to the public.
He was just 19 years old when he took the poker world by storm. However, his gutsy and rash decisions left his bankroll seemingly decimated after this big loss.
The Swede dropped the stakes and was no longer challenging players all the time.
On one occasion, Tony G said that this crazy era of Blom's playing really showed his heart and commitment to the game.
Although this was his first major defeat, he never let it wipe him off the poker grid forever.
In 2010, Blom often challenged anyone willing to play on PokerStars against him at a four-table of heads-up cash game NLH and PLO "Superstar Showdown" challenge at stakes no lower than $50/$100.
The partnership didn't last for too long, though, as in 2012, he announced that he would no longer be a member of Team Pokerstars Pro.
In 2012, Blom won a SCOOP NLH event, taking home $247,200. The very next year, he took down the SCOOP Main Event with a $10,300 buy-in for over $1 million.
Viktor Blom's Live Tournament Record
After revealing his identity, the Swede was able to attend live tournaments and had quite a few impressive wins on the live circuit as well.
In 2012 he played at his second live tournament, the PokerStars Caribbean Adventure, and placed first, winning $1,254,400.
2015 was another great year for Blom, as he continued playing online at Full Tilt and PokerStars, and he ended the year $1.75 million in the black.
In 2018, Blom placed first at the partypoker LIVE – partypoker MILLIONS in Germany, winning $1,048,153. In 2020 he was very active in the Poker Masters Online Pot-Limit Omaha Series.
To this day, Blom is still quite active in the poker world and partakes in both online and live tournaments.
However, since online poker is no longer what it once was, where small-town heroes could ship massive six and occasional seven-figure pots, Blom hasn't necessarily made poker headlines in recent years.
Thanks for all the support I`ve received winning the Party Poker Millions Germany Main Event!! pic.twitter.com/vRoR3XkTBu

— Viktor Blom (@ViktorBlom) February 22, 2018
Viktor Blom's Net Worth
There is no doubt that Viktor has been able to maintain a high standard of living, as he has won a series of online and live tournaments since stepping into the poker scene more than ten years ago.
His sponsorship deals with Full Tilt definitely earned him a huge profit of at least six figures a year. However, Viktor Blom's net worth remains largely unknown due to his aggressive approach that very much involves dramatic and rapid wins and losses throughout his career.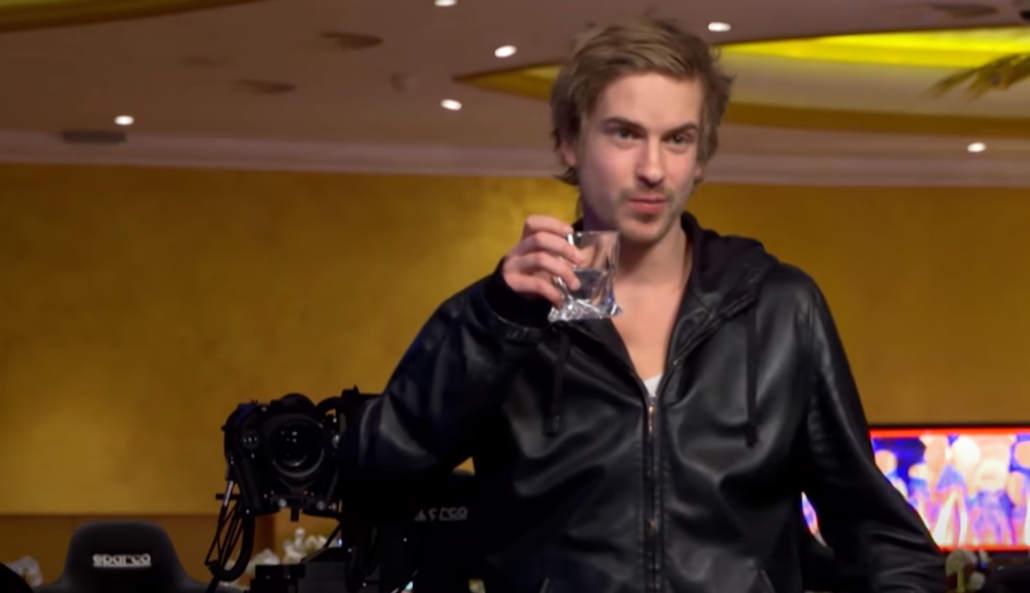 Although mostly an online poker player, he has managed to acquire total live tournament earnings of $2,942,062, with his best live cash being $1,254,400 at the 2012 PokerStars Caribbean Adventure – his second ever live tournament.
Taking all these factors into consideration, we can safely assume that Viktor Blom's net worth is currently around $4 million.
As of 2021, he is ranked #46 on the HighstakesDB list of biggest poker winners, which shows the most successful high stakes poker players from the Full Tilt and Pokerstars rooms.
What Has Viktor Blom Been up to Today?
Blom has been a very private person throughout his entire poker career, as we can see by the fact that he even hid his real name for as long as he could get away with it.
He has both a Twitter and Instagram account with a decent following, yet he hasn't been very active on either site for about nine months.
Blom has admitted that staying in London as a twenty-one-year-old with a large amount of disposable money might have led him to party too much. This may be the reason he now lives in a little town in Sweden, far away from major distractions.
Not too much is known about Viktor Blom aside from the little info we got from a handful of his own interviews and those with his fellow players.
Many of them agree that Blom is a friendly and vibrant person who enjoys both poker and partying hard. Those who know him privately agree that he has a great sense of humor and an appealing personality.
Even today, the poker world buzzes with excitement when news goes around that Blom will make an appearance at the felt.
For all we know, he could very well be playing in online tournaments or cash games under a different user name to hide his identity once again.
Although he isn't as active as he was in his younger days, for many, Isildur1 will always remain a hero in the poker world. It's nice to see that the young Swede has continued playing despite taking some hard blows to his bankroll throughout his career.