Alan Keating Poker Journey: Birth of a Poker Legend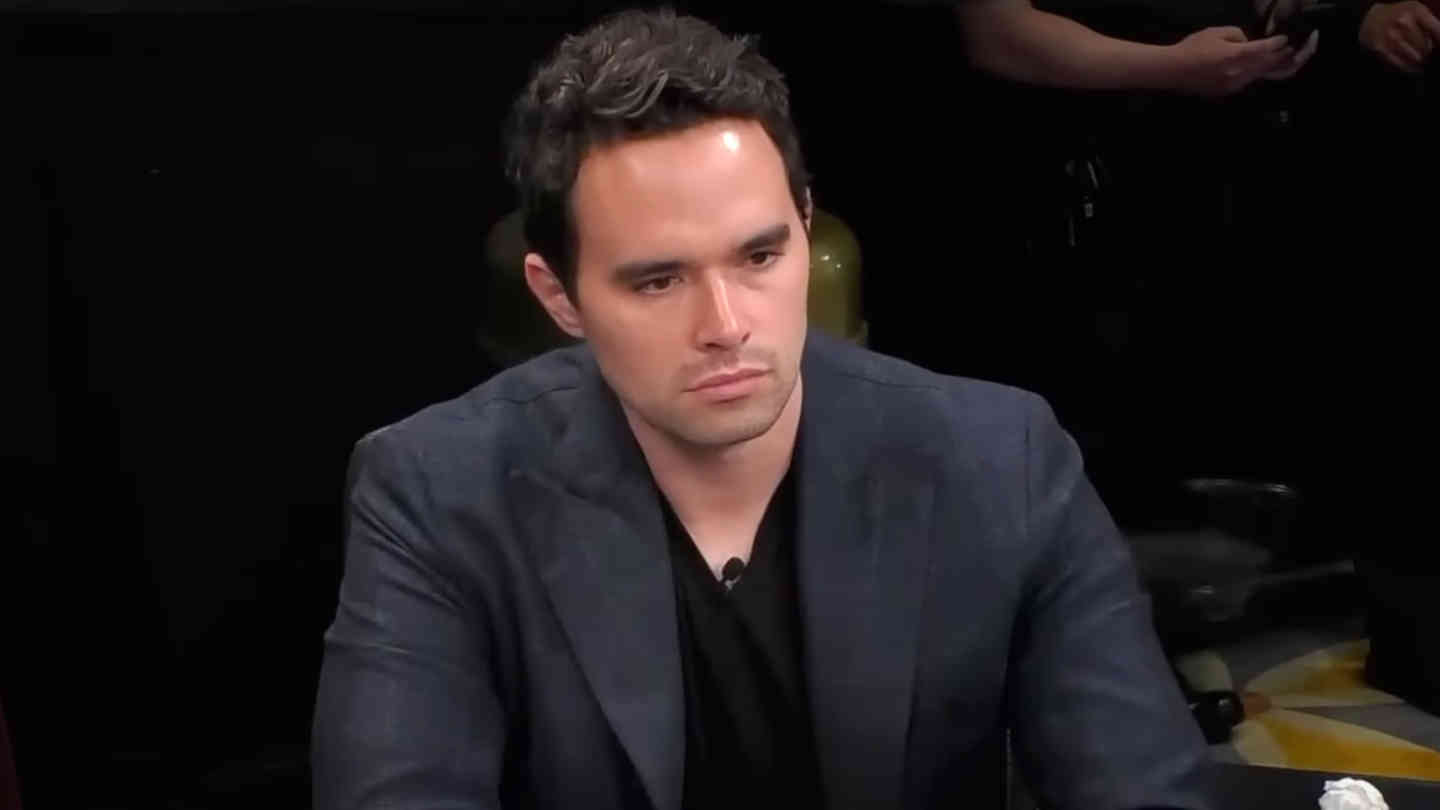 Televised poker has created quite a few unique and memorable characters over the years, but few have captured the imagination of fans as much as Alan Keating.
The mysterious high stakes poker player came onto the scene somewhat abruptly, and quickly started gaining notoriety for playing some of the biggest pots with some of the wildest poker hands of anyone in the games.
Despite suffering massive losses at times, Alan Keating has been able to maintain his composure at all times, and has been one of the most polite and courteous players in any lineup he has played in.
Yet, despite all the million-dollar pots he's played on TV and the short interviews he's given, little is known about Alan Keating outside of poker.
If you are wondering who is Alan Keating, where did he come from, and how did he amass his wealth, keep reading as I try to delve into some of the mysteries and discover more about one of the most popular players in the high stakes cash games these days.
Alan Keating Poker Career Highlights:
Posted several deep runs in WSOP events
Well-known figure in the private cash game scene
Played some of the biggest pots in TV poker history
Regularly posts million dollar swings
Friends with billionaire playboy Dan Bilzerian
Leads a private personal life
Who Is Alan Keating?
If you have been sitting at home and watching the streams, all the while wondering who is Alan Keating, you were not alone.
In fact, most poker fans have very little idea about who Alan Keating is, where he comes from, or how he made it into the world of high stakes poker.
The truth is that no one really knows things like where or when Alan Keating was born, as the player prefers to maintain his personal life a tightly kept secret.
However, Alan's own Instagram account offered some insight into his past, as he has posted numerous pictures and videos with none other than Dan Bilzerian and his entourage, dating as far back as ten years ago.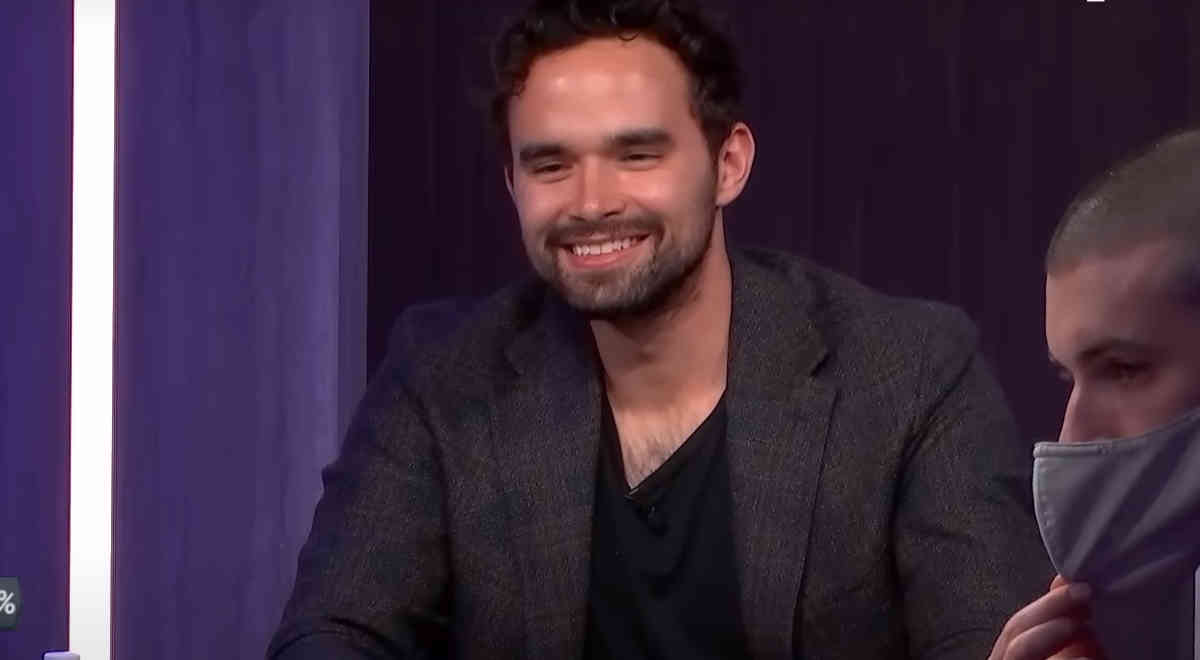 While the exact origin of Alan Keating's wealth is not known, he has mentioned on multiple occasions, including a recent one on Twitter Spaces, that he has money invested in numerous companies that have done well for him over the years.
When it comes to personal life, little is known about Alan's relationships, but his good looks, deep pockets, and kind demeanor seem to be working for him with the ladies as well.
Apart from what Keating posts on his social channels, little is known about his personal life, and he seems to prefer it that way. He has yet to give a full interview to any of the poker media, despite many asking for such a thing repeatedly.
Serious question – I've been considering starting a YouTube channel to share myself with y'all – but what would YOU like me to share?

— Mister_Keating (@Mister_Keating) December 17, 2022
Alan Keating's Professional Poker Career
When it comes to his poker career, Alan Keating is a man of mystery as well. While he is not a poker pro in a way you might imagine, he does seem to spend a massive amount of time playing the game.
Over the years, Alan has been seen playing poker tournaments, mid stakes cash games, and some of the highest stakes cash games in the world in recent years.
According to some sources, Alan Keating's poker career started before he was rich, back in early 2000s, as he started playing online poker and fell in love with the game.
First-ever records of Alan's poker play come from 2007, when he recorded his first live tournament cash in a $1,500 WSOP event, cashing for just over $3k.
That same year, Alan also cashed in the WSOP Main Event, as he ran deep and came 102nd, cashing for nearly $60k, but being left with the disappointment of not making the final table of the biggest poker tournament of the year.
Between 2007 and 2013, Alan managed to amass quite a few tournament cashes, most of them coming from WSOP events, including back-to-back Main Event cashes in 2010 and 2011.
That said, Keating has been mostly avoiding tournament play in recent years. His main focus has been on cash games, most of them in private locations and with other high rollers.
For that reason, not too much is known about the exact lineups Keating plays in or the numbers in play, but reports and rumors about Alan's cash game appearances have been circling for years.
Alan Keating in Cash Games
It is not known exactly when, but there was a point in Alan Keating's poker career when he turned his attention completely away from tournaments and towards cash games.
Since 2013, he has played very few tournaments, and given his love for poker, it is hard to believe that he was not playing cash games in the meantime.
It is around that same time that he seemingly became friends with Dan Bilzerian, one of the biggest private cash game players in the world, who has repeatedly claimed poker as the main source of his wealth.
Whether the two met in home poker games, or Bilzerian got Keating into the private games, remains a mystery, but it is more than clear that the two have shared a poker table more than once.
Here's what @Mister_Keating had to say after winning a $1.2 million pot & booking his first ever HCL win — for over $500K pic.twitter.com/T3TlCZS2Ze

— Hustler Casino Live (@HCLPokerShow) December 16, 2022
In fact, Keating has posted a number of pictures of the two playing in same poker cash games over the years, with some seemingly massive stakes in action.
If reports are to be believed, Alan has been one of the main features of numerous private games with millions of dollars at the tables, many of those coming from his own pocket.
The rumors were circling for a long time, but poker fans were left wondering about Alan Keating until recently, when he finally made some appearances on televised poker games, and we were not disappointed.
Alan Keating in TV Poker Games
Over the years, we were able to see Alan Keating make an occasional appearance in TV games, but it was not until April 2022 that we could get a full insight into the mind of this mysterious poker player.
It was around that time that Alan made his first appearances on Hustler Casino Live, the most popular live-streamed poker show in the world.
In his second appearance ever, Keating played in a game that included a number of popular Twitch and YouTube personalities, including the likes of MrBeast and Alexandra Botez, as well as WSOP champion Phil Hellmuth.
In that lineup, Keating played one of the wildest games we have seen on TV, and lost a whopping $1,132,700 over the course of the night, more than any other player in the game.
Alan Keating kept playing on HCL semi-regularly, and made an appearance on the show's first-ever Million Dollar Game as well, losing another $679,000 in that one.
In total, Keating has played on HCL nine times to date, and has lost nearly $2.5 million, booking only a single winning session, making him the biggest loser on the show's history thus far.
Alan Keating made his High Stakes Poker debut during Season 10, playing with the likes of Jean Robert Bellande, Stanley Tang, and Eric Hicks.
On that show, Keating didn't fare much better, as he lost hundreds of thousands over the course of a few episodes, and managed to misread his cards in a fairly big pot against Jeremy Stein.
While Alan is rumored to have won some big sums off-stream, and he has played some of the biggest pots in HCL history, his recorded resume has been fairly unimpressive thus far.
I expect Keating to make more appearances on big poker shows in the near future, and hopefully manage to win back some of his losses the same way he incurred them, by playing one of the loosest playing styles known to man.
Alan Keating Net Worth
Poker pros are a secretive bunch, and few keep their internal affairs to themselves as well as Alan Keating, who always make sure to keep his private life away from the spotlight.
One thing that is perfectly clear is that Keating is dirty rich, and even the millions in losses that he's incurred on televised games have not seemed to bother him too much.
In fact, Alan keeps coming back for more action whenever he's called upon, and usually brings more cash to the table than anyone else.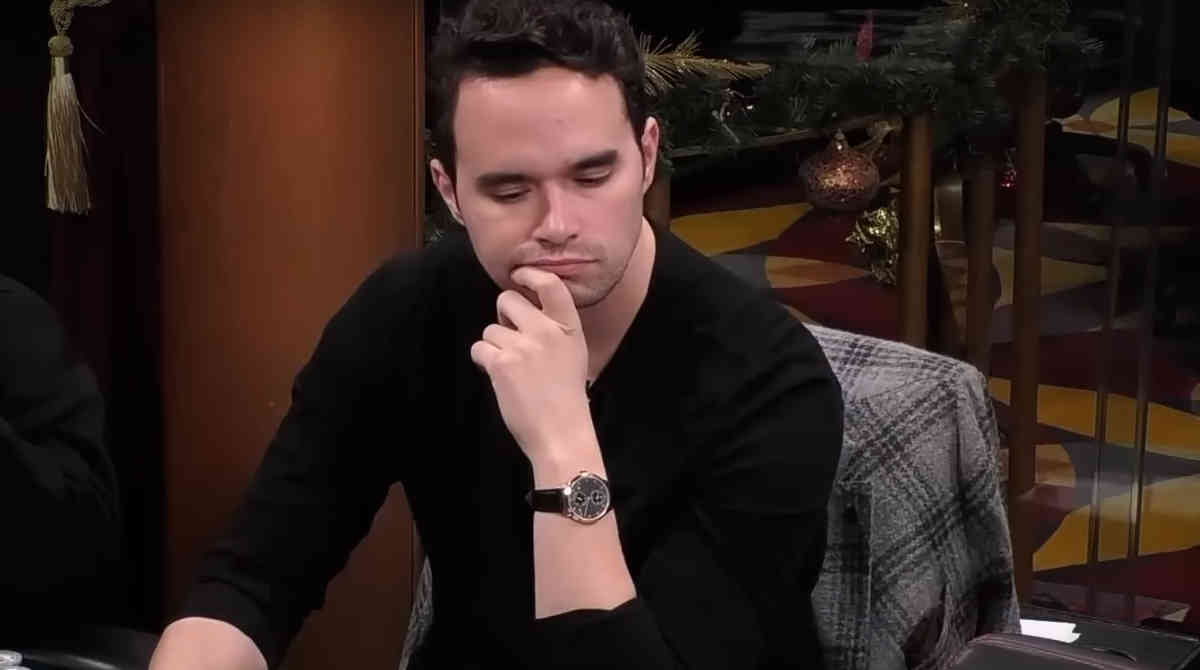 By his own admission, the man has investments in multiple successful businesses, and while it's impossible to know for sure, it would seem that poker is not the primary source of his income.
Stories of Keating's massive wins in private cash games with his billionaire friends are epic, although the exact numbers were never shared.
Based on all available information, I would venture a guess that Alan Keating net worth, with all his investments and assets, is well over $50,000,000, and could even be higher than that.
Keating is clearly a very intelligent individual who is not risk-averse, and coupled with his friendships and current capital, his wealth seems destined to keep going up.
Where is Alan Keating Today?
Unlike many other poker pros who post on their social media daily and are very vocal, Alan Keating likes to let the poker chips do the talking, while saying as little as possible in the process.
Keating is not a shy individual, but does like to remain somewhat private, so his dealings are not as public as many of his fans would probably like them to be.
In recent months, Alan has mostly posted about his appearances on Hustler Casino Live, while also putting up a picture of himself and Aussie Matt, another wild cash game player, from Las Vegas' Aria poker room.
No free pots, Australian Matt. @ARIAPoker pic.twitter.com/02c9kCyeog

— Mister_Keating (@Mister_Keating) June 2, 2023
What exactly Alan is doing today is not public knowledge, but what I can tell you for sure is that you are likely to see him involved in more big cash game action very soon.
In fact, Alan Keating seems to be here to stay for the long run, as he currently ranks as one of the most popular poker players in the world. His popularity seems to grow as he steps out of the spotlight for a few months and comes back into it yet again.
Expect to see much more of Alan Keating and his incredible poker playing style, and some more record-breaking pots and eye watering action for many years to come.