Robbi Jade Lew Poker Journey – Blatant Cheater or Hidden Poker Genius?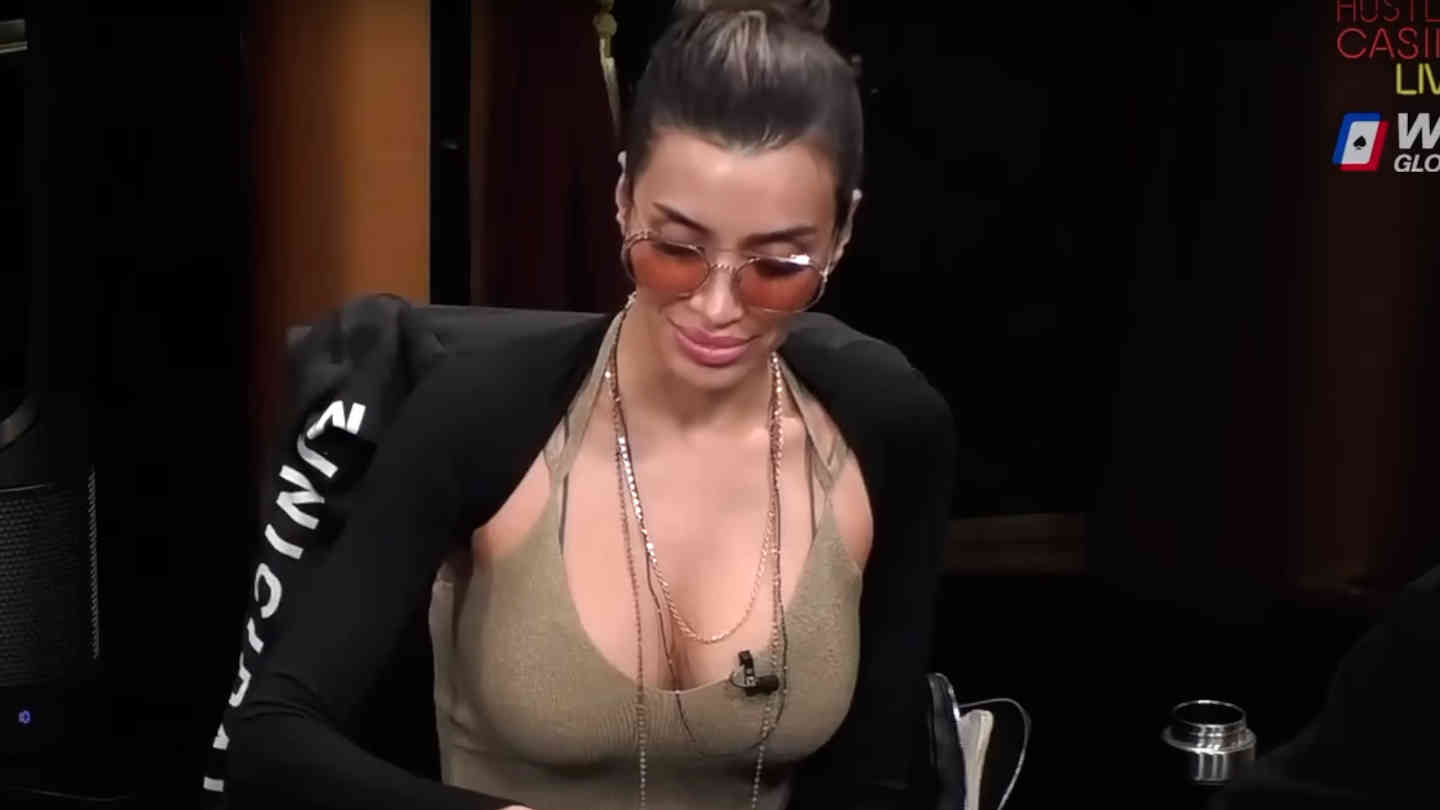 The poker world has been changing rapidly over the last few years, and the influx of a new brand of poker celebrities from the Los Angeles area has been apparent.
Robbi Jade Lew falls into this category, as her rise to poker fame was abrupt and similar to what you would see on an average reality TV show that California celebrities are often so famous for.
A semi-professional player of sorts, Robbi became instantly famous in the poker community following a big confrontation she had with poker pro Garrett Adelstein on the popular Hustler Casino Live stream in the fall of 2022.
Being accused of cheating by one of the best in the world, Robbi quickly became the center of attention of the poker world and one of the most intriguing players out there.
Today, I take a look at Robbi Jade Lew's life, poker career, and the big incident in question, all in the hopes of finding out who is Robbi Jade Lew and whether she is worth the attention she has been getting from the poker community.
Robbi Jade Lew Poker Highlights
Worked as a bio-pharmaceutical executive
Started playing poker around 2020
Made a deep run in the 2022 WSOP Main Event
Recorded a number of other WSOP and WPT cashes
Appeared on HCL, Live at the Bike, and Poker at the Lodge
Famous for making a crazy call with J-high against Garret Adelstein
Accused of cheating, but no evidence ever came to light
Married to a successful California lawyer
Who Is Robbi Jade Lew?
Not much is known about Robbi Jade Lew in terms of personal history, where she was raised, or how exactly she came to become who she is today.
According to sources, and Robbi's own website, she used to work as a bio-pharmaceutical executive for Bayer before taking on a career in poker.
Robbi is married to a successful California lawyer Charles Lew, who is a partner and co-owner of the Lew Firm, a successful law firm in the Golden State, as well as a number of other successful businesses such as bars and restaurants.
Yet, apart from her marriage and her poker endeavors, Robbi has been pretty good at maintaining the mystery, similarly to other novel poker celebrities such as Nik Airball, who come from the same world of private LA poker games.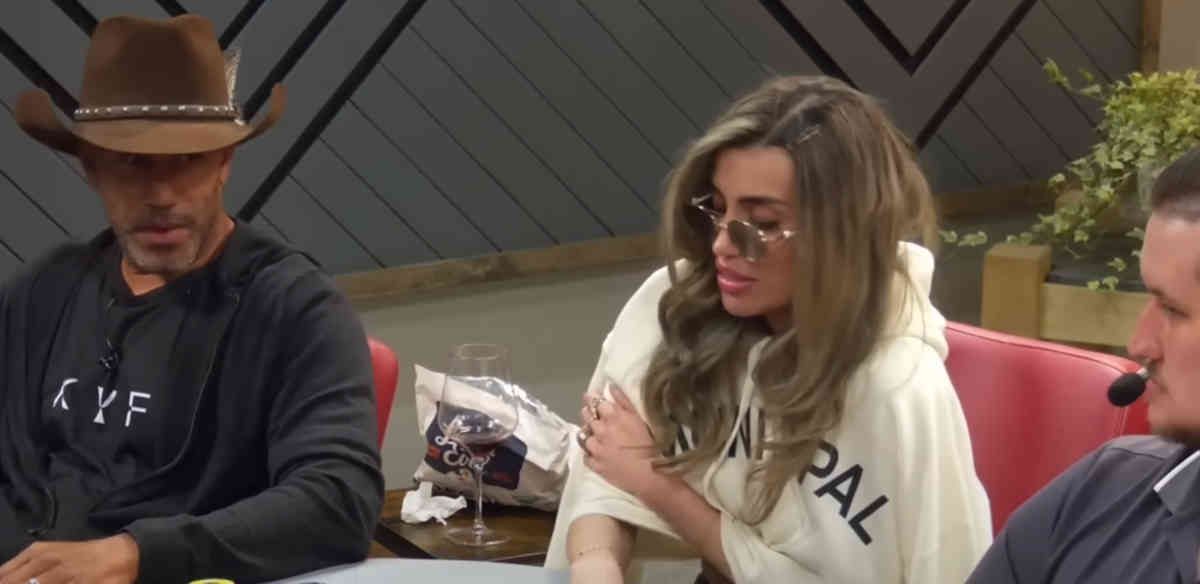 With over 25,000 followers on her Instagram profile and a fairly active Twitter account, Robbi Jade Lew has turned into somewhat of a social media celebrity, especially following her famous HCL incident.
Yet, what you probably care about the most is Robbi's poker career, so let's take a closer look at that and who Robbi Jade Lew actually is in terms of the game we all love so much.
Robbi Jade Lew's Professional Poker Career
Speaking of Robbi Jade Lew's poker career, it is important to note that Robbi is certainly not a poker professional in the full sense of the term, and she is still better classified as a recreational player/businesswoman, than a poker pro.
Her first official poker results only date back to October 2021, when she entered and cashed a handful of WSOP and Rio Deepstack events during the belated World Series of Poker that year.
While the majority of her cashes that year were in smaller buy-in events, she came back in 2022 and recorded a few notable results, including ITM finishes in a $5k 6-Max event and the $10k Main Event, where she finished 1276th.
A handful of small cashes and an appearance in the Carribean for the PCA and PSPC were of note between the two Series, before Robbi made the trip to Vegas once more.
This summer, Lew has been spotted playing quite a few events, recording a VLOG of sorts, and posting quite a few of her hands on her Twitter account.
In fact, Robbi has been selling her action at 0.95 markdown for her fans to get a sweat and a slight freeroll, but has not had major success thus far.
This JUST IN! 🥁

"I've got 95 problems, but markup isn't one." @WSOP is around the corner! 👀
For all my supporters, I'm looking to give you MORE back for your 💵 with .95 markDOWN so you gain even more from my wins 🙌🏼🏆@pokerstakecom @JoshuaArieh

Who's in for a good… pic.twitter.com/B7wOc61NuC

— Robbi Jade Lew (@RobbiJadeLew) May 23, 2023
With four WSOP cashes in 2023 and a handful of cashes in various Vegas side events, it could be said that Robbi is taking steps in the right direction to improve her standing as a poker pro.
To that effect, she hired the services of poker coach Faraz Jaka, a successful tournament poker player in his own right, who has tried to improve both her poker and her mental game with his coaching.
A total of $116,000 in tournament cashes to date is probably not enough to cover all the buy-ins she's ponied up to play tournaments thus far, but a big break might be right around the corner for Robbi.
Robbi Jade Lew in Private Poker Cash Games
While Robbi has certainly played her fair share of poker tournaments, she has been spotted playing cash games quite a bit more often.
A couple of years back, Robbi was playing significantly lower stakes, but has abruptly graduated to playing high stakes poker, much of it on live streamed games such as Hustler Casino Live.
Robbi has made appearances on HCL, Live at the Bike, and Poker at the Lodge, to name just a few, and her play has not gone unnoted.
Always making sure to show up with style and glamour, Robbi's looks have not matched her play, as she has repeatedly made mistakes that have made quite a few poker fans chuckle while watching.
Yet, Robbi was successful in falling in with a group of rich and successful players in the private games, and has come back with more and more money to put on the table as time went by.
According to TrackingPoker.com, Robbi has won about $250,000 on HCL streams, but that number likely accounts for the quarter million pot she won against Garret Adelstein, whose money she returned after the hand.
While it is impossible to tell whether Robbi is a winner or a loser in live poker games beyond a shadow of a doubt, her unusual and often erratic playing style is likely not to be very profitable in the kinds of lineups she has been up against.
More recently, she has made appearances at Doug Polk's poker club "The Lodge" as well, and has played against a number of people who still believe she cheated at Hustler, including the "Supreme Leader" himself.
The Infamous J4 Incident with Garret Adelstein
The biggest moment of Robbi Jade Lew's poker career came in a very bizarre Hustler Casino Live hand played in late 2022, which saw her make one of the most unlikely calls ever seen in the history of televised poker.
The hand started quite normally, with Garret opening to $3k with 8♣7♣, and Robbi, as she often did, defending her straddle with J♣4♥.
When the flop came 10♥10♣9♣, Garret fired out a $2.5k c-bet, which Robbi called out of position with nothing but backdoors.
Robbi checked the 3♥ turn, Garret fired a $10k bet, to which she responded with a raise to $20k, and Adelstein fairly quickly went all-in for $129,000, putting her to the test for $100k.
Robbi tanked no more than 20 seconds before making the call with nothing but Jack high, a hand that can't beat most bluffs and has basically no equity against any type of a value hand.
The pair decided to run it twice before the cards were turned over, and Robbi's hand ended up holding on both rivers, but this is when the drama started.
After seeing her hand, the experienced pro he is, Garret immediately noticed that something was not right and expressed his concerns, without mentioning cheating right away.
However, in the minutes to come, Garret accused Robbi of cheating him, decided to bring the HCL staff into it, and went away from the cameras to discuss the incident with Lew.
Quite interestingly, Robbi decided to return the chips she had won to Adelstein, which there was little incentive to do if she was in the right.
The hand turned into a massive drama, with some of the biggest poker media personalities getting involved and almost unanimously agreeing that Lew must have cheated in some way.
An independent investigation into the incident found no evidence of cheating, but we will never know for sure what happened on the day that saw Garret take a long break away from poker.
Today, The J4 hand is often referred to by players as "The Robbi," and all parties have gone on with their lives, although the stain of potential cheating will loom over Lew's career for quite some time to come.
Robbi Jade Lew Fake-Releases a Book "If I Did It"
On April 1,2023, Robbi Jade Lew posted about the release of her new book titled "If I Did It," matching the name of the famous O.J. Simpson book which described a hypothetical scenario of how he could have gone about the murders he was eventually acquitted of.
Of course, the release was only an April Fool's joke by Lew, but actually tricked quite a few poker fans into believing such a book was actually in the market.
It's finally herrrrre! 📖 https://t.co/CYgUtKZAWU

— Robbi Jade Lew (@RobbiJadeLew) April 1, 2023
In an interview done with PokerNews, Robbi discussed "the book," but reiterated that she did not cheat and that she believes the investigation into the incident provided enough proof.
As a poker fan, I would have loved reading such a book, but it appears that the truth of what happened that day will never come out.
Robbi has only ever vaguely described why she made the call she did and how she could have possibly committed $100k in real money with absolutely no equity in the hand.
Robbi Jade Lew Net Worth
This brings us to another fun part, as we discuss Robbi Jade Lew net worth and her finances, which have been quite an abstract concept to this day.
The exact origin of Robbi's poker bankroll has always been a mystery, with some speculating that her friends might be backing her, and others assuming it is her husband's money she is putting on the table.
Of course, it would not be crazy to think that Robbi had money of her own to play with, but she has never shown any evidence of working a job that could provide her with the kind of money she has been seen playing for.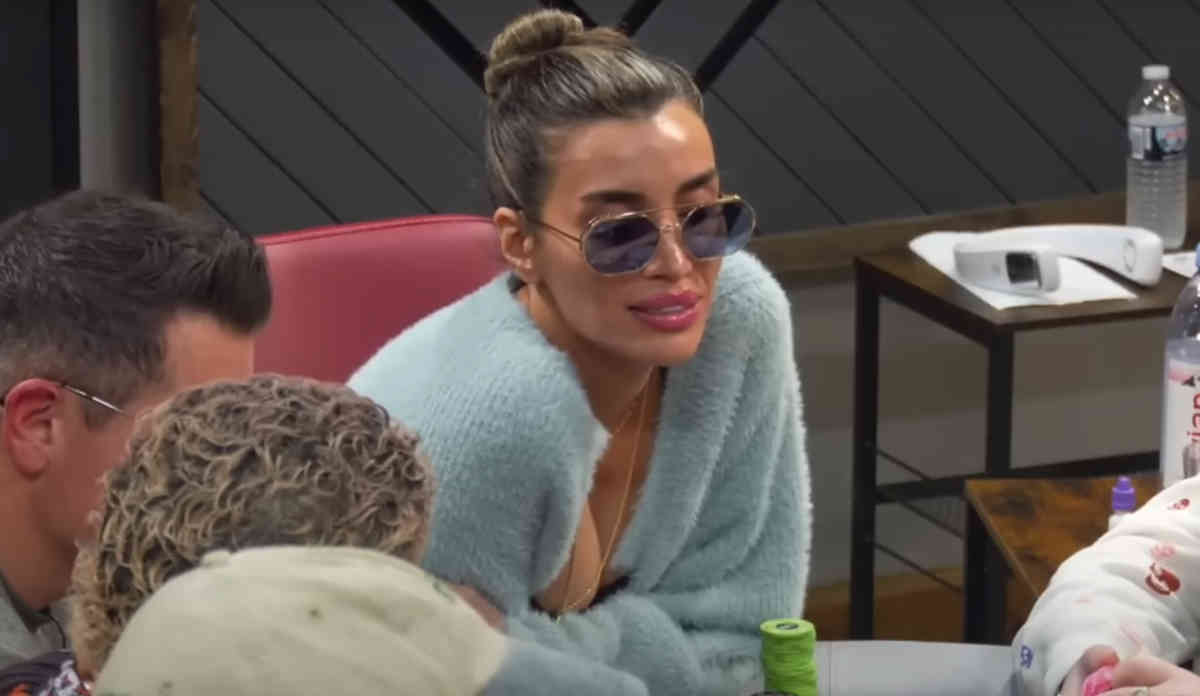 What we do know is that Robbi's husband is quite a successful lawyer, and that she lives a life of luxury, one way or another.
According to some sources, Robbi Jade Lew net worth stands at about $1,000,000, and I will venture a guess that this number could be quite close to reality.
Of course, she shares in her family's wealth as well, so it is hard to tell how much money Robbi might have at her disposal and exactly how she is "allowed" to use it.
Where is Robbi Jade Lew Today?
At the time of writing this, Robbi Jade Lew is in Las Vegas, playing poker tournaments of all sorts, and looking for her first major tournament finish.
Robbi has been posting about her poker journey quite a bit on her Twitter account, and has managed several cashes this summer, but failed to make a final table as of yet.
Not all posts are large chipstacks, Day 2 bagging, or the unfortunate bad beat stories no one cares to hear me complain about ….. Some are just unfortunate outcomes 🙅🏻‍♀️ (for the sake of remaining "positive" I will refrain from calling today an epic fail 🙃)…

Facts: Some days… pic.twitter.com/LwIyRsrX3D

— Robbi Jade Lew (@RobbiJadeLew) July 18, 2023
Outside of poker, Robbi continues to live a life of glamour and fortune, traveling the world with her husband and her friends, and living it up the way rich people in LA know how to.
You can follow Robbi on her Instagram and Twitter accounts for a more in-depth account of her activities and keep up to date with this controversial but rising figure in the poker world.