Garrett Adelstein Poker Journey: From Survivor Failure to the Top of the Poker World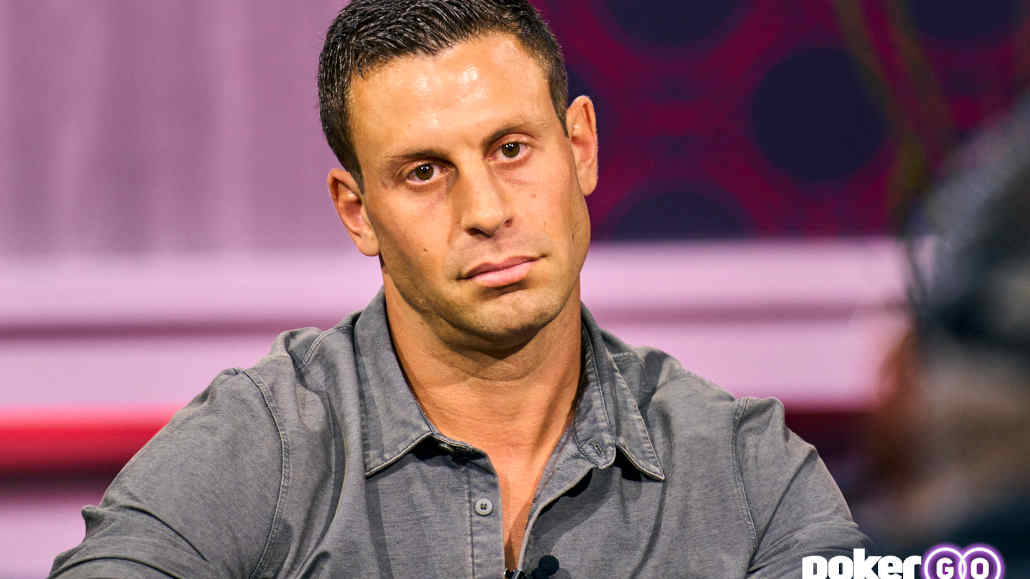 Born in 1986 in Arizona, Garrett Adelstein has grown into one of the most prolific high-stakes cash game players of our time, thriving in the live cash game environment.
While Garrett's current success at the poker tables is widely known and recognized, it wasn't always smooth sailing for the young player who grew up playing online cash games only to have it all stripped away by Black Friday.
Garrett managed to transition into the world of live poker and dominate it after years of struggling with depression and working to improve himself as a poker player and a human being.
Recently married and extremely successful in many different areas, Garrett has come a long way and made himself into a true poker celebrity.
But you may be wondering just how he got to where he is today.
This Garrett Adelstein poker bio will tell you all about it as I delve deep into the player's history in poker and before it and explore all the things that made him into the amazing fixture of the poker world that he is today.
Garrett Adelstein Poker Career Highlights
Started playing poker during his college years
Graduated college Suma Cum Laude and with Honors
Participated in the 28th season of Survivor
One of the biggest winners in high-stakes cash games
A regular on Hustler Casino Live and Live at the Bike
Played on Season 9 of High Stakes Poker
Garrett Adelstein Early Life and Career
Garrett Adelstein was born on May 16, 1986, in Tuscon, Arizona, and grew up in his home state, where he attended high school and college.
He excelled in academic life, managing to become the valedictorian in his high school from a class of more than 500 students.
He attended the University of Arizona in Tuscon and graduated Summa Cum Laude with Honors with degrees in Marketing and Entrepreneurship.
By the time he had finished college in 2008, he was already an avid poker player, and most of his play was happening online, with heads-up No-Limit Hold'em being his game of choice.
As years went by, Garrett got better and better at poker and his dedication to becoming the best he could be propelled him to the very top.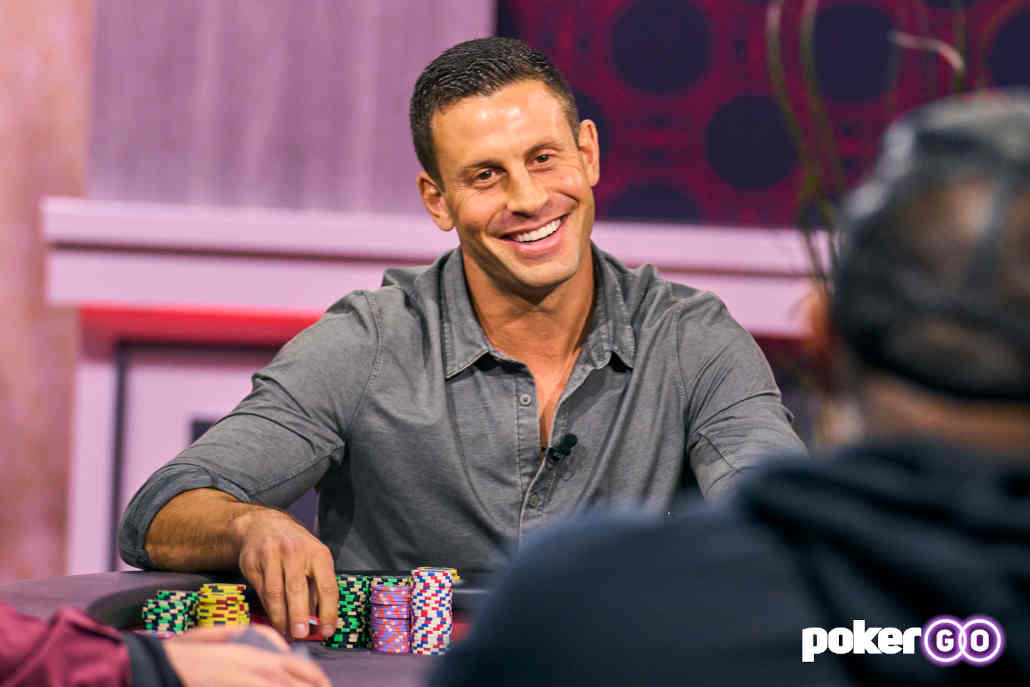 Player images courtesy of PokerGO
In 2011, a lot changed, as Black Friday made online poker illegal in America and major online poker sites withdrew from the market.
Garrett had to look for alternatives and realized that live poker could be the next step in his career, which turned out to be a great decision.
Garrett started playing live cash games and was quickly realizing that he was a lot better than most live poker players across all stakes.
In 2013, he entered the popular reality show Survivor and was part of "Team Brains" but unfortunately ended up being the second player voted off the show by the viewers.
In multiple interviews, Garrett discussed how he suffered from depression during the period after leaving Survivor, as well as all the mental and physical preparation it took to get into the show.
In the end, Adelstein bounced back very well and managed to find himself and prove to the world he was one of the best poker players of his generation.
Garrett Adelstein's Professional Poker Career
Garrett Adelstein's poker career started around the time he turned 18, and by 2005 he was already a well-known name in the online poker circles.
Over the years, Garrett has had very few appearances on the tournament circuit, only cashing in a handful of WSOP events and one PCA event in 2008.
It was this PokerStars Caribbean Adventure ITM finish that was Garrett's first recorded tournament result, as he turned the $8,000 buyin into just over $48,000.
Adelstein also managed to cash the WSOP Main Event in 2010 and 2016, coming relatively close to the big payouts but falling just short, busting out in 222nd and 143rd respectively for a combined $97,000.
The 25th place in the 2011 $5,000 NLH Triple Chance event at the WSOP was the closest he came to winning a bracelet in his career, but this was never one of his top priorities anyway.
Instead, Garrett's focus was always on cash games, and this is the one area where he truly excels. After Black Friday, he turned his focus toward live cash games and made an incredible career out of it.
Cash game players are generally a bit more mysterious than tournament ones as their results are not officially tracked, but Garrett's results are probably more public than most others.
This is due to the fact that he's been playing on many live streamed games such as Live at the Bike and Hustler Casino Live in recent years, where he has had some incredible success.
Of all the players playing in streamed games, Adelstein is generally considered to be the most feared one, and there is plenty of reason for that.
One of the traits of his game is that he always buys in very deep and usually covers the rest of the table. Thus, everyone at the table is in danger for all their chips every time they enter a pot with him.
Garrett is not afraid to run big bluffs for hundreds of thousands of dollars, and we have seen quite a few, both successful and unsuccessful ones, over the years.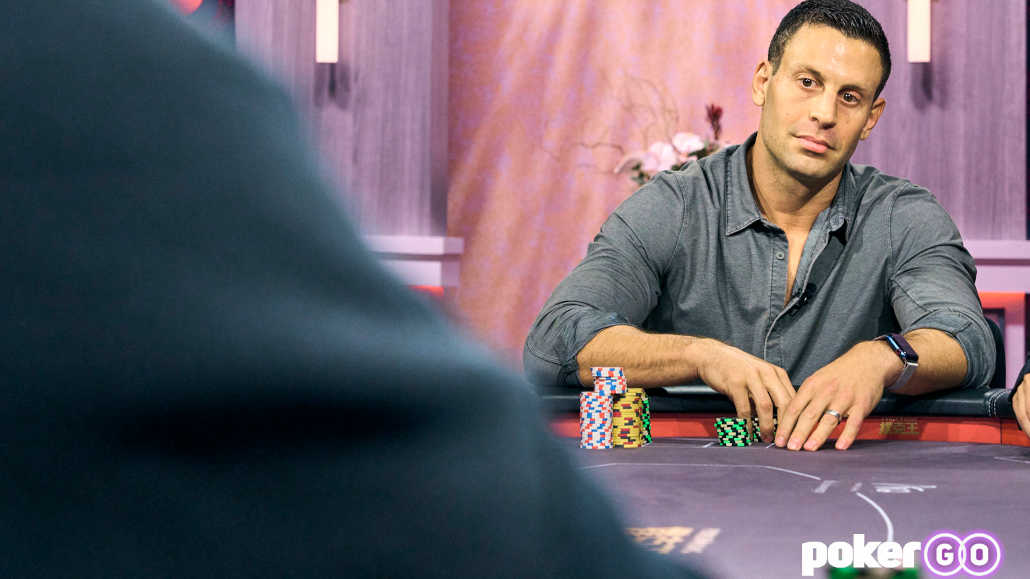 Garrett's extremely aggressive playing style, which puts his opponents to the test at all times, has proven to be very successful even in the highest-stakes games out there.
In live streamed games, Adelstein is considered to be one of the biggest winners of them all, with wins often reaching into the six figures and not many losing sessions on record.
Adelstein was also a part of the coaching team for Run it Once, Phil Galfond's coaching site that was long considered one of the top places to learn poker and improve your poker skills. He quit that job in 2014 and shifted his focus on his own play.
Notable Garrett Adelstein Poker Hands
There has been no shortage of spectacular poker hands played by Garrett Adelstein on televised poker shows, but a few stand out and remain part of the poker folklore.
In November 2017, Garrett was a relatively new part of the Live at the Bike crew at the time when the show was at its peak popularity, with very few alternatives for the viewers.
In one episode, Garrett got dealt two black aces and faced off against his colleague poker-pro Matt Berkey who held two red kings.
The hand was a recipe for disaster, and following several raises before the flop, it seemed like Berkey was saved by the deck when a king peeled on the flop.
Yet, an ace rolled off on the turn, which meant that both players were holding sets and that all the money would be going into the middle.
As expected, both players went all in, and Garrett won a massive $459,000 pot on the river. This was one of the biggest pots we have seen on live streamed games from California to date.
More recently, Garrett got into a bit of a confrontation with Dylan Gang on an episode of Hustler Casino Live, another live-streamed poker game.
This time around, it was Garrett who was on the receiving end of a bad beat as he caught top pair on the river against Dylan's turned full house.
Garrett bet the river only to get raised by Gang to $75,000. After Adelstein made the call, Dylan decided to slow roll him and announced that Garrett was good, only to say "just kidding" seconds later.
The hand sparked plenty of controversy in the poker world, as slowrolls tend to do, but Adelstein remained a class act about it and wrote on Twitter that he had no ill will towards Dylan.
It didn't take long for Garrett to take his revenge either, as Dylan ran a bluff with a naked flush draw against his two pair just a few episodes later, which Adelstein called off and won a pot worth close to $400,000.
The one lesson that most players probably learned from this is not to get on the bad side of Gman, who is widely considered to be one of the best ring game NLH players out there today.
Garret Adelstein's Net Worth
Poker players are not known as a bunch who likes to advertise how much money they are making, especially when it comes to cash games.
As a savvy poker pro, Garrett will always tell you that he does alright without disclosing any numbers regarding his wins at the felt.
Yet, his recent appearances on the streamed games, as well as poker's most popular TV show "High Stakes Poker," have given us some idea of how high Garrett plays and how well he does.
Without a doubt, he is one of the big winners in all poker games he enters, and the stakes he likes to play generally fall in the $100/200 or $200/400 category, with deep stacks.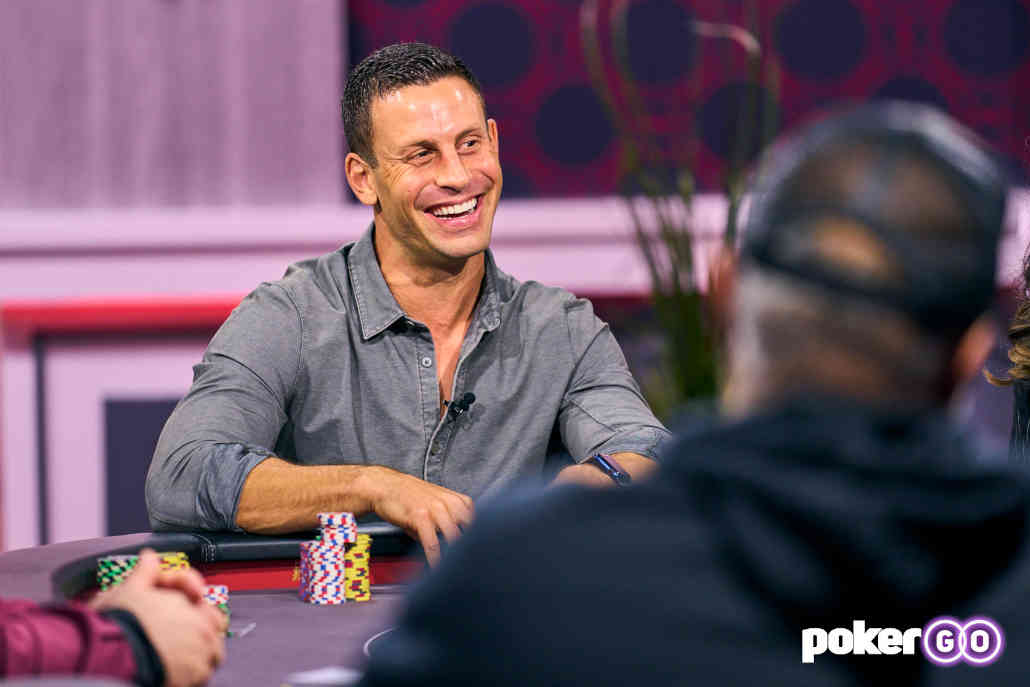 We have seen Garrett win several hundred thousand on many occasions, and he has been playing poker for many years, possibly in even softer games off the cameras.
In a recent interview with Doug Polk, Adelstein also talked about his other ventures and made it pretty clear that poker is not the only thing he does these days and that other interesting projects are happening on the side.
With all that said, it would be hard to assume that Garrett Adelstein's net worth is anywhere under $20,000,000, and even this could be a conservative guess.
Garrett Adelstein on Survivor
Back in 2013, at the age of 27, Garrett Adelstein applied for the mega-popular TV reality show Survivor during its 28th season.
The season which was dubbed Survivor: Cagayan – Brawn vs. Brains vs. Beauty, saw Garrett compete as part of the Brains Tribe.
According to his own admission, Adelstein took Survivor very seriously and spent over 2,000 hours preparing for the show, doing everything from yoga to rewatching all the episodes of the show and practicing various types of puzzles and more.
While he believed his strategic brain and intelligence would be great assets on the show, the viewers seemed to think otherwise as they decided to vote him off very early in the season.
Adelstein talked about how this experience deeply humbled him and how he struggled with depression for a long time after it.
Since then, he has clearly overcome his depression and come out a better man and poker player for it, having learned some valuable life lessons despite not doing too well on the actual show.
Where is Garrett Adelstein Today?
While many poker players who have enjoyed great popularity in the poker world are no longer as active as they used to be, Garrett Adelstein is still very much in the thick of things.
Not only can he be seen playing on streamed poker games very often, but he is quite active on his Twitter account (@GmanPoker), where he posts about his poker journey and his personal life.
Garrett recently got married and is now living a life where poker is not the absolute center of his universe but still plays at every occasion he gets.
Adelstein has also appeared on several poker podcasts in recent months, talking about his life in the high-stakes poker world, his personal life and issues he's had to overcome, his experience on Survivor, and more.
One of the big things he likes to draw attention to is mental health issues such as depression, which he himself has suffered from and experienced first-hand.
After years without an episode, I recently had a 5 day period where my mental health rapidly deteriorated. I've fortunately recovered well, but for those with similar struggles, you are not alone. There will be setbacks, but we must choose to put in the work daily to feel well.

— Garrett Adelstein (@GmanPoker) December 18, 2021
Adelstein often talks about self-compassion and having what it takes to forgive yourself for the failures you make and the missed opportunities you don't take.
Today, Garrett seems to be as happy as he's ever been and continues to be an active part of the high-stakes poker community in every way imaginable.
His most recent appearances on the TV poker show "High Stakes Poker" have shown that Adelstein actually belongs with the poker elite as he took on the likes of Doyle Brunson, Patrik Antonius, and Tom Dwan and did very well against this tough cast of popular poker characters.