Jean-Robert Bellande Poker Journey: Broke and Living Like a Millionaire
12 minutes
Last Updated: April 2, 2022
The poker world has its fair share of big personalities, but few people in it can bring an entire room to life the way Jean-Robert Bellande can.
Born in Long Island but raised in Taiwan, JRB has had a life that many could only dream of, traveling the world as a young man, learning to speak multiple languages, and getting a college education.
A child from a loving family, Robert took the world by the storm and found his own way in life, trying many different careers before finally realizing that poker was his true passion.
Ever since first playing the game, JRB had a way to be dominant at the tables, using his personality and his aggression to often win big, but also having some major swings during his career.
This is the story of Jean-Robert Bellande, the only high-stakes professional who seems to be broke more often than he's not but still constantly playing in the biggest games in the world.
Find out all you ever wanted to know about JRB, including the story of his upbringing, his Survivor: China experience, and his life in the high-stakes poker circles.
Jean-Robert Bellande Poker Career Highlights
Started playing pool and poker while working as a club promoter in Hollywood and got hooked to playing games of skill for money.
Got his first break in the WSOPC Championship event in Las Vegas in 2005, winning $210,000.
Took part in CBS reality TV show Survivor: China, where he had moderate success.
Appeared on TV poker shows such as Poker After Dark, High Stakes Poker, and more.
Placed second at the 2015 WSOP $50,000 Poker Players Championship and won $784,000, nearly missing out on the title.
Won his first WSOP bracelet at the 2018 $5,000 6-Max NLH event, winning another $616,302 and his first major poker title.
He is often staked by high-stakes pros for some of the biggest poker games in the world, which he has access to through various friendships.
Jean-Robert Bellande Early Life and Poker Beginnings
Jean-Robert Bellande was born on September 17th, 1970, in Long Island, New York, to parents who had immigrated to the States from Haiti.
At the age of five, his family relocated to Taiwan due to the fact that his father was awarded a contract there by the US government.
His mother was a Christian missionary. He was raised in Taiwan and graduated high school in an ex-pat community in the far-eastern country.
As an active and competitive child, Bobby took part in activities in his school and community, such as youth group, baseball, soccer, and tennis.
He and his brother were very close, and his parents also participated in organizing many get-togethers. Overall he had a picturesque childhood during which he built a strong bond with his family.
When it came time to attend college, Bellande chose Azusa Pacific University in California, getting his bachelor's degree in marketing in 1992.
Being raised in a diverse community aided in broadening Jean-Robert's horizons.
He was raised to know how to speak French by his Haitian parents, and he learned English easily. He also taught himself how to speak Mandarin later in life.
While in California as a college student, Robert began promoting different clubs in LA, a job which he later described as being all about "bringing in hit girls and big spenders."
At his young age, though, it was a dream life, and he had only just begun to scrape the surface.
At the time, when he was not only an extremely successful Hollywood club promoter but also a restaurateur, he dabbled in a few high-stakes pool games for many years and managed to win quite a few.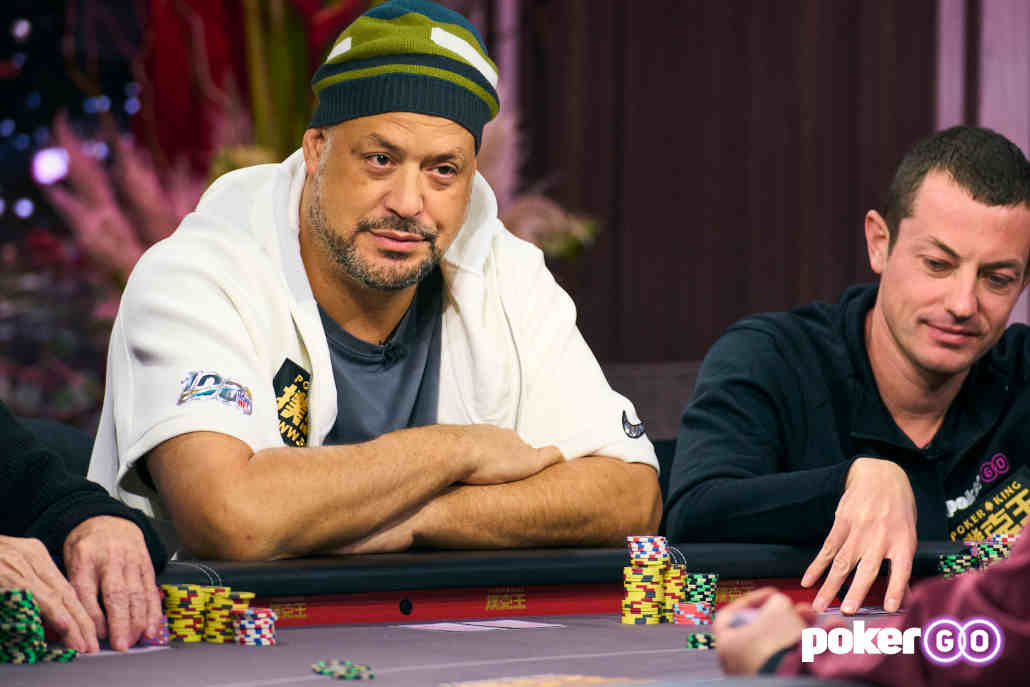 Player images courtesy of PokerGO
Thanks to one of these wins, he decided to involve himself more and more in the game, and his interest peaked, with pool becoming a bit of an obsession.
On Jean-Robert's way home from a pool game in LA where he had won $5,000, a blackjack sign in front of the Bicycle Casino called his name, and he went to one of the tables and won $25,000.
On his way home from that game, he walked past a poker room and decided to test his luck that night even further.
He sat at a relatively low-limit table and immediately lost a lot of $30k that he had won earlier.
Bored and unable to win the money back, Bellande sat at a higher-stakes table where the other players at the table took advantage of his naivety and upped the limits, causing him to drop another $13,000.
Despite his losses, JRB was intrigued and decided to begin hosting poker parties at LA casinos to practice and hone his skills.
He had quite an intense losing streak his first few years, losing about $200,000 in his first year alone. However, after going up against Jeff Lisandro and losing $20k to him in one night, the two players became good friends, and Lisandro decided to take Bobby under his wing.
With Lisandro as his wingman, Bellande's game began to improve. The two became so close that Bobby even accompanied Jeff to Prague to help manage a poker room and continue learning from his mentor.
Lisandro's and Bobby's room held the best No-Limit Hold'em poker games at the time, and Bellande's game exponentially improved as a result. Not only did he benefit from the live games, but he also played online at partypoker – making poker his life.
There were a lot of detrimental events going on in Bellande's life at the time that made focusing on his skills just that much harder.
He had to deal with the fact that he could no longer maintain his nightclub financially, so he shut it down. He had broken up with his girlfriend, and he was grieving the loss of his father, who died of cancer.
However, JRB prevailed through it all and put the hard work in despite the emotional and mental damage these changes had on him.
After an intense 6 months in the Czech capital, Bellande returned to the states with a new perspective on the game and a slew of new skills under his belt. He began playing tournaments as soon as he returned – and he hasn't looked back since.
Jean-Robert Bellande's Professional Poker Career
With a hunger for action and a desire to truly make a name for himself in the world of poker, Jean-Robert Bellande returned to America and threw himself into the tournament circuit.
Since then, he has won several major events and become a staple on the tournament scene in the US and beyond.
His first notable result came from a 3rd place finish at the Five Diamond World Poker Classic $2,800 NLH Event at the Bellagio in 2004, where he won $63,557.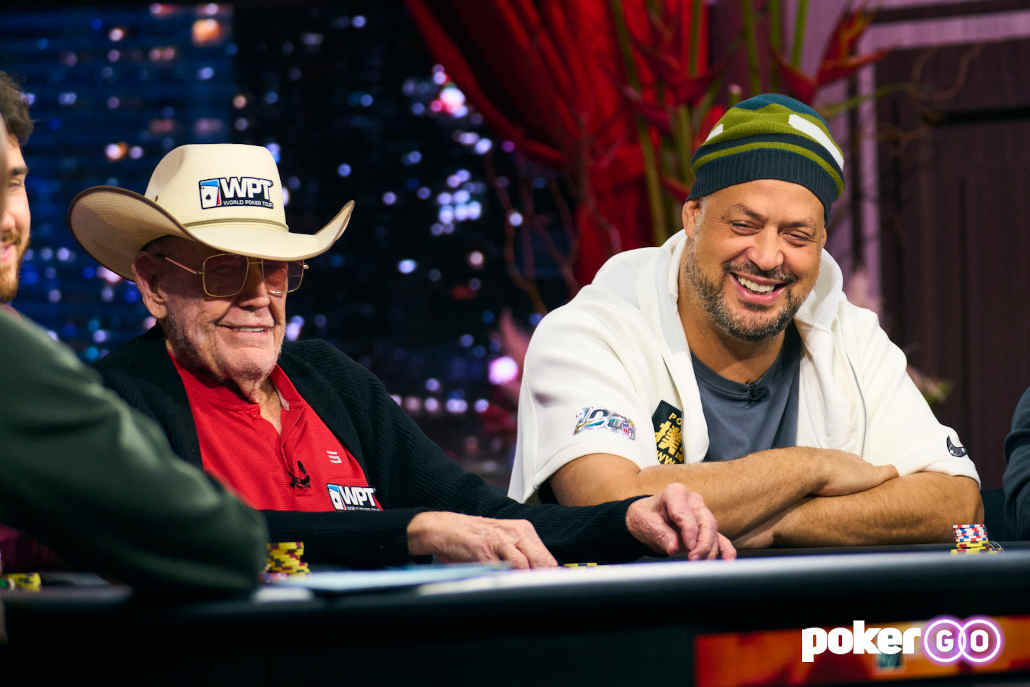 The following year at a WSOP Circuit Championship event, Bobby made a breakthrough in his career, finishing 3rd and winning $210k in a lineup that included the likes of Phil Ivey, Jennifer Harman, and many other poker superstars.
It was here that he was given the nickname "Broken Record Bobby" due to the fact that he wouldn't stop chit-chatting with all the players at the table.
The tournament was broadcast live on ESPN and demonstrated Bellande's aggressive and brash poker personality to the world.
Although at the table he was a bit in-your-face, his likable and charming personality created a mix of qualities within him that made him stand out amongst his competitors and sparked a few TV opportunities, which later helped advance his fame.
Exactly a week later, he won the 2005 Winnin' o' the Green LA $2,600 NLH Event for $148k.
Continuing his streak of solid results two weeks later, JRB placed 2nd at the Third Annual Five-Star World Poker Classic event at the Bellagio, scoring $123,385.
With these results under his belt, Bellande's total winnings in the few months added up to over $1 million, proving to the world that he was a force to be reckoned with.
Poker fans became intrigued by this man who was dominating the circuit, and the name Jean-Robert Bellande became known to most in the industry.
Since then, Robert has cashed in countless WPT events, WSOP events and did well in quite a few top European poker events on top of that.
Because of his success, he was just one of six pro poker players to be invited to the WPT's "Bad Boys of Poker II" tournament in 2006.
Staking is a key component of Bobby's game and has allowed him to travel and play beyond his immediate means.
Over the years, he was often staked for big poker games by his friends, including Joe Cassidy, Huck Seed, Billy Baxter, Ben Lamb, Andrew Robl, and, of course, his mentor Jeff Lisandro.
Some of his most memorable moments at the WSOP include his 2nd place finish at the 2008 WSOP $1,500 Limit Hold'em Shootout for $173,564 and his 2nd place finish at the 2015 Poker Players Championship.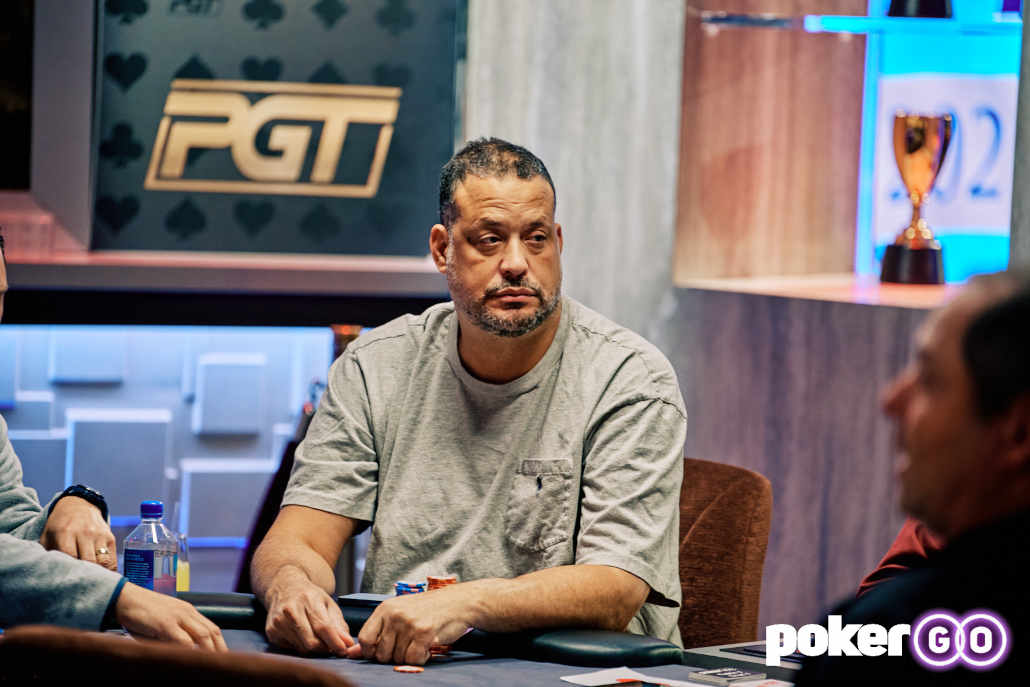 The most prestigious of them all, of course, came in the 2018 $5,000 6-Max NLH Event for $616,302, where he finally took home his first gold bracelet.
Even with the changing tides of the poker industry, Bellande has stayed on top of his game and, in the past two decades, has continued to stay a relevant and prominent face in a world where hundreds of people are constantly trying to be winners.
His many appearances on various televised poker shows have made him a true celebrity, and his sometimes unorthodox playing style has earned him a big fan base.
While he may not be the best player in every lineup he plays in, JRB is known for finding seats in some extremely good poker games, where he certainly does rate to be a big favorite.
Jean-Robert Bellande Net Worth
Jean-Robert Bellande, often referred to by the poker community as JRB, is a player surrounded by quite a bit of controversy, but nothing begs as much question as to where does he get the money to play in all the games he plays in?
Of course, JRB has had some success in poker over the years, but the high-stakes community considers him a weak player by their standard, and he certainly hasn't done very well in pro-heavy lineups.
Robert went on record many times saying that he was broke but still managed to play in some very high-stakes games, thanks to various stakes he received from other people in the community.
His ability to connect with people and make friendships has definitely paid dividends, as he has won millions in games that most pros would never be allowed to sit in.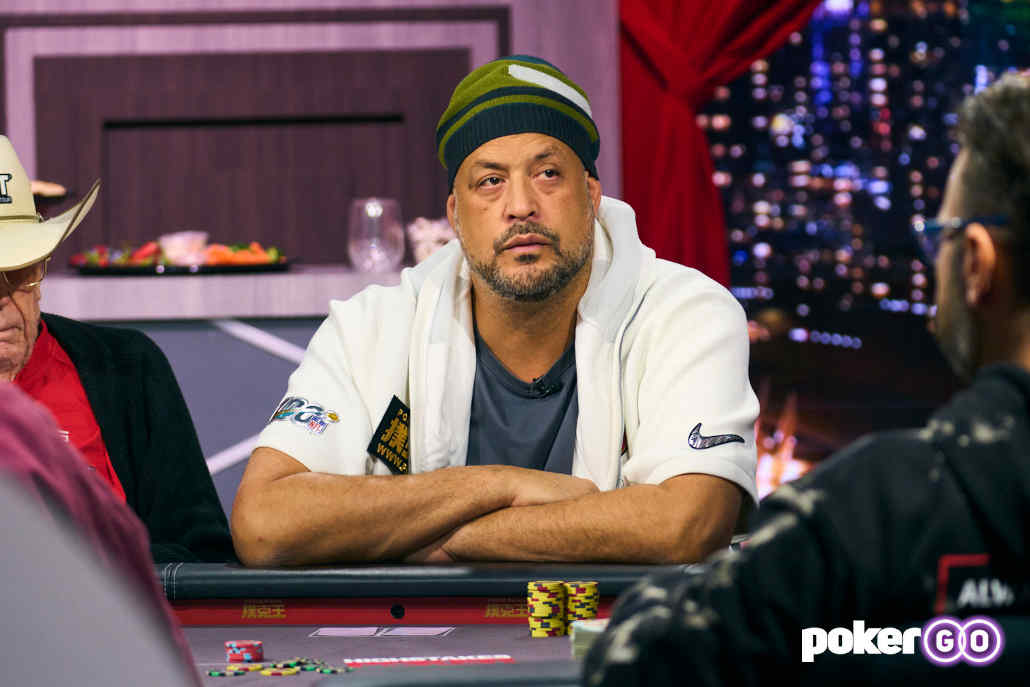 When talking about Jean-Robert Bellande's net worth, it is hard to put any exact numbers to his name, as this seems to change quite a bit between the lavish spending and the massive poker swings.
JRB has talked about getting more serious with money since he got married and had kids but still continues to play well above his means on quite a few nights.
I would say that Jean-Robert Bellande's net worth fluctuates between -$5,000,000 and +$5,000,000 quite often, with the poker legend continuing to be broke and living like a millionaire for countless years.
JRB in the Media
After flaunting his witty and in-your-face personality at the 2005 WSOP Circuit Championship that aired on national television, Bellande caught the eye of many TV producers, especially the ones at CBS.
In 2007, the CBS recruiters contacted him regarding the widely watched reality TV show Survivor: China, giving him a chance to appear on the show.
His popularity amongst the world of big-name celebrities in the LA nightclub industry and his antics and cleverness on the felt made Bellande a perfect candidate.
The show takes a group of contestants to an isolated destination where they must find a way to provide food, water, shelter, and fire for themselves.
With his rational quick-thinking skills finely sharpened from mastering his poker game, Bellande packed his bags and set off to an undisclosed location in China with only a few belongings with him.
His tactic going into the show was to come off as the bad boy that you feared but couldn't help but love. This only got him so far, however, and halfway through the competition, he was voted off.
After spending countless hours in solitude, Jean-Robert was itching to get back to the game and craving attention, especially since he had been on the show during the WSOP.
When he finished filming, he headed straight to Las Vegas, trying to make up for the lack of playing at the time of the show.
His appearance and reputation on Survivor added to his poker persona and solidified his standing as the bad boy of poker that shouldn't be messed with.
In Bellande's eyes, no press is bad press, and Survivor certainly got the world talking about him, which he has used to his advantage many times.
Bellande has appeared on NBC's Poker After Dark a handful of times, in 2008, 2009, 2010, and 2017. Despite generally being considered a winner at poker, his performances on that show were not too praise-worthy.
He often referenced his bad luck in recent Poker After Dark appearances, commenting on the fact that he somehow always got in ahead yet always got outdrawn, causing him to lose excitement for such games.
While Robert has certainly gotten unlucky in some spots on TV poker games, he has also made some incredibly gutsy plays that ended up going the wrong way and costing him a lot of money and some embarrassment over the years.
Where is JRB Today?
Bellande has embraced the staking strategy that allows him to play and travel to exotic destinations all around the world.
His Instagram and Twitter handle 'brokelivingJRB' prove that he doesn't take himself too seriously, and both pages have become very popular in the poker community, with about 100k followers between the two.
Although sometimes unlucky at the Poker After Dark tables, Bobby has been lucky in love and married his sweetheart Veronica Llamas in 2018 at a luxurious wedding in Punta De Mita, Mexico.
The two share three children, twins Axel Cash and Isabella Zoe Bellande, who were welcomed into the world in 2019, and the newest addition to their family Jean-Robert III.
Actually, I'm running better than any of y'all. i just used up the majority of my great fortune marrying my dreamgirl and having these amazing 19 month old twins. #brokeandrunninglikegod https://t.co/21Ilzg8zvH

— Jean-Robert Bellande (@BrokeLivingJRB) February 10, 2021
The happy family lives together in Las Vegas, where JRB ran the high-stakes action in the Aria Casino's Ivey Room and served as an ambassador to the casino until 2019.
JRB often shares photos of the 5 of them enjoying the grand and the small pleasures in life – proving to the poker community that even a hard-working longtime poker "bad boy" has a big and loving heart!