Eric Persson Poker Journey: Challenging the High Stakes Community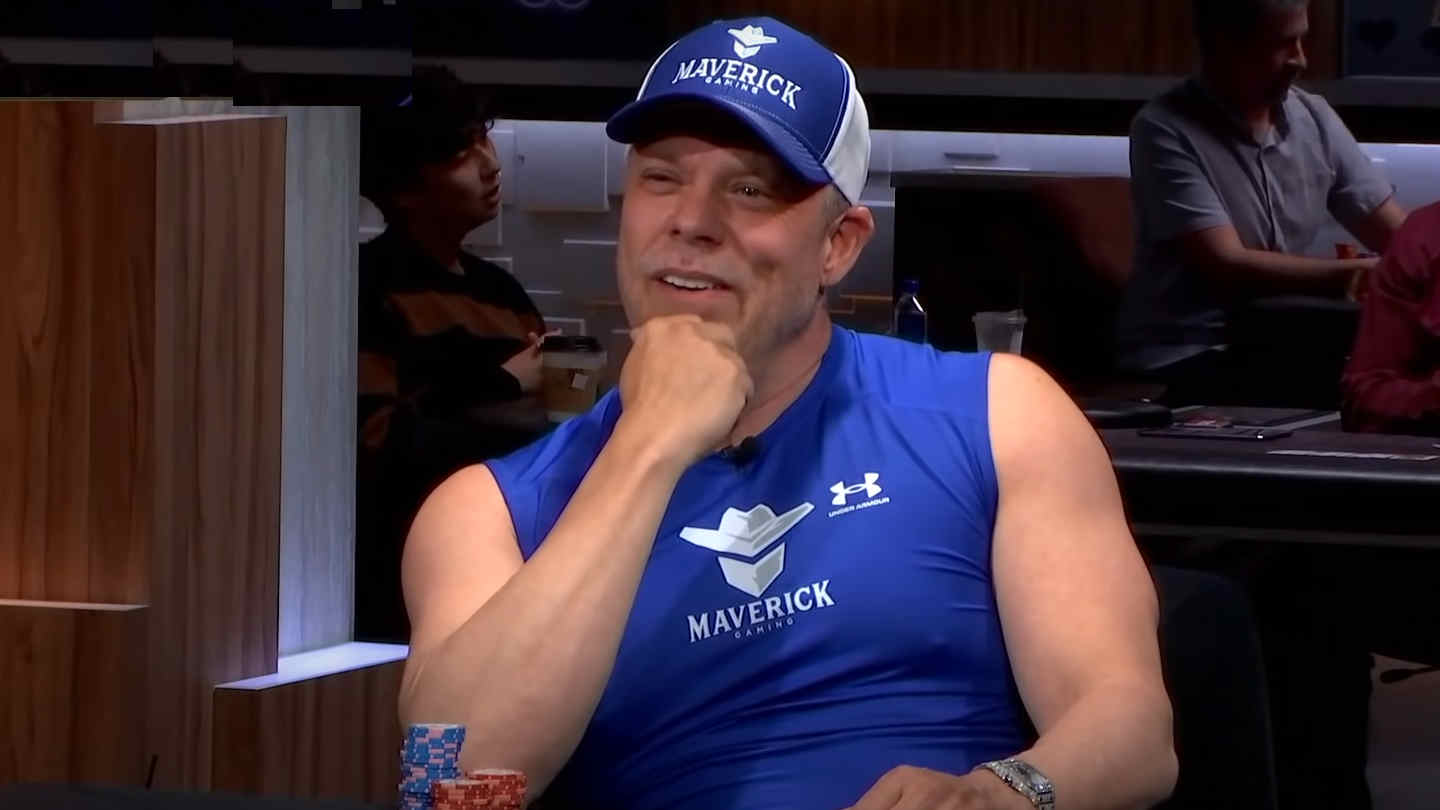 8 minutes
Last Updated: May 21, 2023
The world of high-stakes poker has created quite a few popular personalities over the years, but few became as polarizing and divisive as Eric Persson.
Having only been in the spotlight for a few years now, Persson quickly built a brand around his sharp tongue, willingness to play poker for any stakes, and brash personality.
Whatever you may think of his game, Eric Persson is a poker player who is willing to back his words up with money and is never one to back down from a good challenge.
What's even more, Persson is not only a poker player but a rather successful business owner and businessman as well, as his company Maverick Gaming is speculated to be worth as much as $1 billion.
This is the full story of Eric Persson, one of the big stars of the high-stakes poker scene and the most outspoken poker players we have seen in many years.
Eric Persson's Poker Career Highlights
Started playing poker at 18 years old while studying
Has played cash game poker for more than 30 years
Owner of Maverick Gaming, with over 30 casinos
Regularly plays in the biggest cash game shows in the world
Lost the biggest televised pot to date worth nearly $2 million
Eric Persson's Early Life and Upbringing
Born in 1975, Eric Persson comes from a mixed heritage of Swedish Ashkenazi Jews and Westport pioneer families dating back to the early 1800s.
Eric's grandfather Hilman J. Persson first came to America as a Swedish immigrant and married his grandmother Eliza J. Armstrong shortly after.
Despite what many believe, Persson has no direct bloodline ties with Native American tribes. His father was Fridolph Hilman Persson, while more information about his siblings or mother is not available at this time.
Eric grew up in Hoquiam, Washington, and got his early education there before he joined the University of Nevada in Las Vegas.
There, Persson got a BA degree in Sociology, Criminal Justice, Psychology, and Communications, which was only the first step in his higher education.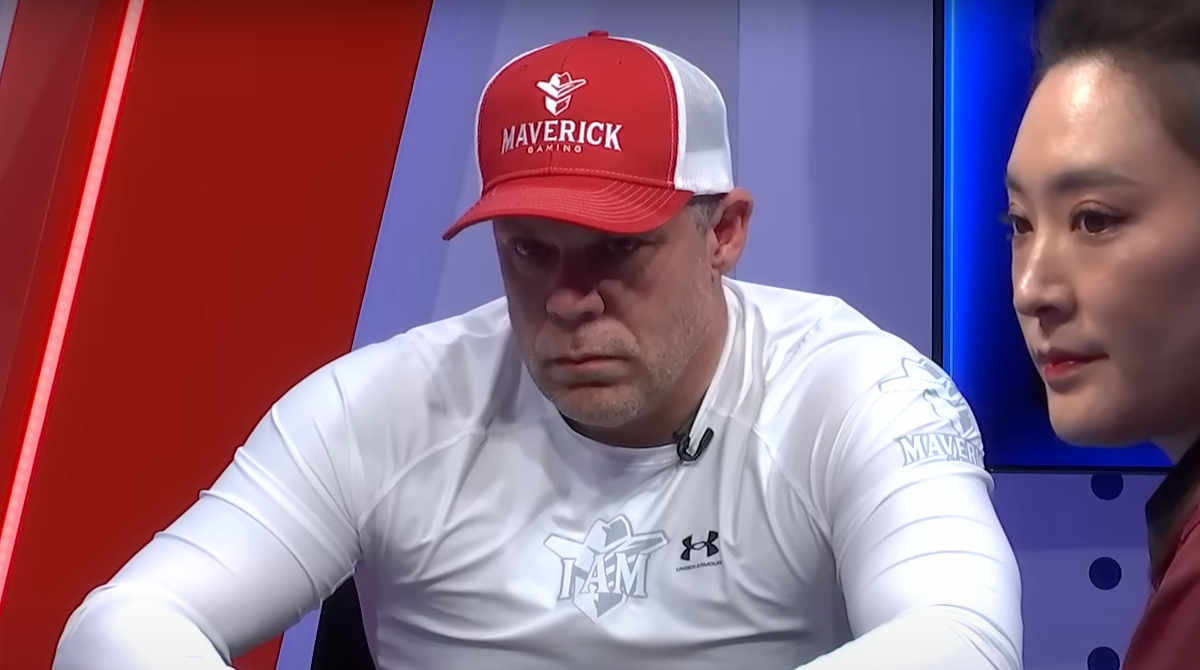 In 1998, Persson started work on his Juris Doctorate at Georgetown University Law Center, which he received in 2001.
By this time, Eric was a registered member of the Shoalwater Bay Native American Tribe and was allegedly actively playing poker to support himself through school.
While we don't know exactly what games Eric played or how he did in them, he likes to tell everyone that he paid his way through school by playing poker and never looked back.
Eric Persson's Business Career
Eric Persson discovered the game of poker at a young age when he was just an 18-year-old student at the University of Nevada.
Since this was all happening in the early 1900s, Eric was primarily playing Limit Hold'em and Stud cash games, as NLH was not really widely spread at the time.
By his own accounts, Eric started winning pretty fast and paid his way through college by playing poker. Only once he had completed his education did he start earning from other sources.
Between 2001 and 2003, Persson held a job as Director of Table Games at the Prairie Band Casino & Resort before taking a job at Wheeling Island Casino.
Around 2006, he became the Vice President of Slot Marketing & Operations for the massive Las Vegas Sands Corps, a job that truly propelled him in the gaming industry.
In 2017, Eric moved over to Aruze Gaming and became their General Manager before getting a promotion to President and COO.
At the same time, he started his own company, Maverick Gaming, which he named after his oldest son. The company eventually grew to include more than 30 casino locations, over 20 card rooms, and numerous other venues.
Today, Maverick Gaming is a fast-expanding company with venues all over the West Coast, and Eric Persson is a successful businessman with a promising future in the gaming world.
WELCOME TO ACE'S POKER 😎🔥@AcesPokerWA @IAmMaverick888 pic.twitter.com/gmBvs4dVHX

— Maverick Gaming (@maverickgaming) May 19, 2023
However, Persson's business empire is not the main focus of this page as we look at his career in poker in more depth.
Eric Persson's Poker Career
When looking at most poker players out there, checking out their career tournament winnings is a solid starting step, but this is definitely not the case with Eric Persson.
To date, he has only ever recorded two tournament scores, both back in 2007, and the combined value of those stands at about $3,677.
That amount, of course, would not be enough to pay for a single raise in poker games Eric regularly plays these days, and the reasons are very clear; Eric Person does not play tournament poker!
On the other hand, his exploits in the cash game world have been well recorded, especially starting around 2020, when he started appearing in big televised and live-streamed poker games.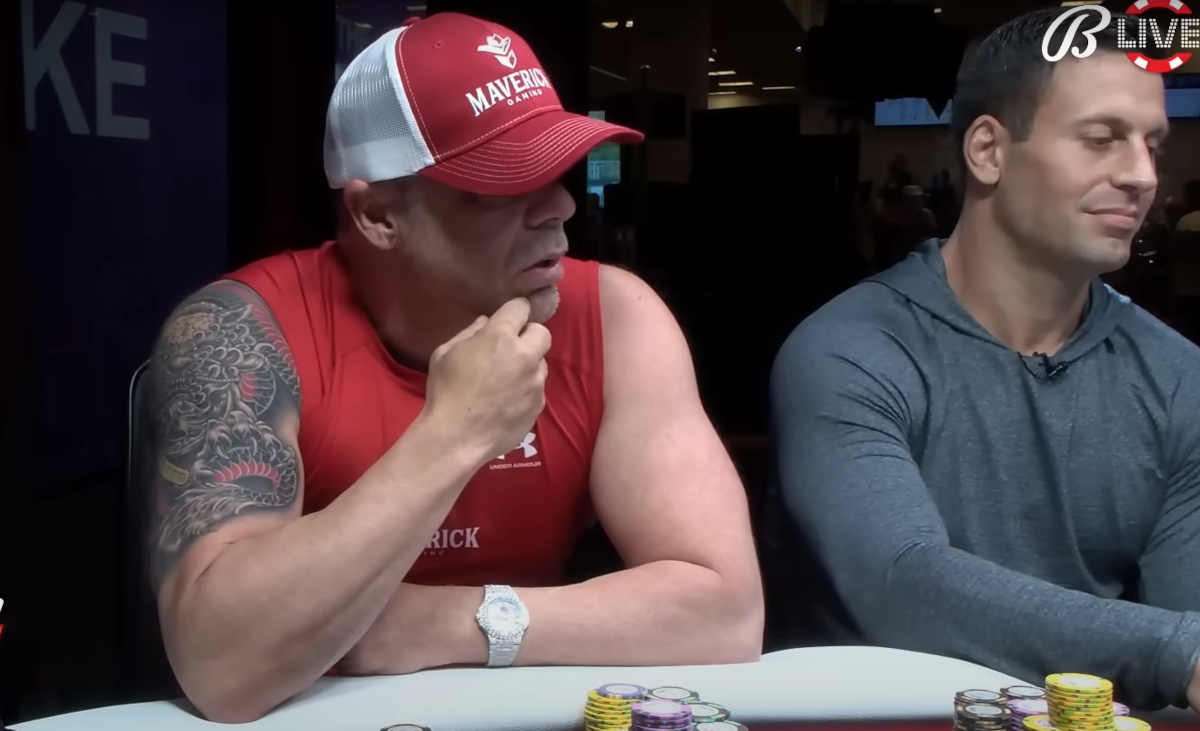 To this day, some of his most notable poker appearances have been on Hustler Casino Live and High Stakes Poker, two shows that Eric has truly dominated with his personality and loose playing style.
Over the years, Persson has had massive million-dollar swings up and down, played in some of the biggest cash game poker hands we have seen on TV, and pulled off some amazing bluffs.
While his playing style is very far from solver-approved or game theory optimal, his brave play has often been awarded with some huge folds from his opponents.
A Force to Be Reckoned With
Eric has built up a brand on his table antics and his big bets, which has earned him thousands of followers and fans across his social media accounts.
By advertising himself as a big gambler, Eric also advertises his Maverick Gaming brand, which he always promotes one way or another in the games he plays in.
When it comes to results specifically, Eric's recorded poker history has not gone so well so far.
The site TrackingPoker.com has him down as a million-dollar loser on the popular HCL live streams, and he lost another cool million playing in PokerGO's Million Dollar Cash Game.
Persson has also lost some huge pots in recent High Stakes Poker episodes and made some pretty big blunders, often showing what separates him from modern professional poker players at the tables.
However, there is no doubt that Eric is one of the toughest opponents you could go up in any high-stakes game, as he will put you to the test for all your money whether he has it or not!
Famous Eric Persson Poker Moments
Eric Persson has certainly had his fair share of big moments on some of the biggest stages in poker, and he's never shied away from the cameras.
In April 2022, Eric Persson went up against none other than Phil "Poker Brat" Hellmuth, the most decorated tournament poker player of all time.
The two played in round one of PokerGO's $25k Heads Up Showdown, and there was no stopping the drama once these two were put in the ring together.
The poker action itself was heated, but the two egos clashing certainly took all the spotlight.
After a number of insults back and forth, Persson ended up giving Hellmuth "the double bird," called him a b***h multiple times, and claimed the poker champion would not last in his games a single day.
The Biggest Pot in TV Poker History
Almost a year after his epic clash with "Poker Brat," Eric found himself playing on the biggest stage, with PokerGO organizing the first-ever million-dollar poker game on TV.
In a cast that included the likes of Patrik Antonius, Andrew Robl, and Rob Yong, he ended up being the first player to bust his million-dollar buyin, with most of it going to the Finnish pro.
The two clashed in the biggest cash game pot to date, with both holding a flush draw on the flop and Patrik turning top pair with his A♥K♥ to go with it.
In his trademark fashion, Persson shoved it all in on the turn, announced how much money he had, and looked like he expected to get a fold.
Patrik made the call and took down the pot worth nearly $2 million, with Persson drawing dead past the turn card.
In another pot played on High Stakes Poker, Persson got it all in, holding a pair and a straight draw against Pennzoil Don's open-ender and a flush draw on the turn.
The river brought a double-pairing flush card, and Persson jumped away from the table, seemingly believing he had lost the hand.
These are only a few of the standout moments of Eric's short career in TV poker, and we can be sure that many more will follow in the years to come.
Most notably, his was one of the first names announced for the upcoming Million Dollar Cash Game on Hustler Casino Live, which will give him a chance to redeem his previous losses on similar shows.
— Eric Persson (@IAmMaverick888) April 13, 2023
Eric Persson's Net Worth
The accounts of Eric Persson's net worth vary quite dramatically from one place to another, with no official numbers to be found.
Most believe that Maverick Gaming owner is worth somewhere in the $40 – $50 million range himself, with his company worth quite a bit more than that in valuation.
Eric himself has talked about Maverick Gaming potentially being worth a cool billion dollars, with a plan to expand to $5 billion over the next five years.
Whether this is a realistic assessment or not is hard to say, but the number of venues and businesses under Maverick Gaming would certainly suggest it to be possible.
At this time, without further information, we will assess Eric Persson's net worth to be around $50 million, and we hope to see all of it in play in some future hyper-high-stakes cash games.
Where Is Eric Persson Today?
Eric Persson could hardly be more present in the poker world than he is, as his constant appearances on poker shows and his activity on social media can hardly go unnoticed.
When he is not at the poker tables, Eric is busy with his job at Maverick Gaming, a company he has built from the ground up into what it is today.
Away from his work, Eric has been married to his wife Ann since 2007 and has four children with her, aged between 2 and 15.
Eric's oldest son is named Maverick, the name that inspired Eric in his choice of the company name when he was launching Maverick Gaming.
You are certain to see Eric Persson in some of the biggest poker games coming on TV in the future, as his face and brand are becoming an unavoidable part of the poker industry in 2023.