Patrik Antonius Poker Story – The Stone-cold Finnish Phenom
10 minutes
Last Updated: September 4, 2021
Patrik Antonius Poker Story – The Stone-cold Finnish Phenom
Images from shutterstock.com
The world of high-stakes poker is full of great players with great results and unique characters. Yet, Patrik Antonius has always stood out as one of a kind. The handsome Finn has won the hearts of fans across the world and earned the respect of his peers time and time again.
Always calm, collected, and respectable at the tables, Patrik brings a deadly poker game. Nothing seems to put him on tilt, and he is capable of soul-reading his opponents like almost no one else. And he does it all with such ease that watching him play is truly captivating.
The Patrik Antonius poker journey is not your typical story of a young man who discovered poker and decided to give it his all. It was a string of unexpected events that led the Finn to the felt, but when all is said and done, Patrik can hardly complain about it. Today, he is one of the best and most-respected high-stakes poker players around.
Patrik Antonius Poker Career Highlights
Over $12,000,000 in live tournament earnings
Close to $18 million in online winnings on Full Tilt alone
Played the biggest-ever online pot against 'Isildur1'
Patrik Antonius Early Life: From Tennis Courts to Poker Rooms
Patrik Antonius was born in 1980 in Finland. His parents weren't rich by any stretch of the imagination, so Patrik had to work hard to achieve his life goals.
Although he learned to play poker at the very young age of 11, the career of a professional poker player wasn't exactly on his mind. In his childhood and teenage years, Antonius was into tennis, and he was showing a lot of promise.
Everything seemed aligned for the young Finn to become a tennis pro, and if fate didn't intervene, his career path would probably look much different. However, Antonius suffered a serious back injury, which shattered his dreams of professional tennis.
When he recovered, Patrik turned to modeling, and this was a decent source of income. He was able to earn enough money doing the modeling work to kick-start his poker career.
With tennis no longer an option and his competitive spirit burning hot, Patrik turned to poker, a game that was still very challenging but didn't require nearly as much physical effort.
The Patrik Antonius poker story officially started when he turned 18. He would frequent Casino Helsinki, the only casino available to him at the time. Unlike most players, Antonius spent most of his time playing Pot Limit Omaha, as this was a very popular variation in Finland.
For the first couple of years, Antonius grinded away in live games, and despite of not being very good (by his own admission), he was able to make money. Unlike most other players, Patrik was focused on learning and improving his game, and this showed in his results.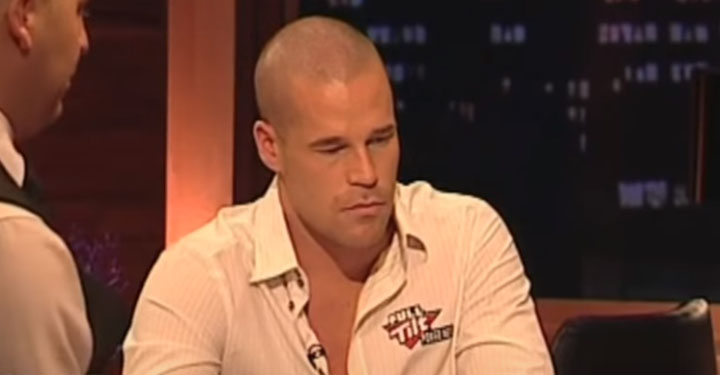 After a while, he discovered online poker, and this is when the Patrik Antonius poker journey really started to take off. Live games were okay, but they were too slow for Finn's liking. In the online realm, he could put his talents to much better use.
Patrik Antonius Poker Achievements: No Looking Back
Transitioning to online poker came with its own set of challenges. Patrik was able to build a nice bankroll playing live, though, so he had some room to find his groove.
Online games were much tougher than those he was used to in Casino Helsinki, but this was all during the early days of online poker. There was a lot of money up for grabs for those willing to learn and get better at the game.
And Patrik had the passion and the willpower required to succeed.
A bit by bit, Antonius managed to develop a unique strategy that would serve him well over the years. His very aggressive style was very dangerous as the Finn would constantly put his opponents in tough spots.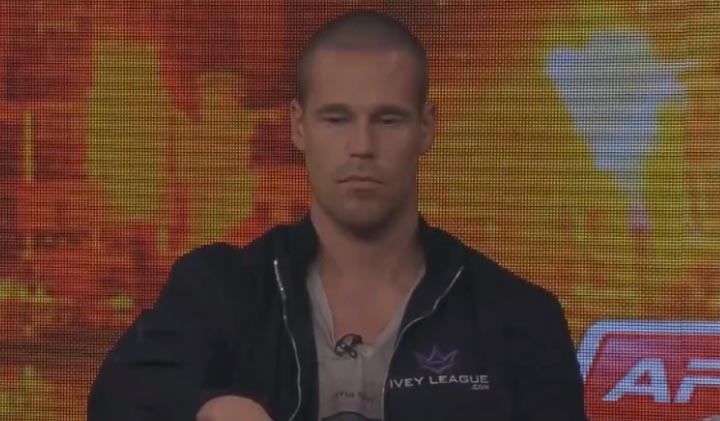 After a while, Patrik managed to build a solid six-figure bankroll, and he was ready to get back into the live scene. But Helsinki wasn't on his mind.
Around 2003, Antonius moved to Monte Carlo, determined to become fully devoted to the game and play poker for a living.
This decision was helped by the fact he was mentored by Marcel Luske, a well-known experienced pro who took Antonius under his wing and included him in his "Circle of Outlaws." Sharing thoughts, knowledge, and ideas with other great players helped Patrik develop as a player much faster.
It took Antonius a couple of years to find his groove on the live circuit, but there was no giving up for the young Finn. He was ready to do whatever it takes.
The year 2005 was a real breakthrough year for Patrik Antonius. He kicked things off by winning the Scandinavian Poker Championship in Sweden for over $66,000 in August. In September, he finished third in the EPT Barcelona Main Event for $145,000, followed by the EPT title in Baden in October, good for another $340,000 and change.
As the year was coming to a close, it looked like things could hardly get any better for Antonius. But, in December, he entered the $15,300 Five Diamond World Poker Classic in Las Vegas. After a long and hard battle, Antonius fell short of winning the title, but he managed to seize second place, earning over $1,000,000 for his efforts.
In the years to come, Patrik continued to post great results, steadily building his professional portfolio. At the time of writing this, his live tournament earnings stand at over $12,000,000.
His biggest career score came relatively recently, in 2018, when he took down the Macau Super High Roller Bowl for $3.1 million. Antonius has also had very good results playing in Australia, with several great scores in Aussie Millions events.
Despite his impressive resume, Patrik was always more focused on cash games. In one of his early interviews, he even admitted that poker tournaments made him nervous because he had to play against people he never saw before.
Clearly, Antonius had no problems with his nerves in cash games as you'd struggle to find a calmer, more stoic player. As for the online segment, super high-stakes games used to be his playground for a long time.
Patrik Antonius Online Poker Results & Decision to Quit
Patrik has pretty much fallen in love with online poker from the moment he was introduced to it. The ability to play more hands across multiple tables gave him every opportunity to put his talent and skills to work.
Over the years, the Finn would become one of the most feared online high-stakes pros, crushing the competition and posting results that were hard to beat.
Playing under his notorious 'FinddaGrind' alias as well under his real name, Patrik won close to $18 million on Full Tilt Poker alone. Patrik's success didn't go unnoticed, and he was signed up by Full Tilt Poker, becoming one of their sponsored pros.
Between 2008 and 2011, Antonius played hundreds of thousands of poker hands on the highest stakes available PLO and Texas Hold'em tables. Never afraid to mix things up and always ready for a new challenge, fans would often log in just to watch Patrik's online sessions in real-time.
One of the most notable Patrik Antonius poker adventures was his battle against the infamous "Isildur1." Like other high-stakes pros at the time, the Finn went against the mysterious challenger, and that skirmish resulted in the biggest-ever online poker pot of $1,357,000.
Patrik also took up Tom Dwan in his 'durrrr' challenge, but things didn't work out that well for the Finn in that one. He went on a horrible downswing and ended up buying out for an undisclosed amount after losing more than $2,000,000.
As you can see, Antonius is no stranger to variance, and he saw its good and bad sides alike. He always soldiered through all of it and kept coming back and kept winning.
However, in 2015, Patrik decided to throw in the towel and remove himself from the online arena.
The decision came as a surprise to many fans and fellow pros, especially given Finn's extraordinary record on the virtual felt. But Antonius had a very good reason for it.
He explained that modern online poker was a different game from what it used to be. All the poker software and tools that appeared in the past few years have changed the face of the game. And Antonius never used any of these tools in his sessions.
Realizing that playing "blind" simply wouldn't cut it anymore and refusing to change his approach to the game, Patrik simply decided to call it a day. He stepped away from the virtual realm and shifted his focus to the live poker arena once again.
Patrik Antonius Net Worth
With all this success under his belt, one natural question that comes to mind is what the Patrik Antonius net worth is? How much money has the Finn really won over the years, and just how big his bankroll is?
The first point of reference is his live tournament winnings, which stand at over $12 million as of 2021. This number doesn't take into account any losses over the years, but it's fair to assume that at least a decent chunk of these winnings has gone to the Patrik Antonius net worth.
His overall cash game winnings online are close to $20,000,000. This number is much more accurate as it is based on all tracked sessions on Full Tilt and PokerStars, comprising well over 500,000 hands up to 2013.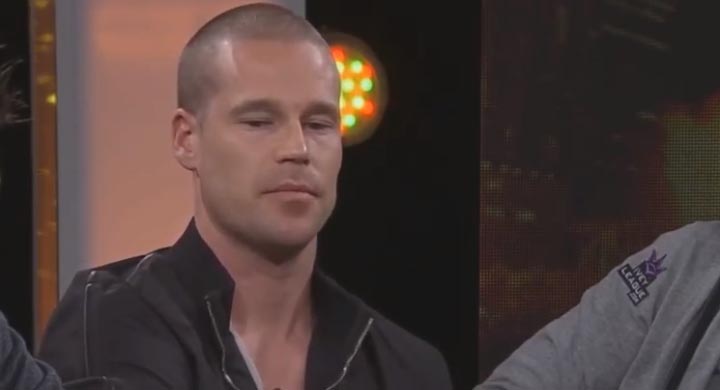 Of course, there are also live cash games. Patrik has appeared on many televised poker shows, including High Stakes Poker and Poker After Dark, playing for significant amounts of money. He's also been a regular in Bellagio's "Big Game," and, lately, he's been known to frequent crazy high-stakes games in Macau.
So, looking at all these numbers and without accounting for any money earned from sponsorship deals or other business opportunities, the Patrik Antonius net worth must be at least in the $20-million region. It could possibly be much higher, but $20,000,000 seems like a conservative bottom line.
Patrik Antonius Wife and Private Life
Despite all of his success at the tables, Antonius was never too interested in chasing fame. Initially, he avoided reporters because his English was bad, so he didn't feel comfortable.
But even later, Patrik was never that interested in maintaining a celebrity status. He always cared more about playing poker, although, with his results, he could hardly avoid the fame.
Accordingly, not too much is known about his private life. He used to be married to Maya Gellar and has two kids.
In 2018, Antonius had to undergo surgery for Sportsmen's groin. Although this forced Patrik to spend some time in the hospital, it was a net positive as he finally got rid of a problem that was plaguing him for several years.
After the surgery, he was able to go back to his normal routines and get "back in shape" – as if he were ever really out of shape.
Although he no longer plays tennis professionally, he still loves the game, and it's one of his favorite hobbies. Living in Monte Carlo also allows him to meet many tennis players and watch big matches, so things have really worked out pretty well for the Finn.
Patrik Antonius in 2021 and Forward
Unlike some pros who seem to have a warm-cold relationship with poker, Patrik Antonius seems to be very passionate about the game still. Looking at his Hendon Mob, he's taken no long breaks, and even in 2020, he grinded the online WSOP and WPT series.
The live circuit has been through a lot of problems in the past year or so, which has probably messed up some of Finn's plans. However, he's still been playing in some private games, including some taking place on a yacht!
All in all, Patrik Antonius is not going anywhere anytime soon. We haven't seen much of him in new poker shows like the latest season of High Stakes Poker, but this was mostly due to bad timing. The Finn has made it very clear he'd love to do it in the future, and there are a great many poker fans out there who'd love to see it. So, fingers crossed it happens sooner rather than later!