Ethan "Rampage" Yau Poker Journey: A Rising Star of the Poker World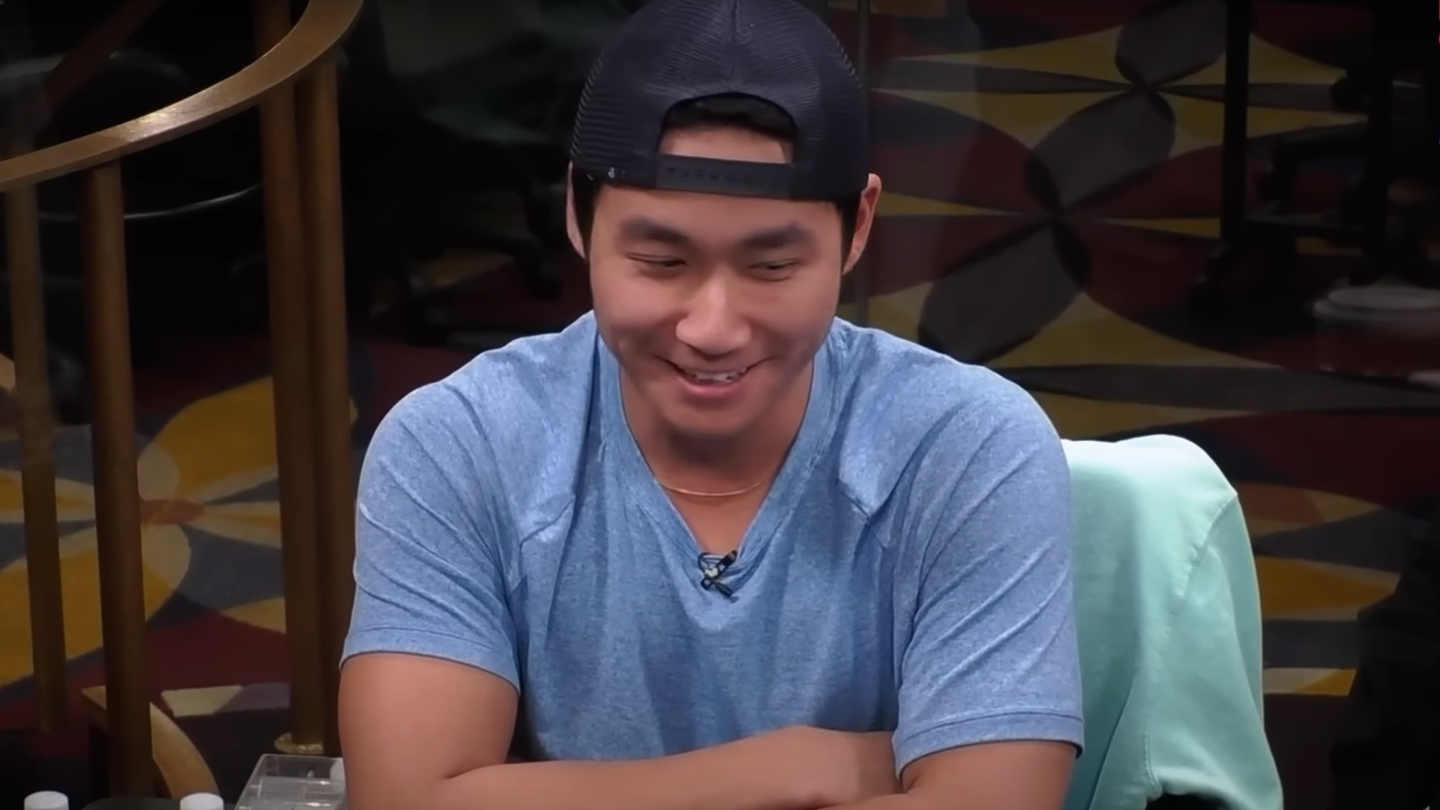 The world of poker has changed a lot since the days of the Poker Boom, and so too, has the concept of a poker celebrity, with poker streamers seemingly getting more attention than anyone else in the poker community these days.
Few streamers can compete in popularity with Ethan "Rampage" Yau, a Canadian player who has managed to reach the heights of poker stardom in just five short years.
At just 25 years of age, Rampage is one of the big celebrities of poker today, and it was his popular YouTube channel, mixed with his hyper-aggressive playing style, that earned him notoriety.
Despite being a true beast at the table, Ethan is one of the nicest guys in the poker world and one of the finest ambassadors the game could possibly have.
This is the story of Ethan "Rampage" Yau, who may just be the best poker player of his entire generation and is certainly one of the biggest talents in the game today.
Ethan "Rampage" Yau Poker Career Highlights
Started playing poker recreationally at 18 years old
Created his poker YouTube channel as a recreational player
Climbed the cash game ranks while tracking it all on YouTube
Won one WSOP bracelet in a $500 WSOP Online event
Captured several major tournament titles
Won "Best Vlogger" and "Best Poker Personality" of 2022 at the Global Poker Awards
Became a WPT Global ambassador in early 2023
Ethan "Rampage" Yau Early Life and Career
Born in 1998 in Montreal, Canada, Rampage was just a little child when the game of poker was first booming, and the likes of Phil Ivey and Daniel Negreanu were making their names in the first TV poker shows.
While not much is known about Ethan's upbringing and childhood, it would appear that he grew up in a way similar to many of his peers, with video games being a big part of his early years.
With social media and streaming platforms booming during his teen years, Yau turned to YouTube and started creating video content, with most of it being him playing his favorite video games.
As he was reaching maturity, Yau was introduced to poker through YouTube, with the likes of Brad Owen and Andrew Neemee becoming his poker idols.
He decided to start a poker YouTube channel of his own and try to replicate what his role models were doing, sharing his poker experience with viewers on the platforms.
His earliest videos, just five short years ago, had Rampage play in live $1/2 games, where he was an average player who was just starting out in the game.
In fact, Rampage openly said in his first YouTube video that it was only his fifth time playing live poker, which would easily put him in the category of recreational poker players.
Yet, Rampage quickly moved up the ranks, kept studying the game, talking to other poker players, and finding new and effective ways to beat his opponents.
Over the next couple of years, Rampage graduated to $2/5 games, traveled across the world playing poker, and rose higher than he could have dreamed of.
Today, Rampage plays in some of the biggest poker games in the world, often with the help of his numerous backers who put a lot of trust in this young phenom.
He was even a part of the huge live-streamed $1,000,000 cash game, and managed to do quite well for himself.
Ethan "Rampage" Yau Professional Poker Career
Five years ago, when the @RampagePoker channel on YouTube was first founded, few would have suspected the kind of heights this talented young player would quickly reach.
Ethan's early experiences with poker were all related to cash games, but he started jumping into some poker tournaments around 2019 as well.
In July 2020, not long after his first appearances in the game, Rampage entered WSOP online event #26, the $500 Grand Finale, beat a field of 2,502 players, and won his first WSOP bracelet and a cash prize of $164,494.
This was an incredible feat for the young player, who was barely old enough to play poker in America, and a step to greater things that followed.
While Rampage would go on to enter and cash quite a few online poker events, his next big tournament success came at the live felt in October 2021.
This time Ethan took down the $1,100 MSPT Event #19 and won $230,379 for his efforts, along with his very first live tournament poker trophy.
In late 2021 and early 2022, Yau had some moderate success in live tournaments in Aruba and online tournaments at WSOP.com before taking down a couple of major events online and live in March of that same year for a combined $100k.
With the help of his faithful backers, who always buy pieces of his action through online poker staking platforms, Ethan is able to play some of the biggest buy-in games these days as well.
In September 2022, he entered and won the $10k Poker Masters #2 for $197,600, beating a field of truly elite players for the first time in his career.
In December 2022, Ethan went on to play in the $25k High Roller event at the WPT World Championship in Las Vegas after selling a decent chunk of his action for the event.
He went on to bust the event but decided to re-enter on his own dime. This was a lucky decision for him, as he ended up going all the way and winning $894,240, his biggest live tournament score.
Giving everyone who bought action on @StakeKings on the first bullet a full refund + 2x. LFG pic.twitter.com/RXO83jmVbF

— Rampage (@rampagepoker) December 13, 2022
To date, Rampage has accumulated more than $1.8 million in poker tournament winnings, a combination of results from live and online events tracked by Hendon Mob.
Yet, despite all his success in the tournament circuit over the last few years, Rampage is best known as a cash game player, which is where he has made most of his profit and fame.
Ethan "Rampage" Yau in Streamed and TV Cash Games
Since the earliest days of his poker career, Ethan has kept track of his play through his popular YouTube channel, showing the highs and the lows the game brings with it.
Early in his career, he played $1/2 and $2/5 cash games in local casinos in Canada but quickly started building up a bankroll and moving up to more significant stakes.
He spent a while playing $2/5 and $5/10 games off and on while keeping track of it all via his online channels and building his audience.
As his fame, bankroll, and backing opportunities grew, so too did the stakes he was playing. Rampage started taking chances in bigger games, quickly graduating past $5/10 and even into some $25/50 games.
In 2022 and 2023, Ethan found himself playing in some of the biggest live-streamed poker games, such as the ones at Hustler Casino Live, the world's most popular poker show these days.
Rampage has done exceptionally well against some tough lineups, shown he has the guts to go up against anyone, and kept playing his aggressive game even with hundreds of thousands of dollars on the line.
Most recently, Rampage joined the Million Dollar Cash Game at Hustler Casino Live, the biggest live poker game ever to be played on TV.
A million-dollar buy-in may sound quite insane and is likely still outside of Ethan's current bankroll, but the incredible support the young player has allows him to get backing and sell his action even for games this size.
. @HCLPokerShow pic.twitter.com/0ZemM2Czvo

— Rampage (@rampagepoker) May 28, 2023
The amazing thing about Rampage and his poker career is the fact that his fans are able to track all of it via his YouTube videos, where he constantly updates on everything he is doing in poker and beyond.
Few poker players today have the kind of influence and reach in the community that Rampage does. This has led to new business opportunities as well, including Ramage becoming a WPT Global ambassador just a short while ago.
Ethan "Rampage" Yau in Poker Media and WPT Global
Rampage might be a very young man, but he has already earned himself quite a reputation in the poker world, the kind that might someday see him inducted into the Poker Hall of Fame if he can keep the trend going for many years to come.
In March 2023, Rampage received not one but two Global Poker Awards for "Best Vlogger" and "Best Poker Personality" of 2022, proving once again just how popular he is with the fans these days.
These awards, his live stream appearances, and his incredible following on social media, have all led to Ethan becoming the youngest member of WPT Global's team of poker ambassadors, which includes the likes of Brad Owen and Andrew Neeme, two of Ethan's role models.
Big news! We're thrilled to announce @rampagepoker as the newest ambassador of @wpt_global 🎉

And to celebrate, we're giving ten $110 Sunday Slam tournament tickets 🎟️

To enter:
1. Like + Retweet
2. Follow @WPT_Global
3. Post a fun GIF to welcome Rampage + screenname + userID pic.twitter.com/Tknt1nkC5g

— WPT Global Poker (@wpt_global) April 6, 2023
Rampage can now be found playing on the popular online poker platform quite often while also grinding out live poker games and preparing for future challenges of his poker career.
You can follow all of his exploits via his popular YouTube channel, @RampagePoker, or check out his Twitter page, where he tends to post regular updates from major poker events he plays in.
Ethan "Rampage" Yau Net Worth
It is difficult to speculate about the net worth of modern poker players, given all the action selling, staking, and swapping going on these days.
His Hendon Mob page shows $1,800,000 in tournament winnings, which is presumably good for well over a million in profit, given his short time playing the tournament circuit and lack of appearances in the highest buy-in events.
Yet, the million dollars he's won there do not all belong to him, as it is known he was selling action for quite a few of the events he has played in.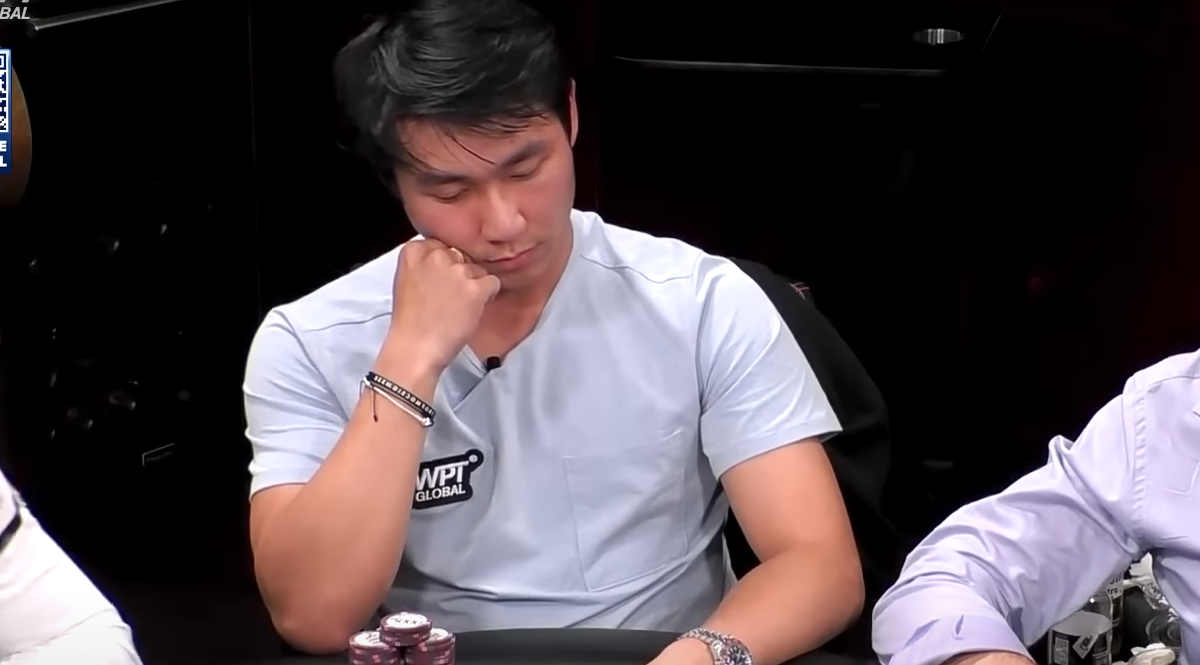 When it comes to cash games, results are much harder to track, although the site TrackingPoker.com does show Ethan as one of the big winners on the Hustler Casino Live show, good for nearly $700k.
Of course, these are only a few of the hundreds of cash game sessions Rampage has played in his career, with plenty more winnings coming from other games and lower stakes.
Overall speaking, we estimate poker Rampage net worth to be somewhere in the vicinity of $2,000,000, although this estimate could be off by some hundreds of thousands.
Get Your Hands on Rampage's Action!
One of the best things about being a fan of Ethan Yau is that you get to take part in all his action by buying shares of all the big events he plays in.
Rampage sells pieces of all the big poker tournaments and cash games he plays in, both to give his fans a sweat and to alleviate the pressure that variance has on poker players.
You can buy Rampage's action at minimal markup and enjoy watching many of his events on live streams, making it a great investment and even better entertainment value.
For all the true poker fans out there, watching and investing in Rampage is one of the coolest things you can do in 2023 and beyond.
While Rampage's career is still in its early stages, remember to keep an eye on this kid in the years to come, as he is easily one of the most talented players of his generation!