Best PLO Books – Do You Know What to Read?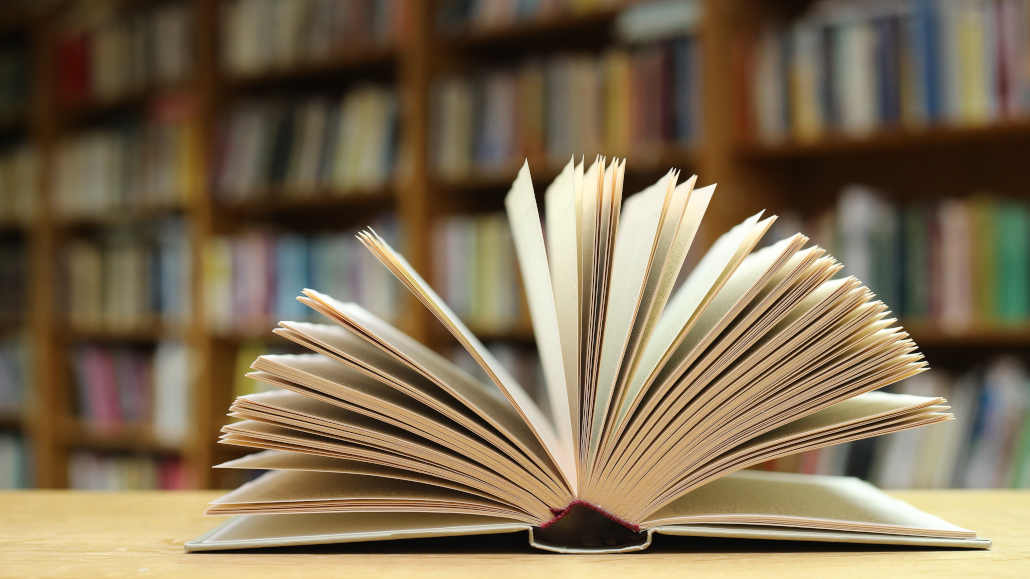 5 minutes
Last Updated: March 18, 2022
Mastering Pot Limit Omaha is no easy feat. This is a complicated poker variation that poses quite a few challenges, even for those who have been around the felt for a while.
There is a lot one needs to learn before they become a good PLO player.
Not everyone absorbs knowledge in the same way. Some people learn best by talking to other players. Others enjoy watching training videos and listening to the best of the best breaking down game strategies.
Some prefer to find their information inside books.
If you belong to the last group, then this article is for you. We'll look into the best PLO books you should read to improve your understanding of different segments of the game.
Reading these books is pretty much guaranteed to make you a better player.
1. Pot Limit Omaha: The Big Play Strategy by Jeff Hwang
If you're at the very beginning of your PLO journey, The Big Play Strategy from Jeff Hwang is probably the best book to start with.
Hwang brings more than 300 pages filled with various fundamental strategies that will give you a good grasp of the game.
In addition to talking about the best Omaha starting hands, this book will also teach you about postflop play and the different scenarios you're likely to face. The book advocates a very solid TAG approach to the game, which is definitely the way to go for a novice player.
In addition to strategy lessons, Hwang's book also offers short quizzes, which will help you solidify your newly acquired knowledge and make sure there are no gaps in it.
2. Omaha Poker by Bob Ciaffone
Published in 2006, the book is actually an update of Ciaffone's 1987 title. It covers different versions of Omaha, and the 2006 edition includes a significant portion on the PLO strategy.
This is another book aimed at beginners, and if you're looking to learn the PLO rules and some basics, Omaha Poker will provide you with this information.
You probably don't need to buy this book if you already have The Big Play Strategy in your home library, but going through it certainly can't hurt.
Despite being relatively old, Ciaffone's book is certainly not outdated. It is a beginner's guide to Omaha, and, as such, it covers some basic ideas and principles that are pretty much timeless.
3. The Pot Limit Omaha Book: Transitioning from NLHE to PLO by Tri Nguyen
Many players take up PLO as the alternative to No Limit Hold'em. This means there is a significant transition period, during which you'll need to master some basic concepts and get rid of certain ideas that worked well in NLHE but can't be applied to PLO.
If you happen to be in this group, Nguyen's book might just be what the doctor ordered.
The author tries to make the transition as seamless as possible by focusing on some of the essential Texas Hold'em and Pot Limit Omaha concepts and comparing them to each other.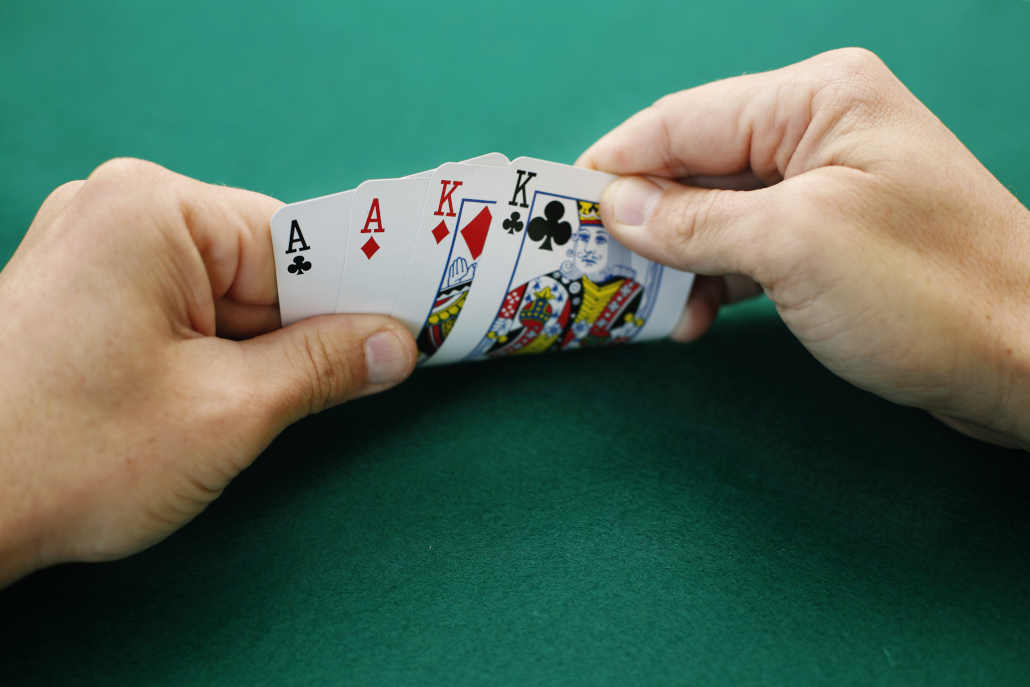 However, you should know that this is a very basic book that fails to cover some important aspects and contains some questionable ideas.
It's a good starting point if you don't know anything about PLO, but I'd suggest reading Hwang's or Ciaffone's books as well prior to putting your money on the line.
4. Mastering Pot Limit Omaha: The Modern Aggressive Approach by Herbert Okolowitz
Mastering PLO: The Modern Aggressive Approach is the book best-suited for those who have already mastered the fundamentals and are looking to take their game to the next level.
Published in 2014, the book introduces some new concepts and ideas that will help you in the modern PLO environment.
Compared to the first two PLO books on this list, this one is fairly advanced. It uses a more math-based approach to explain the game and the best strategies, focusing on an aggressive style of play that will put your opponents to the test.
Okolowitz brings out many great examples to help you better understand the theoretical concepts explained inside.
You'll need to put your thinking hat on while reading Mastering Pot Limit Omaha, but your efforts will be well rewarded.
5. Advanced Pot Limit Omaha Series by Jeff Hwang
Jeff Hwang is one of the most recognized PLO authors out there, and if you liked his first book, you'll want to keep expanding your knowledge with his Advanced Pot Limit Omaha series. The series includes three volumes, namely:
Small Ball and Short-handed Play
LAG Play
The Short-handed Workbook
Once you have your fundamentals in order, these books will help you expand your repertoire and make you a dangerous and unpredictable player your opponents will fear.
Hwang teaches his readers about advanced concepts and necessary adjustments in different game scenarios that you'll undoubtedly face if you take up Pot Limit Omaha in a serious capacity.
6. Secrets of Professional Pot Limit Omaha: How to Win Big, Both Live and Online by Rolf Slotboom
If you're looking for a slightly different take on PLO and if you're concerned about increased variance, Slotboom's Pot Limit Omaha book is definitely for you.
The author focuses on a short-stacking strategy that he's been using himself successfully for years, and he shares his knowledge, insights, and experiences.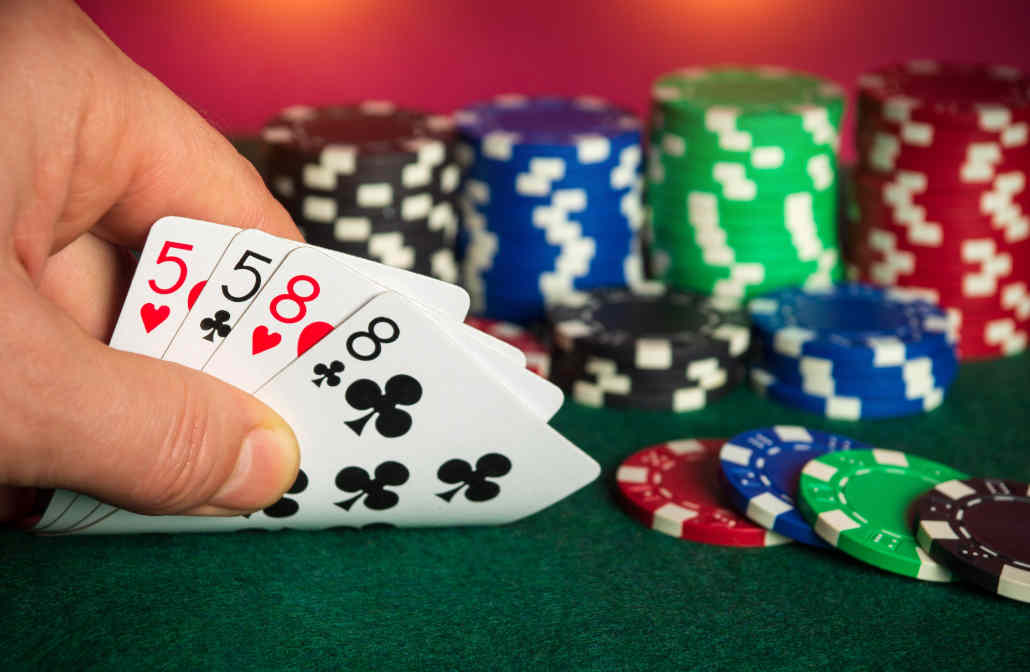 A lot of what you'll find inside Secrets of Professional Pot Limit Omaha applies to the game in general, but the short stacking strategy is at the heart of it.
Even if you don't like the idea of buying short, this book is still a great read.
Over the course of your poker journey, you'll certainly come across players who adhere to this style of play. Thanks to the advice in Slotboom's book, you'll know exactly how to handle them.
7. Scoop! Big O and PLO8: Winning High Low Concepts for the Hold'em Mind by Greg Vail and Doug Hull
We'll wrap up this list of the best PLO books to read by a 2018 title authored by Greg Vail and Doug Hull. This book isn't about traditional PLO but rather talks about the PLO Hi-Lo in its standard and five-card version.
PLO Hi-Lo is an entirely different game (although a lot of the strategy from regular PLO still applies), so this is the one to read when you feel like you need a new challenge.
I'd suggest learning regular Pot Limit Omaha first before diving into the split-pot concept, but that choice is entirely up to you.
The book is very well written and easy to keep up with, so you'll have no problems absorbing the information presented by the authors.
And, if you're looking for some quick and completely free reading to improve your game on the spot, check out our top Pot Limit Omaha tips!