The Rise of eSports Betting – What Future Has in Store?
5 minutes
Last Updated: February 28, 2022
The Rise of eSports Betting – What Future Has in Store?
Images from shutterstock.com
The global gaming industry is worth well over $150 billion. Even more impressively, the estimated number of gamers worldwide tops 2.7 billion. With so many gaming fans worldwide, the rise of eSports seems like an unstoppable certainty that will take over the entire betting industry.
Betting on eSports events and specific games brings up an entirely new dynamic we've never seen in traditional betting.
The excitement and uniqueness of the genre attract a growing number of bettors, especially among the up-and-coming generation. So, just how prevalent is eSports betting today, how popular can it get in the future, and will it see a boom similar to that Texas Hold'em experienced after 2003?
The First Years of eSports Betting
Today, eSports betting seems like a part of the large industry that's here to stay. But, not so long ago, it looked like a passing trend in the betting market. In the early 2000s, eSports started to garner wider attention.
At that time, the only form of betting that was available was betting on skins. Players would wager skins through a third-party site. These websites were not regulated in any way and didn't use any mechanisms to check whether or not the people were betting legally.
This form of betting was the prevalent option for close to a decade and a half.
Around 2014 and 2015, some online betting sites started offering eSports betting markets to their customers. At that time, only a handful of the most popular video games were available to bet on.
The number of markets for the games was limited, so the bettors didn't have much flexibility compared to traditional betting markets.
By late 2017, betting on skins was almost completely banned to prevent underage players from wagering real money. At that time, the eSports betting market experienced another massive bump in popularity.
Top betting sites started including eSports betting in their sportsbooks. The first games and tournaments available for punters were fan-favorites like Dota 2, CS: GO, and League of Legends.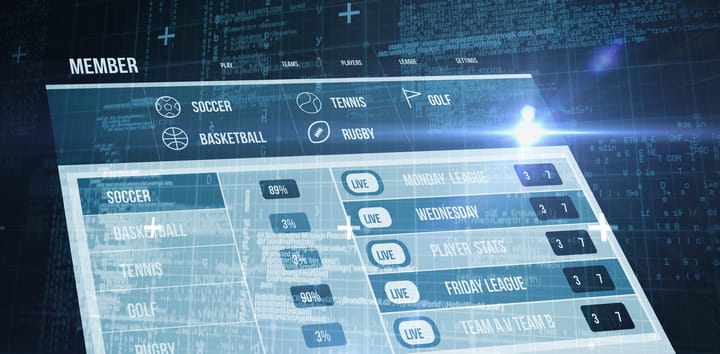 This was a significant step forward for the eSports betting niche. It was the turning point at which the industry moved entirely out of the legal gray area into the real world of regulated betting.
With betting markets hosted on real licensed and regulated sites, eSports bettors could finally do their thing in a safe environment. Their bankrolls and private information were kept adequately protected.
What Can You Bet on in eSports?
There are several ways you can bet on eSports events. That said, the most prevalent one includes real money betting. It's similar to traditional sports betting, as you place real money bets at the bookie's odds and get paid accordingly if your bet wins.
Since eSports cover a wide variety of games from different niches, you have endless options when betting. Some of the most common betting markets you'll come across in the majority of eSports titles include:
Handicap betting
Betting on the correct score
Betting on the match-winner
Predicting the tournament winner
Odd/even bets
First map bets
First kill and first blood bets
With the above bets in mind, you can see that many betting markets in eSports are similar to those in traditional sports. Of course, there are also some inherently unique wagers that make eSports stand out from any other sports betting niche out there.
Mainstream Popularization of eSports Betting
By 2019 and 2020, eSports have become a powerhouse in the betting industry. Punters could bet on a wide range of games and events. Numerous sites added eSports to their portfolio, including powerhouses like BetMGM, where a valid BetMGM Bonus Code can provide you with a nice bankroll boost.
Esports tournaments started attracting big-name sponsors, and teams began featuring their sponsors and merchandise providers.
Some eSports teams even went the route of traditional teams and partnered up with sportsbooks as their sponsors.
During 2019 eSports also started to draw wider media attention and becoming a popular pastime for many fans worldwide. This year also saw the biggest eSports prize pool at Valve's The International, topping $34 million in prize money.
This was amazing growth compared to just a few years back, as the prize pool at the same tournament in 2012 was just $1.6 million.
When the Coronavirus pandemic began at the start of 2020, the whole world abruptly came to a stop. Casinos, sports arenas, bookies, everyone closed their doors and kept them closed for months.
One entertainment branch that was left almost untouched by the crisis was the online gaming industry, including casino games, sports betting, and poker.
Many major eSports events continued even as the pandemic went on, and so did the betting on these events.
What's more, as all of the major sports competitions, tournaments, and leagues were canceled for most of 2020, eSports took advantage of a huge viewership base that suddenly had nothing to watch.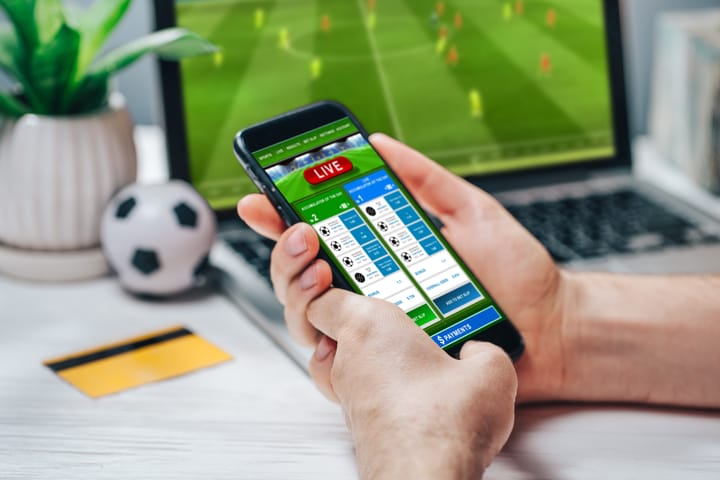 The average NHL, NBA, and eSports fans likely don't share many similar interests. That said, betting on eSports has attracted an enormous number of betting enthusiasts who have previously been betting on major league sports.
The Hobby of The Future Generation
Even before the Coronavirus helped propel the iGaming sector, it was on very stable ground and growing from year to year. Primarily popular among bettors around 35 years and younger, eSports betting is a trend that has yet to see its peak.
As Generation Z (born between 1997 and 2012) is getting older, the spread of eSports and betting activities will only continue.
Younger generations are replacing traditional sports with eSports. The popularity of mainstream eSports events is a clear sign of this shifting of the tides.
All of this has contributed to eSports becoming a fully-fledged part of the betting industry. Nowadays, you can find eSports betting markets on nearly every online betting site you visit. There are promotions, special events, and bonuses exclusively for those who follow and bet on eSports competitions.
Many sportsbooks have already partnered up with eSports teams to promote betting on video games. With all of this in mind, this type of betting is undoubtedly a hobby of the generations to come, and it is here to stay, perhaps reaching the same level of popularity as its traditional counterpart or popular casino games like blackjack.