SCOOP 2022 Main Event Coming Up at PokerStars with Millions up for Grabs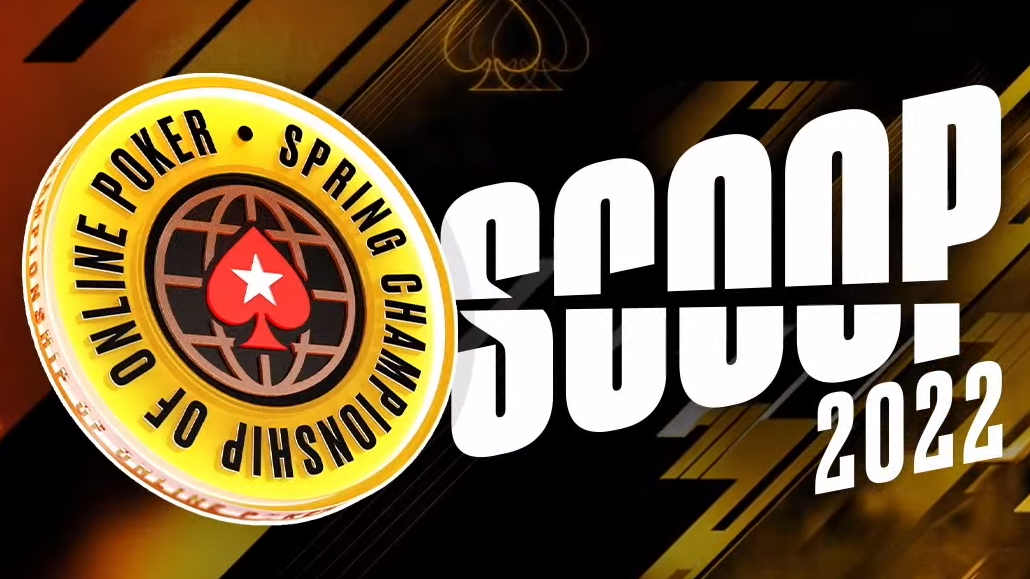 The biggest springtime online poker series is approaching its final days, with the SCOOP Main Event looming this coming Sunday.
This year's SCOOP started on May 8 and offered close to $80 million in guaranteed prize pools over its 107 events, many of which shattered their guarantees and paid out even more than expected.
Millions of dollars have already been given away across dozens of tournaments held in all three popular SCOOP orbits, but the best is yet to come.
This Sunday, May 29, PokerStars is throwing all three Main Events of the 2022 SCOOP:
SCOOP Event #95 – Low: $109 NLHE Main Event, $2.5M Gtd.
SCOOP Event #95 – Medium: $1,050 NLHE Main Event, $4M Gtd.
SCOOP Event #95 – High: $10,300 NLHE Main Event, $5M Gtd.
This Sunday will be an action-packed affair at PokerStars even away from the Main Events, with action starting bright and early with the three editions of Sunday Kickoff awarding $35k, $200k, and $350k respectively.
Three separate Ladies' Events will also be featured this Sunday, with buyins set at $5.50, $22, and $109, making each one of the most affordable events within the particular orbit.
Those who prefer the great game of Pot Limit Omaha will also have their shot on Sunday, with the PLO Main Events also on the books:
SCOOP Event #97 – Low: $109 PLO Main Event, $250k Gtd.
SCOOP Event #97 – Medium: $1,050 PLO Main Event, $600k Gtd.
SCOOP Event #97 – High: $10,300 PLO Main Event, $800k Gtd.
These are only a few of the many events still left on the rich SCOOP schedule, and even though the series is entering its final stage there is still plenty of time to load up your PokerStars account and go for a big score.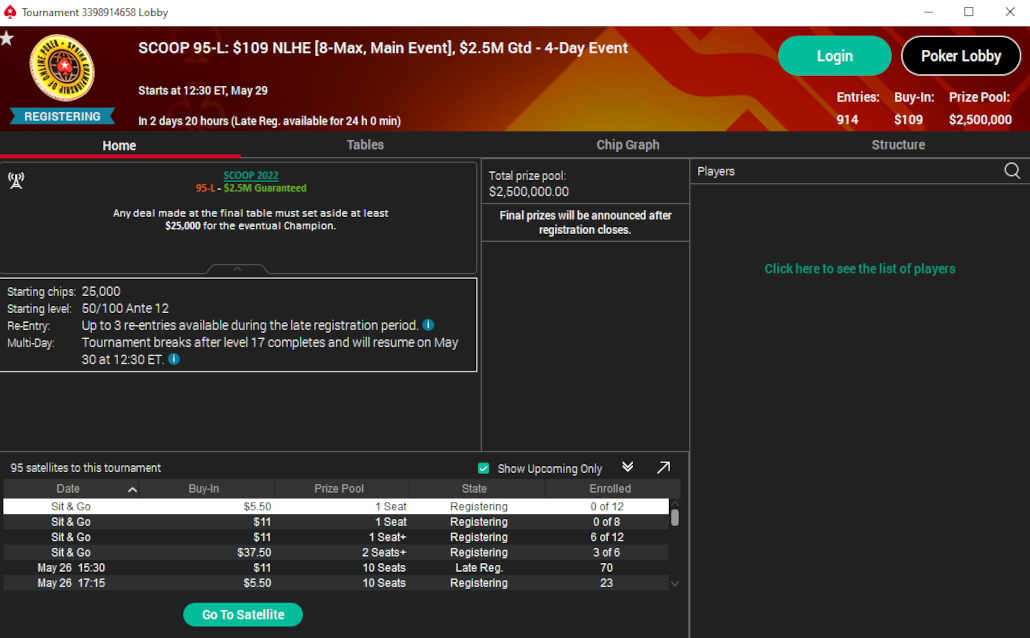 SCOOP Promos Still Going Strong
With SCOOP in full swing over at PokerStars, the operator is running a whole range of valuable promotions that can help you win your seat in the series.
The SCOOP Pick-A-Box promo allows you to complete simple daily challenges and earn special mystery boxes, each containing a valuable SCOOP-related prize.
Win entries into SCOOP satellites and tournaments, as well as entries into the SCOOP Weekly Prize Draw where further tournament tickets are up for grabs via SCOOP Pick-A-Box.
If you want to play the SCOOP Main Event – H on May 29, the SCOOP Fast Track is the fastest and most effective dedicated qualification path for the biggest tournament of the season.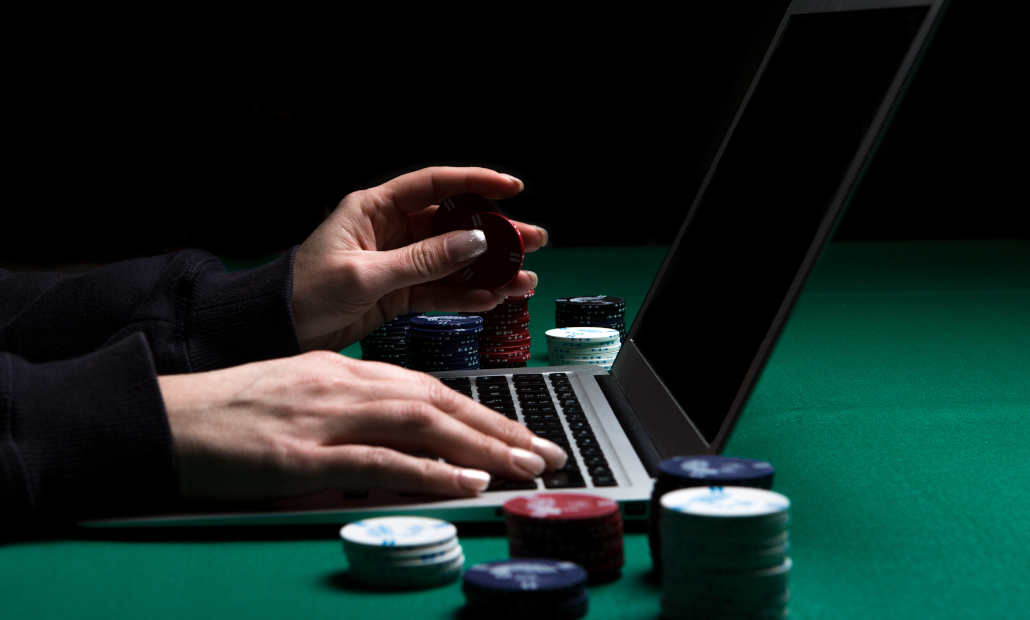 Keep in mind that SCOOP event and satellite seats can also be won in special SCOOP Spin & Go tournaments, which start as low as $0.50, while the $4 and $20 buy-ins award the luckiest players with entries into the $10,300 Main Event – H.
With so many opportunities to win entries into SCOOP even this late into the series, PokerStars is definitely the best place to be right now if you are a poker player, so head on over and see if you can get lucky enough to win your SCOOP seat for just a few dollars.
Join PokerStars – Get $630 Worth of Bonuses
If you don't have a PokerStars account just yet, you are in luck, as the operator is giving away plenty of value to all new players, on top of all the current SCOOP promotions.
All new players at PokerStars can claim $30 in free play with the operator without any special requirements. If you are willing to make a deposit, another $600 in bonus cash could be coming your way.
PokerStars remains one of the biggest online poker sites in Europe and beyond, and is certainly the most attractive site for tournament poker lovers.
With SCOOP in full swing, the time could not be better to join up and start your poker journey at the most legendary online poker site still in operation.